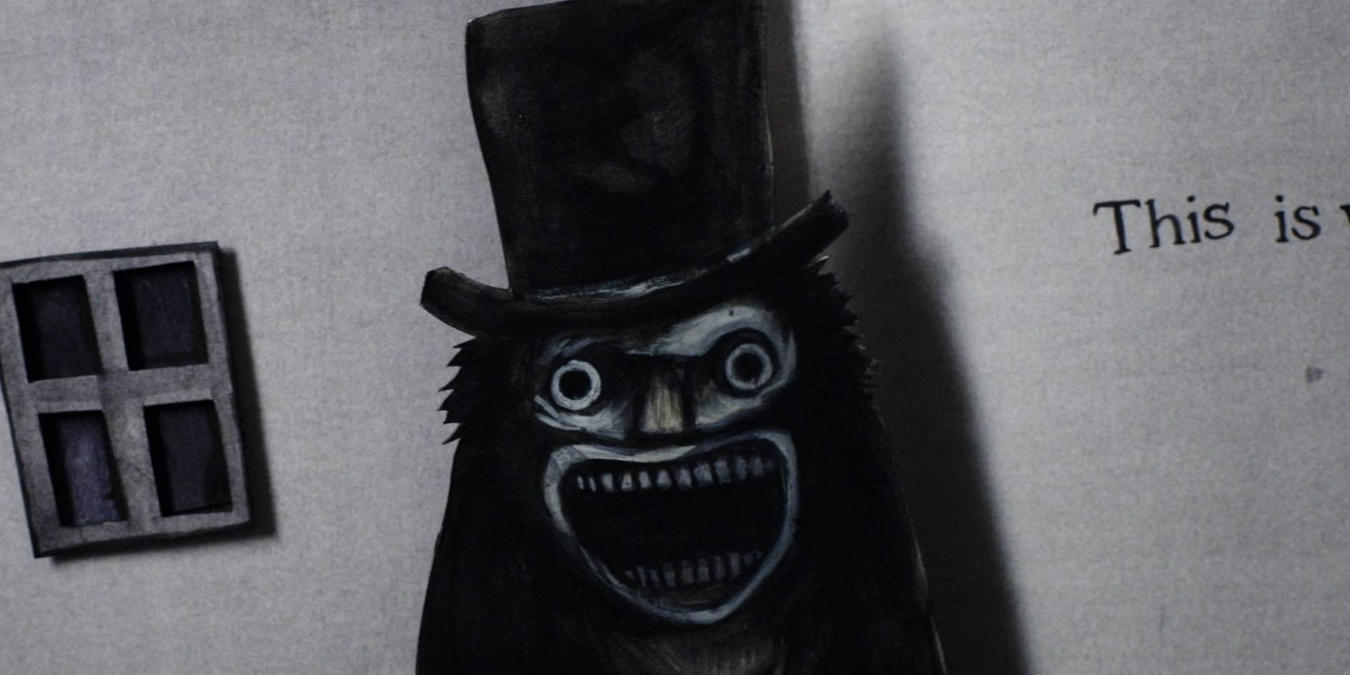 Halloween season is here – and what could be better to set the mood than stocking up on snacks, getting nice and cosy, and watching a horror movie with the lights off?
There's nothing wrong with enjoying a bit of mindless gore, violence or torture, but sometimes it's nice to indulge in something a bit more cerebral – something that stimulates the mind at the same time as kicking those fight-or-flight reflexes into gear.
With that in mind, we've put together a list of the best smart and cerebral horror movies that you can watch online this Halloween. Enjoy (if you dare)!
1. The Witch (2015)
Watch on: HBO Max (subscription) | Amazon Prime (rental) | Kanopy (requires library card)
Kicking things off with a bang, it's the thought-proving period horror movie The Witch – because nothing says "Halloween" quite like a witch! Directed by Robert Eggers, it stars Anya Taylor-Joy (in her first movie appearance), Ralph Ineson and Kate Dickie.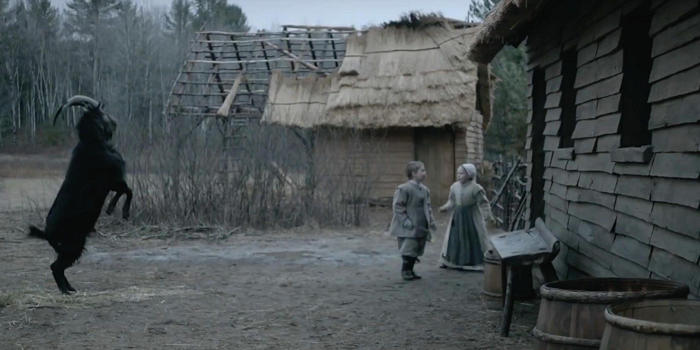 Set in 1630s New England – when witch trials were very much still a thing in the real world – it's all about a Puritan family who encounter forces of evil in the woods beyond their farm, resulting in them being torn apart by the forces of witchcraft, black magic and possession, as they descend into religious hysteria and madness.
This expertly-crafted study of family life is both visually compelling and deeply unsettling – and it's a textbook example of slow-building horror at its best. The entire cast is clearly fiercely committed to the movie, with brooding performances all round.
2. Triangle (2009)
Watch on: Peacock (free/subscription) | Amazon Prime (rental) | Freevee (free) | Tubi (free)
Triangle is a British-Australian psychological horror, directed by Christopher Smith and starring a very small cast that includes Melissa George, Michael Dorman, Rachael Carpani, Henry Nixon, Emma Lung and Liam Hemsworth.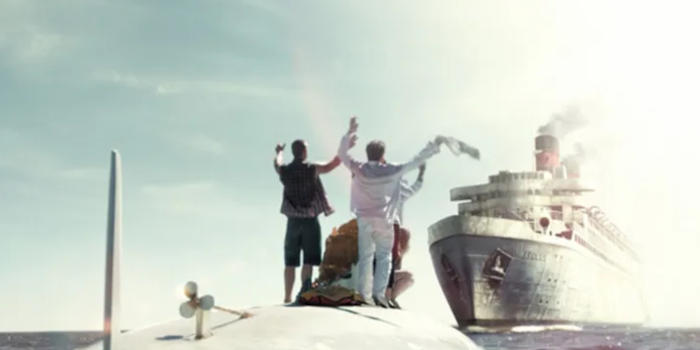 It focuses on a girl called Jess who goes sailing with a group of friends. When a storm hits they're forced to board a passing liner. Jess feels a sense of déjà vu while on board, but the ship appears deserted, the clock has stopped, and it emerges that they're not alone. Someone wants to hunt them down one by one and Jess holds the key to the mysteries.
This is an intelligent and well-acted movie with a fantastic twist that very few people will see coming. It's not actually all that scary to watch, but when you dig deep into the concept, it's exceptionally chilling – and exceptionally smart.
3. Let The Right One In (2008)
Watch on: Amazon Prime (rental, subscription) | Hulu (subscription)
The 2010 American remake Let Me In is a good watch, but don't let the subtitles put you off the original Swedish movie – it's the hands-down winner. It's a romantic horror movie directed by Tomas Alfredson, based on the 2004 novel of the same title by John Ajvide Lindqvist, and starring Kåre Hedebrant, Lina Leandersson and Per Ragnar.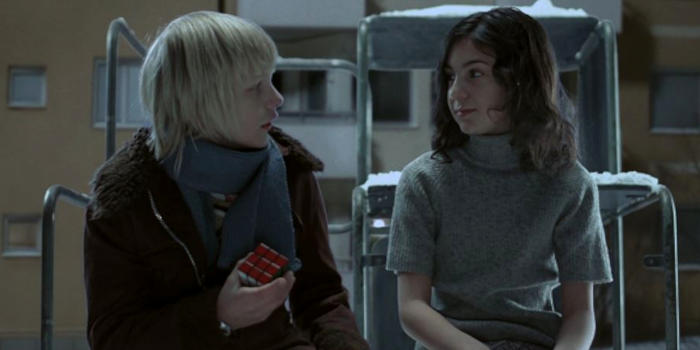 It's about a young boy called Oskar, who is both overlooked and bullied, as he finds love and revenge through Eli, a beautiful but peculiar girl who turns out to be a vampire.
This is a clever movie about friendship, both charming and brutal in equal measure. There's certainly no other vampire movie like it (discounting the remake, obviously) and it succeeds in combining scariness and genuinely great storytelling in a way that few movies manage.
4. The Babadook (2014)
Watch on: Shudder (subscription) | Amazon Prime (subscription, rental) | Kanopy (requires library card)
Directed by Jennifer Kent, The Babadook is an Australian psychological horror movie starring Essie Davis, Noah Wiseman, Hayley McElhinney and Daniel Henshall.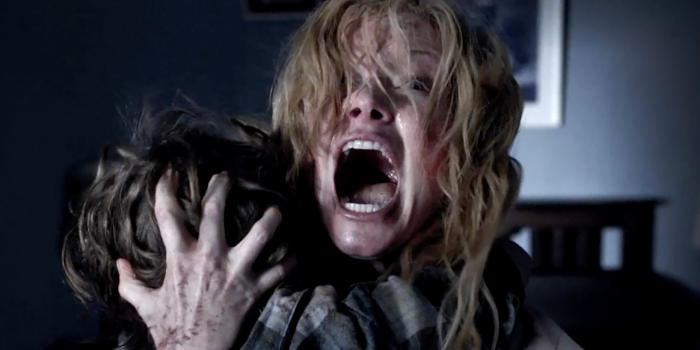 It's about a young boy named Sam, whose frequent tantrums take a sinister turn when a creepy children's book mysteriously appears in his bedroom and he asks his mother "Do you want to die?" – all of which comes with the emergence of a horrific and nefarious being in a top hat: the titular Babadook.
Beneath its horrific surface – and, believe us, this movie features real horror as opposed to cheap scares – The Babadook is actually a heartfelt and moving story. Serving as an allegory for grief, depression and the complexities of motherhood, it blurs the lines between art and horror. One of the finest movies this side of the millennium.
5. Get Out (2017)
Watch on: Amazon Prime (rental)
Jordan Peele has only directed two movies to date and they've both been masterpieces. The first of them was Get Out, which features an ensemble cast that includes Daniel Kaluuya, Allison Williams, Bradley Whitford, Caleb Landry Jones, Stephen Root and Catherine Keener.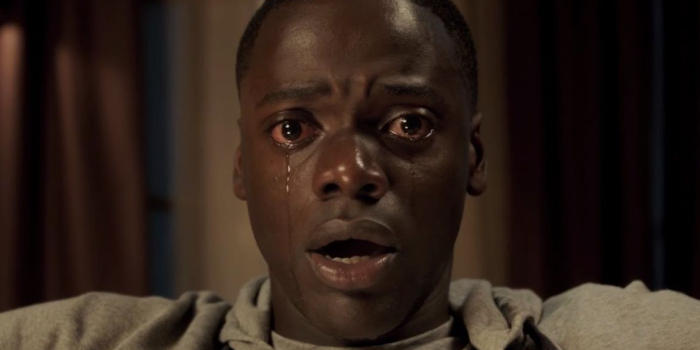 The movie focuses on a young African-American man who visits his white girlfriend's parents for the weekend. Whilst there, he starts feeling increasingly uneasy about their reception of him – and the encounter eventually reaches a boiling point and dark secret.
Boasting a distinctive visual style, Get Out addresses several different levels of racism, whilst paying homage to some classic horror movies in the process. It's deeply unsettling – especially once the aforementioned dark secret rears its ugly head.
6. Us (2019)
Watch on: Amazon Prime (rental)
We can't talk about Get Out without mentioning the other movie Jordan Peele has directed to date – Get Out's spiritual sequel, Us. Starring Lupita Nyong'o, Winston Duke, Elisabeth Moss and Tim Heidecker, Us maintains Peele's immaculate high standards to date as a director.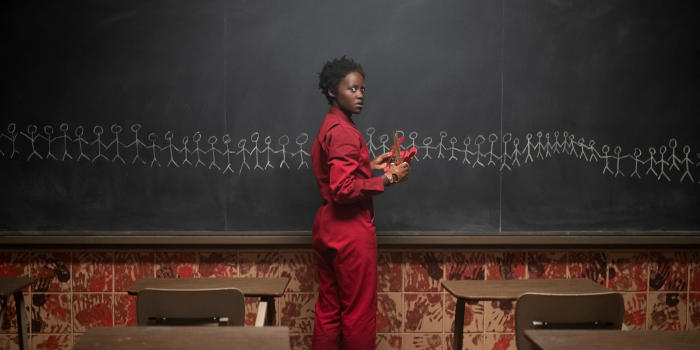 The movie sees a family's serene beach vacation descending into chaos when their doppelgängers suddenly appear and start to terrorize them, which subsequently reveals an underground network of tunnels filled with a secret that we can't quite reveal, but can say that it makes one hell of a statement.
Like Get Out before it, Us is an exploration of the United States' oppressive past (and occasionally present), served up in an incredibly creative way. It's an unusual movie that takes a lot of risks – but Peele pulls them all off immaculately.
7. The Shining (1980)
Watch on: Amazon (buy/rental) | HBO Max (subscription)
Based somewhat loosely on Stephen King's 1977 novel of the same name, The Shining is a psychological horror movie directed by Stanley Kubrick. It stars Jack Nicholson, Shelley Duvall, Scatman Crothers and Danny Lloyd.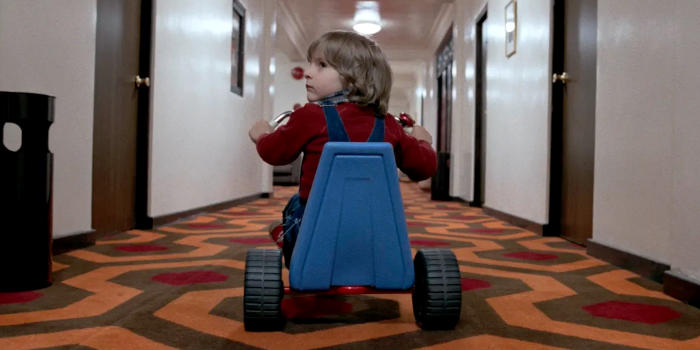 Set at the isolated Overlook Hotel in the Rocky Mountains, where a family heads for the winter due to the father getting a job as the hotel's off-season caretaker, The Shining sees a sinister presence influencing said father into madness and violence, while his psychic son sees horrific visions of both the past and the future.
Although King himself wasn't keen on this adaptation of his novel, it's now widely seen as one of the best – and scariest – horror movies ever made. The movie's elusive open-endedness makes it incredibly disturbing, as the audience has to figure out whose version of events to trust. The "Here's Johnny!" moment is amongst the most iconic – and most quoted – in movie history.
8. Jacob's Ladder (1990)
Watch on: Amazon Prime (buy or with Epix subscription) | Vudu (rental) | Paramount+ (subscription)
Directed by Adrian Lyne, Jacob's Ladder is a superb psychological horror movie starring Tim Robbins, Elizabeth Peña and Danny Aiello.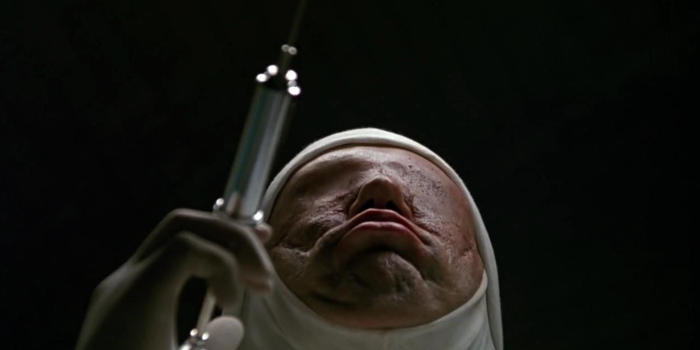 The movie sees Jacob Singer – an already haunted Vietnam veteran – mourning his dead child. His mind damaged as a result of his traumas, he begins to experience strange fragmentary visions and bizarre hallucinations. As his ordeal worsens, he must figure out how to separate reality and life from his own dreams, delusions and perceptions of death.
Jacob's Ladder is a thoroughly engrossing and complex movie, but one that's also absolutely nerve-shattering. Such is its standing in the world of horror, it's become a source of influence for various other works, such as the Silent Hill franchise. Oh and a final word of advice: avoid the 2019 remake of this movie like the plague – it's absolutely appalling.
9. Hereditary (2018)
Watch on: SHOWTIME on Amazon Prime (subscription or buy/rent) | Kanopy (requires library card)
A terrifying supernatural horror movie, Hereditary was directed by Ari Aster and stars Toni Collette, Alex Wolff, Milly Shapiro and Gabriel Byrne.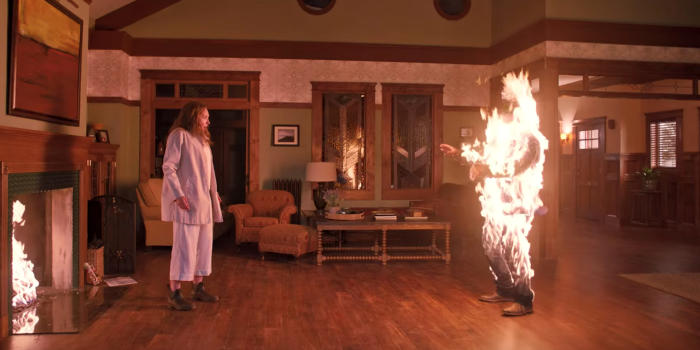 The movie focuses on a grieving family who, after the death of their secretive grandmother, become haunted by a mysterious presence accompanied by a series of tragic and disturbing events.
With Toni Collette giving the performance of her career (seriously, she should have won an Oscar for this movie) and Ari Aster being incredibly auspicious in his feature-length directorial debut, Hereditary is a hard-hitting horror that will stay with anyone who watches it.
On the surface, it's a movie about supernatural evil, but it's actually a complex study of family trauma. The piano wire scene will send chills through your very core – and you'll never hear a tongue click in the same way again.
10. Suspiria (1977)
Watch on: Tubi (free) | Kanopy (requires library card)
The 2018 remake of this movie is actually not bad, but it doesn't hold a light up to the original. Directed by Dario Argento, Suspiria is an Italian supernatural horror starring Jessica Harper, Stefania Casini, Flavio Bucci and Miguel Bosé.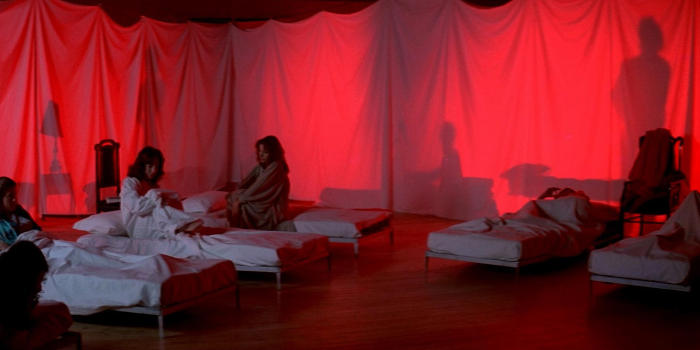 Partially based on Thomas De Quincey's 1845 essay Suspiria de Profundis, the movie follows an American ballet student who transfers to a prestigious dance academy in Germany, but quickly comes to the realization that, after a series of brutal murders, the academy is actually a front for a supernatural conspiracy.
Initially, Suspiria received mixed reviews, but it's now a cult classic that, after reassessment, is considered one of the best horror movies of all time.
As visually striking as it's possible for a movie to be, Suspiria is an assault on the senses; it's both shocking and gory, but incredibly well-crafted. Such is the movie's influence in popular culture that no less than three bands around the world have named themselves after it.
11. Candyman (1992)
Watch on: Peacock (subscription) | Amazon Prime (with AMC+ subscription or rent/buy)
What may seem like just another urban legend horror flick, Candyman mixes up mystery, social commentary, and suspense to constantly make you think twice about what's going on and who the real victim is. Director Bernard Rose does an incredible job of preventing this from just being a serial killer gore fest.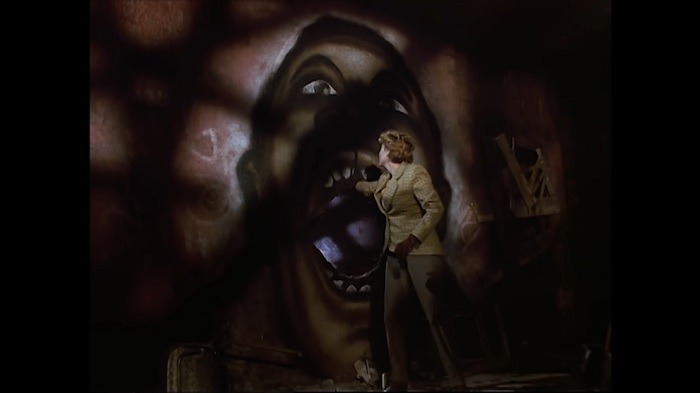 Of course, the mix of Virginia Madsen as the doctorial candidate researching the legend of Candyman along with Tony Todd as the haunting persona of the legend is a performance well worth watching.
While some critics thought the film didn't fully live up to its potential, others say the movie for what it was – a thriller that dishes up plot while stimulating the mind. The 2021 remake wasn't bad, but the original is still the best.
12. Shaun of the Dead (2004)
Watch on: Peacock (subscription) | Amazon Prime (rent/buy)
When it comes to smart horror movies, Shaun of the Dead might not seem to fit initially. But, the intelligent writing actually makes this comedic take on horror smarter than it seems on the surface. This zombie flick has the usual humans versus the living dead, but along the way it pokes fun at all the tired horror tropes.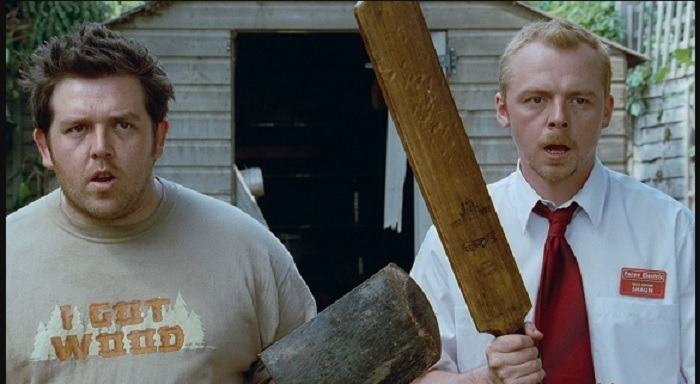 The smart jokes wrapped up in a parody of walking dead movies are both relatable and leave you thinking. The most surprising and thought provoking part – people's problems don't just magically disappear because some zombies decided to interrupt. No, it's still drama as usual with horror mixed in.
Directed by Edgar Wright and starring Simon Pegg (also a writer), it's a nice change of pace from the typical horror flick. Think of it as intelligent comedy with a horror theme.
Now that you're finished with this list of horror movies, why not take a look at our article about the best gifts to buy for horror movie fans?