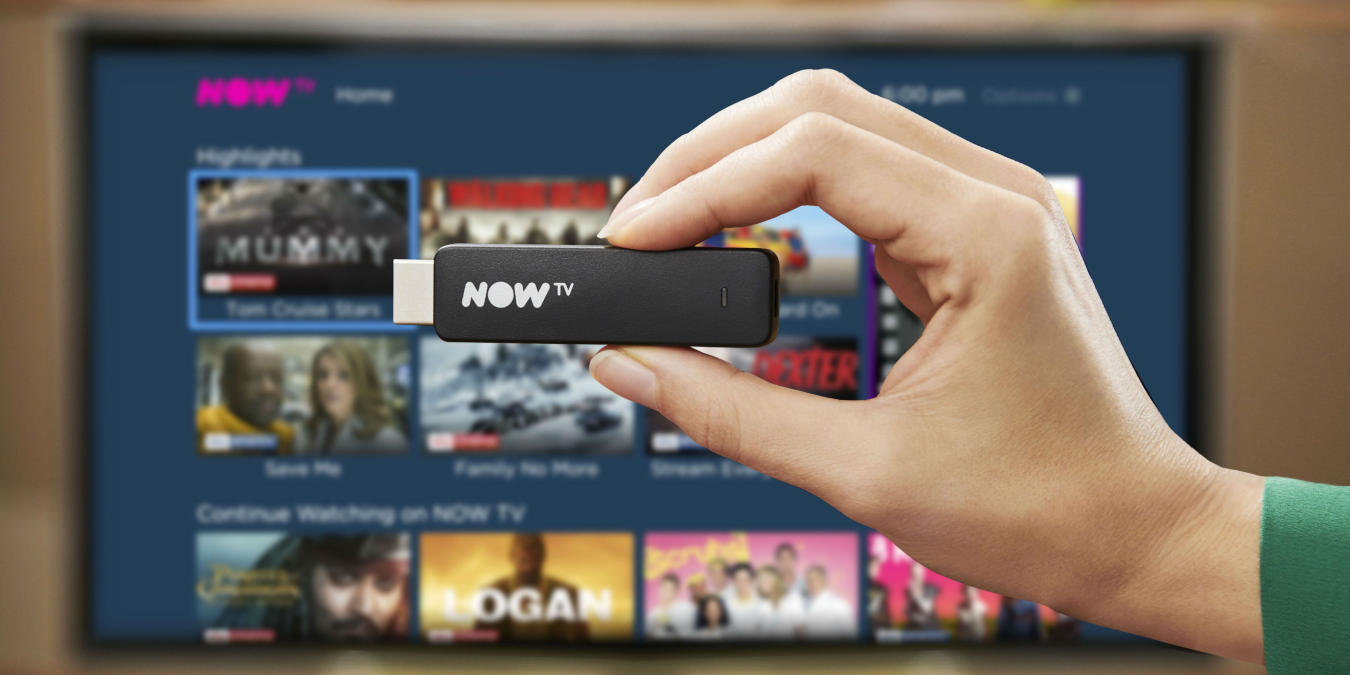 As Halloween approaches, your best chance of avoiding the masked psycho killers who stalk the streets at this time of year could be to wrap yourself in a warm blanket and watch them on your television – and NOW could be the perfect platform to do that on.

NOW may not be as popular as the likes of Netflix, Amazon Prime or Hulu, but it's still a great service for those in the UK, Republic of Ireland, Germany, Austria, Switzerland and Italy. Also, it quite possibly has the best horror movie collection of any streaming service.

For a reasonable fee, NOW offers sports, entertainment and cinema packages, which of course includes a gore-bucket load of horror. So read on, dear horror fan, as we run through the best horror movies currently on NOW.
If you want to watch one of the most bizarre horrors of 2021, then look no further than Karen – check out our take on what makes Karen so weirdly compelling.
1. An American Werewolf in London (1981)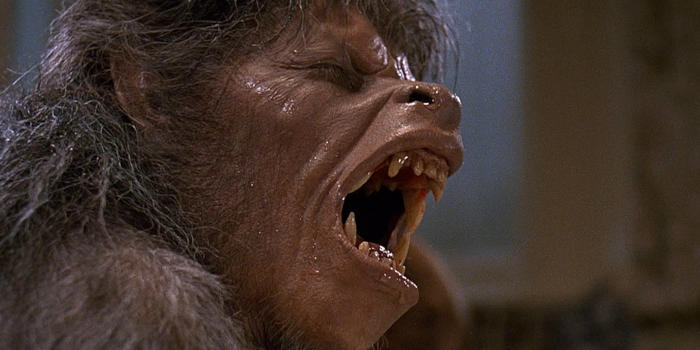 John Landis' horror comedy stars David Naughton, Jenny Agutter, Griffin Dunne and John Woodvine. It follows David and Jack, two American backpackers in England, who get attacked by a werewolf. David's resulting werewolf transformation features some of the most iconic special effects in horror history!
2. Repo! The Genetic Opera (2008)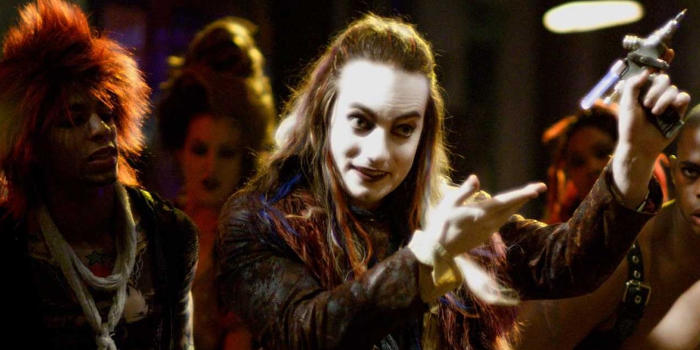 Directed by Darren Lynn Bousman and starring the likes of Alexa Vega, Paul Sorvino, Anthony Head, Sarah Brightman, Paris Hilton and Bill Moseley, Repo! The Genetic Opera is a gothic rock, science fiction opera movie. It's set in a world where, following a catastrophic epidemic of organ failures, a biotech company launches an organ-financing program.
3. The Invisible Man (2020)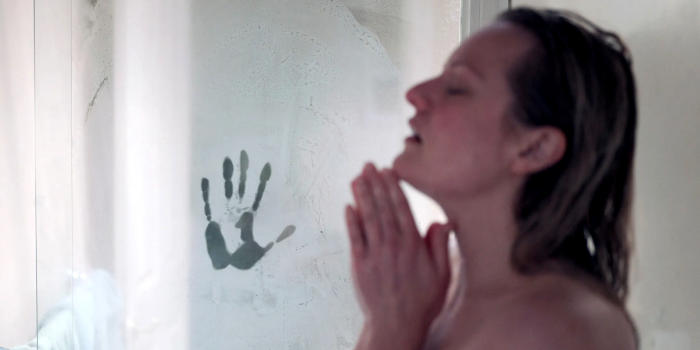 The Invisible Man is written and directed by Leigh Whannell, this is a modern take on H. G. Wells' 1897 novel of the same name. Starring Elisabeth Moss, Aldis Hodge, Storm Reid and Oliver Jackson-Cohen, it follows a woman who believes her abusive ex-boyfriend is stalking her – even after his apparent death – and ultimately finds out he's found a way to become invisible.
4. Uncle Peckerhead (2020)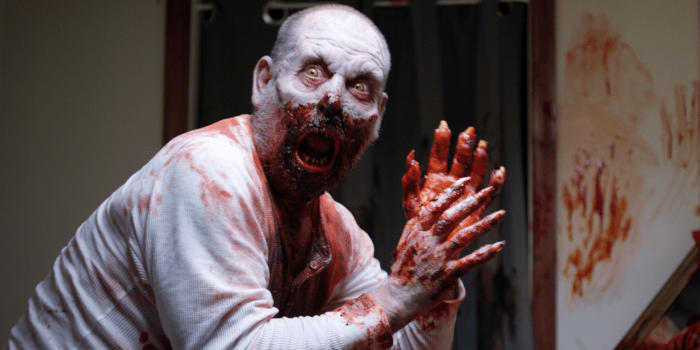 Written and directed by Matthew John Lawrence and starring David Littleton in the titular role, Uncle Peckerhead is a comedy horror about a punk band who are joined on tour by a roadie – the titular character – who turns into a man-eating demon every night at midnight for thirteen minutes. This is both gory as hell and laugh-out-loud funny.
5. Sleepy Hollow (1999)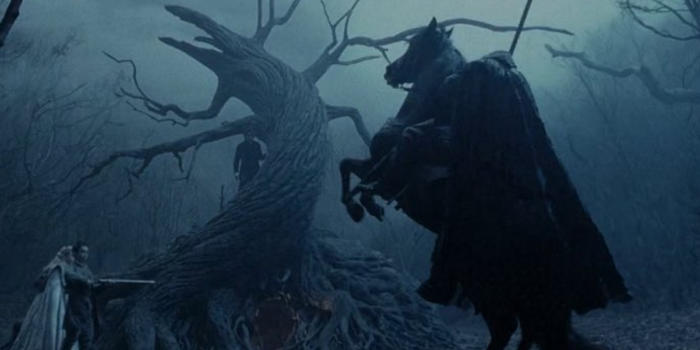 Tim Burton's take on Washington Irving's 1820 gothic short story The Legend of Sleepy Hollow follows police constable Ichabod Crane, as he heads to Sleepy Hollow from New York to investigate a murder spree by a mysterious Headless Horseman. Johnny Depp, Christina Ricci, Michael Gambon, Christopher Lee and Christopher Walken all feature.
6. The Lighthouse (2019)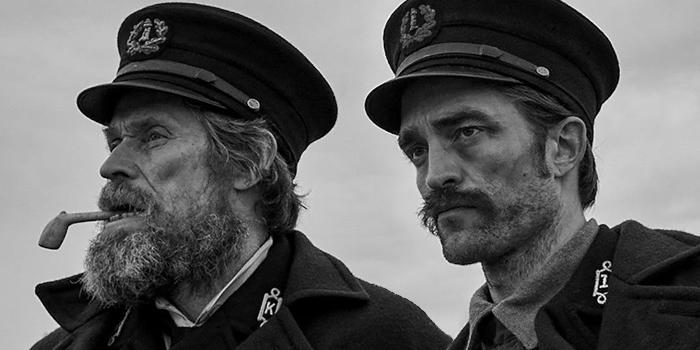 Robert Eggers black-and-white psychological horror tells the gripping and terrifying story of two 19th century lighthouse keepers – played wonderfully by Willem Dafoe and Robert Pattinson – as they descend into madness when a storm strands them on a remote island off the coast of New England where they are stationed.
7. The Devil's Rejects (2005)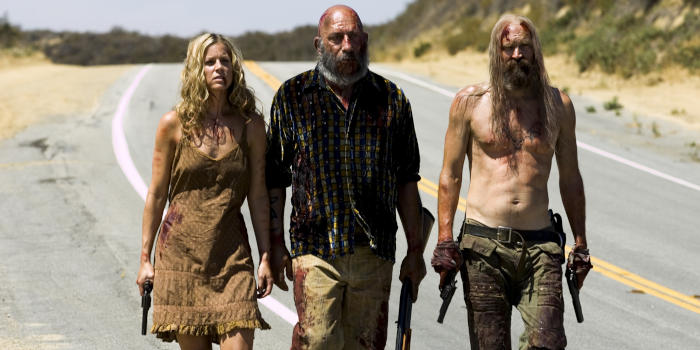 Rob Zombie's black comedy horror is the brilliant sequel to 2003's House of 1000 Corpses and the second movie in the Firefly franchise. It follows the murderous Firefly family – played by Sid Haig, Bill Moseley and Zombie's wife Sheri Moon Zombie – as they go on the run to escape the wrath of the vengeful Sheriff Wydell. It's nasty, sadistic and heaps of fun!
8. The Fog (1980)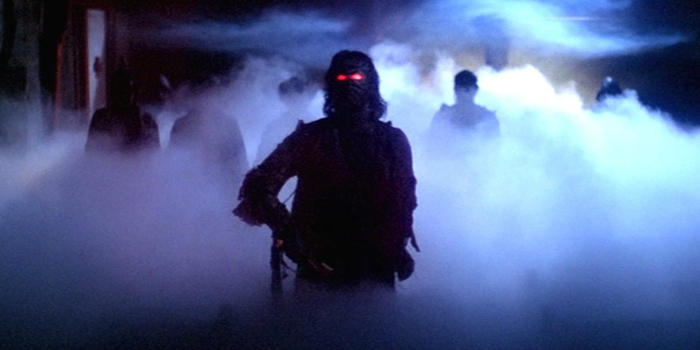 John Carpenter's supernatural horror tells the tale of a small coastal town in California as a peculiar glowing fog sweeps over it, bringing with it the vengeful spirits of mariners who had died there in a shipwreck 100 years earlier. This true cult classic stars Adrienne Barbeau, Jamie Lee Curtis, Tom Atkins, Janet Leigh and Hal Holbrook.
9. The Evil Dead (1981)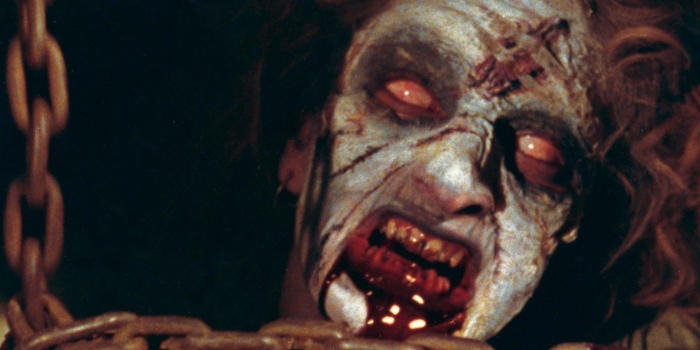 Written and directed by Sam Raimi, The Evil Dead is the first movie in the fun-packed franchise of the same name. Starring Bruce Campbell, Ellen Sandweiss, Richard DeManincor, Betsy Baker and Theresa Tilly, the supernatural horror follows five college students vacationing in a remote cabin in the woods, where they release a legion of evil demons and spirits.
10. Candyman (1992)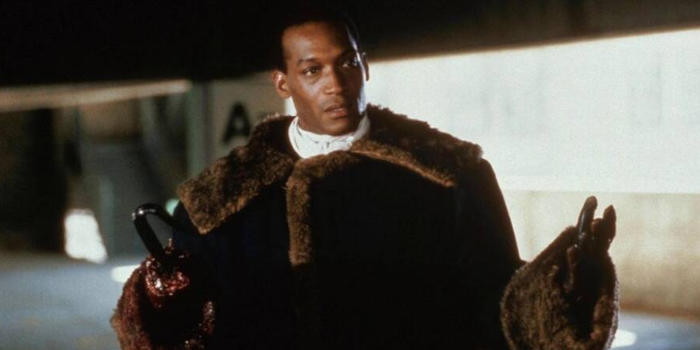 Starring Virginia Madsen and Tony Todd, Bernard Rose's supernatural horror is based on Clive Barker's short story The Forbidden. It follows a Chicago graduate student who uncovers the legend of the "Candyman" – the spirit of a black man who was murdered in the 19th century for having relations with a rich white man's daughter.
11. Us (2019)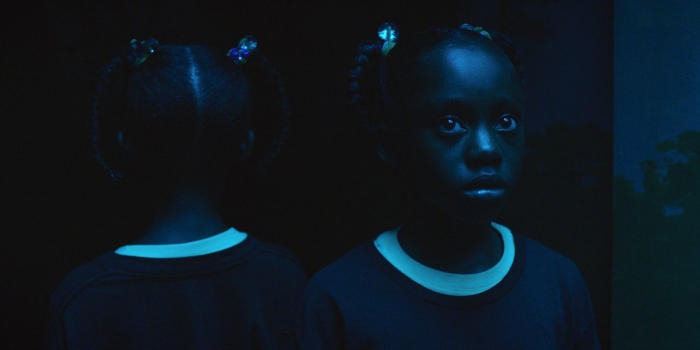 The second movie that Jordan Peele both wrote and directed also happens to be his second masterpiece. Us – which stars Lupita Nyong'o, Winston Duke, Elisabeth Moss and Tim Heidecker – follows a family who find themselves being attacked by a group of menacing doppelgängers called "the Tethered" – genetic clones created by the government in an attempt to control the masses.
12. The Birds (1963)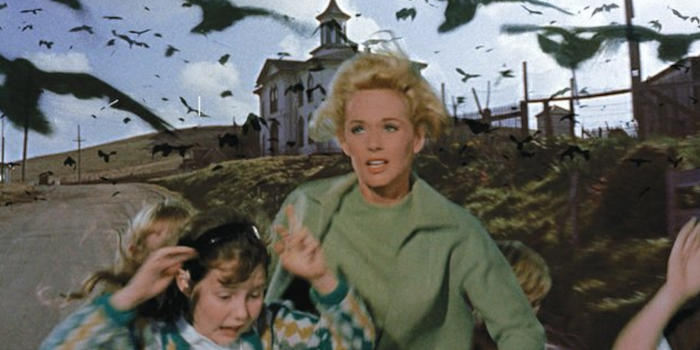 Alfred Hitchcock was the master of suspense and his horror thriller The Birds – which is loosely based on Daphne du Maurier's 1952 story of the same name – still holds up to this day. Focusing on a series of sudden and unexplained violent bird attacks in California, it stars Tippi Hedren, Rod Taylor, Jessica Tandy and Suzanne Pleshette.
13. The Shining (1980)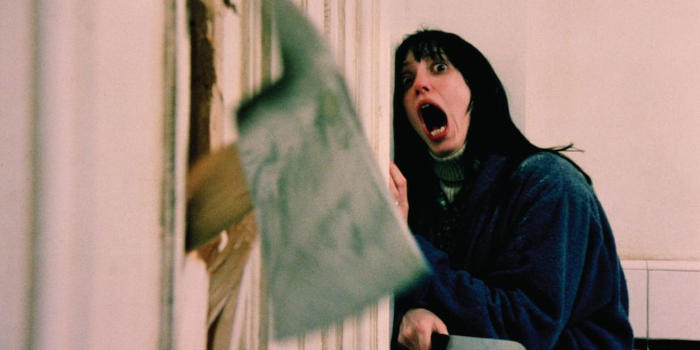 Stanley Kubrick's psychological horror The Shining is based on Stephen King's 1977 novel of the same name. It stars Jack Nicholson, Shelley Duvall, Scatman Crothers and Danny Lloyd. Intertwined with the story of a young boy with psychic abilities, it's about an aspiring writer whose sanity deteriorates after he accepts a position as the off-season caretaker of the isolated and mysterious Overlook Hotel.
14. Halloween (1978)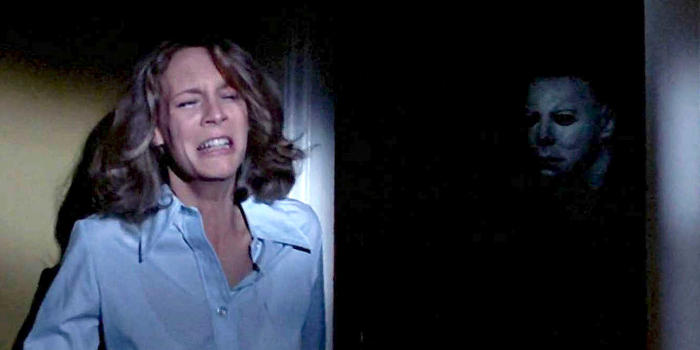 John Carpenter's seminal classic – and the first movie in the now-iconic Halloween franchise – stars Jamie Lee Curtis in her big screen debut, Donald Pleasence, P. J. Soles and Nancy Loomis. It follows Michael Myers – a mental patient who was committed to an asylum for murdering his teenage sister on Halloween night – after he escapes imprisonment exactly 15 years later and goes on a killing spree.
15. The Exorcist (1973)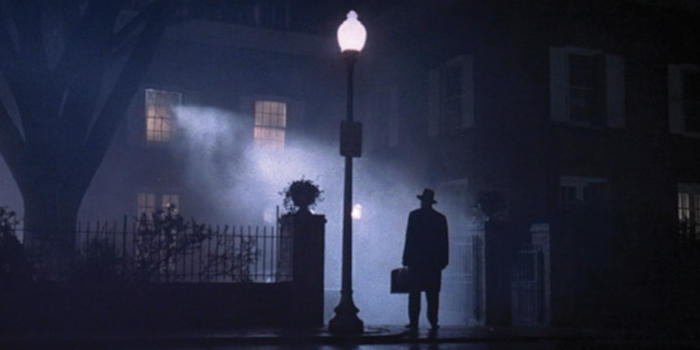 Considered one of the greatest horror movies ever made, William Friedkin's The Exorcist also remains one of the scariest. Starring Ellen Burstyn, Max von Sydow, Lee J. Cobb, Kitty Winn, Jack MacGowran, Jason Miller and Linda Blair, it focuses on the horrifying demonic possession of 12-year-old Regan MacNeil and her mother's attempt to have the demon exorcised by two Catholic priests.
Other honorable horror mentions on NOW include Urban Legend, I Know What You Did Last Summer, Hostel, Underwater, Doctor Sleep, Happy Death Day 2U, Cabin Fever, Rent-A-Pal, Gothika and We Still Say Grace. Check them out if you can!
For something a little easier on the soul, see our rundown of the best family-friendly movies on Netflix. Or do wind down after one of the above spookfests, kick back with one of these great ASMR videos on YouTube.