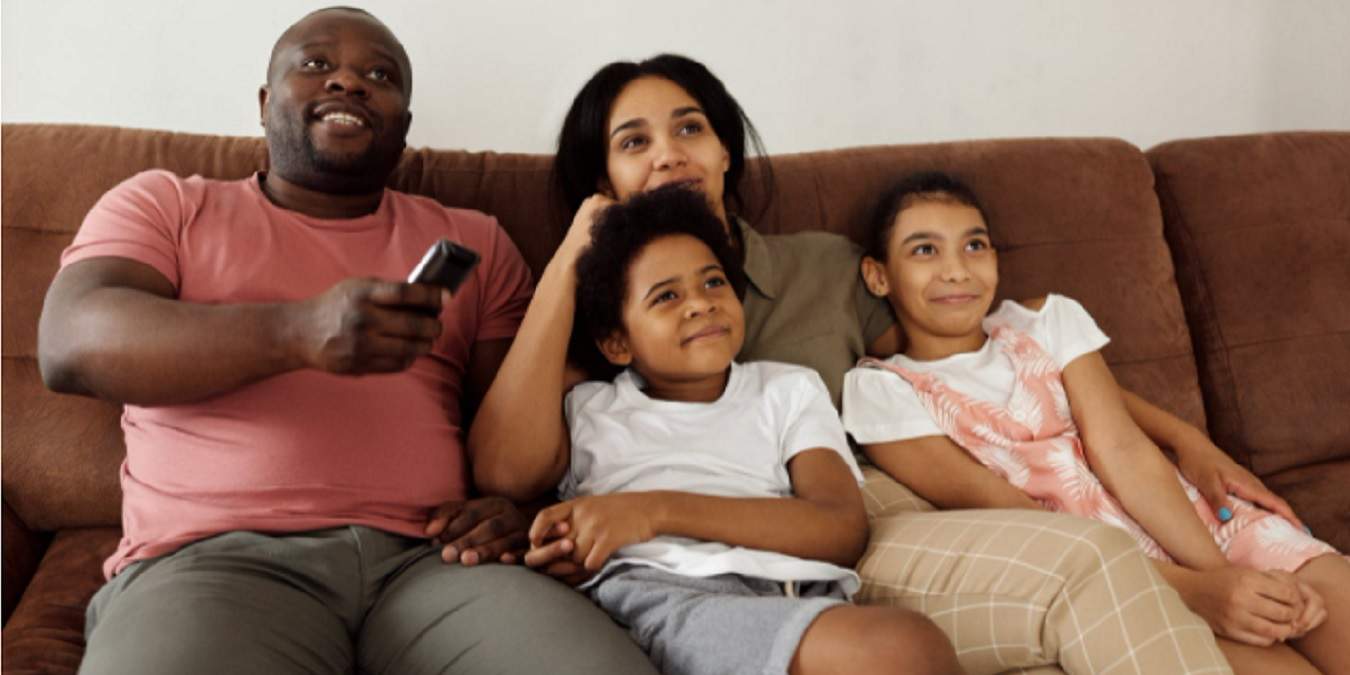 Finding quality family time is hard enough, but finding the right movie to watch is the ultimate challenge. Luckily, Netflix has plenty of great family-friendly movies for even the pickiest viewers in your family. From animated musicals to live-action comedies, try some of these family classics on Netflix for your next movie night.
1. Vivo
Music, an adorable kinkajou, and the smooth voice-acting of Lin-Manuel Miranda? What else could you possibly need! Vivo follows the journey of a music-loving kinkajoy who just wants to give a song to an old friend.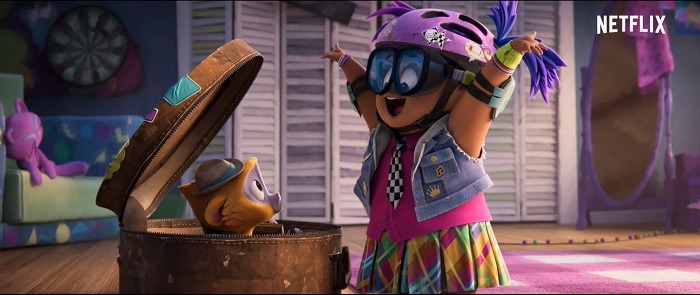 Set in the sun-kissed streets of Havana, the city comes to life with a rhythm that'll keep your toes tapping. It features the same stunning cinematography you enjoyed from How To Train Your Dragon thanks to visual consultant Roger Deakins. Don't be surprised if the animation reminds you of a variety of different styles as the animation team has pooled their experiences to create a truly inspired look for every scene.
However, it's the interplay between Gabi and Vivo, along with their drastically different views on life that this a family flick you'll enjoy time and time again.
2. School of Rock
Not all Jack Black movies are family-friendly (*ahem*, Sex Tape), School of Rock is a timeless family movie. It follows struggling guitarist Dewey Finn who poses as a music teacher. Through the power of music, both him and his students discover who they really are through rock 'n' roll.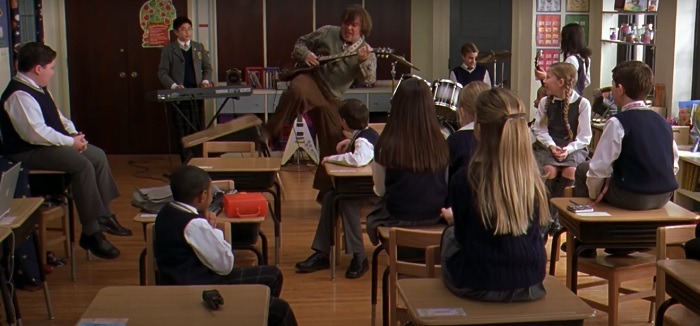 Surprisingly, Jack Black doesn't steal the thunder in this musical comedy. While he definitely helps bring it all together, it's the students realizing they can do more than just be who their parents want them to be (so maybe not one for the overbearing parents then!).
Warning: watching the transformations of these talented young students might just inspire your dad to dust off his old guitar and insist that you all rock out together.
3. Finding 'Ohana
Finding 'Ohana follows two siblings from Brooklyn as they embark on the adventure of a lifetime during a vacation to O'ahu. What starts as just a search from lost treasure turns into a chance to connect with their own Hawaiian heritage and their family. It's a fun adventure movie for all ages.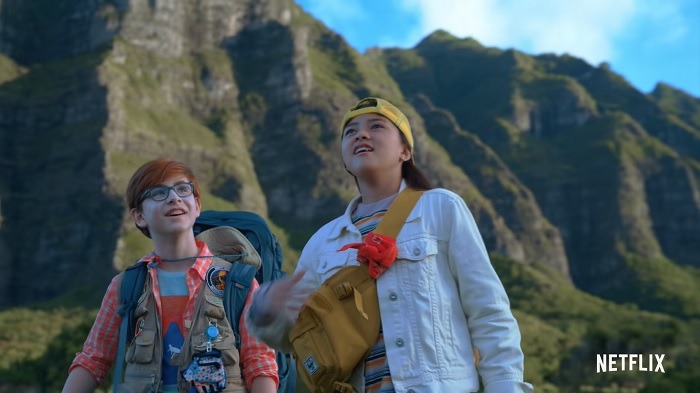 If you loved The Goonies, you have to check out this movie. It shows off a different side of Hawaii than you normally see in movies. You know, not just the tourist stuff. The whole family dynamic, especially the siblings, feels real and relatable.
It's a true action-adventure treasure hunt that pits two siblings and their friends against dangerous lava pits, spirits and (most terrifying of all) city traffic.
4. Enola Holmes
Enola Holmes puts a brand new spin on the typical Sherlock Holmes movie. As one of the best family movies on Netflix, it's Enola, sister to Sherlock, who has to save the day. The teen detective shines as she puts her sleuthing skills to the test.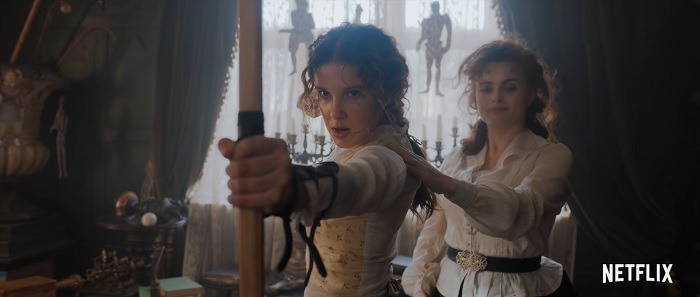 Millie Bobbie Brown brings Enola to life like no one else could. Her quirky personality and side-note conversations make you feel like you're part of the journey. While Henry Cavill shines as Sherlock, this isn't just another Sherlock Holmes mystery. This one proves Sherlock isn't the only Holmes who knows how to outsmart just about anybody.
5. Jingle Jangle: A Christmas Journey
You don't need to wait until Christmas to enjoy this heartwarming musical tale. Jingle Jangle: A Christmas Journey tells the story of a disheartened toymaker who finally finds joy again when his granddaughter arrives on his doorstep. Her exuberant curiosity makes this a fun family flick for the whole unit to enjoy together.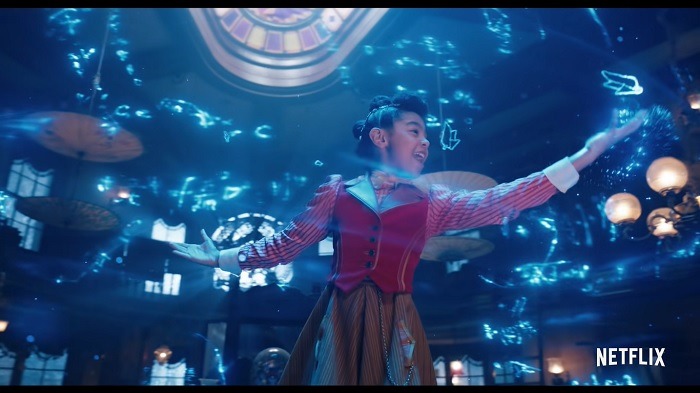 A truly star-studded cast comes together for this more diverse take on Christmas. Madalen Mills truly makes you feel the protagonist Journey's excitement, while Forest Whitaker makes the ideal grandfather.
Naturally, you need a villain and you couldn't pick anyone better than Keegan-Michael Key. Ricky Martin, Phylicia Rashad, and Hugh Bonneville all add to this imaginative Christmas tale that makes you want to laugh, cry with, and hug your family.
6. White Fang
White Fang is inspired by the classic Jack London novel Call of the Wild. For families that love nature and animal movies, this animated tale is a must-watch. Experience the story of a half-wolf as he works with three different masters with plenty of adventures along the way.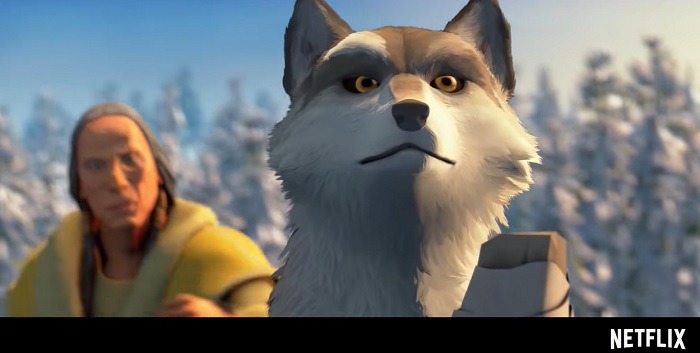 Being a fan of Jack London's novel, I had to check this one out. Not to mention, characters are voiced by Nick Offerman, Paul Giamatti, and Rashida Jones, so those two things alone make the movie worth watching.
But what sets this movie apart is the animation. It feels more like an interactive picture book for kids than just another animated movie. And yes, it's not quite as "wild" as the novel, but that makes it more kid-friendly.
7. Hugo
Step into a fantasy world where an orphan living in a Paris train station goes on an epic adventure, unlocking his hidden destiny. All he wants to do is finally bring his late father's invention to life. Hugo is a cinematic masterpiece designed to spark the imaginations of kids and adults alike.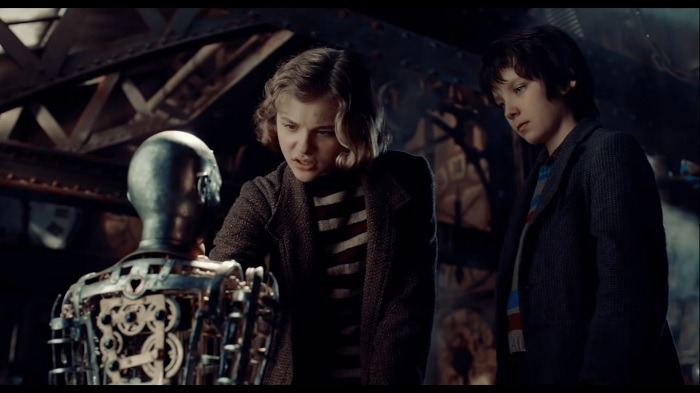 Martin Scorsese might be well-known for a lot of amazing (and decidedly adult) films, but Hugo is probably his most magical and unique. The sets of 1930s Paris alone are enough to draw you in, but it's the sense of wonderment that keep you watching. I never knew the journey of bringing a mechanical toy to life could be so immensely satisfying.
8. We Can Be Heroes
While it might be a little silly for some adults, We Can Be Heroes is the perfect family movie to watch with younger kids. What happens when aliens kidnap Earth's best superheroes? Their kids have to take over and save their parents and the world.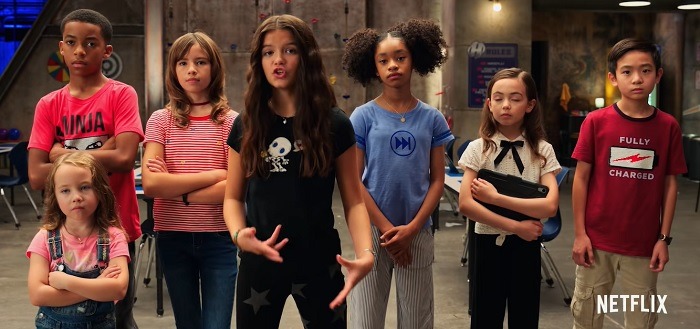 I know, I know, another movie with kid superheroes, but it works well as a sort of sequel to The Adventures of Sharkboy and Lavagirl, which many of us probably enjoyed when we were kids.
Somehow, it avoids being pretentious while offering up plenty of silly humor. Sure, it might be a bit too childish for some adults, but if the kids are happy, so are the parents.
9. The Mitchells vs. The Machines
If you want a feel-good story filled with energy, adventure, and laughs, add The Mitchells vs. the Machines to your next family movie night. It's the classic family vacation story where everything goes wrong, including a robot apocalypse. If the Mitchells want to finish their cross-country trip, they'll have to save the world first.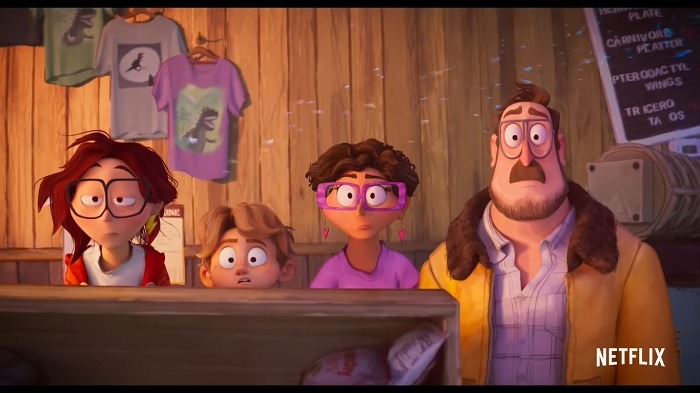 It's hard to pick just one stand-out scene in this movie, but watching the Mitchells' reaction to another family attempting to save the day at a restaurant is what I imagine most of us would be like during a robot invasion. – shocked and filled with a sense of "nope, just going to stay right here and watch the overachiever family handle it."
The family is so relatable and the pug is frankly so adorable that it's worth watching the movie for the dog alone.
With new and classic movies being added all the time, you'll never run out of feel-good, heartwarming, and just plain fun family-friendly movies on Netflix. What are some of your favorite family movies on Netflix?
While you're adding movies to your queue, try some of these feel-good movies that are also ideal for kids, including teens. Or, have Halloween all year with these great horror films.