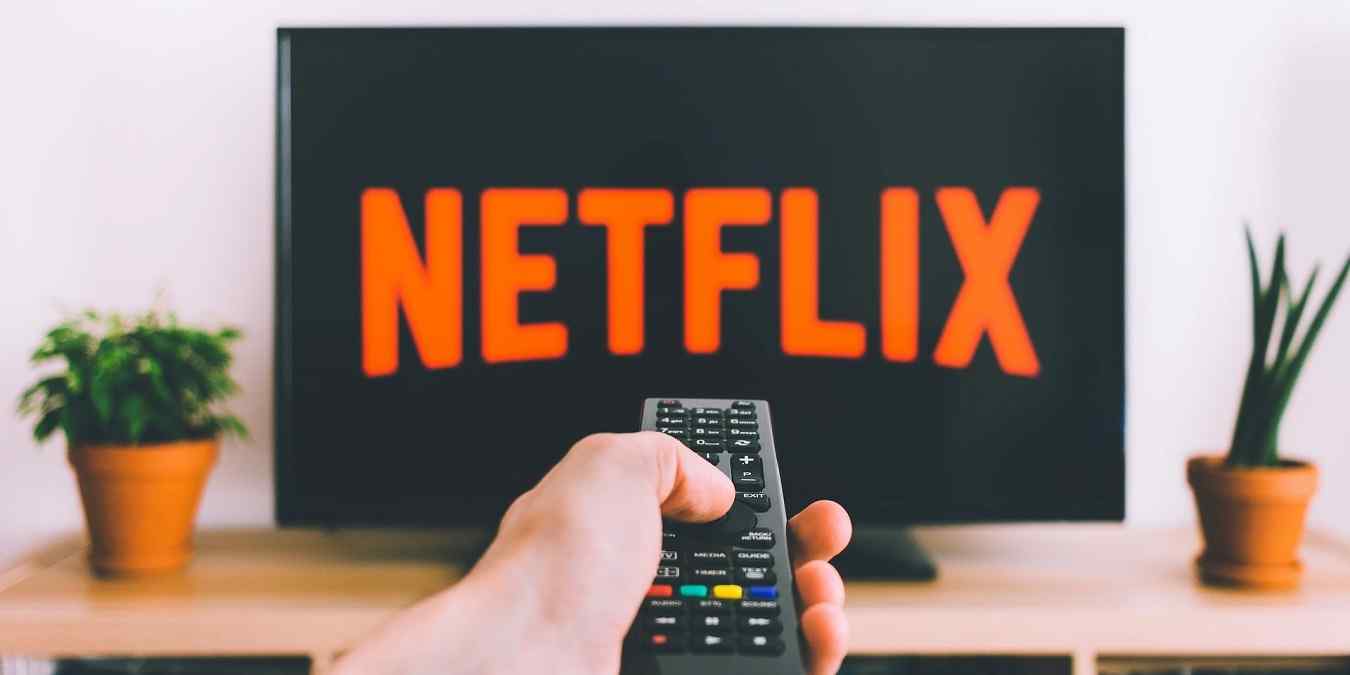 We all love to watch a nice and relaxing feel-good movie after a hard, stressful week of work. What better way is there to finally unwind on a Friday evening than get some snacks ready and watch a warm and fuzzy movie? When it comes to movie-watching, the platform offering the widest choice is, undoubtedly, Netflix. The best feel-good movies on Netflix that we decided to present here are funny, quirky, warm, and extremely fun to watch, so, without any further ado, let's jump right in.
Note: Some of the movies in the list are only available in certain countries. If you are getting the "NSES – 404" error, try to use a VPN to connect to other country.
1. La La Land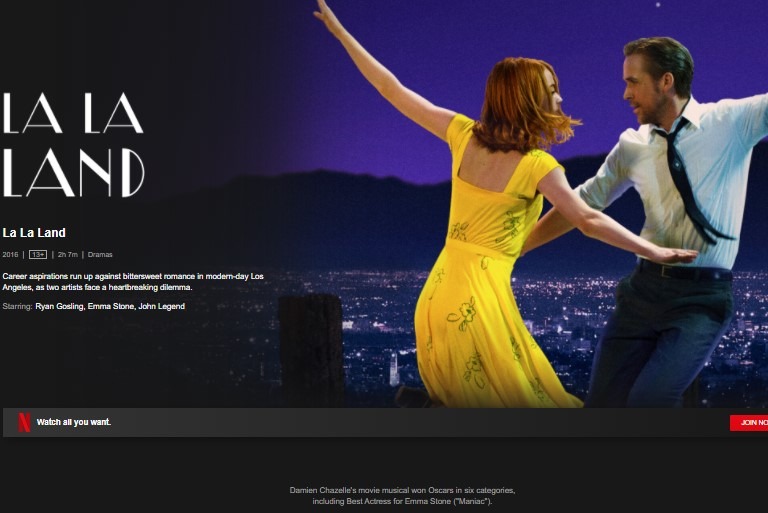 Release Year: 2016
Directed by Damian Chazelle
Starring: Ryan Gosling, Emma Stone, John Legend, Jessica Simons
Rotten Tomatoes Rating: 91% (User score: 81%)
La La Land is an incredibly well-made musical film, which pays homage to the greatest hits of the genre. Offering an inspiring story about realizing and achieving your dreams, La La Land will undoubtedly touch many hearts. The acting is incredible, and so is the direction, but the musical numbers are what stand out the most.
2. Labyrinth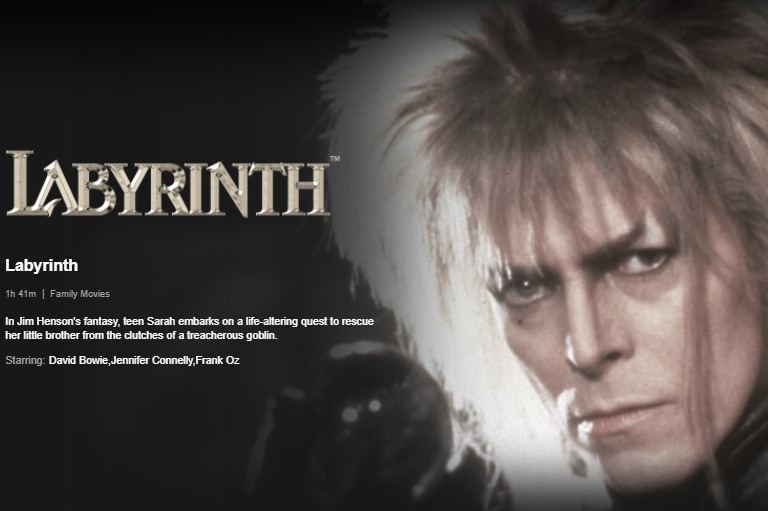 Release Year: 1986
Directed by Jim Henson
Starring: David Bowie, Jennifer Connelly, Toby Fraud, Brian Henson, Ron Mueck
Rotten Tomatoes Rating: 73% (User score: 86%)
You might have already seen Labyrinth, especially if you're an 80's kid. Still, it is a journey worth retaking, and multiple times at that. It tells the tale of sibling love and is set in a fantasy, fairy tale world. Can the young Sarah Williams – played by a teenage Jennifer Connelly – rescue her younger brother from the evil of the Goblin King? Well, you probably already know, but if you don't, it's the perfect time for you to find out!
3. Mamma Mia!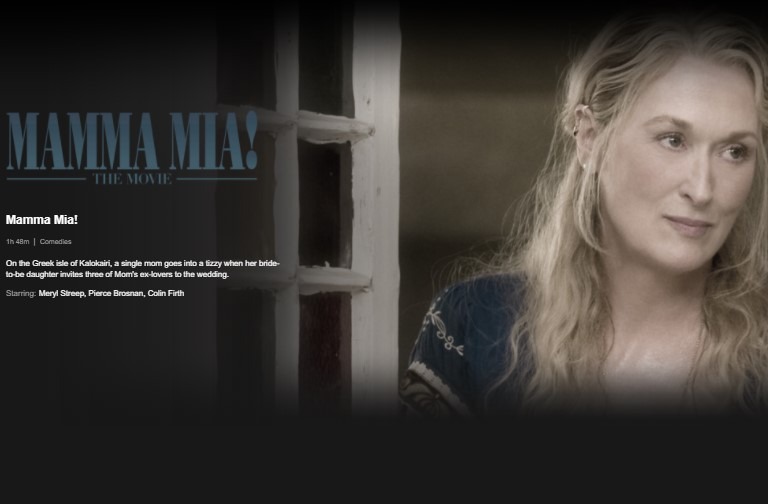 Release Year: 2008
Directed by Phyllida Lloyd
Starring: Meryl Streep, Pierce Brosnan, Amanda Seyfried, Colin Firth, Julie Walters
Rotten Tomatoes Rating: 55% (User Score: 67%)
As you can guess by the ratings, this 2008 musical has been met with a mixed response. However, as the years passed, more and more people grew a soft spot for the 2008's version of Mamma Mia. Right now it's probably one of the best musical movies you can find on Netflix, or any streaming platform available in most countries.
4. Monty Python and The Holy Grail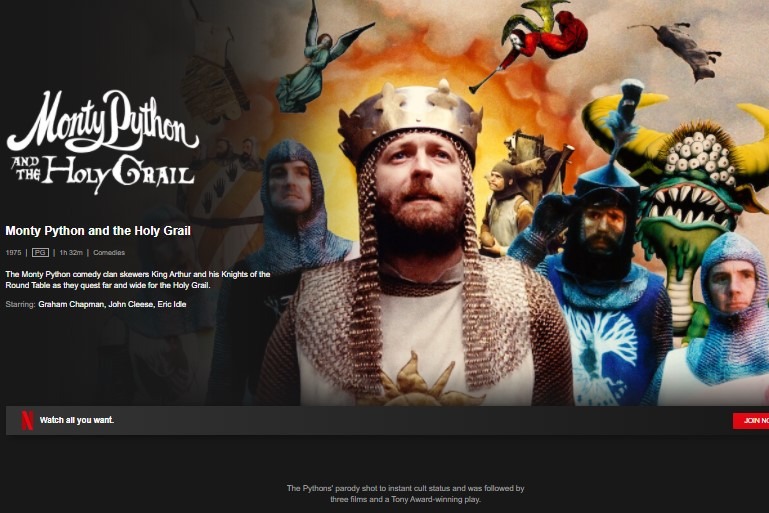 Release year: 1975
Directed by Terry Jones & Terry Gliam
Starring: John Cleese, Graham Chapman, Terry Gilliam, Michael Palin, Eric Idle
Rotten Tomatoes Rating: 97% (User rating: 95%)
If you, by chance, never saw Monty Python in action before, you really have something to regret. Thankfully, Netflix offers their most famous work ever. It's absurd, surrealist, silly, and relies on slapstick comedy – but that's why this is such an amazing feel-good movie and the reason people love Monty Python and The Holy Grail so much.
5. Bridget Jones' Diary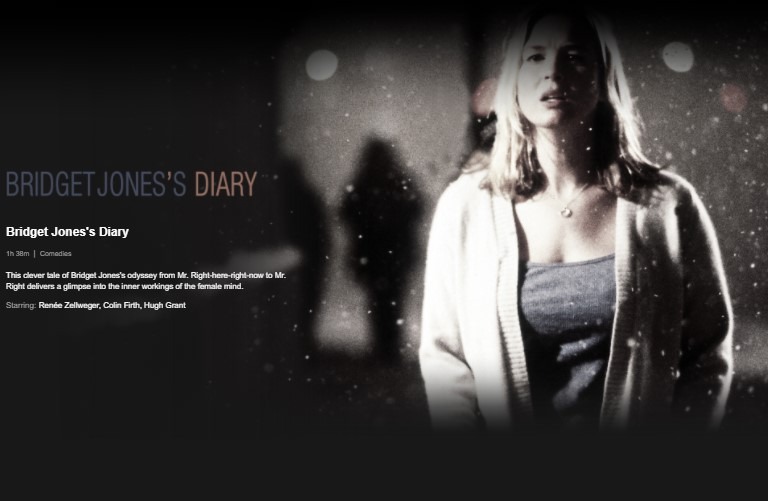 Release Year: 2001
Directed by Sharon Macguire
Starring: Renee Zellweger, Hugh Grant, Colin Firth, Gemma Jones, Jim Broadbent
Rotten Tomatoes Rating: 80% (User Score: 81%)
Bridget Jones' Diary is often viewed as one of the best comedy movies of the early 2000s. Watching as the titular heroine navigates daily life, particularly, the tough art of dating, is both funny and charming. If you are looking for a well-made comedy movie for the entire family, Bridget Jones's Diary should be your pick.
6. Matilda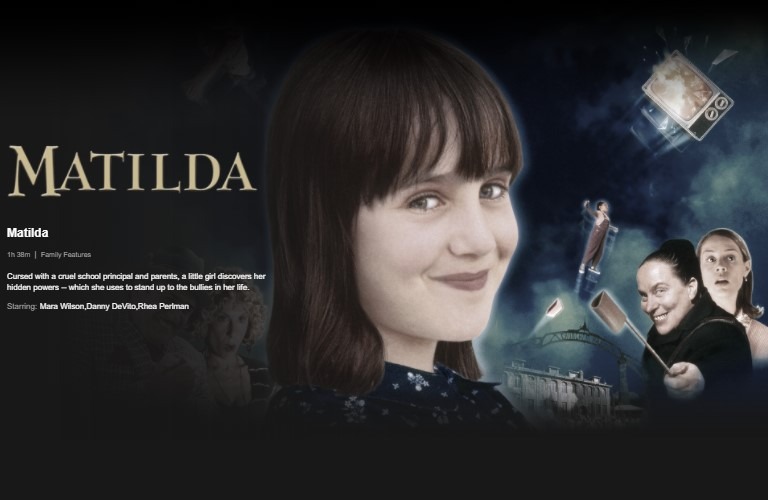 Release Year: 1996
Director: Dany DeVito
Starring: Dany DeVito, Mara Peterson, Pam Ferris, Jimmy Karz, Rhea Perlman
Rotten Tomatoes Rating: 90% (User Score: 73%)
Danny DeVito took it upon himself to both direct and star in this adaptation of the Ronald Dahl classic, and the result is absolutely stunning. Matilda is silly fun, but it also tells an empowering tale of childhood friendship, solidarity, and empowerment. It's a very strong and family-friendly movie, with loads of positive role models, especially for the youngsters. The movie is definitely a worthy companion to the book, too!
7. Someone Great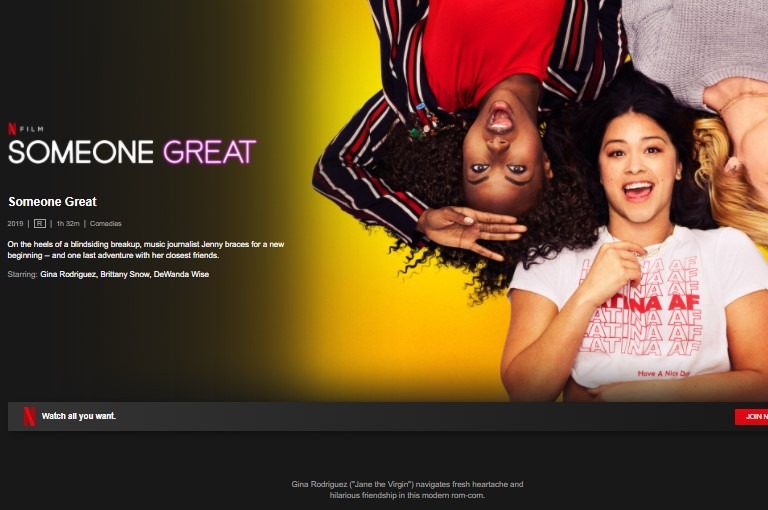 Release Year: 2019
Director: Jennifer Kaityn Robinson
Starring: Gina Rodriguez, Brittany Snow, DeWanda Dewise, Lakeith Stanfield
Rotten Tomatoes Rating: 83% (user score: 65%)
If you are looking for a modern RomCom that perhaps doesn't offer any stunning, revolutionary new ideas, but does what it sets out to do really well, we can't help but recommend this movie. If you are a fan of this genre, Someone Great is definitely worth a watch as it offers a typical yet solid story, and some really stunning direction choices.
8. The Little Prince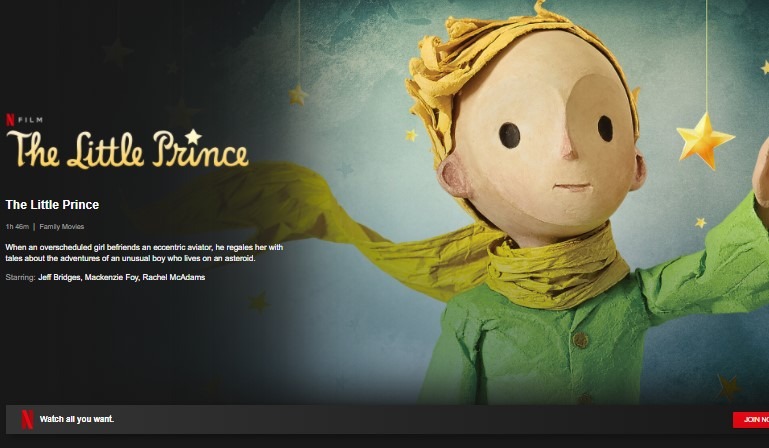 Release Year: 2015
Director: Mark Osborne
Starring: Rachel McAdams, Mackenzie Fox, Jeff Bridges, Ricky Gervais, Riley Osborne
Rotten Tomatoes Rating: 93% (user score: 84%)
Instead of doing what many film directors do and offering his takes, Mark Osborne stays true to the source material and it pays off indeed. The Little Prince offers a charming and unique mix of CGI graphics and stop-motion animation, with some truly amazing voice acting, music, and sound effects. The movie will prove to be both a new and exciting adventure for the young viewers, as well as a nostalgia trip for the adults.
9. Always Be My Maybe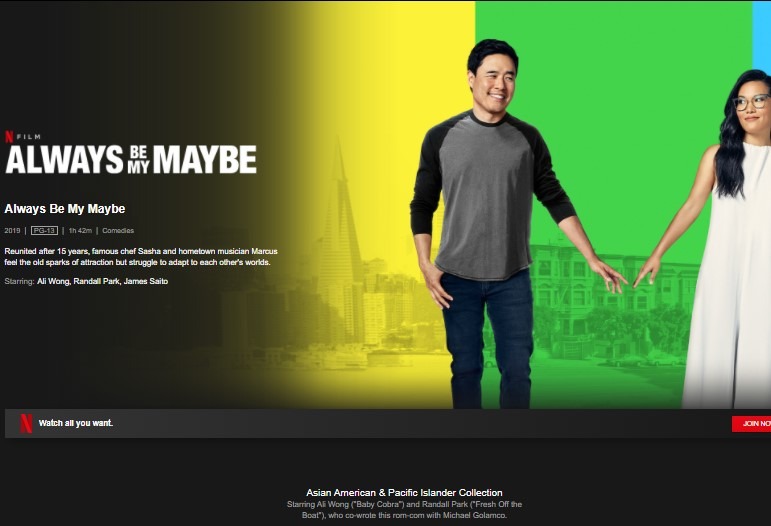 Release Year: 2019
Directed by Nahtnachka Khan
Starring: Keanu Reeves, Ali Wong, Randall Park, Daniel Dae Kim, Michelle Beau
Rotten Tomatoes Rating: 90% (User Score 80%)
Yet another RomCom on our list, Always Be My Maybe introduces us to former childhood friends Sasha and Marcus, who did not speak to each other for 15 years after a massive falling out. When they surprisingly reunite back in their hometown, the friendship – and then something more – reignites. It may be a fairly simple concept, but the director Nahntachka Khan and the lead actors offer some surprising twists, making this movie a worthwhile journey.
You're bound to enjoy yourself with some cozy "me time" and one of the above-mentioned movies playing. And if you find that you need more movies for your playlist, check out our list of the best Netflix originals.