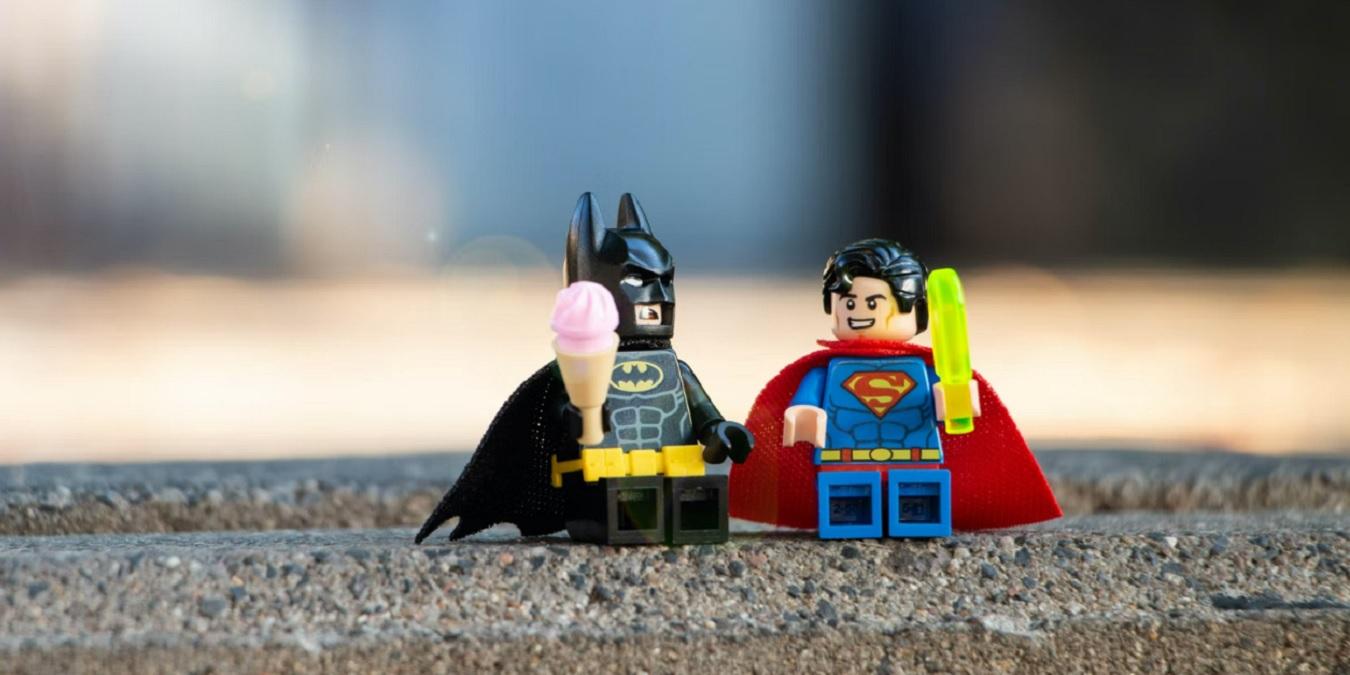 Do your friends not appreciate your carefully curated collection of comic books or graphic novels? Do they roll their eyes when you share your favorite webcomics with them? Find a community of people who appreciate the finer things in life and are more than happy to talk about anything from classic and current DC and Marvel comics like Batman, Nightwing, Spider-Man, and Avengers to incredible webcomics like Cyanide and Happiness and Girls With Slingshots. Just try these subreddits for comic fans to find the perfect community for you.
If you don't have room for large print comic collections, don't worry. Keep up with classics and new releases with these 10 great sites to read comics online.
1. r/Comics
If you're into a little bit of everything, start with r/Comics. This subreddit includes webcomics, graphic novels, comic books, and print comic strips. However, more often than not, you'll find a vast variety of comic strips, webcomics, and classic comic adaptations. If you enjoy scrolling through short comic strips and talking about the hidden meanings, then you'll be right at home here. Plus, you can also find suggestions on new comics to try.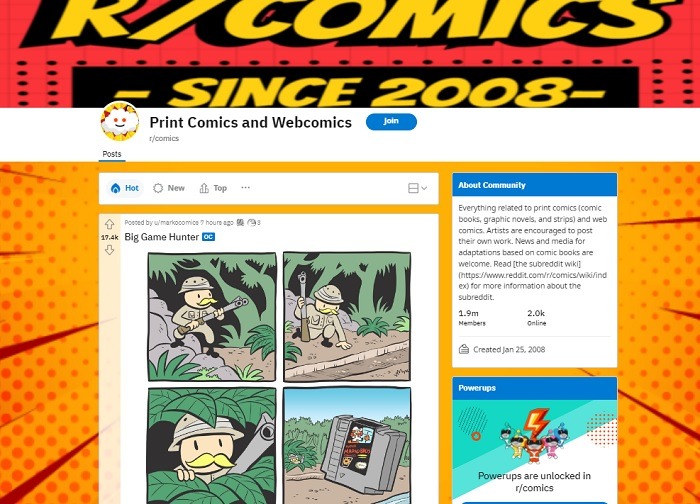 Some comics hit home, such as this single panel about procrastination. Or discover how dangerous artistic creations can become. Or, see how relatable this strip about pizza toppings is to anyone who's ever been shorted on their pizza order before.
2. r/ComicBooks
If you're looking for more discussion on comic book covers, upcoming releases, and major events in storylines, check out r/ComicBooks. This is one of the best subreddits for comic fans to gather to share their shock over a tragic comic book death, share incredible original artwork of their favorite characters, or brag on their growing collections.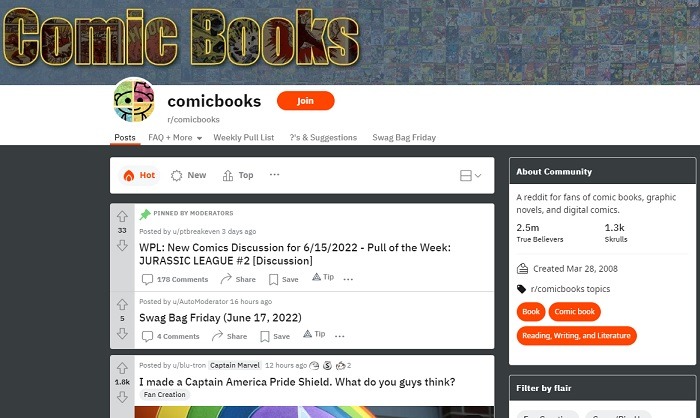 While users often share excerpts and even spoilers (which are blurred unless you click on them), it's mainly a fun community of comic enthusiasts talking about what-ifs, sharing alternate covers, and discussing their favorite creators.
3. r/ComicBookCollecting
Sharing your holy grail issue or an incredible find a used book store is always incredibly satisfying. That's exactly why r/ComicBookCollecting exists. It takes a fellow comic fan to truly understand the value of the classic X-Men #101. Here, you're free to geek out as much as you want and even become the envy of the entire community after a rare find, such as this Marvel and DC crossover with Superman and Spider-Man.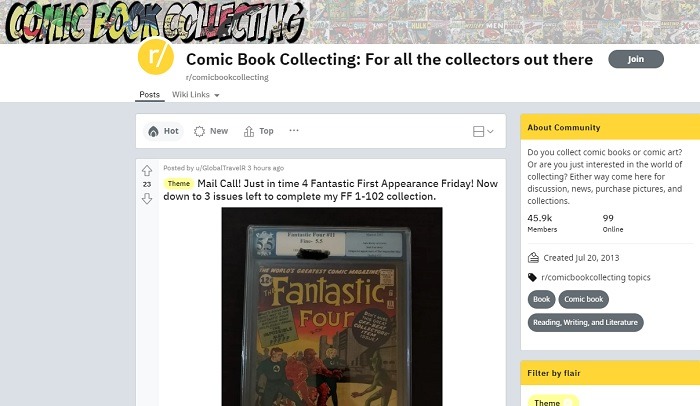 You'll also find a lot of signed copies, such as this one signed by artist Don Simpson. A fun way to participate yourself is with Theme days, such as Mail Call, First Appearance Friday, and Mutant Monday.
4. r/Marvel
Prefer Marvel comics and characters? Band together with fellow Marvel fans at r/Marvel. As the name implies, this subreddit is dedicated to all Marvel comics. It's not just discussions about comic books, but also movies and shows. You'll find original artwork, cosplay costumes, comic excerpts, and discussions about favorite characters, costumes, movies, etc.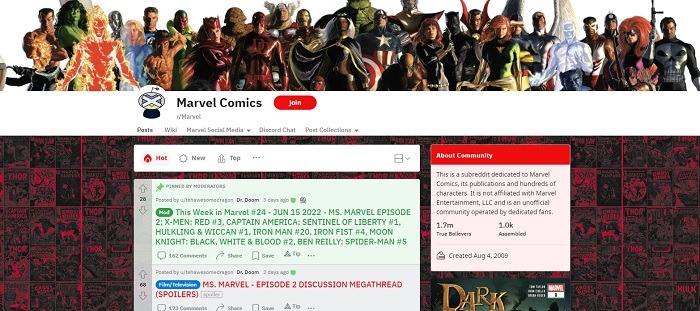 Dive into a deep discussion about why Spider-Man isn't considered a mutant. Or, check out this fan's incredible tattoo. There's also incredible original art, such as this new take on Tony Stark. If you prefer subreddits on individual characters, check out the Marvel Wiki.
5. r/DCComics
Naturally, if there's a Marvel Comics subreddit, there has to be a DC Comics subreddit too. Talk about everything related to the DC Universe on r/DCComics. It's similar to the Marvel subreddit. You'll find covers, movie discussions, original artwork, cosplay, and much more.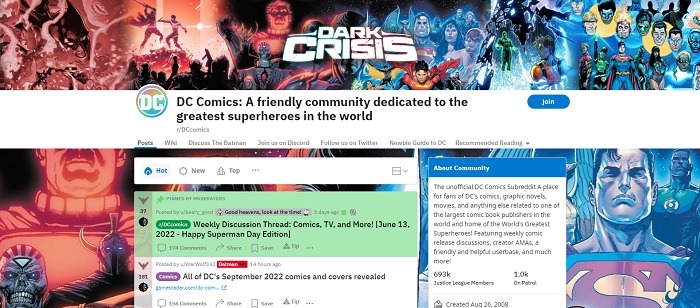 Some of the artwork is truly impressive, like this half and half bust of Batman and Bruce Wayne. Or get inspired for your next costume with this Poison Ivy cosplay. You can also share favorite comics or panels, such as this share from The Sandman #4. If you're new to DC, check out the suggested reading for must-read comics based on character.
6. r/Webcomics
Print comics are amazing, but there's something great about webcomics. They're using short and sweet and cover most any theme imaginable. Celebrate and share your favorites or original creations on r/Webcomics. Scroll through a seemingly endless stream of comics that are often relatable, cute, funny, or even sad.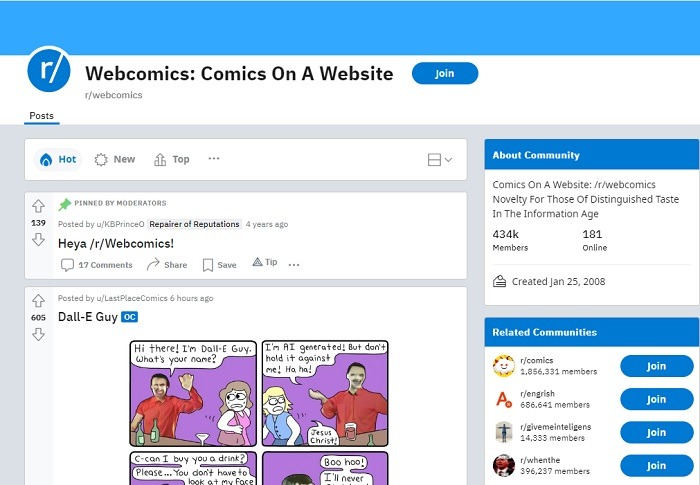 Go on a "qwest" with a dragon. Enjoy the highly relatable "Favorite Thing to Do." Or, just say "awww" when reading a wholesome comic on the concept of til death do us part. Many creators share new and old content and link to their websites, social media, and Patreon pages so you can check out more if you like what you see on Reddit.
7. Niche Comic Subreddits
It's impossible to list all the subreddits for comic fans. Reddit has numerous subreddits for individual characters, creators, publishers, and more. One of the best resources for finding a more niche subreddit is the giant list of comic book subreddits from r/ComicBooks. It's an older list, but most subreddits still exist.
Another option is Cool Comics, which is a multi-reddit feed that includes 92 communities related to comics. Finally, there's a second massive list of comic books subreddits that includes many that aren't on the previous two lists. However, the list is nine years old and some communities have either been deleted or are no longer active.
Want to listen to fans and artists discussing comics during your work commute? Check the best comic book podcasts for superhero fans. Or, sit back and enjoy free and legal anime online anytime.
Image credit: Yulia Matvienko