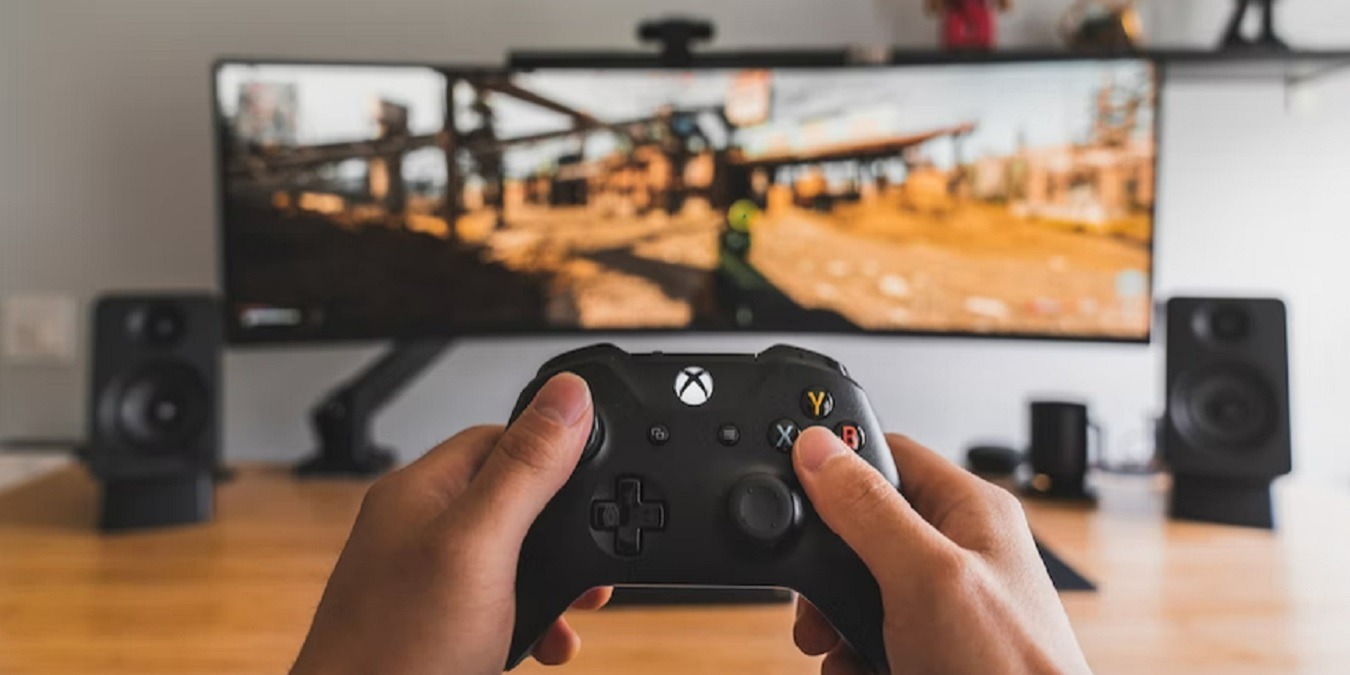 Finding the perfect gaming community doesn't have to be difficult. Just check out the best subreddits for gamers. Whether you're PC or console, complete newbie or pro, or you're just trying to build your game collection on a budget, there's a subreddit for you. Plus, you can share advice, ask questions, and meet fellow gamers to break down the intricacies of your favorite games.
Trying to figure out the best games to play? Start by seeing how video game genres are broken down.
1. r/Gaming
If you love video games, board games, card games, dice games, etc, then r/Gaming is the place for you. It's the catch all gaming subreddit. While it might be too broad for some gamers, it's a good mix for those who enjoy playing with friends online and having a epic board game night.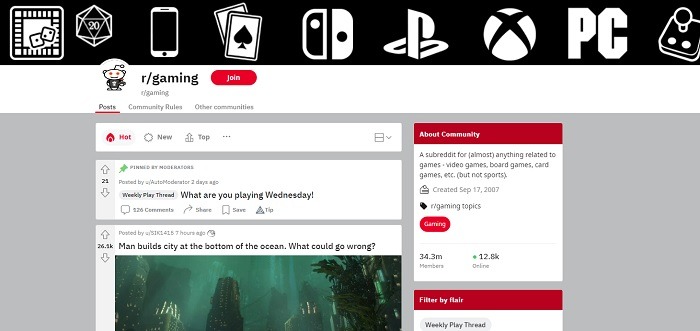 There are lots of active discussions, such as this one on multi-player FPS games not being fun anymore, and quite a few comics and memes, such as this one triggering boss fights. While there's more video game posts than board games, it's still a great general subreddit for most gamers.
2. r/Gaming4Gamers
Even thought it's a much smaller community, Gaming4Gamers is still one of the best subreddits for gamers who prefer a more casual atmosphere. The subreddit tries to bridge the gap between too fun to be useful subreddits and the way too serious gaming subreddits. It's more about sharing gaming news, favorite music from video games, and sharing great deals.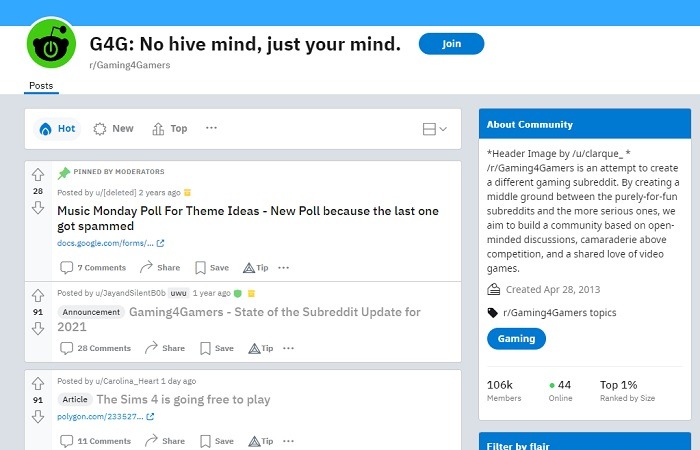 Mondays are fun with Music Monday posts sharing favorite tunes. It's heavily moderated to keep down on spam and self-promotion. But, you're free to share news, such as The Sims 4 becoming free to play.
3. r/PCGaming
Consoles are great, but there's something special about PC gaming. If that's your thing, then you definitely need to be a part of the PC Gaming subreddit. Enjoy the incredibly active community as they talk about the latest news, releases, and deals. You'll find some opinion posts, such as a discussion on how Days Gone is the perfect example of great PC graphics.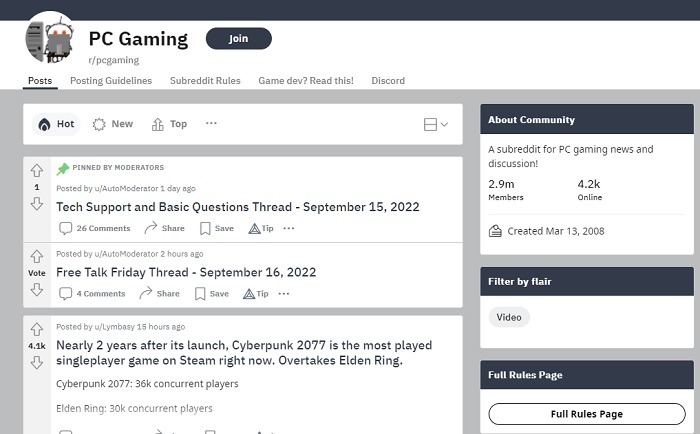 There's also lots of game trailers, such as this one for Uncharted: Legacy of Thieves Collection, along with everyone sharing their thoughts on them. If you're trying to build your first gaming PC, check out these communities. And, make sure you have a great gaming headset as well. If you love PC gaming memes, check out the r/PCMasterRace subreddit.
4. r/GirlGamers
Believe it or not, it's not just guys who play games. Need a safe place to vent to fellow girl gamers about issues with geek culture or just gaming in general? Get it all out, share opinions, and of course, discuss games in the Girl Gamers community. All genders are welcome, though.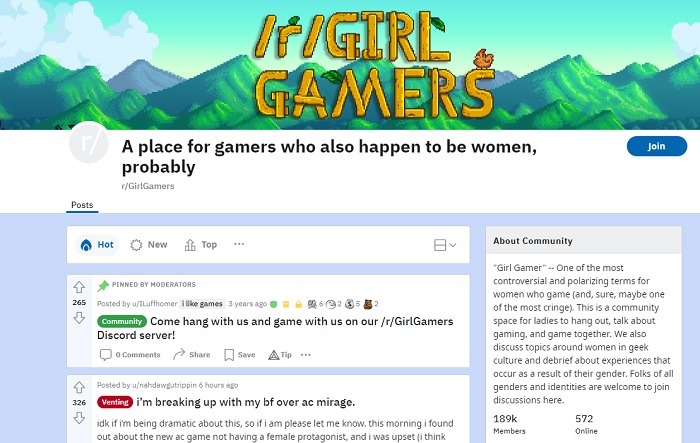 Often, you'll find yourself laughing at how ridiculous some gamers can be, such as this venting post about how women who play games like Pokémon, anything Mario related, or Animal Crossing aren't real gamers. You'll also get great game recommendations, such as this post about fairy adventure combat games.
5. r/Games
Want to discuss video games without all the memes, comics, drawings, and more? Then turn to one of the top subreddits for gamers – Games. It's a more serious version of the Gaming subreddit, but focused just on video gaming. There are four weekly themes – a pre-chosen theme on Mondays, Suggest a Game on Wednesdays, Free Talk Fridays, and What Have You Been Playing on Sundays.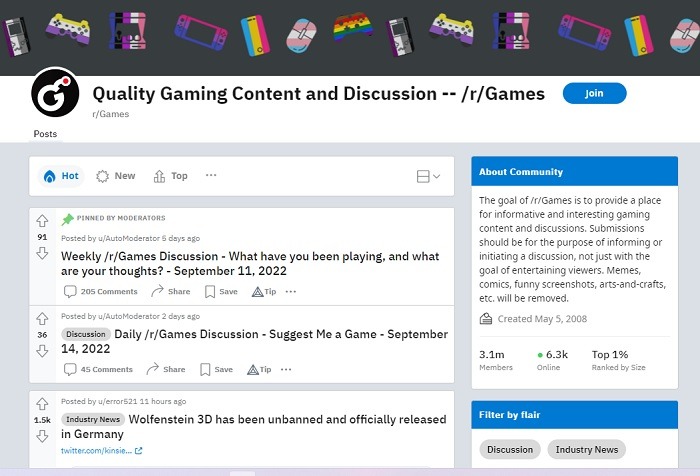 Talk about anything from industry news, such as this post about Ubisoft, to suggestions of new games for other gamers to try. It's an active community that also has its own Discord.
6. r/GameDeals
Love gaming, but hate the high cost of games? Then, forget paying full price and find the latest deals in the Game Deals subreddit. As the name implies, it's focused solely on listing the deals on great games. You can filter by site, such as Steam, Nintendo eShop, Amazon, and PlayStation Store, to name a few.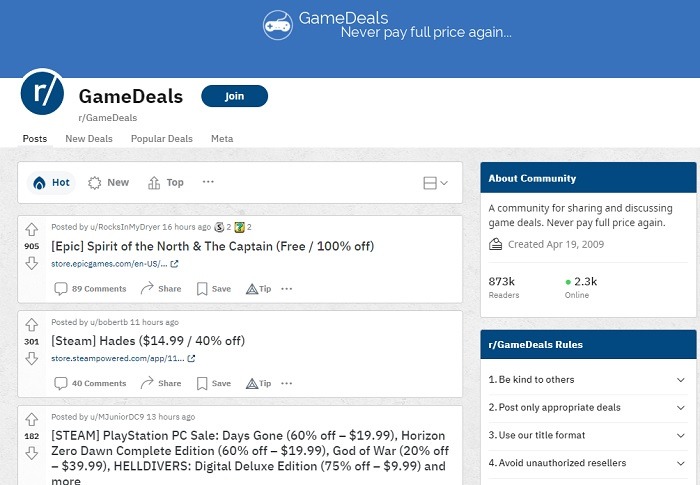 If you're serious about saving, check out this subreddit daily. While there isn't much discussion, deals may not last long, so you want to act quickly.
7. r/PatientGamers
Most subreddits for gamers are focused on the latest news and releases. If you prefer to wait a while before checking out the newest games, join the Patient Gamers subreddit. Instead of getting bombarded with spoilers or just ignored for playing an older game, you'll find fellow gamers who are also playing the game for the first time.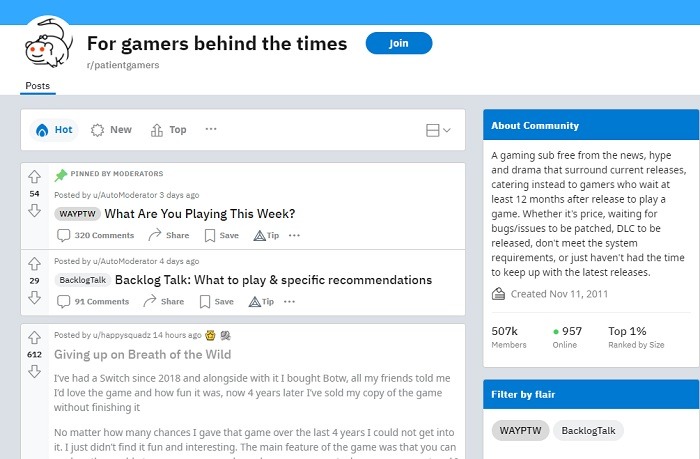 Talk about frustrations, such as this user's annoyance with Breath of the Wild, or get advice, such as fighting the last boss in a game. It's a more casual community that doesn't try to push just the latest major releases, which is nice.
Platform Specific
If you prefer a specific platform or console, then you'll want to join that community. While general gaming subreddits are nice, it's also great to just scroll through posts and discussions on games and consoles you actually play. To get you started, check out these subreddits:
While these aren't all the console/platform subreddits, they are some of the biggest.
Also, if you're spending most of your time on one or two games, look for subreddits for that game, such as League of Legends, WoW, Overwatch, and Fortnite.
Trying out Amazon Luna? Check out the best games in August. Prefer Playstation? Check out what's in the Playstation Plus catalog.
Image credit: Sam Pak via Unsplash