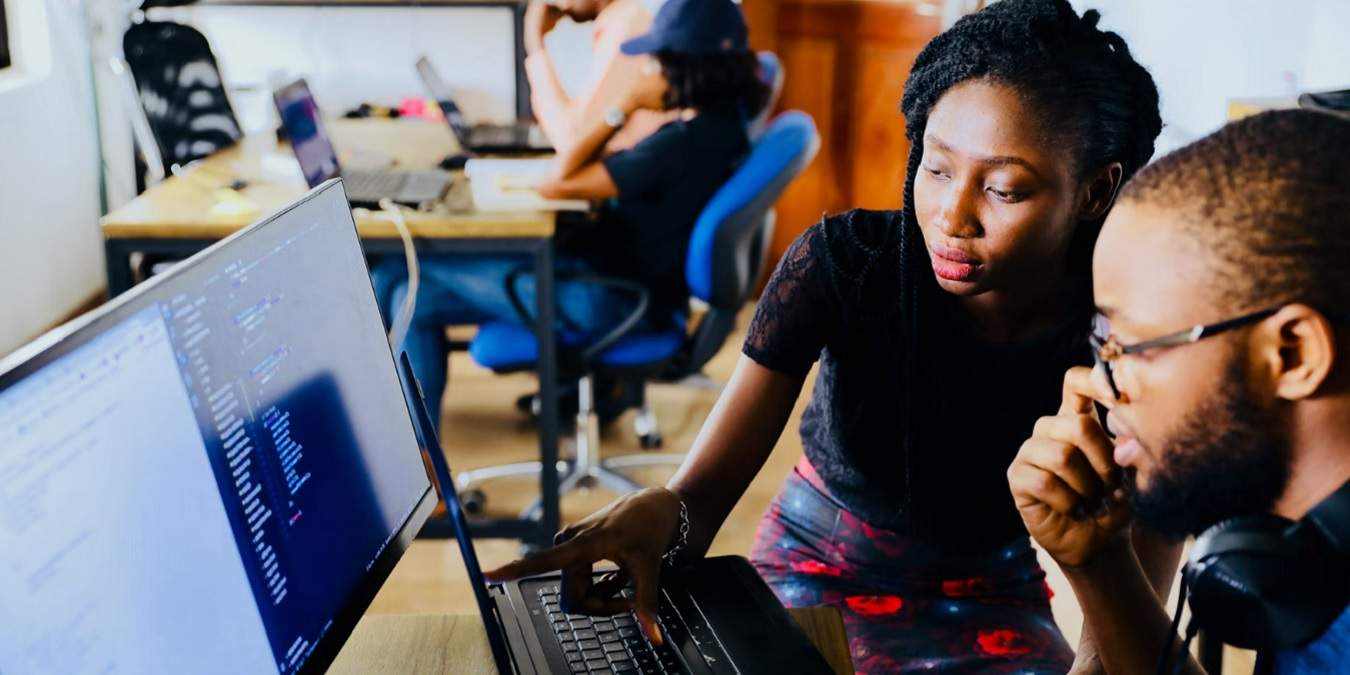 Phone, laptop, game console, or any other gadget stubbornly refusing to cooperate with you? You're not alone. That's why tech support forums and subreddits are there to help you solve your tech problems whether it's the middle of the day or dead of night. Get assistance from tech experts and other users who've been where you are, all for free.
Tech issues are frustrating to say the least. Before (or after) you decide to take a hammer to your device, why not unwind with some April Fool's Day movies?
Bleeping Computer Technical Support Forums
Bleeping Computer has been around since 2003 and aptly describes what most people call their computers when something goes wrong (just replace the 'bleeping' with the swear word of your choice). While the main site boasts a treasure trove of tutorials and news, it's the Bleeping Computer Technical Support forums that are the real gem. There are sections for operating systems, hardware, gaming consoles, phones, networking, security, and more.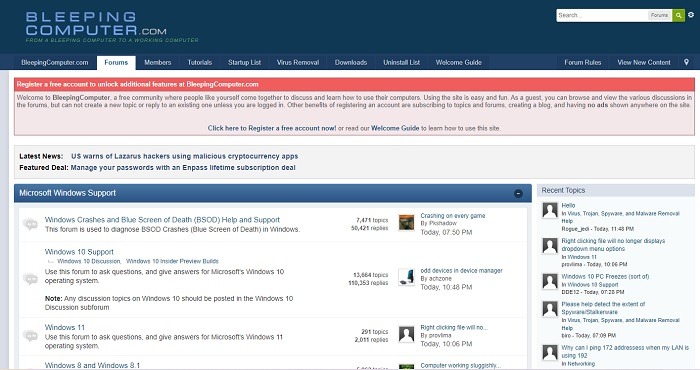 For Windows users, there's an entire thread dedicated specifically to solving BSoD issues. If you're struggling with video cards, motherboards, or even your BIOS, head directly to the Internal Hardware section. Having issues with your iPad? Bleeping Computer's Apple iOS section has everything you need.
r/TechSupport
For general tech support, try r/TechSupport. This popular tech subreddit covers everything from malware removal and social media issues to browser troubleshooting and monitor problems. While there isn't any real organization, you can start by searching the subreddit, filter by flair (Windows, software, audio, data recovery etc.), or just post whatever issue you're currently having. With over 1.7 million members, someone's likely encountered your issue before.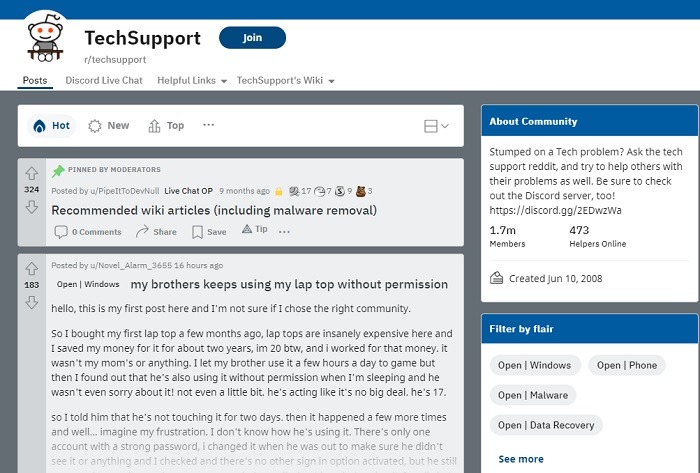 The best approach to finding a solution is to be as detailed as possible. Some issues are solved quickly, such as this one about an HDD staying at 100% usage that was solved in less than eight hours. The community really comes together to help too, such as in this post about a PC randomly shutting down. It's not just about computers, though. You'll even find posts about Kindle e-readers!
Tom's Hardware Forum
As you might guess by the name, Tom's Hardware Forum has a heavy focus on computer hardware. But its near-three million users also help each other with operating systems, mobile devices, networking, security, home theater, and even tech issues with cars. While there are sections for macOS and Macbooks, there isn't a dedicated section for iOS yet. Android and Chrome OS are covered though.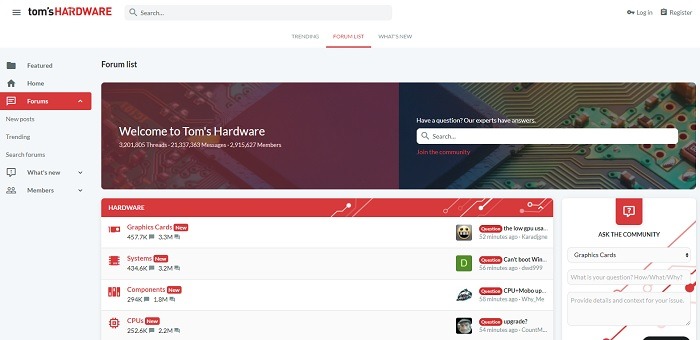 You can get help with just about any tech problem, such as hooking up a soundbar or figure out audio issues from an older digital camera. Graphics cards are one of the most popular sections, so much so that there's a dedicated thread just to help you find the right drivers.
r/AppleHelp
No matter what your Apple product might be, r/AppleHelp should be able to solve your issue. From Macbooks to iPads, this subreddit is dedicated to helping you avoid a trip to the Genius Bar. It's a smaller community of around 125,000 members, but it's always active.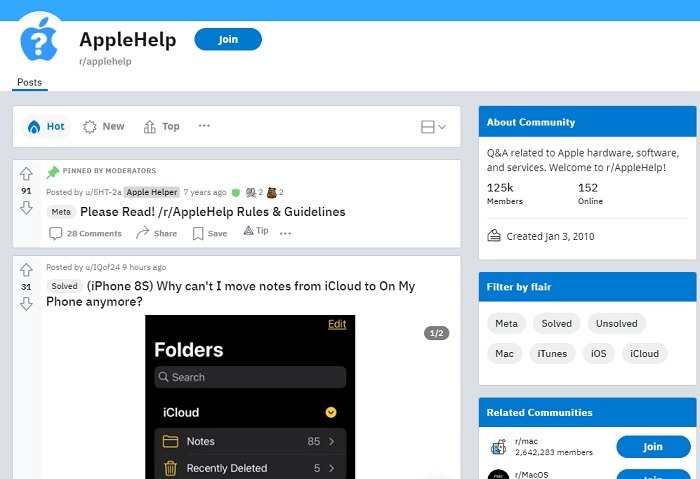 Not sure if an issue is covered under warranty? Just ask, like this person did who has a line across their Macbook screen. Or figure out why your iCloud storage seems to disappear. If you're having issues with a specific Apple product and you can't find answers here, try one of the related communities listed with this subreddit, such as r/AirPods or r/AppleWatch. Another option for Apple users is the official Apple Support community.
Android Central Forums
Prefer Android over iOS? Then head over to the Android Central Forums when you're having trouble. You'll find tech support for specific devices, such as the Galaxy S10 and S10+ and the Pixel 6 and Pixel 6 Pro. Of course, you're free to post questions about any Android device, old or new. Or if you're just having issues with a specific Android feature, this is the place to ask.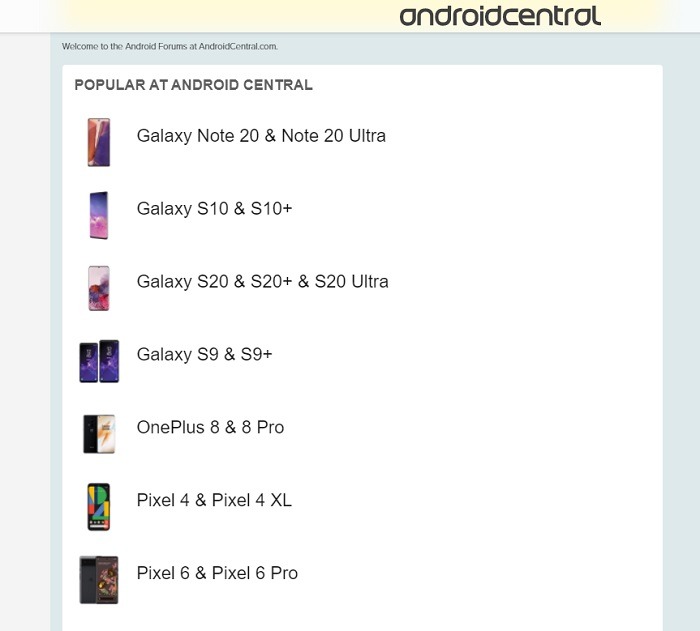 The Ask a Question section is perfect for general questions, such as figuring out why you can hear calls through a Bluetooth speaker, but not Bluetooth earbuds. You'll find even more support in the General Help and How-To section, such as how to transfer apk data and what to do with an Android 6 boot loop problem.
Hard Forum
General tech support for computer hardware isn't always enough for gaming computers. This is where Hard Forum can help. It's a dedicated community of gamers and tech experts helping each other with gaming hardware issues, such as figuring out why a video card is making the cursor flicker or why the RAM is so slow.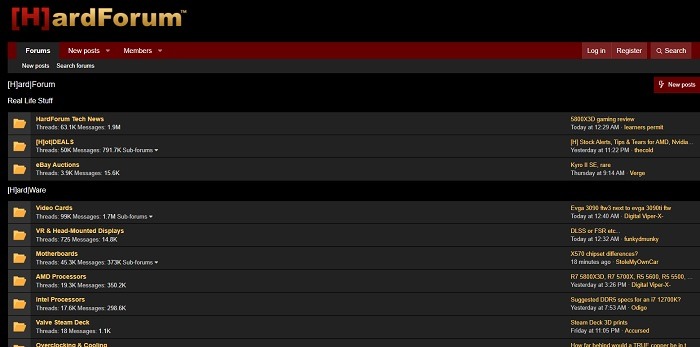 While there is a separate section for most gaming hardware and peripherals, you'll also find support for home theater PCs and equipment, 3D printers, and general gaming issues.
You can also check out the r/PCGamingTechSupport subreddit for additional help if you can't find it on Hard Forum.
Tech Support Forum
While Tech Support Forum is a mixed bag of hardware, operating systems, mobile devices, and more, it does a great job of organizing all the chaos into appropriate sections. For instance, printers get their very own section, which is nice since they're often one of the most frustrating pieces of computer hardware. Plus, there's even a section just for smart home devices, which many tech support forums don't cover.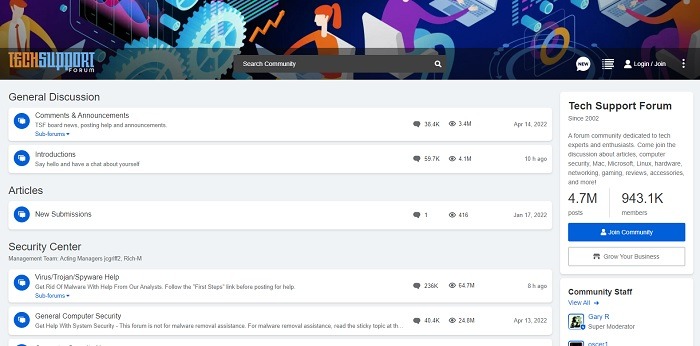 In addition to computers and mobile devices, you'll find a variety of other types of tech support, such as photography, home DIY projects (often tech or electrical related), and automotive. It's one of the most comprehensive tech support forums around. Odds are, if you have an issue with any type of computer hardware or gadget, you'll find a place to post your question.
If you need support with building a gaming PC, check out this list of communities dedicated to helping others create amazing gaming systems. Or, indulge your geeky interests with these subreddits for geeks.
Image credit: Mars via Unsplash