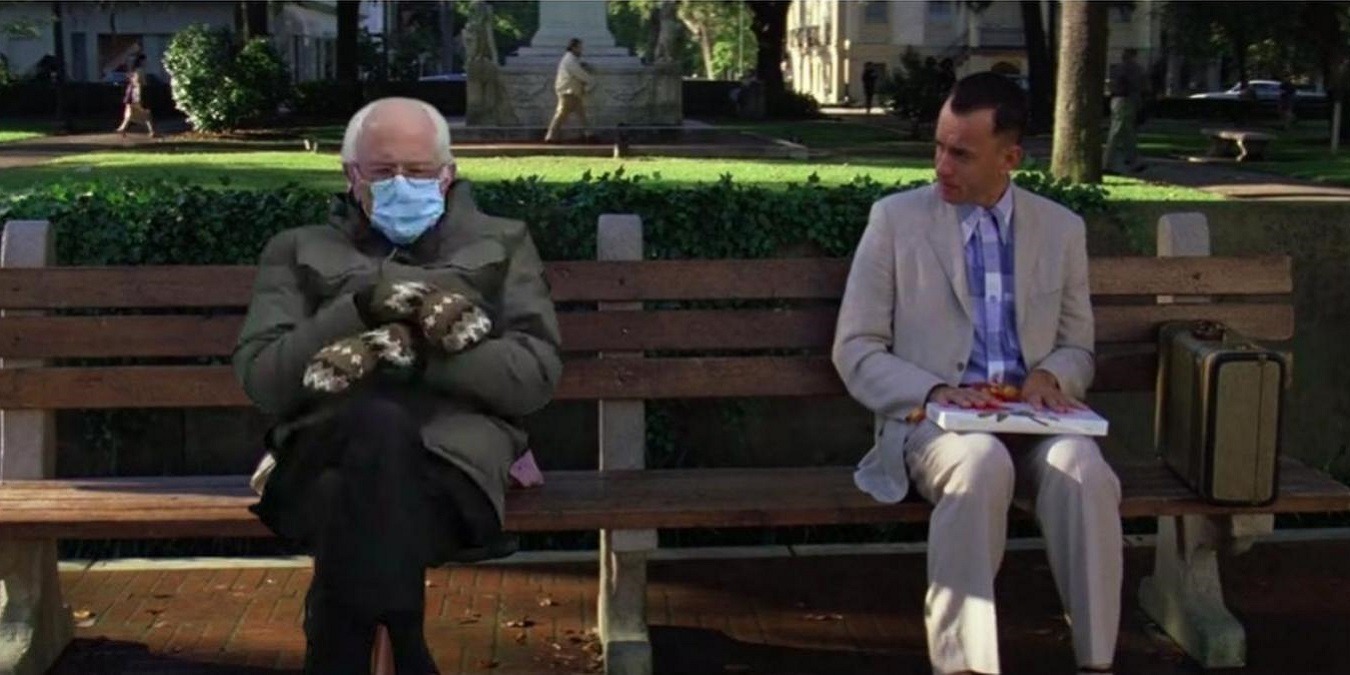 We were promised that 2021 would surely be better than 2020. Well, that didn't necessarily turn out to be the case, but at least the internet came to the rescue with the best memes of 2021. If something's going wrong or someone's done something incredibly stupid, what better way to deal with it than by creating or sharing memes? If you somehow missed out on these, now's the time to catch up on those that best capture the year just gone.
While you're here, check out some of the best Netflix original movies to satisfy everyone in the family.
1. Bernie Sanders Mittens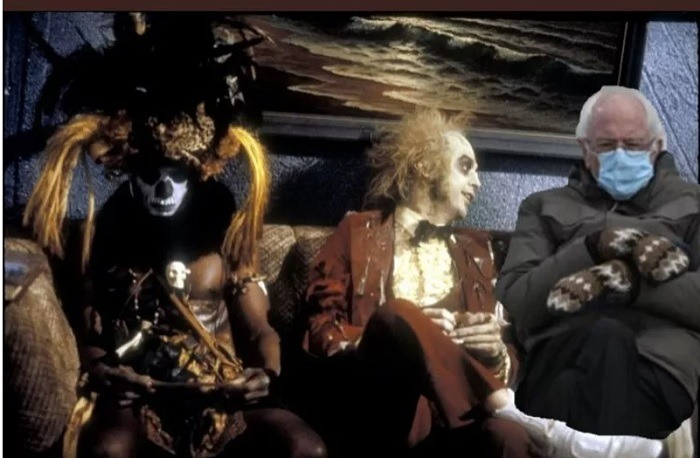 One of the best memes of 2021 started in January with Bernie Sanders sitting on a chair, wearing a mask, looking tired and annoyed, and of course, wearing those adorable mittens. I think the look on his face pretty much sums up how we were all feeling after the disaster that was 2020.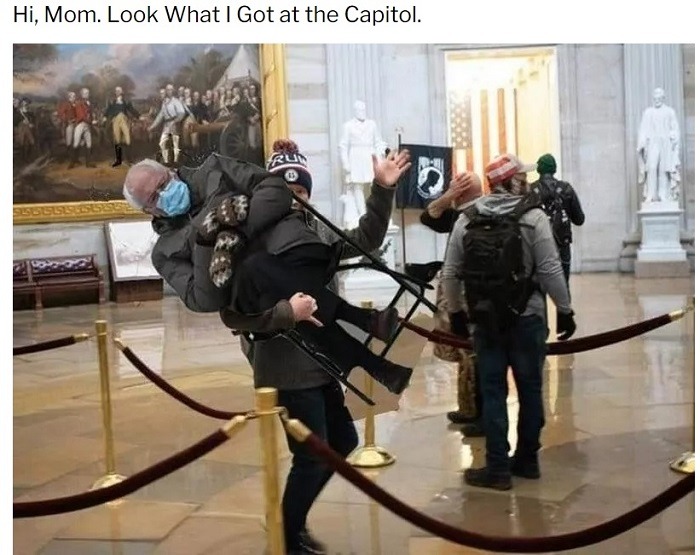 It was hard to escape this meme and showing Sanders with his mittens being taken from the Capitol also helped make light of the controversial Capitol riots.
2. Suez Canal Blocked by Evergreen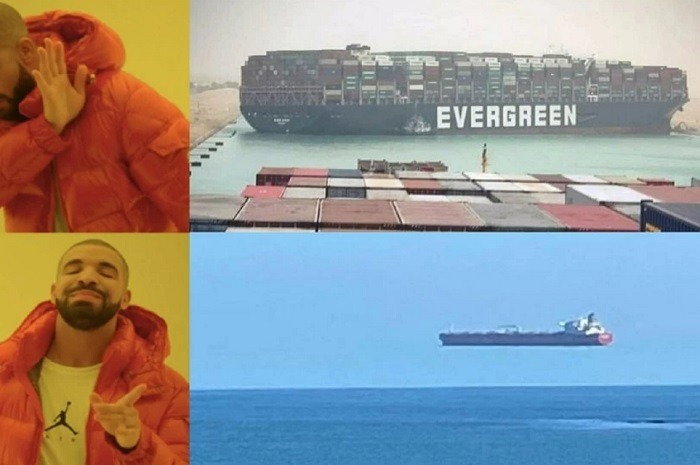 While the world feared an economic crisis when MV Ever Given (aka Evergreen) got stuck in the Suez Canal, others decided to just laugh about the ridiculous situation with memes. One of my favorites was mixing it with the iconic Drake meme.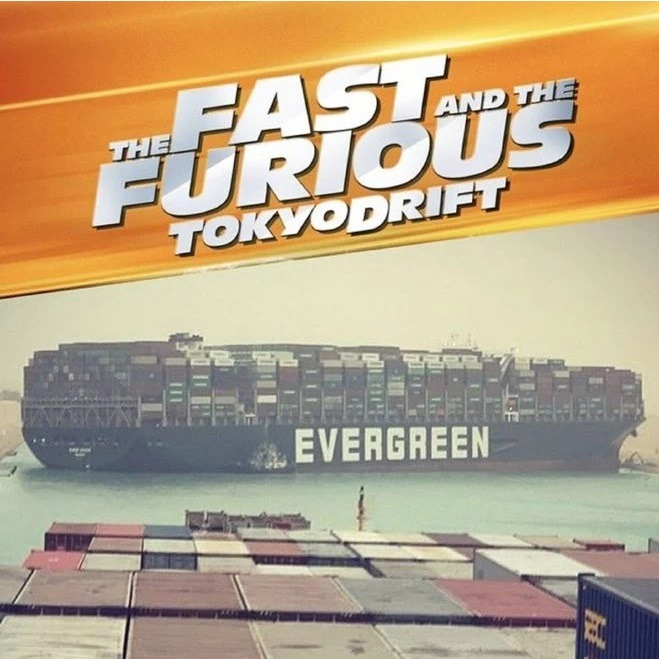 And, with the release of F9, you definitely needed a Fast and the Furious meme showing that cargo ships don't exactly drift well. Maybe Lucas Black's Sean Boswell could have done better than this ship's captain.
3. The Beatles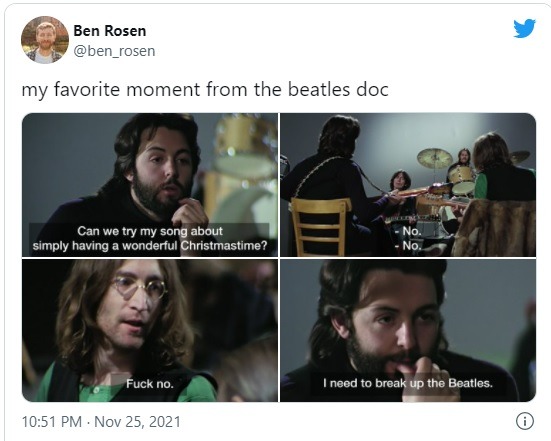 In the wake of the Thanksgiving release of The Beatles: Get Back, we were treated to a barrage of Beatles memes. My personal favorite, and one of the best memes in my opinion, was stopping the creation of that insanely annoying Wonderful Christmastime (I'm glad to know I'm the only person who hates that song).
And, if you ever ran across a J.G. Wentworth commercial, it's hard not to love this mix of The Beatles and the J.G. Wentworth jingle.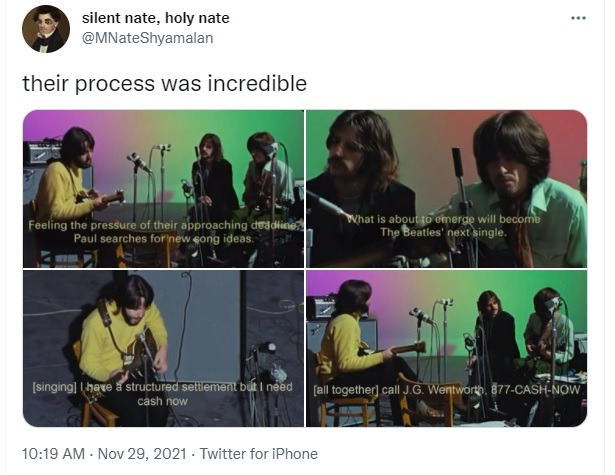 4. Oprah's Reaction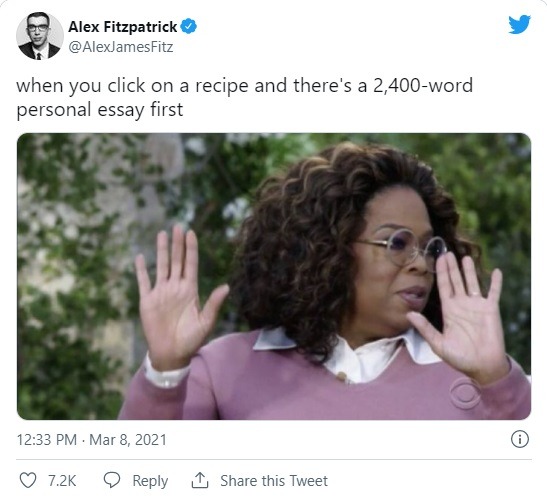 The Meghan Markle and Prince Harry interview with Oprah Winfrey made headlines throughout the year for all the shocking revelations. But, it might be more well known for giving us some of the best memes of 2021. Whether you watched the interview or not, it was hard not to see Oprah's reactions. I especially loved the one in response to insufferably overwritten recipe articles: no one cares about your life story, just give me the damn recipe.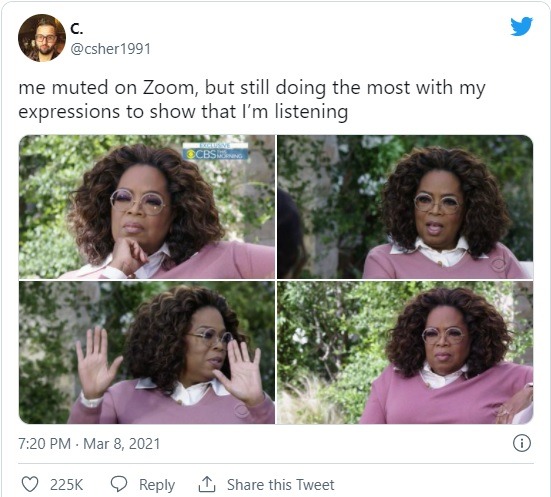 After two years of Zoom overload, mixing Oprah's interview reactions with pretending to care during Zoom calls perfectly sums up how we've all felt.
5. Agatha Harkness Winking in WandaVision
WandaVision was one of the more talked about shows of early 2021, but Kathryn Kahn ended up being the star as Agatha Harkness. It was her iconic wink that spawned numerous memes around lies, being sneaky, or hiding a secret.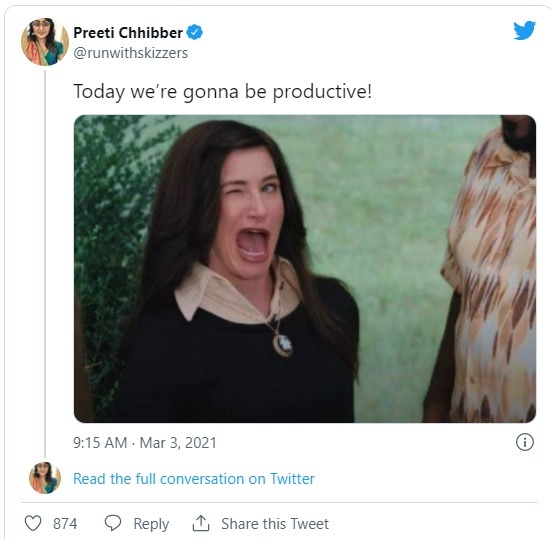 It's hard to pick just one or two memes out of the bunch, but this compilation video does a great job of giving you some of the best Agatha Harkness winking memes. Who knows? Maybe it'll inspire you to make your own?
6. Zoom Meetings
Anyone else sick of Zoom meetings? They're supposed to be productive and make remote work feel less lonely, but 99% of them could just be emails and then you wouldn't have to worry about fixing your hair or putting on a clean shirt. To deal with Zoom fatigue, the internet came together to laugh off the stress with endless memes.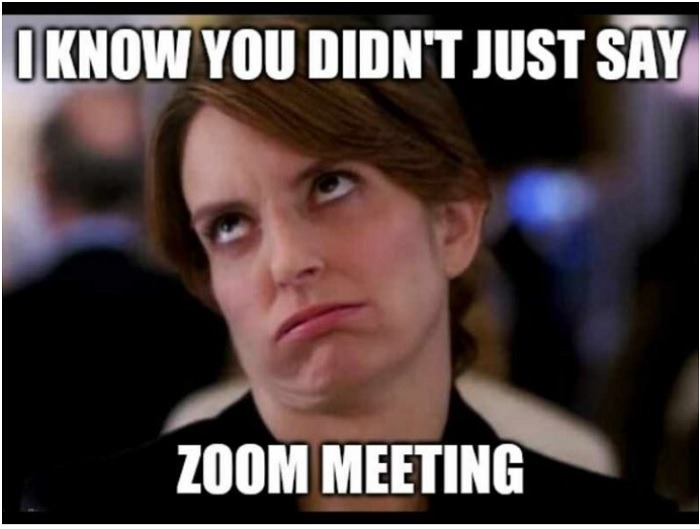 And at least something good came from the 90-Day Fiancé series.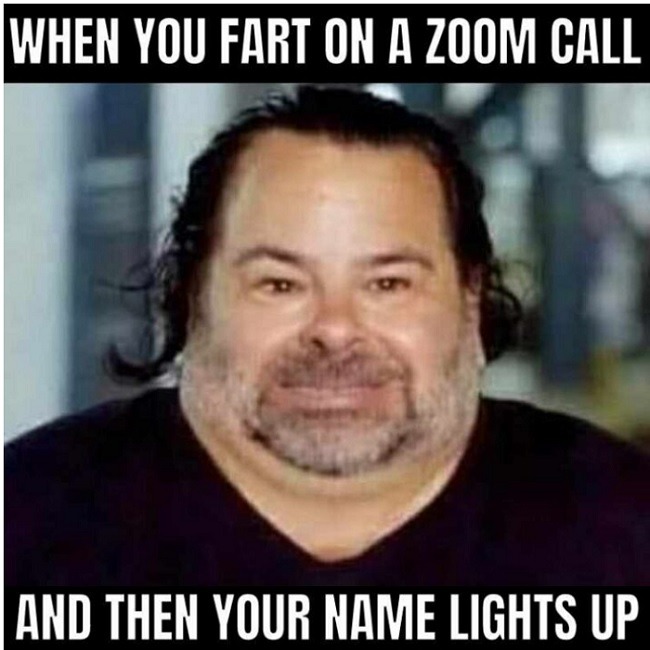 And, was it really a Zoom meeting if you wore pants? Nope. It's nice shirt and no pants all the way.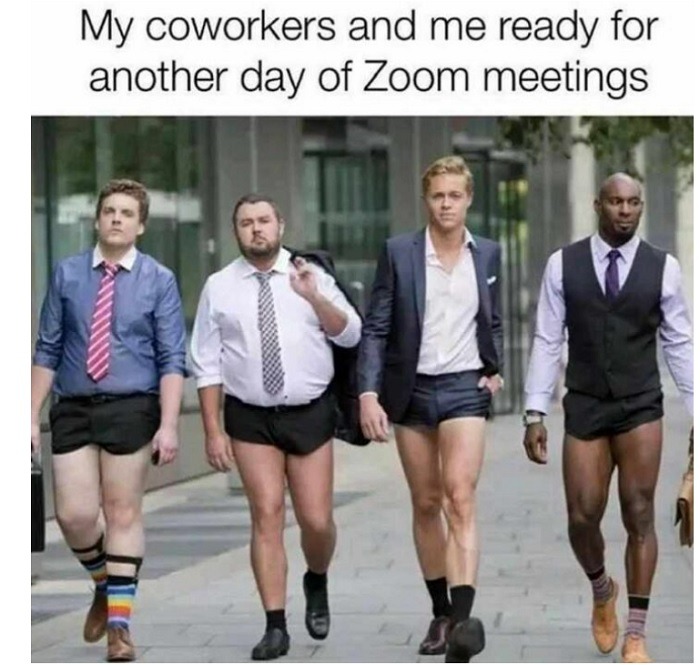 And this is just a sampling of the random Zoom memes that continue to entertain us as remote work goes from novelty to never-ending.
7. Anakin and Padmé
The Anakin and Padmé meme isn't new, but 2021 seemed like a great time for it to resurface. After all, we were all left questioning everything, such as whether this pandemic will ever be over, COVID numbers, vaccination rates, CDC guidelines, insurance, economy, and even more depressing things than those.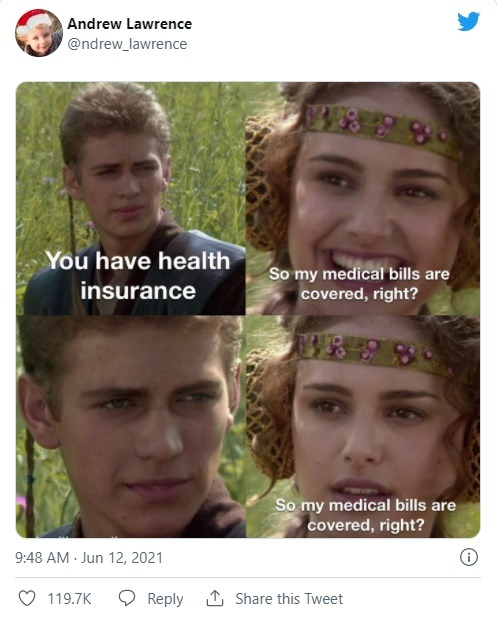 Of course, not all of these memes were quite as serious, such as this one about when you just want to make a tiny edit to a table in Microsoft Word.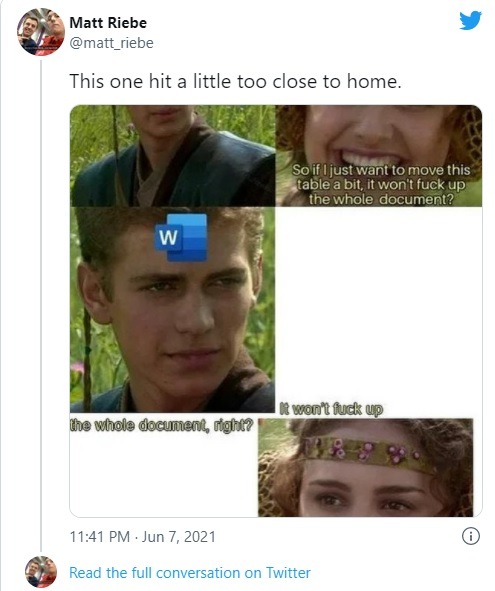 If you happened to be living under a rock and have no idea where these memes come from, check out the original scene.
If only politicians really did work in the best interests of the people, hey folks?
8. That Time Facebook, WhatsApp, and Instagram Went Down
Sadly, the world came to a halt when Facebook, WhatsApp, and Instagram went down back in October for around six hours. On the other hand, Twitter came out as the hero and the perfect place to share the best memes of 2021 about Facebook's embarrassing incident.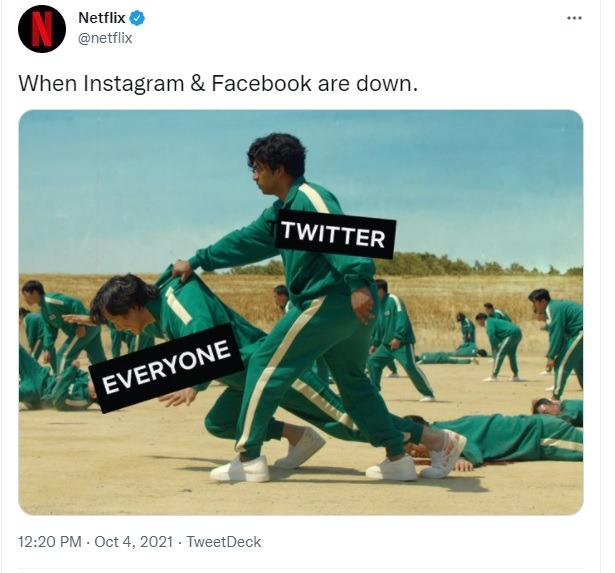 Netflix was brilliant mixing the vicious hit Korean series Squid Game with how Twitter helped keep the world (of social media) ticking as Facebook's three big services went quiet. Others joined in, using Squid Game to fully capture Twitter's superiority at this time.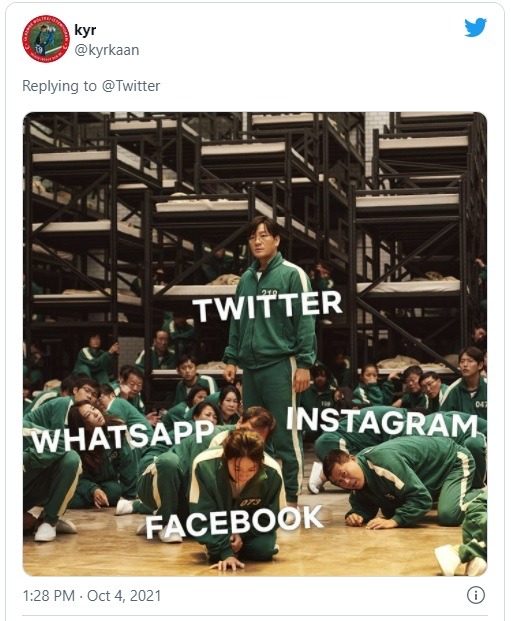 It's always nice to see other popular memes being used for the incident, such as Twitter totally not being responsible for the outage – wink.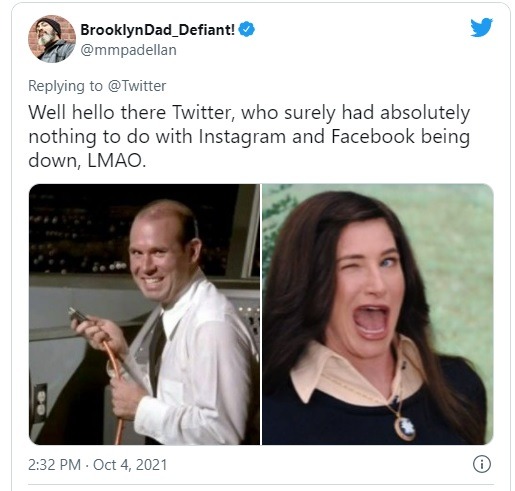 9. Two Guys on a Bus
This surprisingly deep meme is actually from a 2013 comic. It was created by Genildo Ronchi, a Brazilian illustrator, to show how you can see an situation from both the brighter side and sad side based on where you sit on a bus. He even uploaded the original to celebrate the sudden popularity.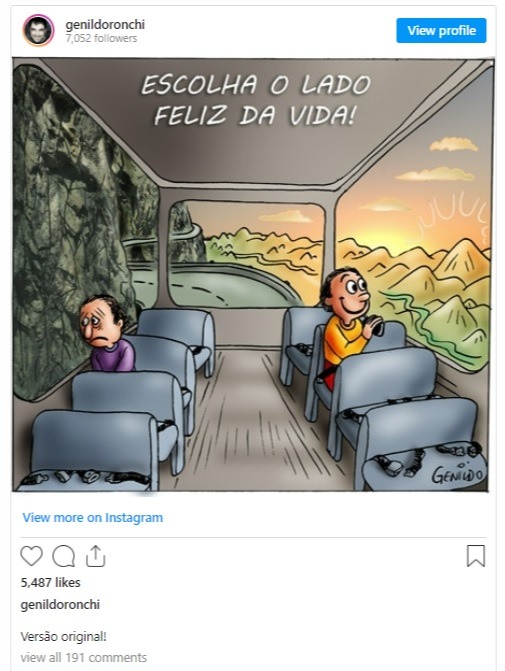 In light of a roller-coaster of a year, the US took this illustration and ran with it. For instance, this great meme that points out how caring about canon in well-known franchises can only lead to misery.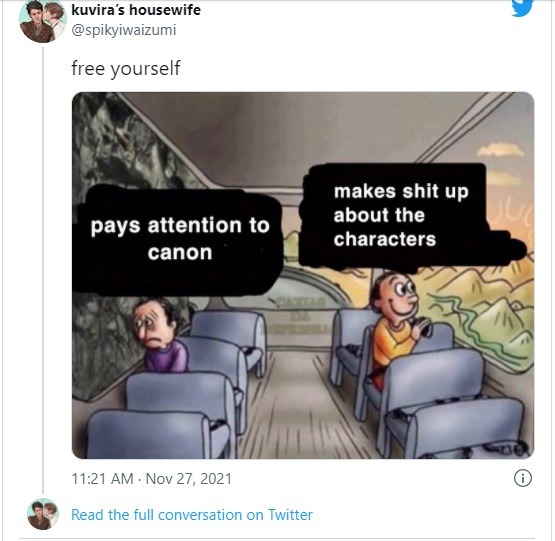 Of course, if the economy has you stressed out, this one might feel a little too relatable right now.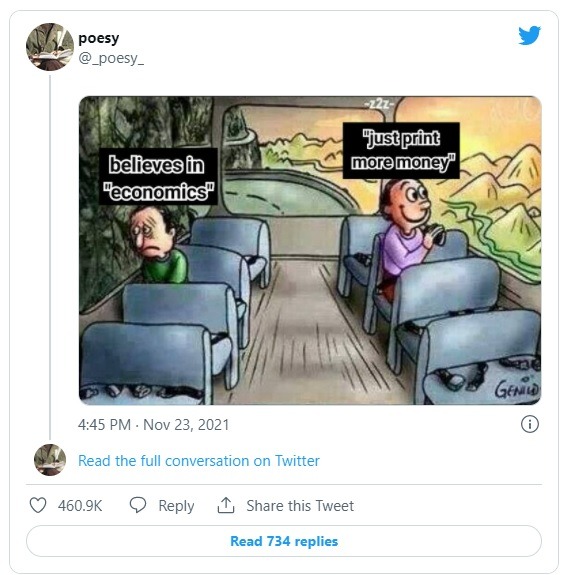 While this isn't an exhaustive list of the best memes of 2021, it's a good overview of what we've all had to deal with the past year. What are your favorites? Share them in the comments below.
And, if you loved the Squid Game memes, check out some of the best Netflix originals in December. Or, make a resolution to cut the cord and figure out if Netflix, Hulu, or Amazon Prime is the best replacement for cable.