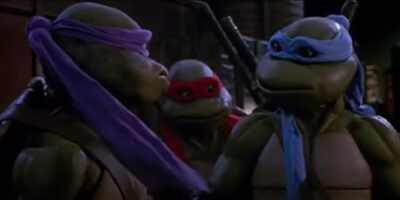 As we head into January, there are some exciting movies and shows that will hit Netflix this month. From well-known movies to 80s classics to new Netflix originals, there are plenty of things to choose from when you're searching for a new watching experience.
Big Fish
Release date: January 1
This Tim Burton fantasy adventure from 2003 is one of the director's best. Albert Finney was cast as the older Edward Bloom before Ewen McGreggor was cast as the younger Edward Bloom. One of the main reasons for McGreggor getting the role was that he looked like a younger version of Finney.
The story is a fun mystery and fantasy. It revolves around an old man who is dying, and his son trying to figure out what stories he told him about his life were real, and which were fiction. It makes for some fantastical flashback scenes and is a joy to watch.
Gremlins
Release date: January 1
Just because we're past Christmas doesn't mean that you can't enjoy this 80s classic. Even though Gremlins was set at Christmastime, it was actually released in June of 1984 to go up against Indiana Jones and the Temple of Doom and Ghostbusters that summer.
This cult classic revolves around a man who buys his son a new pet called a mogwai, which he names Gizmo. There are three rules: Don't expose him to light, don't get him wet, and don't feed him after midnight. Unfortunately, the teenager does all of these things, and it produces a bunch of evil mogwai who begin to terrorize the city. Originally, the filmmakers were going to have Gizmo turn evil, but they decided it was important to keep one who audiences could identify with, so he remains cute and cuddly for the entire film.
Interview with the Vampire
Release date: January 1
Interview with the Vampire is one of the best vampire movies out there, so it is exciting to see it on Netflix. It is based on Anne Rice's book of the same name. Unfortunately, she recently died, but watching this is another way to honor her legacy. She was actually super happy with the film, which isn't always the case with the writer and the film adaptation.
The plot revolves around two vampires, played by Brad Pitt and Tom Cruise, who become companions throughout the centuries that they live. Cruise's character even turns a small girl into a vampire to entice Pitt's to stay when he thinks about leaving. The coolest thing about this film is that you have three different interpretations of vampires: one who loves the bloodlust, one who resists, and one who is stuck in the body of a child, but her mind still evolves to that of an adult.
Runaway Bride
Release date: January 1
In a reunion pairing of Julia Roberts and Richard Gere, you have this romantic comedy, which came out nine years after Pretty Woman. It took ten years to develop this movie, so they were not the originally intended couple. There were nine different actors attached to the project at different times, but given how long it took to get this one done, they ended up being the perfect match here also.
The story centers around Maggie Carpenter, who has run away from her own wedding on three separate occasions. She is gearing up for a fourth attempt when she gains the attention of a reporter. Their banter soon leads to deeper feelings, but will she be able to go through with it this time around?
Teenage Mutant Ninja Turtles Movie Collection
Release date: January 1
Four of the Teenage Mutant Ninja Turtles movies are heading to Netflix. These include Teenage Mutant Ninja Turtles: The Movie (1990), Teenage Mutant Ninja Turtles II: The Secret of the Ooze (1991), Teenage Mutant Ninja Turtles III (1993), and even TMNT from 2007.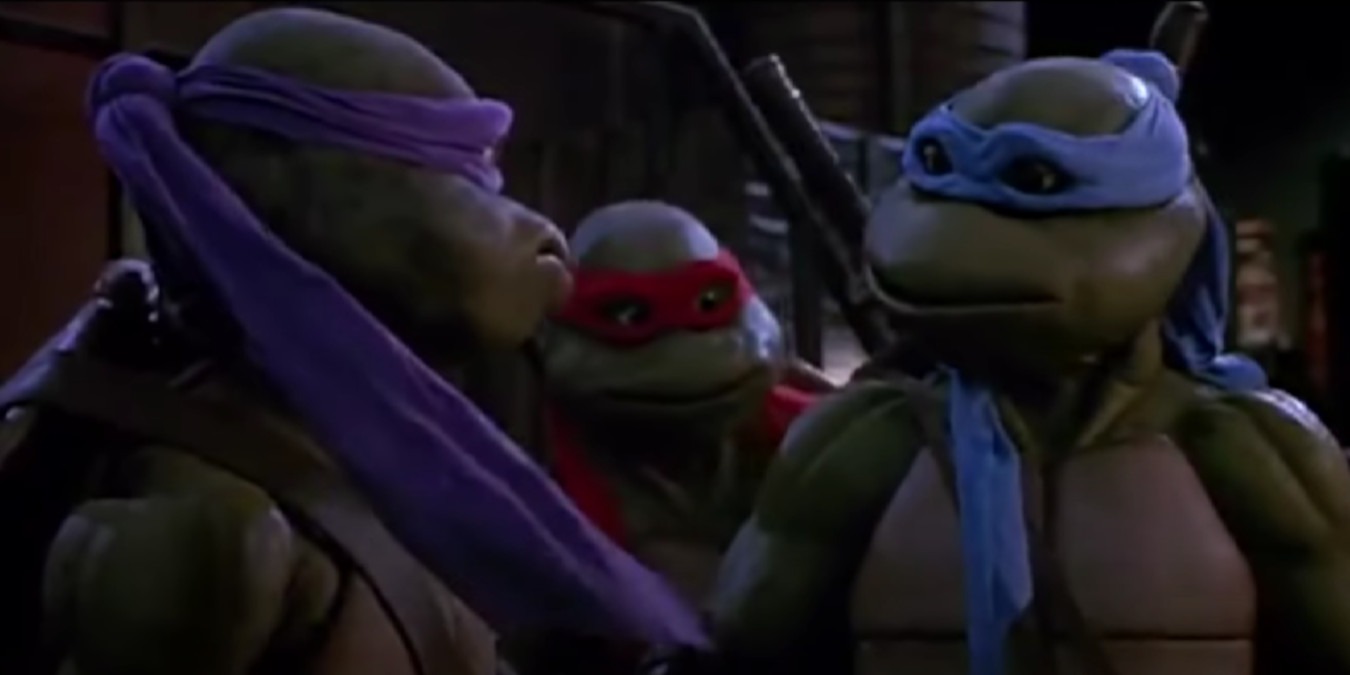 This collection of films from the early 90s is sure to give you some fun flashback thrills as we watch the adolescent ninja turtles fighting Splinter and his Foot Clan in various ways. The costumes are definitely the best in the first film, but the sequels are fun to watch as well. Try introducing these classics to your kids!
Netflix Original Brazen
Release date: January 13
This Netflix Original is based on a 1988 novel written by Nora Roberts. This film is an interesting-looking crime/mystery movie that features Alyssa Milano in the starring role.
Milano stars as a crime expert and mystery writer who is thrown into her own mystery when she unexpectedly hears from her estranged sister. She hurries home to Washington D.C., but her sister is murdered, and she finds herself trying to figure out what happened, despite the advice of the real detective assigned to the case. She finds that the murder hits a bit too close to the plot of her novels.
Netflix Original show Archive 81
Release date: January 14
This Netflix Original is based on the horror podcast of the same name. The trend of turning podcasts into TV shows is an intriguing new phenomenon. The podcast is currently in its third season and releases new episodes every other Wednesday.
The plot revolves around Dan Turner, who takes on a job where his responsibilities include restoring damaged videotapes. While doing this, he is pulled into a documentary by Melody, who was investigating a cult at the time and met a terrible end. He begins to think that he can somehow save her in the past.
Netflix Original The Royal Treatment
Release date: January 20
Even though the concept of an arranged marriage and a girl who suddenly finds herself in love with a prince has been done, this one looks to have an additional charm as it combines both of those ideas. This film looks to be an entertaining romance with a royal twist.
It follows hairstylist Izzy, as she is hired to do the hair for the royal wedding. When she meets Prince Thomas, they are taken with each other, especially since he is the victim of an arranged marriage. It is one of those movies where love will conquer duty as they can't help but fall in love.
Netflix Original show: The Woman In The House Across The Street From The Girl In The Window (Season 1)
Release date: January 28
Despite the fact that this title is kind of a trainwreck, this show does look suspenseful and kind of fascinating. The thing that struck me most about the trailer is that it has some Rear Window vibes.
It stars Kristen Bell as the woman who is watching out the window when she witnesses a murder across the street. The problem is that no one believes her. This premise is much like the problem James Stewart's character encounters in Rear Window, where he is convinced that something happened to his neighbor, but people don't believe him. I'm interested to see where this one goes.
If the movies and shows in this article interest you, check out our pieces on horror podcasts and Hitchcock films.