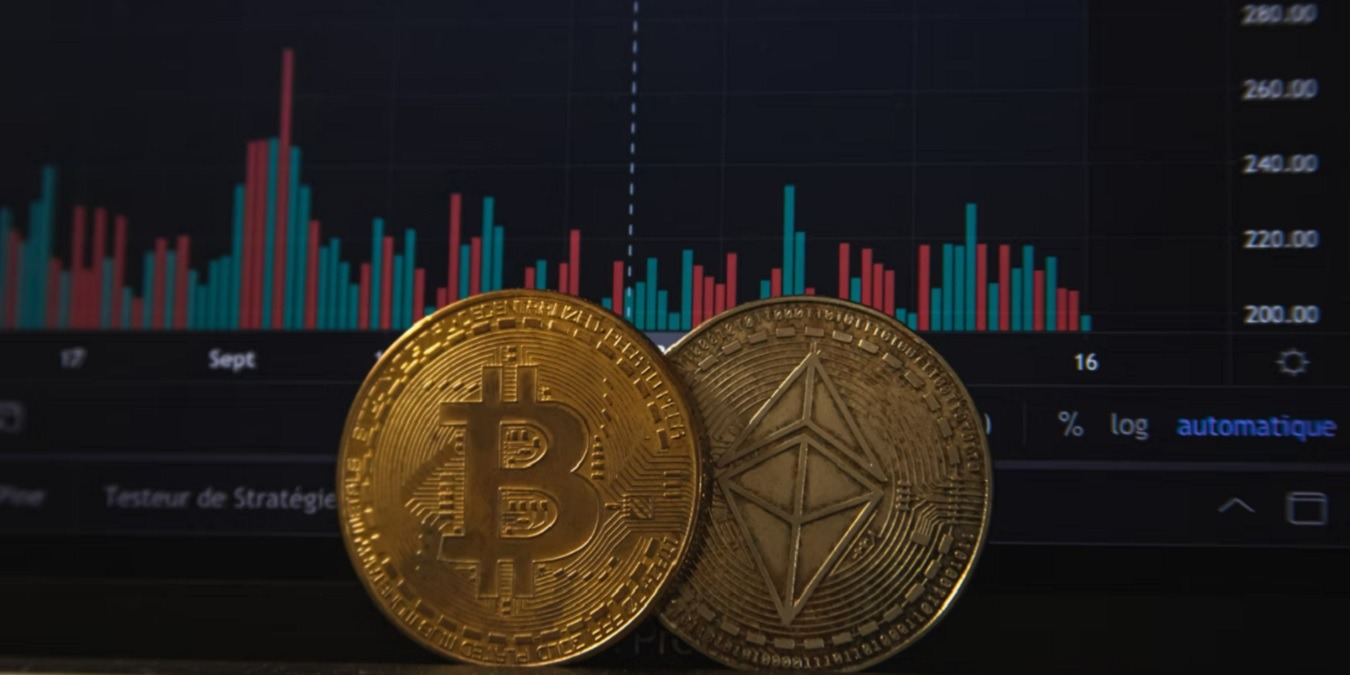 Whether you're a complete beginner or absolute expert, you need some place to keep track of crypto news, get advice, and explore the latest trends. Crypto subreddits and YouTube channels are the place for that! You can start with YouTube videos, then jump into in-depth discussions on Reddit.
Whether you're an Eth-head, curious about BitCoin or have heard that 'Polkadot will be the foundation of Web 3.0,' you'll find your place on these channels and subreddits.
If social media isn't really your thing, Reddit and YouTube aren't the only places to keep up with crypto. Try these cryptocurrency websites instead.
r/Bitcoin
As one of the most popular crypto subreddits, r/Bitcoin is mainly focused on Bitcoin, but you'll find more general crypto discussions as well, especially surrounding market trends. There are currently four million members, so if you post something, you'll likely get answers or reactions pretty quickly.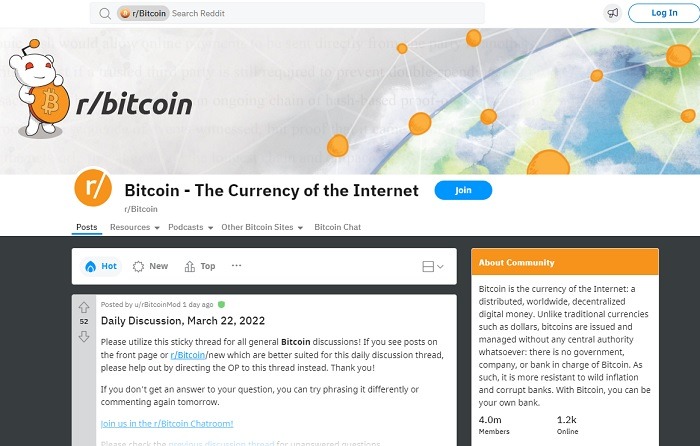 What's fun about this community is it doesn't take itself too seriously. Sure, there's plenty of news and market discussion, but there are also memes and fun videos, such as this Matrix meme. You'll also get a heads up about new crypto ATMs.
If you're new to Bitcoin or just want to learn more, check out the resources section with blogs, courses, guides, and more.
BitBoy Crypto
If you want a crypto channel that feels a bit like watching ESPN's Sports Center, then BitBoy Crypto is the way to go. Ben Armstrong guides you through crypto news, the latest projects, trading advice, and more. While Armstrong's not a financial expert, he not only talks the talk, but walks the walk. He even talks about getting scammed on his favorite altcoin years ago.
Much of the content is streamed live first, so you can ask questions, comment, and interact live with Armstrong and any guests he has for the episode. Sometimes, there are multiple episodes a day, so it's a highly active channel.
It's a good place to learn about trends, but Armstrong warns that you should always do your own research versus just listening to his opinions, such as his recent advice on Ethereum values.
r/Crypto_General
If you want a more tight-knit community, try out r/Crypto_General. With just under 70,000 members, it's much smaller than r/Bitcoin, but the conversations are often better as a result. It's still an extremely active community, discussing anything and everything related to crypto.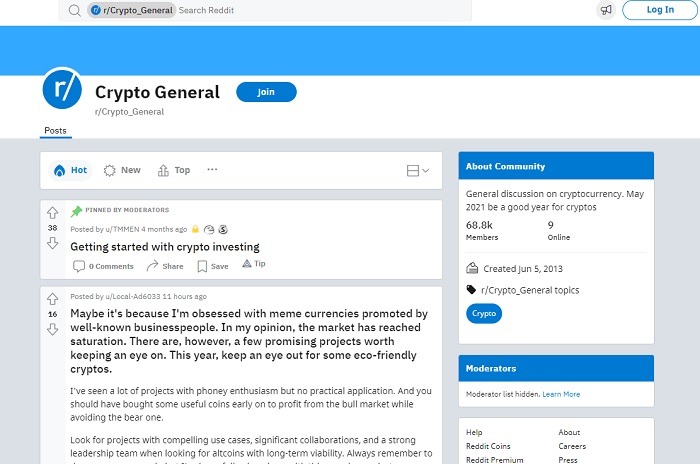 You'll find a lot of topics on upcoming crypto projects, economic discussions, and how crypto is changing the financial landscape. There isn't always much investment advice, though. One interesting topic at the time of writing was about more eco-friendly crypto since crypto mining uses insane amounts of energy.
Altcoin Daily
Altcoin Daily is one of the best crypto YouTube channels for daily opinions, news, and analysis. Brothers Aaron and Austin Arnold aren't financial advisors, but know how to explain cryptocurrency and help viewers make more informed decisions. Most videos are around 10 minutes, making them easy to fit into your day.
You'll find quite a bit of news on metaverse crypto projects, like Everdome. An even more recent discussion dives into The Big Time as a possible alternative to Decentraland.
There are also useful guides around the best times to buy cryptocurrency, which is ideal for beginners and experts looking to better understand the highly volatile market at the moment. If you're into altcoin and bitcoin, this channel is a must-watch.
r/CryptoMarkets
Deep dive into market analysis and news with r/CryptoMarkets. It's one of the best and most popular crypto subreddits for discussing everything related to trading. Most currencies are covered. Get details on inflation, trends, long-term range potential, and the latest news affecting cryptocurrency.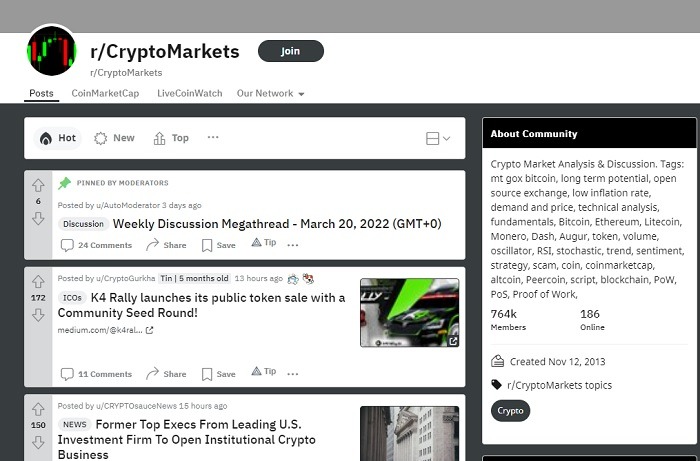 The community links to useful videos, such as this explainer post on why crypto jumped on a certain day. The large community of over 750,000 members posts new topics throughout the day, so there's always something new to discuss.
Coin Bureau
Entertainment meets crypto on Coin Bureau's YouTube channel. While you'll get the facts, Guy makes learning about the latest trends, news, and guidance actually enjoyable. While he covers the news quite well, his advice episodes, such as this one on the worst crypto advice, helps you not only learn more about crypto, but become a more profitable trader.
Most videos are around 20 minutes, giving you a great overview of the day's biggest topics, including top questions facing crypto traders. He also goes into questionable trends and whether they're worth investing in, such as fractional NFTs.
If you don't have time to watch YouTube, don't worry. You can also catch up with everything crypto through any of Coin Bureau's social pages or podcast.
r/CryptoCurrency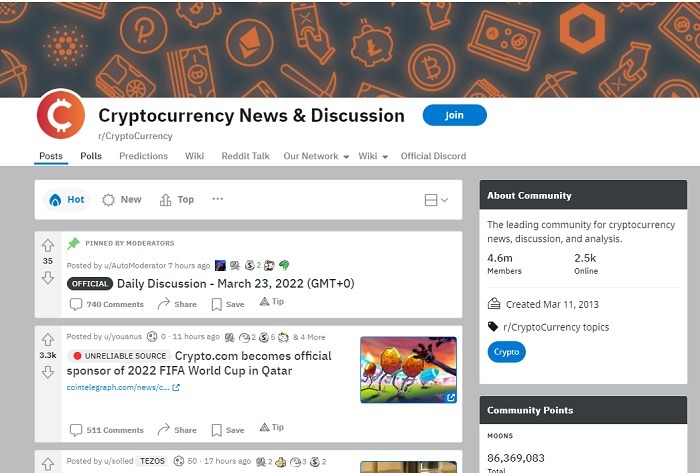 Outpacing even r/Bitcoin, the largest crypto community on Reddit is r/CryptoCurrency. Boasting 4.6 million members, it's a hub of discussion on all the latest cryptocurrency news. There are also opinion posts, such as this one about Satoshi Nakamoto remaining anonymous. You'll also find in-depth discussions about what to buy and why, such as this discussion about buying APEcoin.
All types of crypto are welcome here. You might notice some cross-posting between r/Bitcoin and r/CryptoCurrency, but you'll enjoy far more lengthy discussions overall. You can also join the subreddit's Discord for even more discussions.
Head spinning from way too much crypto info? Take a break with these relaxing games. Or, sit back and listen to some fiction and story podcasts for a while. You could even check out some of the latest Marvel movies.