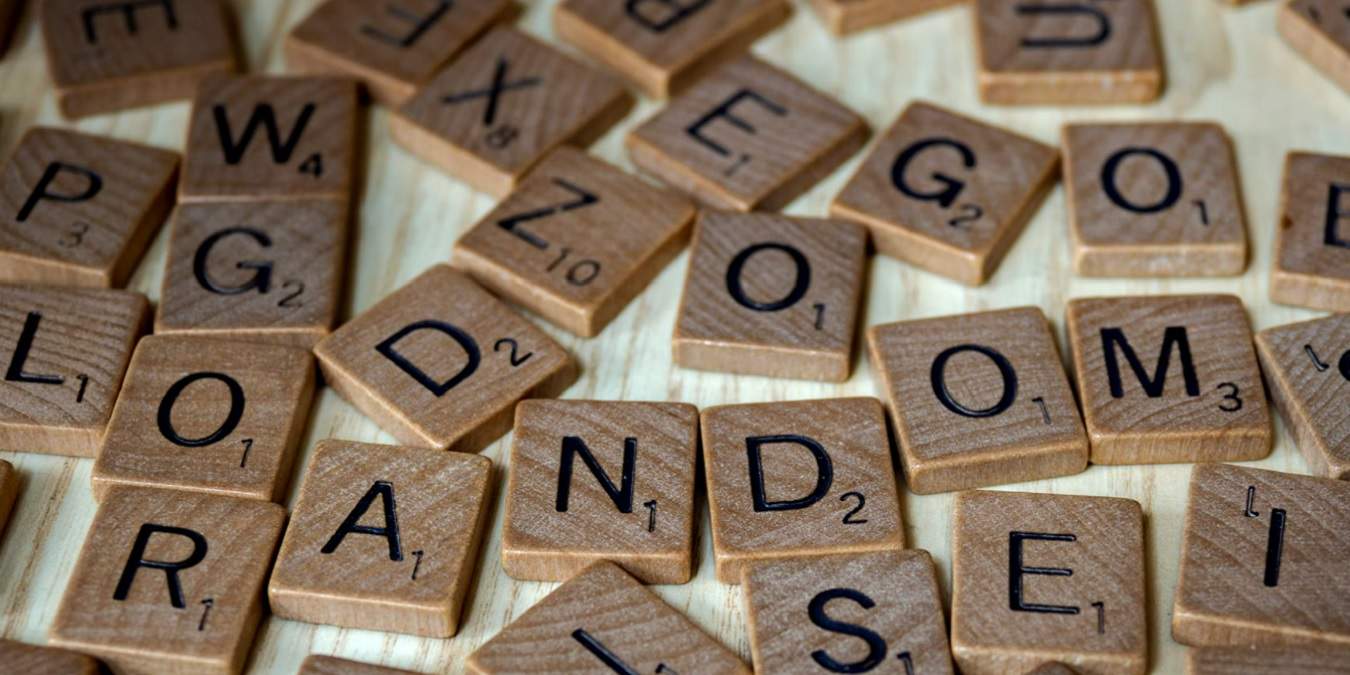 Whether you're looking to bolster your vocabulary to impress your friends or just annihilate your buddies the next time you play Scrabble, the best online world games will facilitate both. All of the following games are free to play online without having to download any apps. This makes them perfect to play on any device at any time.
If you're brain's tired of word games, check out some of these cloud gaming platforms for a larger variety of games you can play via your browser or mobile devices.
1. Wordle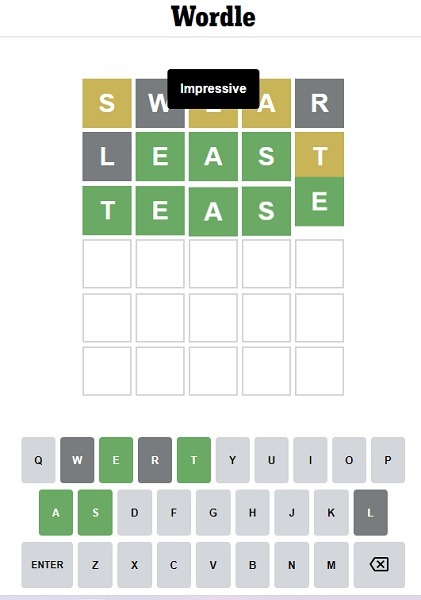 Try guessing the daily word in the viral word game Wordle. It was so popular that the free game was purchased by The New York Times (it's still free, though). The premise is simple: you have six guesses to figure out the day's five-letter word using colored clues. It sounds easy, but it's far from it. There are even YouTube videos dedicated to developing the right strategy.
You only get one chance per day so think carefully and watch as your mastery of five-letter words gets better every day. Many players swear by starting with the same word daily, but you should develop your own strategy.
2. Words With Friends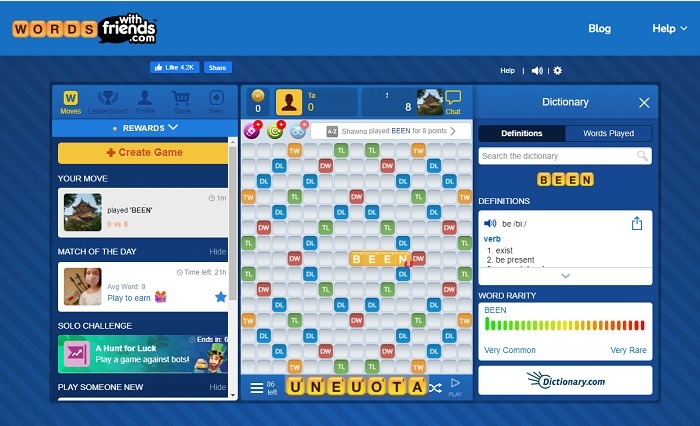 Words With Friends is a popular Android and iOS app, but you can also play online for free – just enter your email address and set up an account on the website or via Facebook, then you're free to play with Facebook friends or get randomly matched up with other players. There are currently 1.7 million players on Facebook, so there's plenty of competition.
3. Google Feud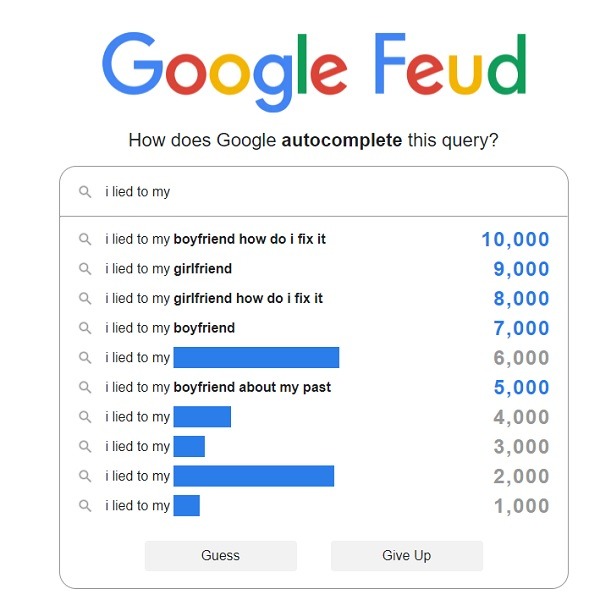 Think you know the most popular autocomplete searches are on Google? Try Google Feud. As one of the best word games, it's your job to figure out the top 10 autocomplete words or phrases for a given search term. For example, my first puzzle was "I lied to my… " You'll need to enter words or phrases to complete it. Correct guesses unlock the blanks below the search box.
You'll need to get more and more creative, especially as you try to unlock some of the less common words. Plus, you'll need to make sure you spell things correctly (assuming the thousands of other people who search for the term spell it correctly!), which could technically help boost your vocabulary.
4. Wordmeister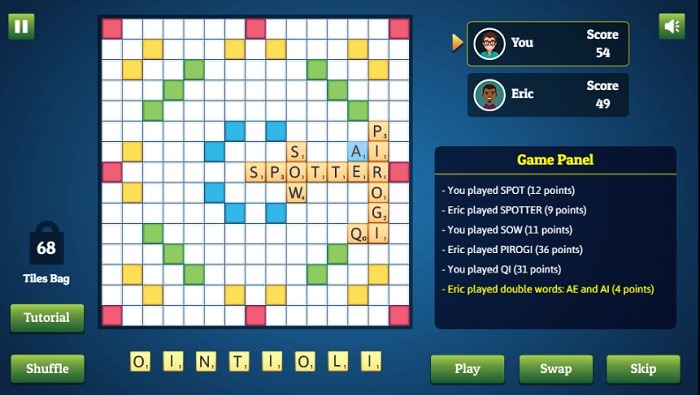 Wordmeister is essentially Scrabble. It follows the same rules of playing letter tiles to create words on a crossword board. You play against AI characters, so it's one of the best word games for improving your skills without having to play against friends or a random person online. Think of it as a fun, no-pressure way to play Scrabble.
This version is completely free, though you may see ads occasionally. If you're new to games like this, go through the tutorial to get a feel for how to play.
5. Skribbl.io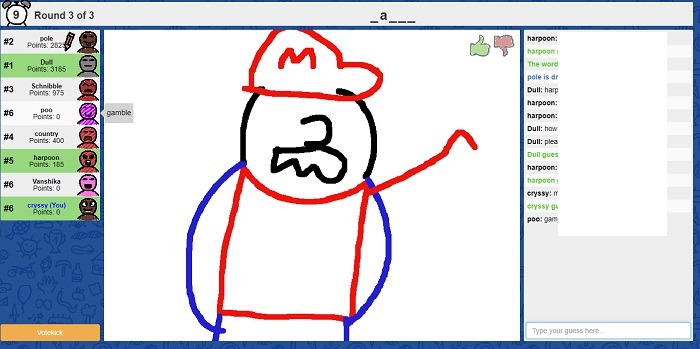 Pictionary is a classic word game using hand drawn pictures to help teams guess the correct word. Skribbl.io brings the fun online for free. Jump into a live game at any time, which also includes live chat. Each player gets a turn at drawing the secret word, while the other players try to guess. The winner is the one with the most points at the end of several rounds.
The only downside is the chat isn't really moderated, so there's no telling what might be said during your game. I removed most of the chat from the image as a chat between two random players got – shall we say – a little heated!
6. Wheel of Fortune Toss Up Challenge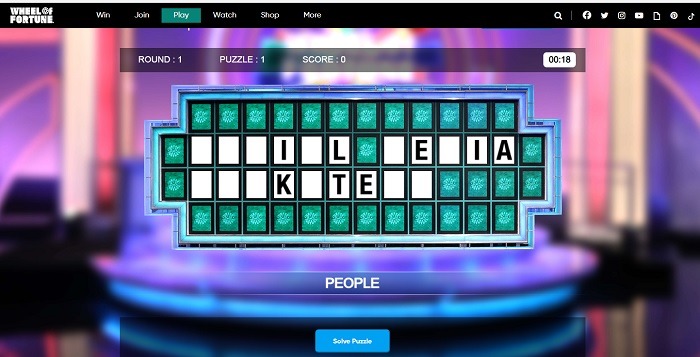 If you love watching Wheel of Fortune, why not play online with the Wheel of Fortune Toss Up Challenge? This is an official game sponsored by T-Mobile. Just like on TV, you'll get three puzzles in a row with letters being slowly added. Jump in and guess at any time. After three rounds, there's a final bonus puzzle. Sure, it's not quite as exciting as spinning the wheel and hoping you don't land on a 'Bankrupt', but it's still a fun way to boost your vocabulary and word recognition skills.
7. Los Angeles Times Mini Crossword
If the New York Times crossword puzzle is too daunting, try the Los Angeles Times Mini Crossword instead. It's one of the best word games for crossword lovers when you don't always have a lot of time to devote. There's a new free mini crossword puzzle every day and you can even play past puzzles.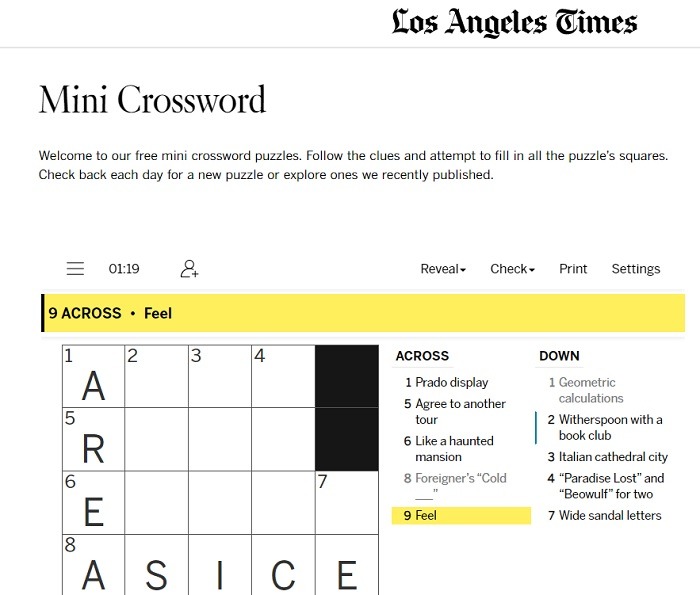 Instead of numerous clues and long words, you're dealing with around 10 clues and words of approximately 3-5 letters. It's an easier version, but still challenging. Plus, you'll definitely learn some new words along the way.
8. Wander Words
Wander Words feels like a mix of Boggle and word jumble puzzles. The twist is each puzzle has a theme and you'll use every single letter in the solution. Drag a line to connect all the letters horizontally and vertically. It's harder than it sounds, especially when you have a large square or rectangle of letters that all have to connect.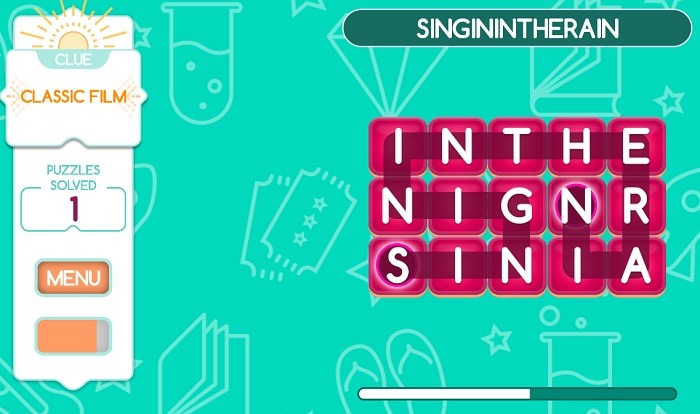 This is brought to you by MSN Games. Below Wander Words, you'll find a list of other word games that you might enjoy.
More Word Games
It's impossible to list all the best word games online in one place. If you're looking for more games to quickly play online, check out the free online word games from The Washington Post and Arkadium. They have some overlap, but you'll always find a fun and challenging word game to play between the two of them.
Another great way to improve your vocabulary is by playing text-based adventure games. You can also try out online writing games.
Image: Brett Jordan via Unsplash