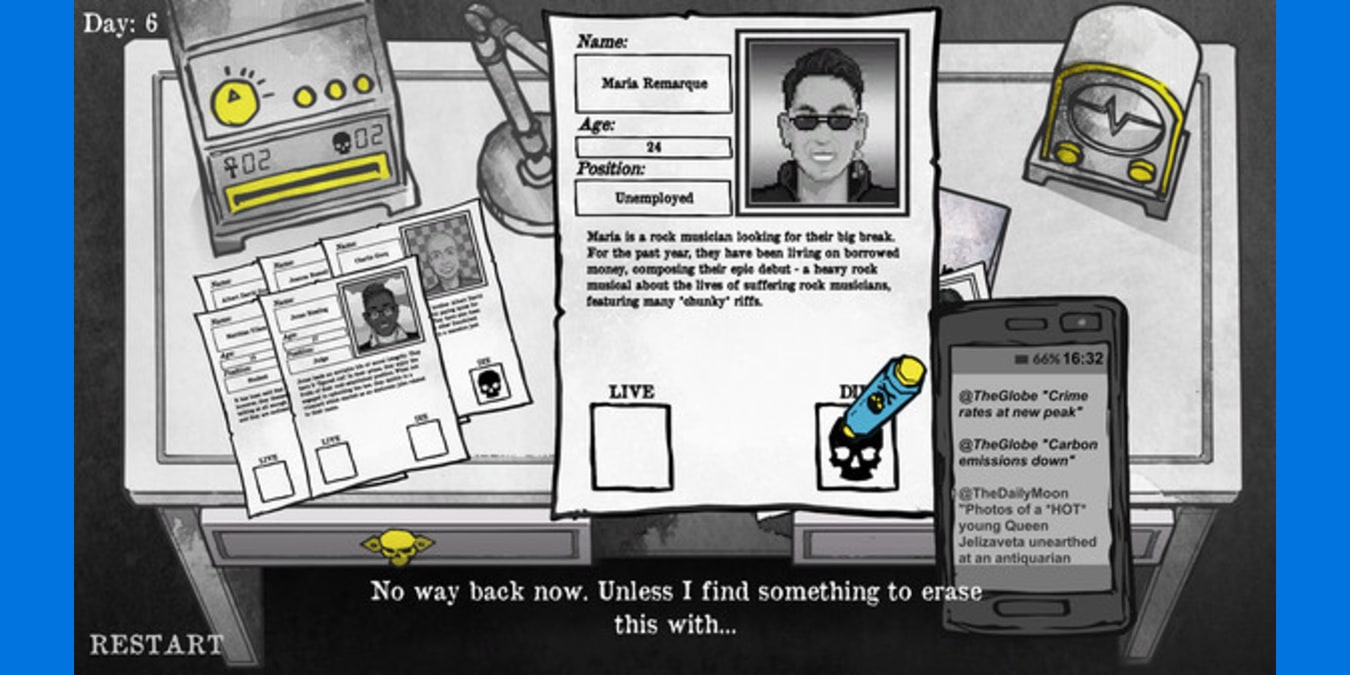 Text-based games are one of the oldest forms of RPG we have today and still one of the most engaging ways to get our imaginations flourishing. Many of them would go on to evolve into to the ever-popular 'Point-and Click' games that are still thriving. However, that didn't send text-based games to the dustbin of game history. In fact, developers continue to make text-based games today, helping the genre explore its full potential. It's a genre where choices genuinely matter and your imagination is the driving force.
Read on for the best text-based games currently out there.
1. Death and Taxes
We start our list with one of the more visual entries in the text-based gaming world. Death and Taxes puts you in a position of administrative responsibility. With your role in the company as 'Grim Reaper number 101', you have been tasked with picking which humans live and die. But the consequences of your actions go far beyond trying to retain your job.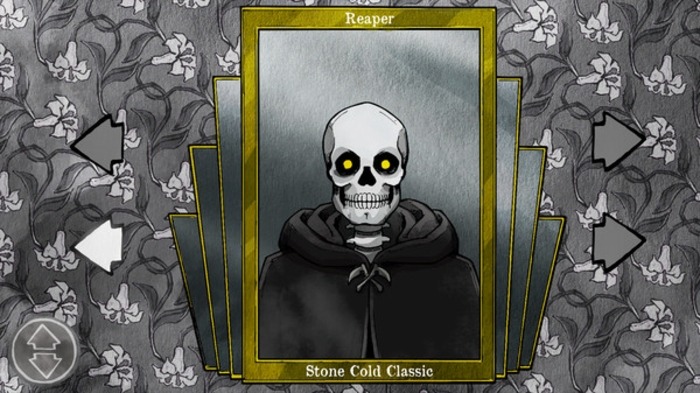 Working your way up the corporate ladder, along with decorating your desk and foiling plots to destroy the world, this short game offers humor and introspection. While you will be doing a lot of reading, there is also some voice acting and the contrast of greyscale with vibrant color in the visuals is hugely appealing. Knowing that your choices really matter keeps you focused and involved.
2. Bitburner
Platforms: PC
It doesn't get more text-based than Bitburner, a JavaScript-based RPG programming game. It's as simple as that (if coding and automating scripts could be called simple). This Cyberpunk entry follows a dystopian storyline that has you actually learning real-life skills whilst hacking and solving puzzles. There is also a growing community playing the game to really make you feel involved; with factions, corporations, gangs and more.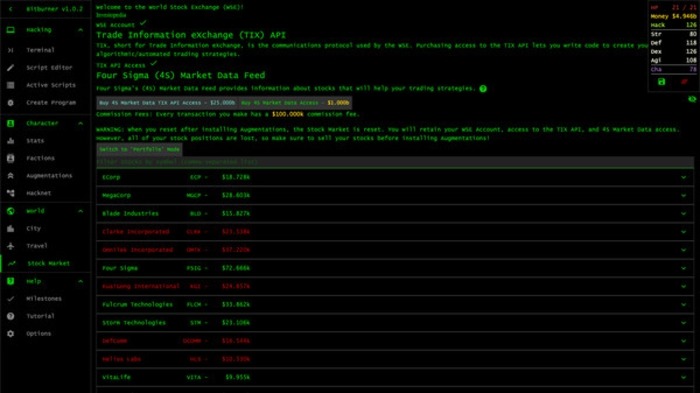 Reviewers have stated that they've gotten more out of this than from spending thousands of dollars on programming courses and years at university.
There are endless gameplay possibilities, as you create the narrative of your own path, but the goal most people aim for is to hack and gain money by creating scripts and earning while away from your idling computer.
This game won't be for everyone but don't let your lack of knowledge or interest stop you from trying it out; it really is a fun and actually quite productive way to spend your time.
3. Your Chronicle
Platforms: PC
"Let's begin your own story" is Samurai Games' introductory statement for this 2021 text-based RPG. Setting off from your village on a quest to save your mother, you decide how to build up your character and gain the items and experience needed to complete your adventure.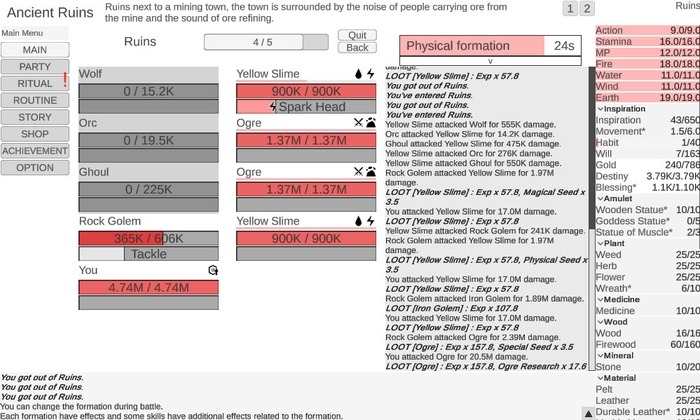 The mechanics are surprisingly deep. The screen is filled with interactive options that encourage you to create routines by keeping healthy, battling, crafting, partying and summoning (and strengthening) monsters. Without a picture in sight 'Your Chronicle' really allows you to use your imagination.
'Grinding' and 'idling' are essential for progression and there is a lot of waiting, but that adds to the realism of this unique, understated, fantasy RPG.
4. Increlution
Platforms: PC
Increlution is another idler with a bigger focus on time management. This minimalist survival game is about planning and strategizing in order to stay alive as long as possible. Throughout your, probably short, life you construct, explore and complete jobs in order to build up your character and progress in the story. Each time you die you spawn again with the next generation; a stronger, more experienced member of your bloodline that has innately learnt from the mistakes of their predecessors.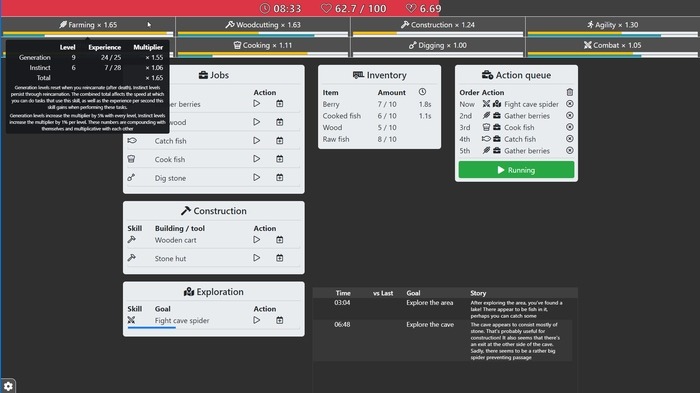 The game follows an immersive storyline and you can currently expect to complete it with around 90 hours of gameplay. This is much less script-based than other text-based games and the narrative takes place in a short descriptive passage in the corner of the screen. Because the game involves planning and foresight, it really starts to feel like a part of your life as you continue to develop, even when you're not playing.
5. Eric the Unready
Platforms: PC
By far the earliest, and funniest, game on our list, 1993's Eric the Unready introduces us to Eric; a knight whose accident-prone nature brings him both fortune and infamy. After establishing his reputation by impaling his jousting instructor during practice, Eric sets off on a quest full of dragons, wizards, unicorns and dreaded Attack Turtles.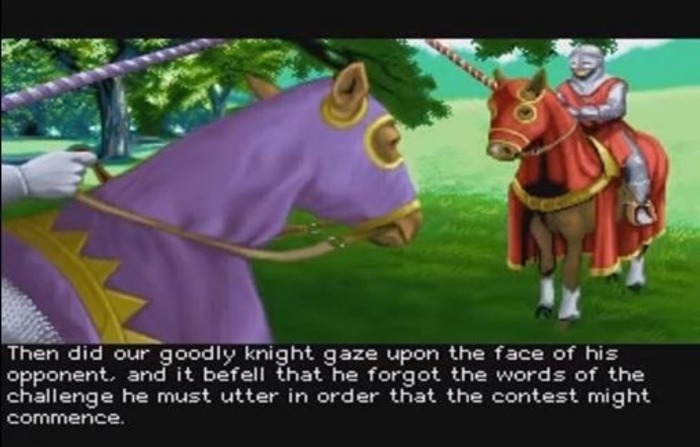 Wholly 'Holy Grail'-esque, this wonderfully illustrated medieval story would do Monty Python proud. Written in a hilariously mock-medieval fashion, every line of text is creatively scripted with impressive attention to detail.
Using the more traditional typing style of gameplay, the screen presents you with multiple commands and preset dialogue options that give a lot of variety on how to play the game. Its retro charm has aged well and everything about this hilarious, medieval yarn is a joy to play.
6. The Life and Suffering of Sir Brante
Platforms: PC
Open the pages of Sir Brante's journal and you will find a lifelong journey of upheaval, adversity and many difficult choices. A reflection of a life lived; you drive the narrative and sculpt the destiny of our main protagonist. The outstandingly drawn illustrations are fittingly serious and bleak and its many stories are rich and fulfilling.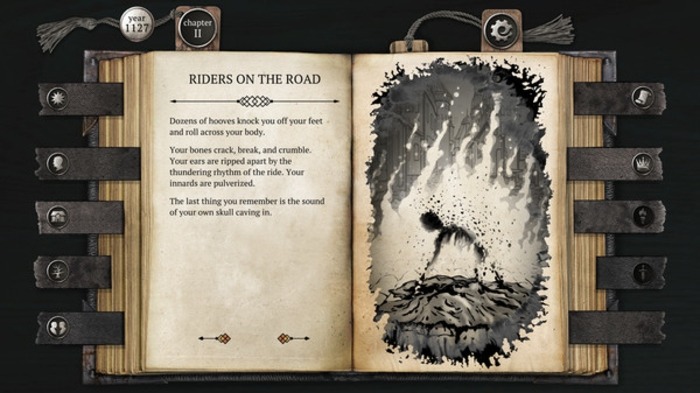 This narrative-driven, Victorian RPG gives you a myriad of choices to help you rewrite history. The game regularly leaves you wondering if you should you have taken a different route or heeded a different calling.
With very limited paths to a happy ending, don't go into this expecting Sir Brante's journey to be a pleasant one.
7. Choice of Robots
Platforms: PC
Choice of Robots is by far the closest thing we have to a truly interactive novel. Kevin Gold's 300,000-word sci-fi epic puts you in the position of a gifted robot maker.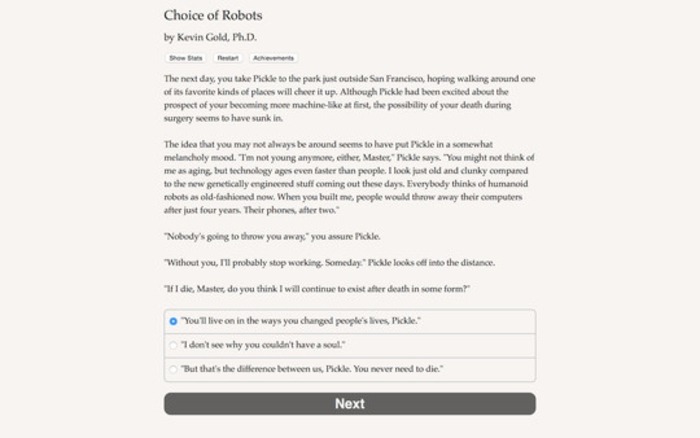 As you build your robot, you create an immersive world where your imagination is the only limitation. With choices ranging from your robot's gender to whether you will stop or start a global robotic uprising, this game really does feel like you are interacting with AI.
An unimaginable feat; this game is astounding, immense and rewarding. With no graphics or sound whatsoever this is entirely text-based and will have you completely absorbed in a world you won't want to leave.
If you're bored of reading give your eyes a rest and immerse yourself in these Virtual Reality worlds or get the adrenaline pumping with the Best Competitive FPS Games to play in 2022.