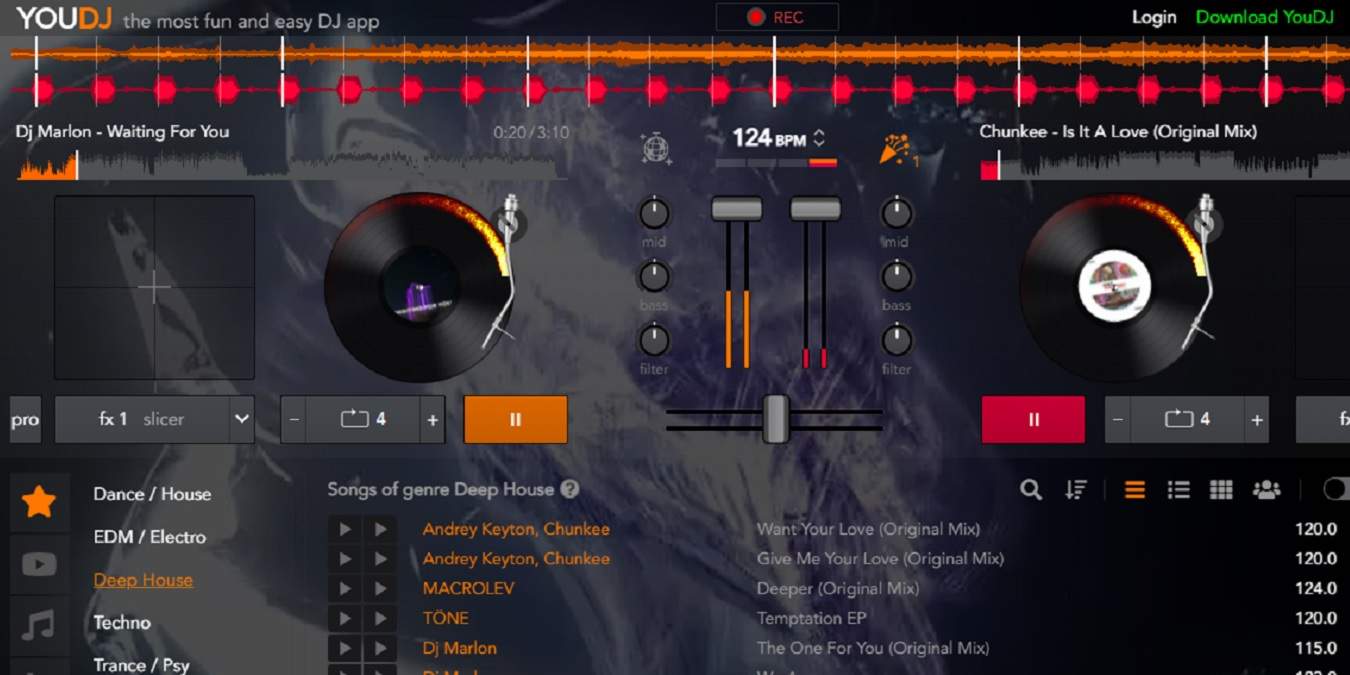 You don't need instruments or special software to create your own music. Instead, just use free cloud-based tools to make music online. Most of these sites are just drag-and-drop or click to add, so anyone can do it. Whether you want a simple beat or a complex melody, these sites have the power to make you feel like a musician even if you've never touched an instrument.
Note that there may be copyright restrictions on any music you create. While every site listed here allows you to use creations for personal use, some require a premium account to use creations for commercial purposes or on video sharing sites like YouTube.
Mind suddenly devoid of any musical inspiration? Let these TV musicals inspire you to create your own one of a kind tunes.
Ocean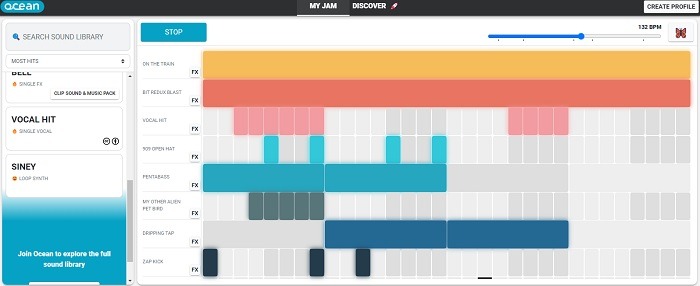 Ocean is a drag-and-drop music maker with numerous loops, including vocals, synths, beats, and much more. While some are premium sounds only, there are plenty of free options too. Easily create multiple patterns (sets of sounds) and then arrange them to create full songs.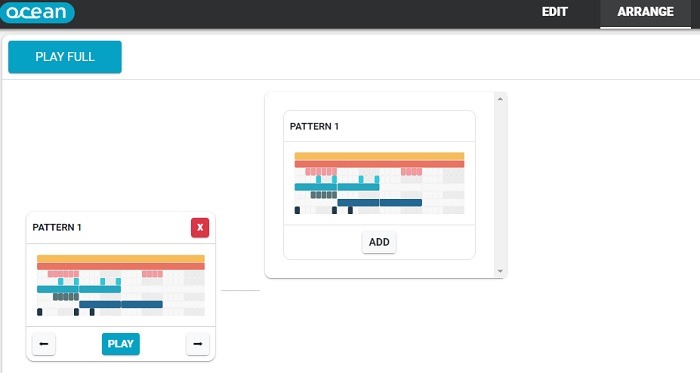 You're free to customize and arrange sounds as much as you want to create the perfect tune for you. You can also share it with the community or download it for other uses. If you're struggling to figure out what to create, check out the Discover section to see what others have created.
YOU.DJ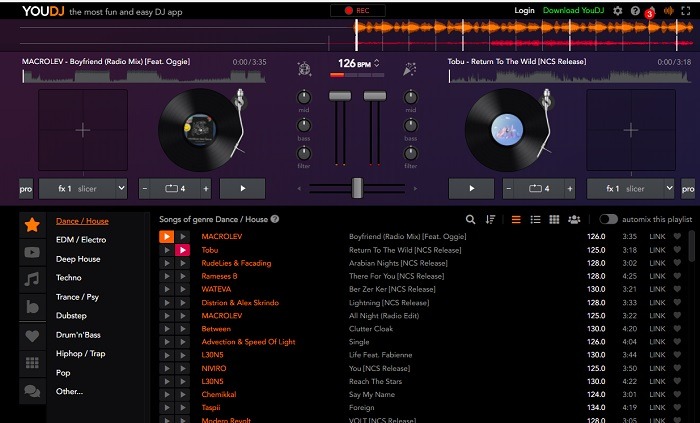 Ever wish you could be a DJ, but don't have the expensive equipment? YOU.DJ has you covered. Easily mix together two tracks from YOU.DJ's library, YouTube videos, your own songs (you'll need the desktop version for this), and Beatsource (for premium users only). You can also add in sound effects after creating a free account. Honestly, the free library tracks are all you really need to get started.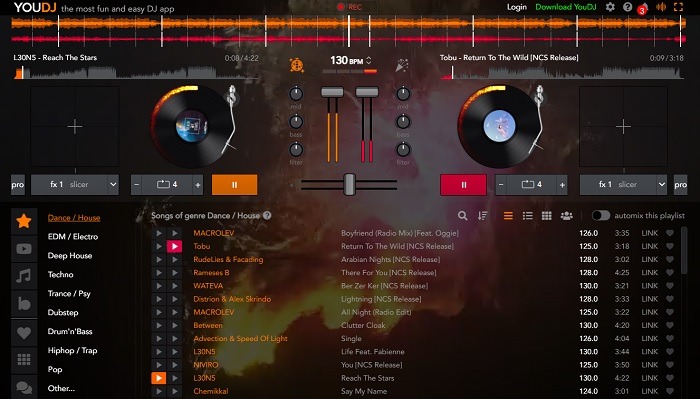 Use the individual mixers to customize the beat, add effects, adjust the bass, fade and switch between the tracks, and much more. In the free version, you just get to play around, which can be fun if you're hosting a party. There are premium upgrades, ranging from $5.90 to $29.90, which add more tracks, effects, recording features, and more.
Rave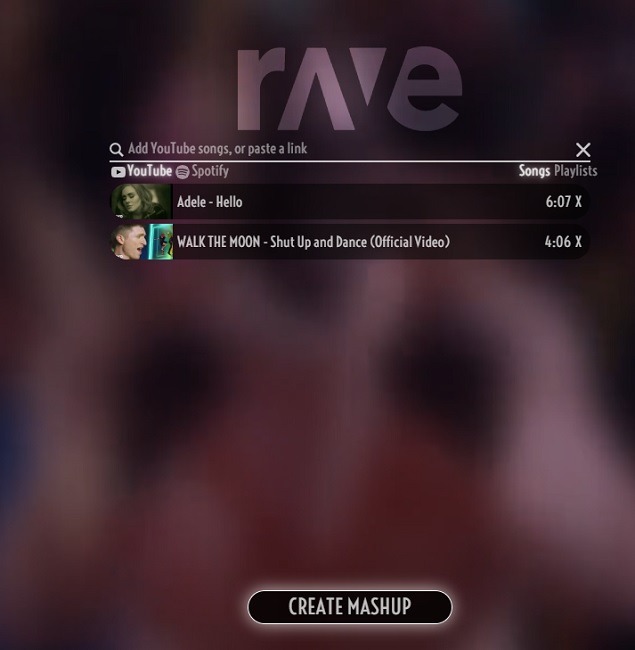 Need a super easy way to mash-up two songs? Try Rave. It's one of the absolute easiest ways to make music online. Add songs from YouTube or Spotify to create mash-ups or your own DJ playlist. It really is as simple as copying and pasting links from YouTube and Spotify.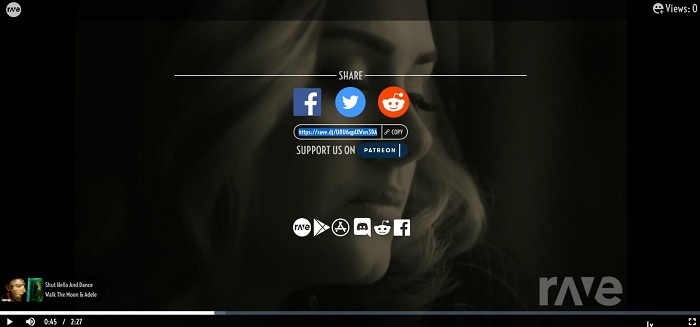 You don't need an account to enjoy Rave, but if you do create an account, you're able to save all your creations in one place. Plus, Rave sometimes holds contests and you'll need an account to enter your unique creations. Not every creation sounds great, as I discovered by creating this horrendous mash-up of Walk the Moon's Shut Up & Dance with Adele's Hello. But, even when it goes wrong, it's still a blast!
Ambient Mixer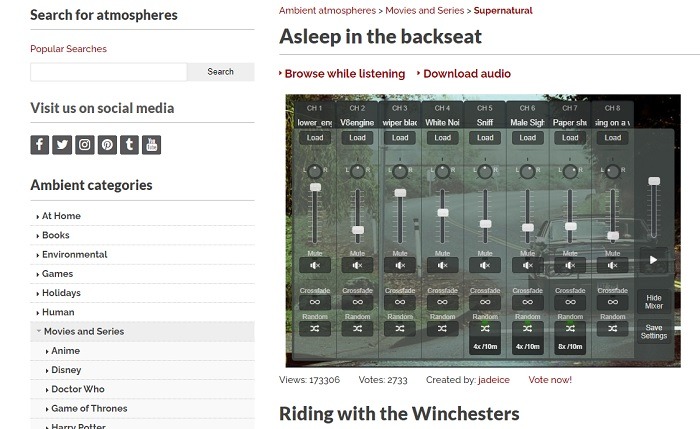 If you enjoy ambience videos on YouTube, why not create your own ambient music? With Ambient Mixer, start with a template and adjust the settings to create the perfect mix for you. You're free to listen to and mix as much as you want for free. However, you'll need to create an account to create a mix from scratch or save any creations.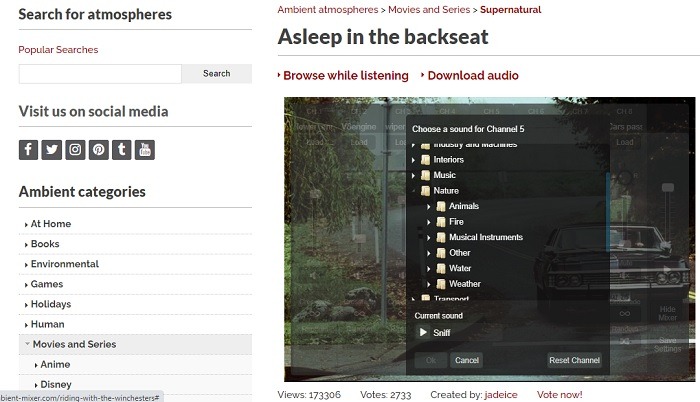 The easiest method is to start with an audio template. Start playing the track and then, select 'Show Mixer' and adjust the mix using the sliders. You can also choose new sounds by selecting the name of any sound or effect. They've created a YouTube tutorial to help get you started.
Soundtrap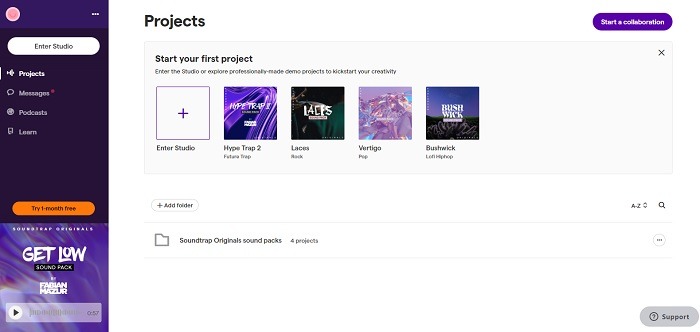 Soundtrap works a little differently. Not only can you make music online, but you can also collaborate with other artists around the world. The free plan is ideal for exploring features and creating unlimited projects, but your loops, sound effects, and instruments are limited. However, you can still create professional sounding tunes with just the free plan, which also allows for collaboration. But if you need more options, you're able to upgrade at any time and even get a free one-month trial.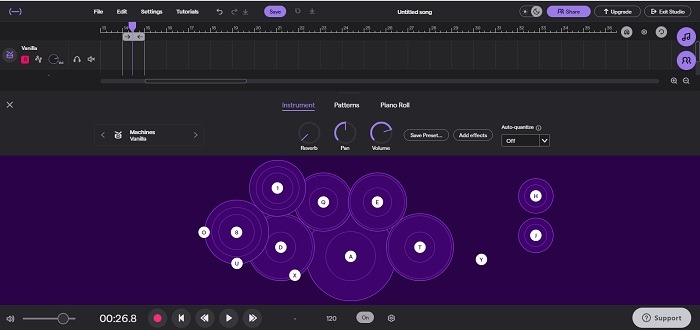 The mixing tools are a bit more complex, but still easy to use. For instance, create beats with your mouse or finger with virtual drums, pattern blocks, or a keyboard. If you want to create more serious music online, this is the place to start. Plus, if you choose the highest level plan at $16.99/month, you get Spotify Premium included.
BeepBox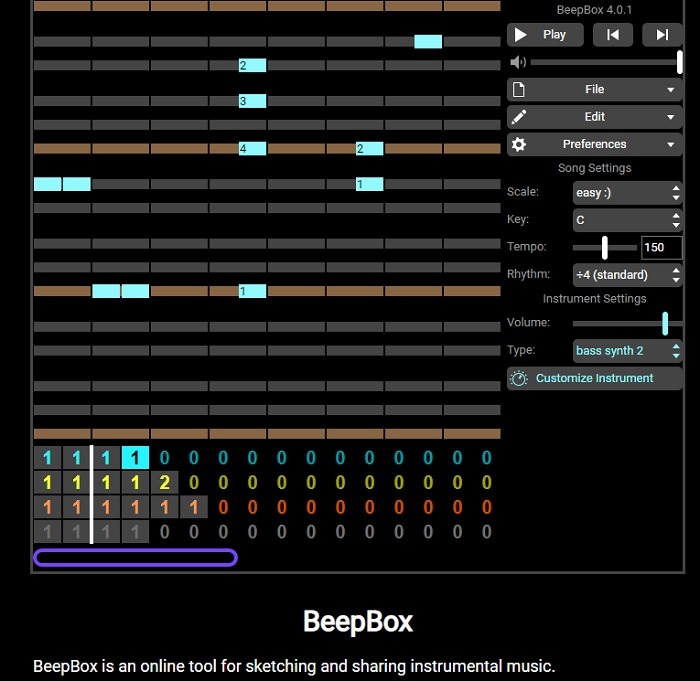 Want something simpler than Soundtrap? BeepBox lets you make music online by simply clicking boxes. While it seems simple, you're able to create some rather complex melodies and beats if you're patient enough. There's a basic tutorial below the music editor to help you get started.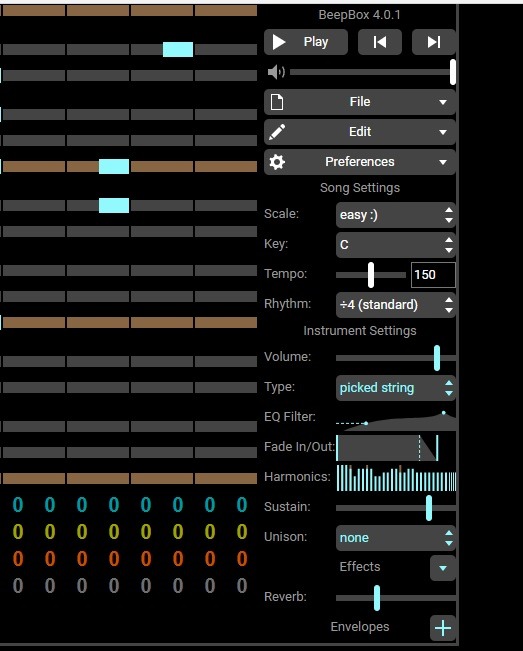 In addition to adding notes to the editor, you can also change instruments, adjust the key, change the tempo, and even customize individual instruments to get unique sounds. The more you use this online tool, the more amazed you'll be at what you can do.
Chrome Music Lab
The Chrome Music Lab is actually a variety of musical tools, but two of the more fun ones for making music are Melody Maker and Song Maker. While you can't save your tunes in Melody Maker, it's ideal for creating interactive music as you change the melody as it's playing.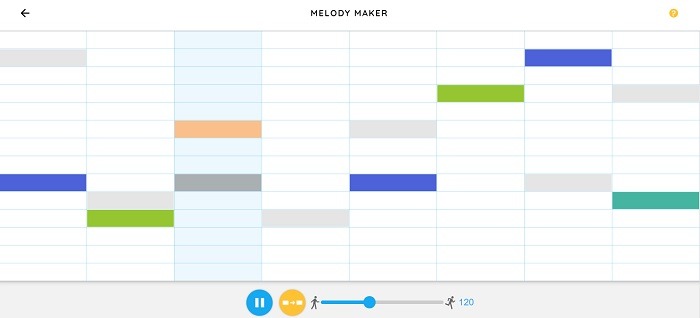 Song Maker gives you different instruments and percussion sounds along with a grid to lay everything out. Simply click blocks to add sounds and hit Play to see how it all sounds together. The results usually end up sounding like retro video game music, which is always awesome for making you feel nostalgic.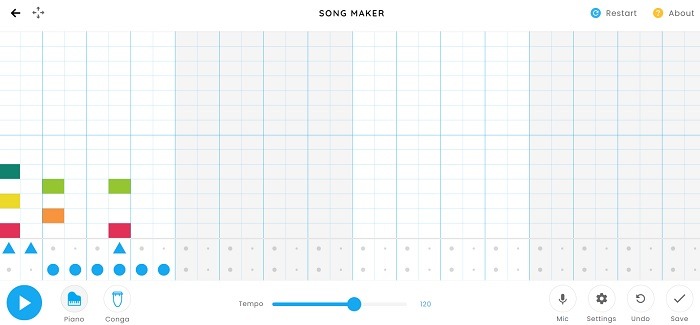 Speaking of video-game music, check out the best video game soundtracks and relive your favorite games. If you're looking for other things to do in your browser when you're bored, have a dabble with these quick browser games.