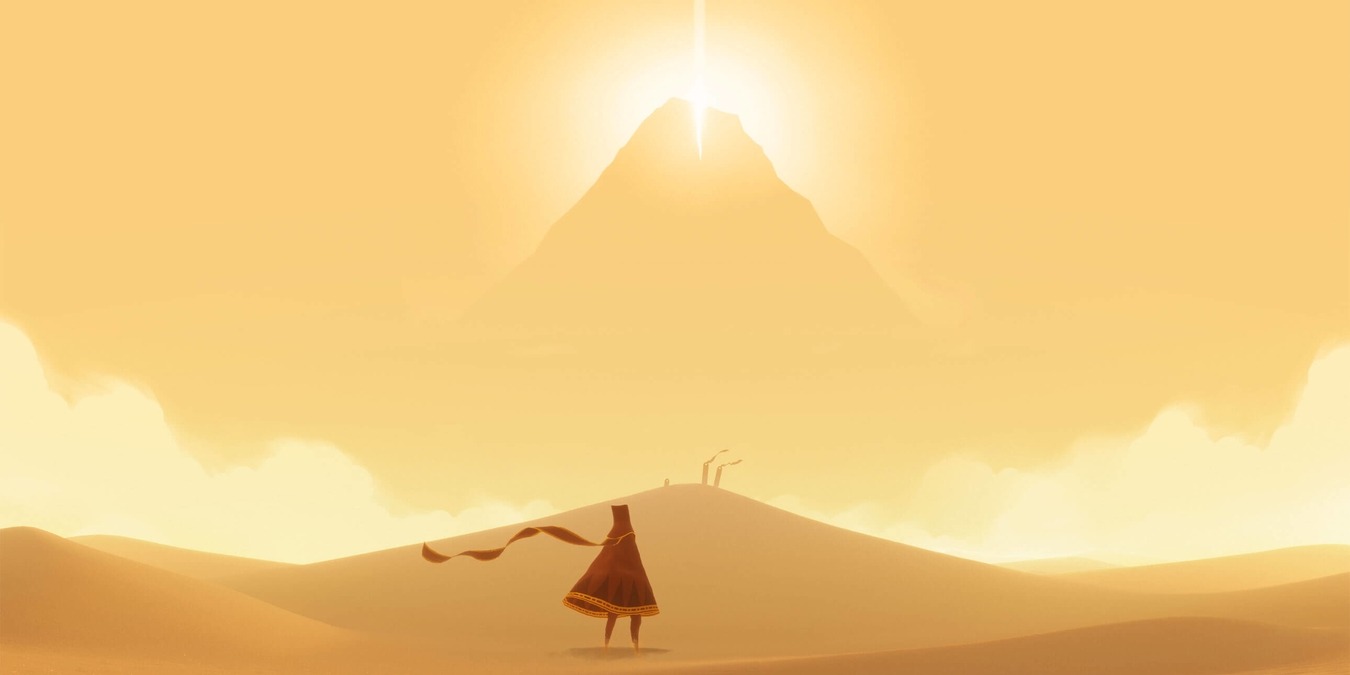 Soundtracks have obviously been around a lot longer than games. Even before we had speech in movies we had a soundtrack bringing life to the antics on screen. The musical backdrop to games plays as important a part as ever and sometimes it raises the finished product to outstanding levels. Here is a list of 10 of the best soundtracks that significantly enhance the experience of the games they belong to.
1. Undertale
Dubbed the 'Friendly RPG where nobody has to die', this game is full of charm and the soundtrack plays no small part in that.
An 8-bit instrumental symphony, Undertale's score boasts 101 different original tracks that take you on a journey just as much as the story itself. From the very start we are drawn into a mystical, synthesized world backed by orchestral instruments. The tracks 'Falling Down' and 'Ruins' pull us into the game. Beautiful, haunting and understated, these introduce us to a rollercoaster of styles all heavily laced with that 8-bit magic and befitting of the moods reflected in the game.
2. Brutal Legend
Brutal Legend is an open-world, action-adventure slasher that thrashes you with a rocking soundtrack and heavy Spinal Tap vibes.
While the game doesn't take itself too seriously, the soundtrack boasts 107 seriously good metal tracks. This combination of original compositions and classic heavy metal and rock songs penetrates your mind and has you subconsciously headbanging as you traverse this devilish open world. 
Brutal Legend introduces the player to many classic metal bands such as 'Motorhead' and 'Black Sabbath' (keep an eye out for Ozzy himself) and of course it wouldn't be complete without Jack Black's own 'Tenacious D'. This game is hilarious and packed with cameos that will keep your interest.
3. Subnautica
Simon Chylinki's ethereal, otherworldly, underwater soundtrack is a fitting and essential accompaniment to aquatic exploration game Subnautica. Although underwater survival game Subnautica is at its most tense during its heart-stopping moments of silence, this alludes to the incredibly captivating atmosphere that the background ambiance creates.
The music envelops you and when it stops you realize something is missing.
Chylinski readily and rapidly juxtaposes its lingering, ghostly soundtrack with fast-paced rave and house. Tracks like 'Amid the Kelp' leave you submerged in psychedelic, hypnotic waves redolent of whale song, only to be shaken awake by 'God Rays' 80s pulsing synth and 'Leviathan's pumping trance. Subnautica's soundtrack leaves you drowning in its ambiance.
4. Tony Hawk's Pro Skater 2
Tony Hawk's Pro Skater 2 was largely considered the best in the series, and a huge amount of fun and a constant high-energy buzz is due to its soundtrack.
Again the nostalgia element lays heavy when playing this game but even switching it on and turning it up now gives you the same vibes as when it was new and fresh.
5. Journey
Journey is an achingly beautiful masterpiece for sight, sound and soul. As you glide across vast desert landscapes, exploring ancient ruins in a near-perpetual sunset, the Grammy-nominated music score transports you to a mystical fantasy. The sounds are heavy with tender emotion as you are transcended into, and lost in, a poignant limbo.
The soundtrack eases us in with 'Nascence'; its haunting notes palpable with sadness. Double bass leads the way to plucked strings and soaring violins giving us a melancholic cacophony of sensation.
An orchestral feat, Journey's soundtrack is heavy with an expectant longing and feeling of loss. We're taken on an emotional voyage of vast isolation, adrift in a sea of mysticism, that crescendos to an energetic and uplifting conclusion and gently let down again with the beautiful 'I was Born for this'. Journey's soundtrack is every bit as hypnotic as the outstanding visuals of the game itself.
6. Mass Effect: Legendary Edition
In what can only be described as 'heroic space synth' music, the three soundtracks from the Mass Effect trilogy play out at over four hours each in length. Pounding beats and high-energy synthesizers intersplice with undulating, tribal bursts of alien glockenspiels. Tracks like 'Feros' flutter from palpitating woodwinds like calls from the forest.
Notable entries include 'An End Once and for all' and 'Leaving Earth' from famous film-score composer Clint Mansell ('Requiem for a Dream' and 'Black Swan'). Haunting and reflective, Mansell permeates Commander Shepard's adventures on The Normandy with his signature, highly emotive sound. The whole soundtrack puts you there at the heart of the action.
7. Final Fantasy VII
With the dreamy rising and falling of Final Fantasy VII's 'prelude', memories flood home as we're teased back into our childhood. The magic it has to transport you back to the moment is impressive, each track supporting the storyline perfectly and embedding itself in your head.
Masterfully updated and orchestrated in the remake, this is an eight-and-a-half-hour symphony of epic proportions. The versatility of composer Nobuo Uematsu really shines through with evocative, haunting tracks such as 'Aerith's Theme' and the ever-looming, adrenaline-pumping threat of 'Let the Battles Begin!'
Final Fantasy VII has entrenched itself in gaming culture and every note reminds us of this with the confidence only a classic can provide. 
8. Grand Theft Auto: San Andreas
Another entry that took music and made it an essential component of its success. To ask a soundtrack to have everything is asking a lot but San Andreas gave us access to virtual radio waves with 11 stations, 155 songs and eight different talk shows.
In a game where you spend hours of your time cruising around (albeit with an Uzi hanging out of the window), the ability to choose your own radio stations was ground-breaking and a genius touch for the GTA series.
San Andreas provided the best of the GTA soundtracks with memorable classics, such as Toto 'Hold the Line' and Foghat 'Slow Ride'. San Andreas keeps us actively tuned in and entertained as we coast the streets causing havoc.
9. The Elder Scrolls V: Skyrim
Skyrim is a fantasy game of epic proportions filled with cold, unrelenting Scandinavian mysticism and ambiance. It is no wonder that Skyrim's soundtrack is seeping with atmosphere and medieval, Nordic charm. It has all you would expect from a fantasy epic.
Gaelic harmonies and shamanic chants permeate slow, suffocating orchestral symphonies that are beautifully and masterfully played. Fraught with tense peril, blissful calm and wistful, nostalgic sentiment, it's the sort of soundtrack that can suck you into another world whether you are staring at your screen or simply closing your eyes and listening.
10. Hotline Miami
Hotline Miami is a top-down masterpiece of gory, gun-toting glory, exploding with vicious, chaotic, 80s, retro action. You play a murderous antihero in an alternative, 1989, psychedelic, Miami underworld.
A fitting soundtrack is needed and it doesn't get much more appropriate than this pumped-up gem. An adrenaline-fuelled harmony of 80s synthwave, this genre (also dubbed 'outrun') is thick with atmosphere and evocative of the action, sci-fi and horror movies of the 1980s.
Standouts include Moon's 'Hydrogen', 'Paris' and Perturbator's 'Miami Disco' but the whole soundtrack puts you right there in a gritty, campy, 80s fever-dream. It almost feels as if the game comes with the soundtrack, not the other way around.
You've treated your ears now go and treat your eyes. Check out '5 of the Best Virtual World Games to Immerse Yourself In', the 'Best Metroidvania Games You Can Explore Today' and 'The 10 Best Point & Click Adventure Games'.