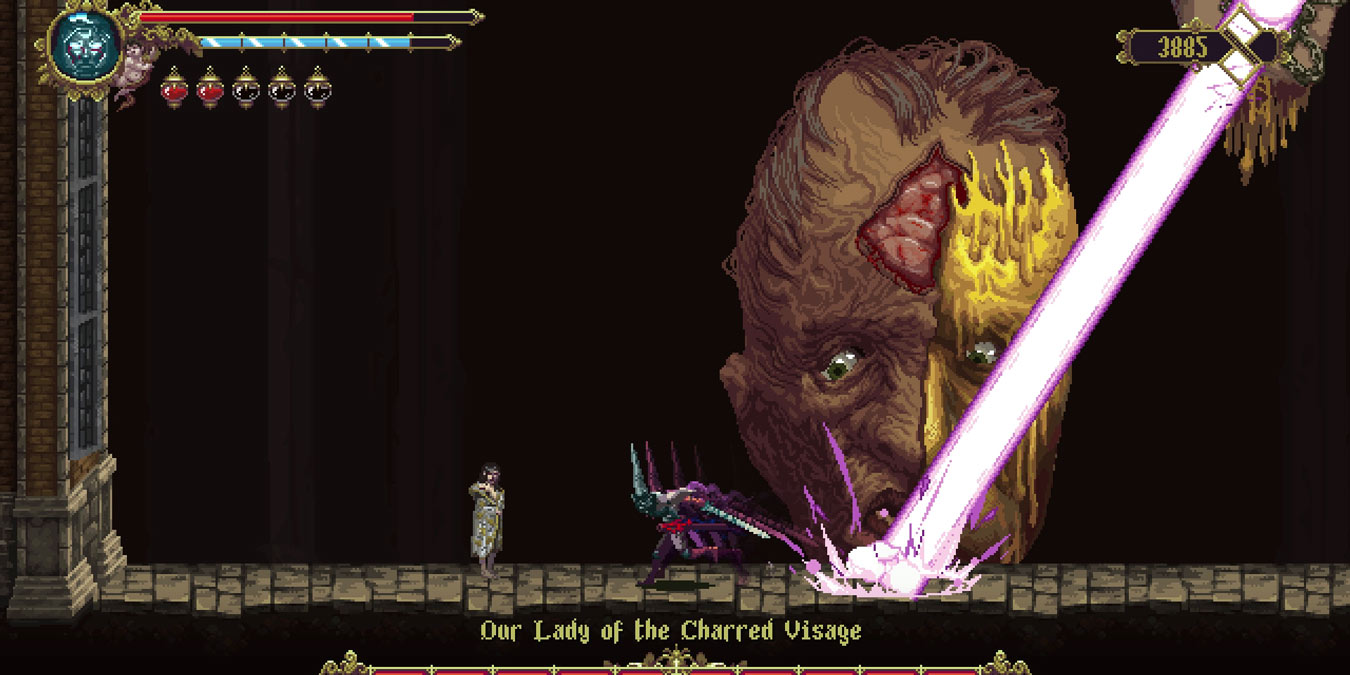 Over the last decade, the Metroidvania genre has probably been the biggest winner from the indie game renaissance. The name is a smash-up of Metroid and Castlevania, and references the unique design of those games (specifically Super Metroid and Castlevania: Symphony of the Night).
The genre is defined by non-linear exploration on a side-scrolling 2D plane, improvement of your character through upgrades and items (which let you go back and unlock previously unreachable areas), memorable boss fights and a general sense of wonder as you uncover the secrets and shortcuts in the world.
In short, Metroidvania games at their best embody all that is great about videogames, so we're celebrating by picking out the best ones for you. We're sticking to the modern iterations that can easily be played today.
Want to see what the Epic Games Store has that other stores don't? See our list of the best exclusive games on Epic's store.
1. Castlevania: Symphony of the Night
Platforms: PS4/PS5, Android, iOS
Don't worry, just because we're starting off with an oldie doesn't mean this list is just going to wistfully reminisce about games from decades ago.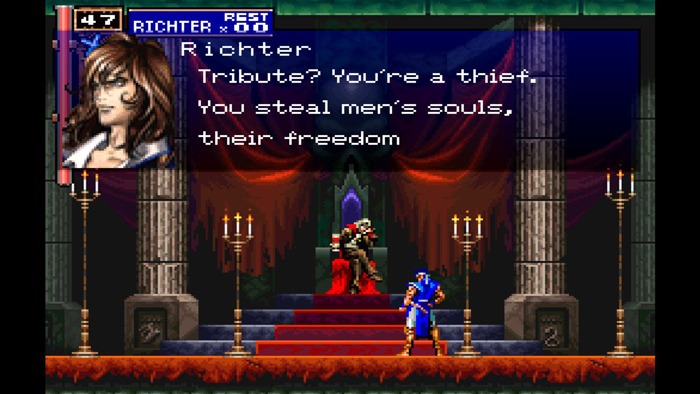 Symphony! The Castlevania game that really kicked off the 'Metroidvania' monicker thanks to its beautiful non-linear design that sees you exploring a ridiculously varied and architecturally bonkers Dracula's Castle as the slick dhampir Alucard.
Each room and enemy rocks with colorful, campy energy, the soundtrack mixes up classical and electric guitars with confidence, and exploration is an absolute joy. The character-building RPG elements let you mess around with builds ad infinitum too, giving the game endless replayability.
2. Cave Story
This 2004 indie Metroidvania may be showing its age a bit now, but deserves a spot on this list for the incredible influence it had on the indie gaming scene. The success of this solo project inspired a wave of indie developers to try making games themselves, helping kick off the indie revolution in the late 2000s.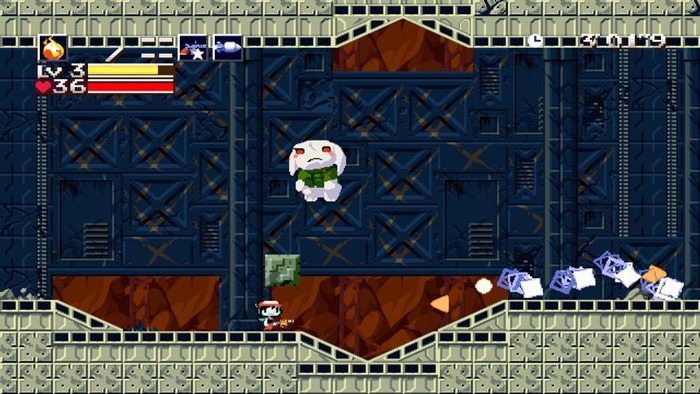 In itself the game is a joy too; nostalgia-inducing pixel art and a pleasant mix of puzzles and shooty combat make for a great loop, as you steadily unravel its elaborate subterranean levels.
A remastered version, Cave Story+, came out in 2011, with the option for higher-resolution graphics, a remastered soundtrack and several new game modes.
3. Blasphemous
Platforms: PC, Switch, PS4/PS5, Xbox One/Xbox Series
Now, Blasphemous won't be for everyone. Its deliberately stiff controls, punishing difficulty and oppressive atmosphere will certainly appeal to the Dark Souls more than the regular Metroidvania crowd, but if those traits sound good to you, then come on in, Penitent One, into this forlorn world of pain and beautiful pseudo-Catholic imagery.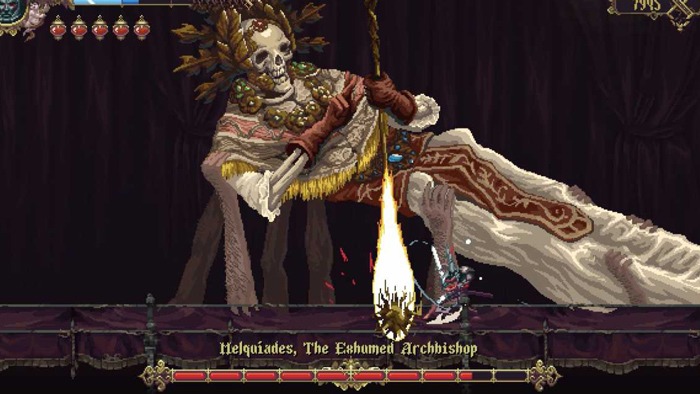 What Blasphemous sometimes lacks in clarity and design it makes up for through its evocative pixel-art style. You tear apart naked men wielding cruficixes, pass through richly detailed lands, and take on giant blinded babies and exhumed archbishops. It's impactful stuff.
4. Hollow Knight
Platforms: PC, Switch, PS4/PS5, Xbox One/Xbox Series (free with PC/Xbox Game Pass)
We're starting to establish a bit of a running them of cursed sad worlds here (don't worry, we have happier games coming up too). Like the last entry, Hollow Knight takes you through a ruinous ancient kingdom – this time underground – with you controlling an adorable knight who must slash and jump their way through it.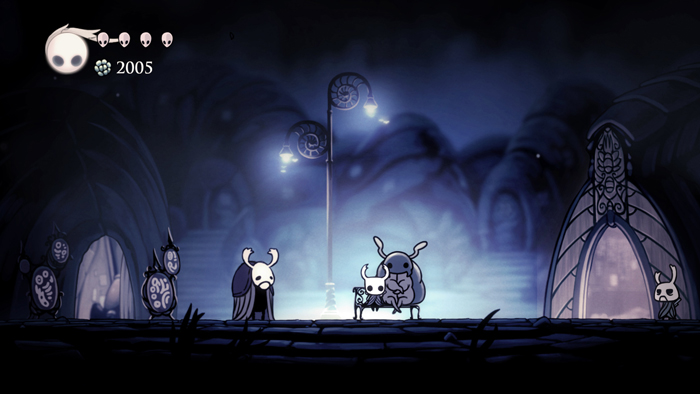 The art style is lovely, albeit decidedly gloomy, and on your journey you'll encounter all kinds of strange characters who help you and shine a light on just what happened to the kingdom of Hallownest. In a rarity for the genre, the decisions you make throughout the game will actually affect the ending, so be mindful in what you do!
5. Bloodstained: Ritual of the Night
Platforms: PC, Switch, PS4/PS5, Xbox One/Xbox Series
Moving onto something a bit brighter now, Bloodstained is the long-awaited spiritual successor to Castlevania: Symphony of the Night, designed by none other than the game's designer Koji Igarashi himself.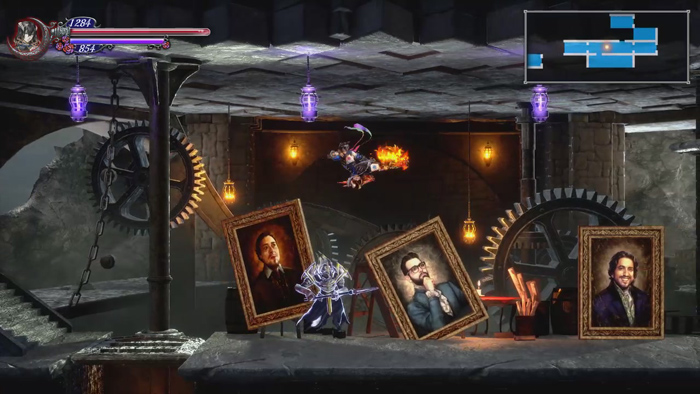 The game deploys much more of an anime style than the Castlevania games (which isn't to everyone's tastes), but you can't fault the game for capturing that distinctive sense of exploring the winding, labyrinthine halls of one of the strangest castles imaginable.
A big part of Castlevania's charm was always the enemy variety, and Bloodstained delivers on that with an awesomely eccentric cast of oversized knights, demons and fantastic bosses to topple through a combination of slashing and spectacular magical abilities.
6. Ori and the Will of the Wisps
Platforms: PC, Xbox One/Xbox Series (free on PC/Xbox Game Pass)
If you prefer your Metroidvania's to be all twinkly and magical, sweeping you off to a corrupted but still beautiful land of forests, swamps and mountains, then this could be the one for you. Will of the Wisps is a sequel to Ori and the Blind Forest, but you don't need to have played the original to enjoy this beautiful (and sometimes haunting) game.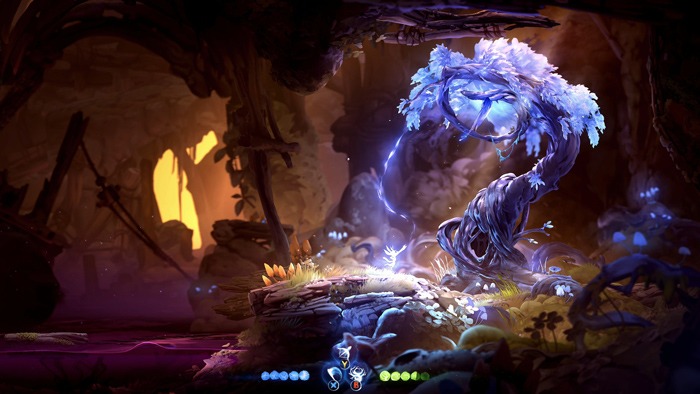 The gorgeous presentation of this game can't be emphasized enough. Despite being 2D, the art style gives the world incredible depth, and each area is accompanied by a memorable orchestrated musical score. On top of that, it's a very well designed Metroidvania and mechanically fluid and challenging. Don't let the prettiness dupe you, this game ain't easy.
7. Metroid Dread
Platforms: Nintendo Switch
The game that gave the Metroidvania genre half of its name makes a triumphant return. It's a bit of a mystery why the Metroid series has largely been restricted to handheld devices since the days of the GameCube, and its latest outing Metroid Dread reminds us of why we loved the galactic adventures of Samus Aran in the first place.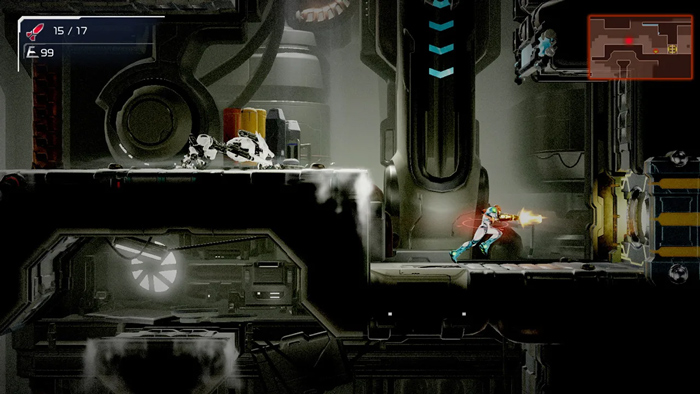 Taking things back to a 2D perspective, Metroid Dread does what every great Metroidvania should: it's full of exploration and mystery, has series-high level design, and introduces some compelling new mechanics and elements too (such as the EMMI, which chase you for large parts of the game).
Want to see what the cloud's all about? Check out our list of the best cloud gaming platforms. Or for something more casual, play one of these great Pico–8 games right in your browser!