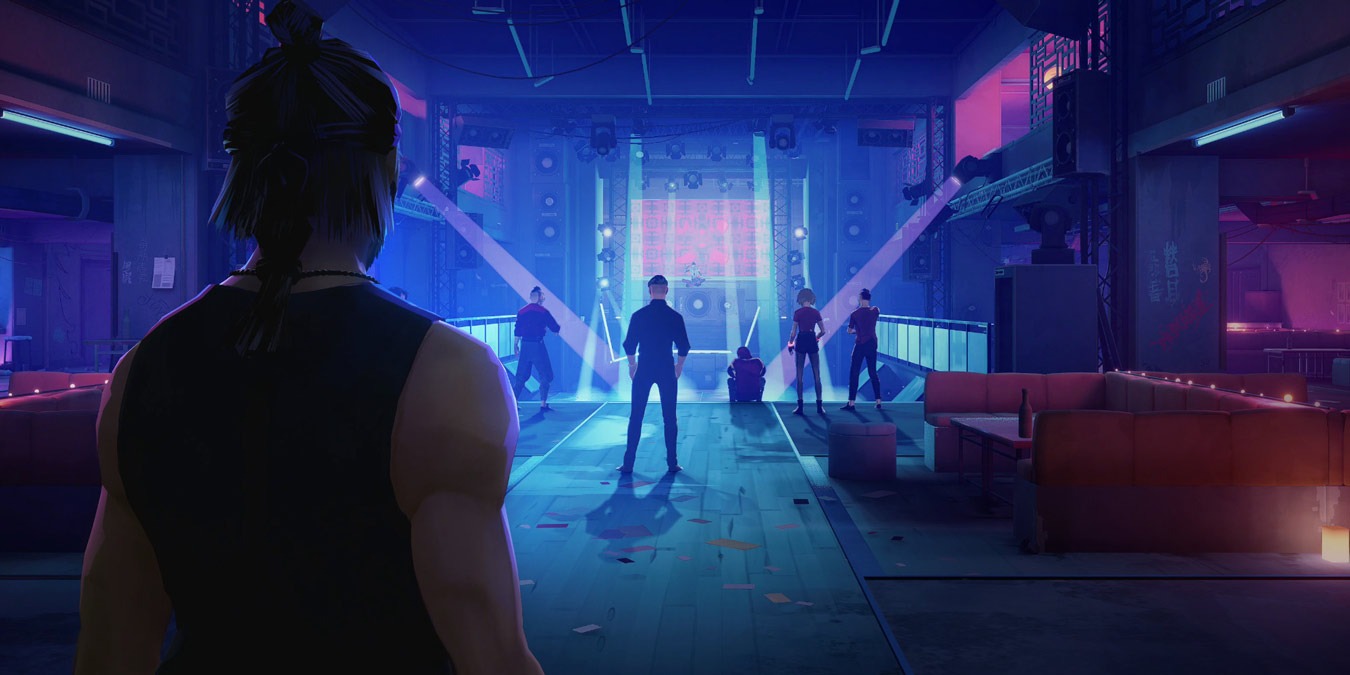 It's a good couple of years now since the Epic Games Store evolved from a glorified Fortnite launcher into a full-on games platform that's the first meaningful rival to Steam since… well… forever, really. Granted, its exclusivity program has been a bit heavy-handed, but that pill has been sweetened somewhat by the endless carousel of free game giveaways.
Love it or hate it (why not both?), Epic Games Store now has a whole host of exclusive games lining its virtual shelves, so we've put together a list of the very best ones that you won't find elsewhere. For clarity, 'exclusive' in this context means that the games may exist on consoles, but aren't available on other PC gaming platforms like Steam.
Note that many of Epic's exclusives are "timed", so we may see them spread to other stores soon.
Feeling filmy rather than gamey? See our rankings of the best actors to have played The Joker in Batman movies.
Evil Dead: The Game
Asymmetrical multiplayer games can be pretty hit-or-miss, but this new online horror game set in the world of the iconic strong-jawed hero Ash Williams could well be a hit. In Evil Dead: The Game, you play alongside up to three other players to try and get through various levels inspired by the original Evil Dead trilogy.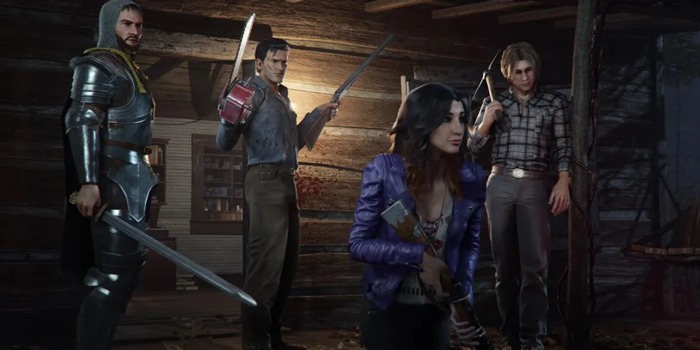 You'll be slashing, smashing and looting your way through the denizens of the undead, but the big twist is that one player is in control of the Kandarian Demon, which is capable of using the demonic forces and the environment to try and kill the team of players. And of course, you get to play as Ash with a chainsaw if you so wish.
Salt and Sacrifice
The sequel to one of the original 2D Souls-likes, Salt and Sacrifice throws you (and potentially a fellow co-op players) into a misty beautifully drawn world that's fallen on hard times to say the least. The game expands on the original, with some bold new mechanics and interesting means of progression that don't always hit the mark, but overall make for a bigger, richer experience.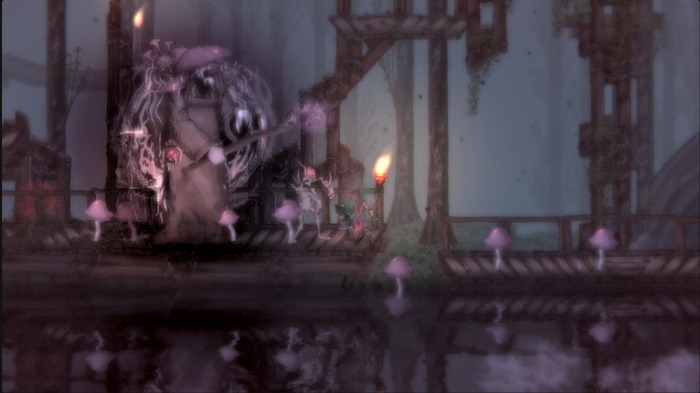 For the Souls-uninitiated, this game has a high difficulty level, checkpointed design, non-linear exploration and potentially heavy consequences for death. This is no woodland stroll through a fantasy land, but a deeply challenging experience that rewards patience and timing.
Fancy a less gruelling Metroidvania game? Then head over to our list!
Tiny Tina's Wonderlands
A spin-off from the cel-shaded looter shooter Borderlands series, Tiny Tina's Wonderlands takes the whole formula a little bit closer to its roots. Taking place in a fantasy world of dungeons, dragons, and a whole load of guns.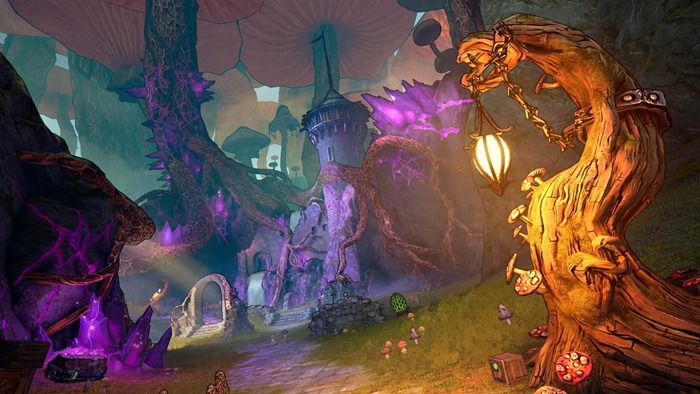 Yes, despite the wonderfully self-aware setting that's constantly (yet adoringly) poking fun at D&D traditions and rules, this game fuses the fantastical with the sci-fi in that charmingly Gung-Ho way that only Borderlands and games from its lineage are capable of.
It looks like this one will be coming to Steam at some point in the future, but for now it's Epic-only for PC players.
Sifu
Sifu is a brawler that oozes cool on every level – from the sizzling electronic soundtrack as you kick and bash your way through China's underworld, to the immensely satisfying chain-based combat that has shades of the legendary Arkham games.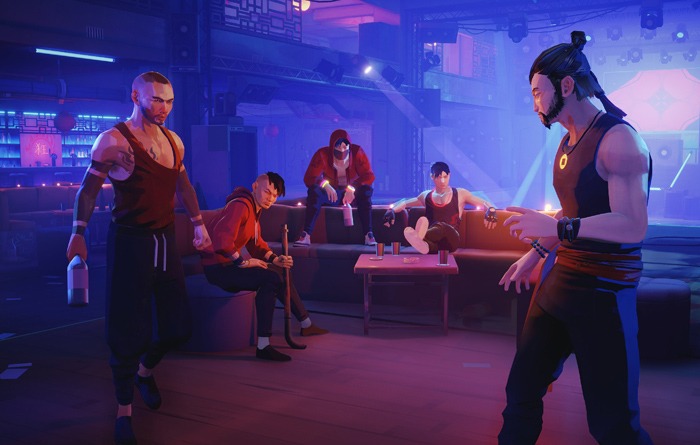 This is a classic revenge tale that casts you as a martial arts master in search of closure (by way of fisticuffs). The combat is inspired by the Kung Fu style of Bak Mei, a legendary shaolin and Kung Fu master who's been fictionalized in countless martial arts movies (including Kill Bill Vol. 2 as Pai Mei).
Few games flow as nicely as this, and if the beat-'em-up genre is to evolve, then Sifu should be used as the foundation for its future.
Alan Wake Remastered
Given how the original Alan Wake had a pretty tough development that saw its original ambitions significantly reeled in, there are those of us who would've appreciated a remake of the original game rather than a remaster. But given that Alan Wake 2 was announced shortly after this, suddenly going back to the stricken town of Bright Falls seems a little more palatable.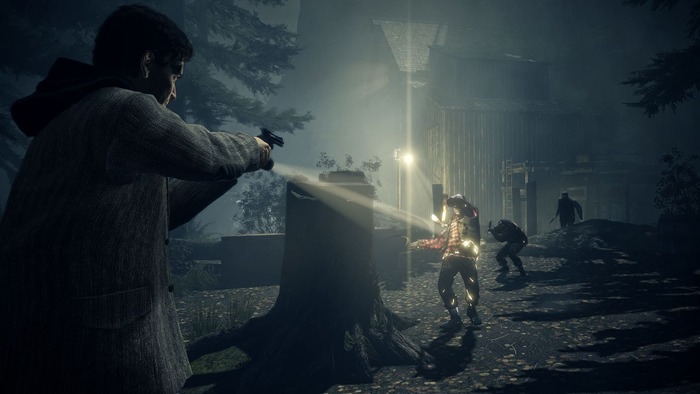 Alan Wake is a strange tale that follows is titular hero as he works through writer's block, and also has to contend with the kidnapping of his wife and a populace in the Pacific Northwest town that appears to be possessed.
Yes, the flashlight-based combat is a bit clunky, but the atmosphere and story of this game are elegantly amplified in the remaster, setting us up nicely for the sequel.
Darkest Dungeon 2 (Early Access)
2015's Darkest Dungeon was one of the best indie games of the year – a grueling, beautifully stylized roguelike that gave you a band of daring dungeon divers to control and guide through a punishing Lovecraftian underworld.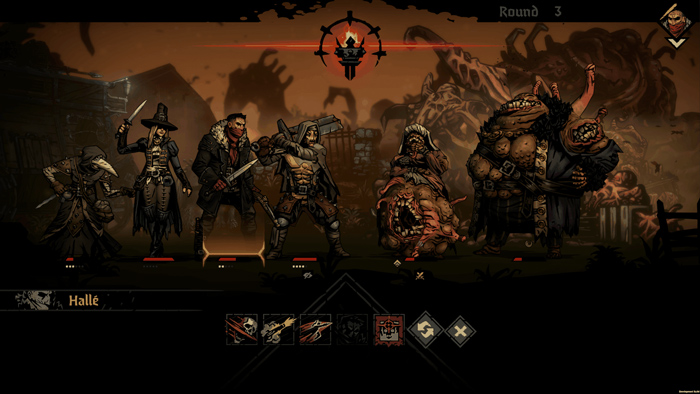 Darkest Dungeon 2 very much continues along those lines, embellishing the visual style with smoother animations while not making the journey any less daunting. The game's turn-based, giving you time to meticulously plan your moves before striking. That may feel like a relief, but when one wrong move can lead to your party getting torn apart by vile monstrosities and having to start over, the suspense is often through the roof.
It's still in Early Access, so expect this faithful, forlorn sequel to get even better with time.
Rocket League
An Epic exclusive on PC thanks to the purchase of the game's developers by Epic in 2019, Rocket League is yet another title that is a wildly popular multiplayer title. After Epic purchased Psyonix, the game was removed from Steam which is incredibly unfortunate as this move is all politics without considering the players – you know, the people who made the game successful in the first place?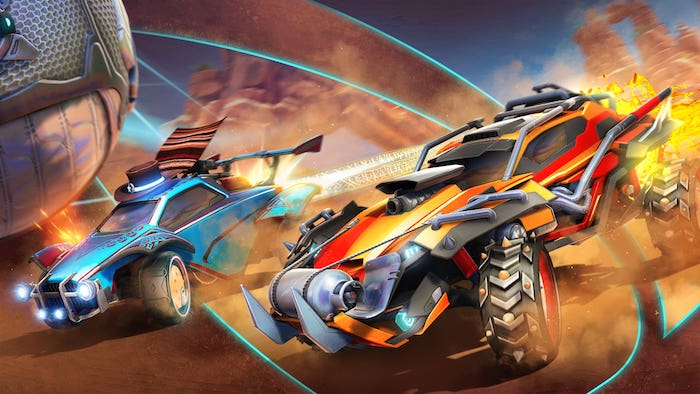 Calling it "vehicular mayhem" is fitting because until you properly learn when to jump, smash, boost and jump again, you might induce your own real-world mayhem by throwing a controller around the room. Needless to say, Rocket League takes plenty of practice. There are often in-game events and limited-time modes plus plenty of in-game purchases to help personalize the look of your car.
Tony Hawk's Pro Skater 1 + 2
Is this the best skateboarding game of all time? Arguably, yes and that is thanks to the combination of outstanding controls, visual upgrades and a modern-day makeover. Not every game in the TH franchise is worth raving about but the original (PlayStation 2) Tony Hawk's Pro Skater 2 is still second on the Metacritic chart of the best games of all time. Tony Hawk's Pro Skater 1+2 gives that beloved game a refresh that is absolutely worthy of your time and money.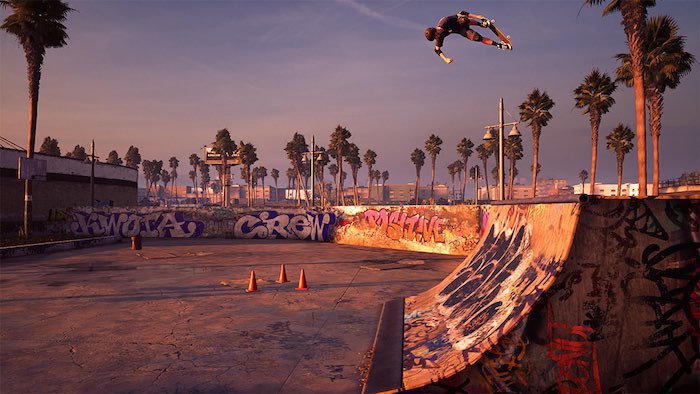 Winning plenty of praise and selling over a million copies in its first week across all platforms, this remaster is exactly what long-suffering Tony Hawk's fans have been waiting for. Compete with friends or strangers from around the world, hitting incredible trick combos while blasting iconic songs from a golden era of skateboarding.
Dauntless
Dauntless is a free-to-play title and a mesmerizing RPG game. You are playing as a "slayer" and your task is to hunt down behemoths that have taken control of your land. It's easy to compare this F2P to that of Monster Hunter World (which is not free). Both titles are action-RPGs and each revolve around fighting giant monsters. MHW offers a more immersive environment and requires more strategic thinking but even so, Dauntless is still a ton of fun. You're killing monsters in either an Ice, Desert or Forest biome, what else do you need?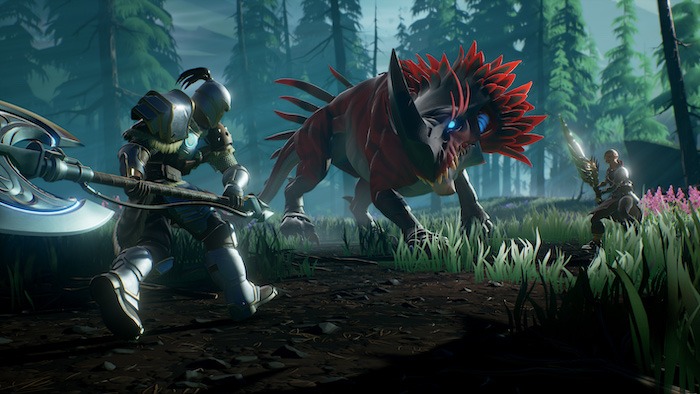 With each victory, you secure more loot and items that can be used to kill more powerful enemies. Mastering combos is the key to victory but the thrill of taking down a monster multiple times your size with the eclectic arsenal of oversized weapons is something you need to try for yourself.
Chivalry 2
Who's up for a swordfight? Chivalry 2 is a medieval melee combat game that throws you and a bunch of friends or strangers from around the globe right into battles worthy of its infamously bloody era.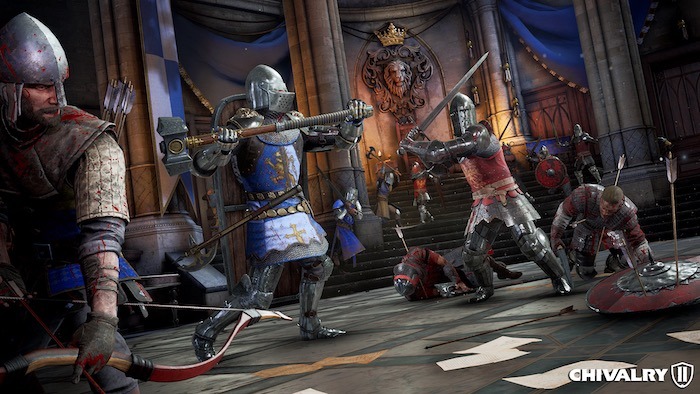 There are castle sieges, flaming arrows and knights clad in all kinds of glorious colors that will soon be soaked with the blood of your enemies. Battles allow up to 64 players to go at it, and a recent update has enabled you to take a horse directly into battle for the first time.
You'll love experimenting with its array of medieval weapons, and the various ways in which they dismember your foes.
Grindstone
Grindstone is a "puzzle-battler". What could be more fun than smashing creeps, earning huge combos and cashing in your grindstones for new gear?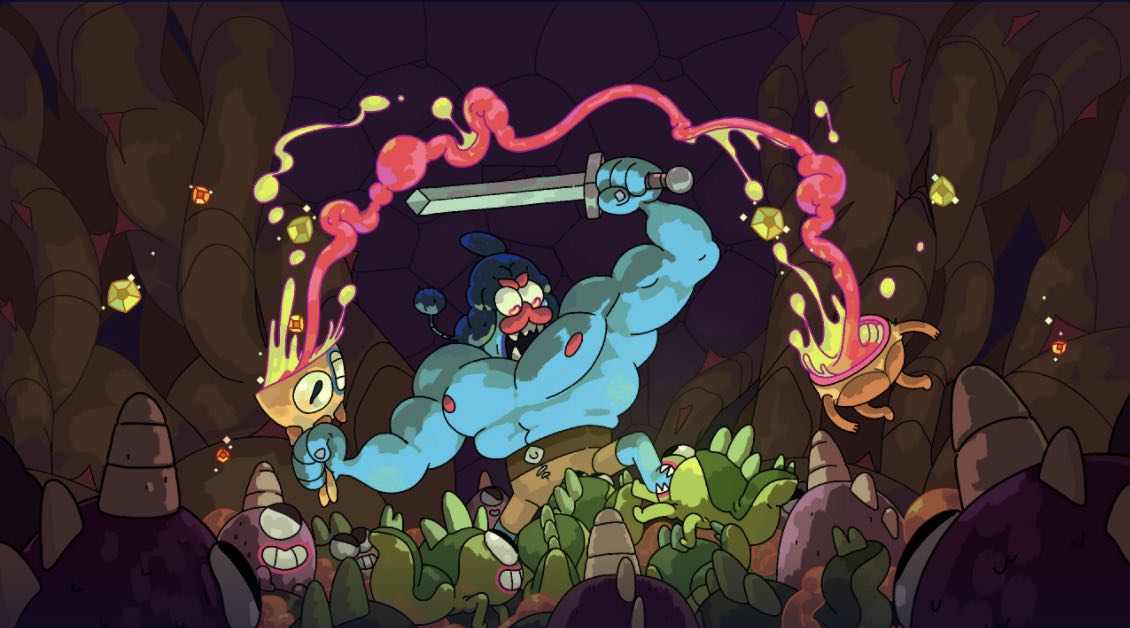 There are more than 200+ levels, enough to keep you entertained for quite a while. Just when you think you've figured out how to hit the perfect combo and beat a level, the game changes on you. Every time I think I've mastered a stage, the game says "no no". Still, it's dynamic, exciting and the art is truly unique. This is an absolute must-own.
Fortnite
Could this list really be complete without the game that basically made the Epic Games Store into the money-chucking powerhouse it is today?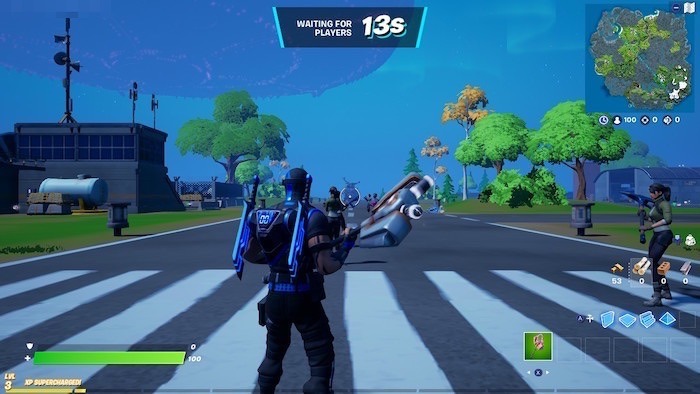 The third-person battle royale shooter is one of the most popular games on the planet, pitting you against 99 other players on a shrinking map in a fight to the finish. The cartoon art style encourages all kinds of silliness, making Fortnite the birthplace of great dance moves like the Floss and the Electro Shuffle.
Fortnite may look sweet and accessible, but its position today as a leading eSport speaks to the high skill ceiling that the game ascends to. Don't be fooled.
Former Exclusives Now on Steam
The following games used to be on our list of the best Epic Games Store exclusives, but have since made their way to Steam.
The Pathless
Hitman 3
Old World
Bugsnax
So set aside your anti-EGS prejudices and frustration at how Epic is hoovering up the exclusives like an all-consuming Black Hole, and dive on in. If, on the other hand, you're cloud-gaming-curious, then see our list of games for the Amazon Luna platform, as well as our line-up of the best platform fighting games you can play in 2021.