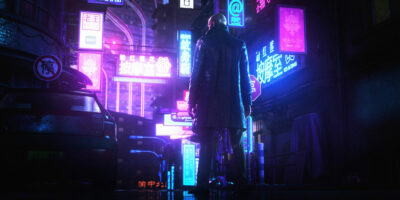 It's a good couple of years now since the Epic Games Store evolved from a glorified Fortnite launcher into a full-on games platform that's the first meaningful rival to Steam since… well… forever, really. Granted, its exclusivity program has been a bit heavy-handed, but that pill has been sweetened somewhat by the endless carousel of free game giveaways.
Love it or hate it (why not both?), Epic Games Store now has a whole host of exclusive games lining its virtual shelves, so we've put together a list of the very best ones that you won't find elsewhere.
Note that many of Epic's exclusives are "timed", so we may see them spread to other stores soon.
1. Rocket League
An Epic exclusive on PC thanks to the purchase of the game's developers by Epic in 2019, Rocket League is yet another title that is a wildly popular multiplayer title. After Epic purchased Psyonix, the game was removed from Steam which is incredibly unfortunate as this move is all politics without considering the players – you know, the people who made the game successful in the first place?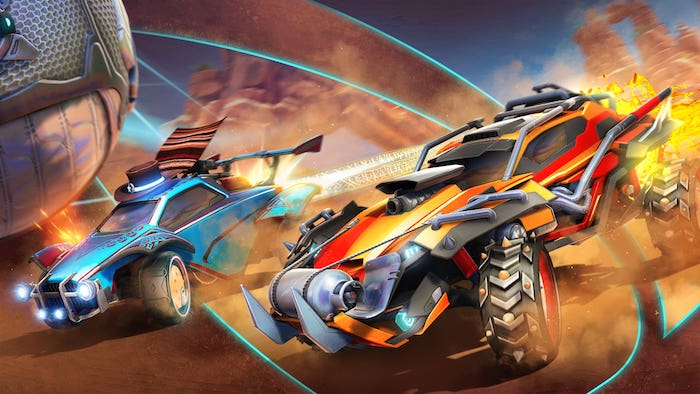 Calling it "vehicular mayhem" is fitting because until you properly learn when to jump, smash, boost and jump again, you might induce your own real-world mayhem by throwing a controller around the room. Needless to say, Rocket League takes plenty of practice. There are often in-game events and limited-time modes plus plenty of in-game purchases to help personalize the look of your car.
2. The Pathless
It's a mythic adventure with archery, eagles and a forest, how can you not be hooked? An Epic Games exclusive on PC (it's available on consoles and Apple Arcade), this is a gorgeous title. The Pathless gameplay is simple as you are the "Hunter" (not at all an original name but that's okay) and your mission is to rid the world of a curse. This curse has darkened the world so it's up to you and your companion eagle to give the world its light back.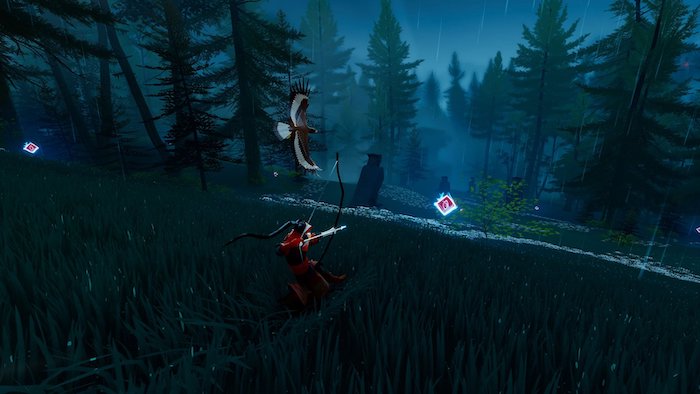 The path you choose to achieve this goal is entirely up to you but it will take all of your archery skills to succeed. Beyond your skills with a bow, acrobatics and trick shots are what you will need to master to progress.
The open world is beautiful. The forests, meadows and snowy tundras are the perfect background as you solve puzzles and learn the mysteries of the island. Did we mention your companion is an eagle? How great is that!
3. Bugsnax
An Epic exclusive on PC, Bugsnax jumped in name recognition as a PlayStation 5 launch title. This cartoonish game is about exploring a mysterious island. Your quest as a journalist is to find and capture the half-bug half-snack island inhabitants all while trying to solve the mystery of the island.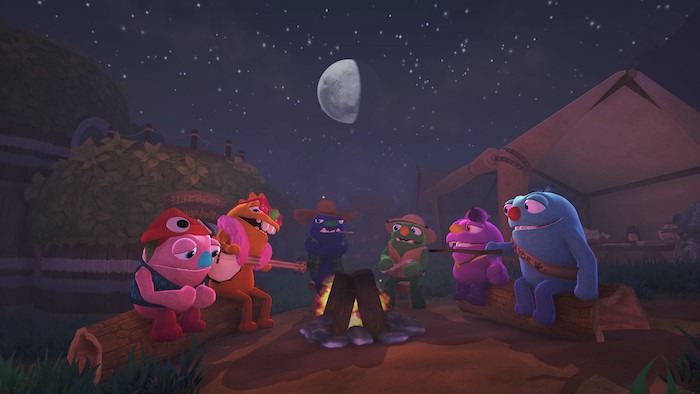 As you befriend different types of animals on the island, you will start to find out what happened to the legendary explorer Lizbert. Bugsnax is one of those rare titles that does a lot right, even if it's only for around eight hours of gameplay.
4. Hitman 3
As a series, Hitman needs little introduction. Like its predecessors, Hitman III is a stealth game to its core and finds you continuing the story of the last two games in the franchise. That you can play each of the six global destinations in virtual reality is just wonderful. Dubai, Berlin, Mendoza (Argentina) all in VR? Sign us up!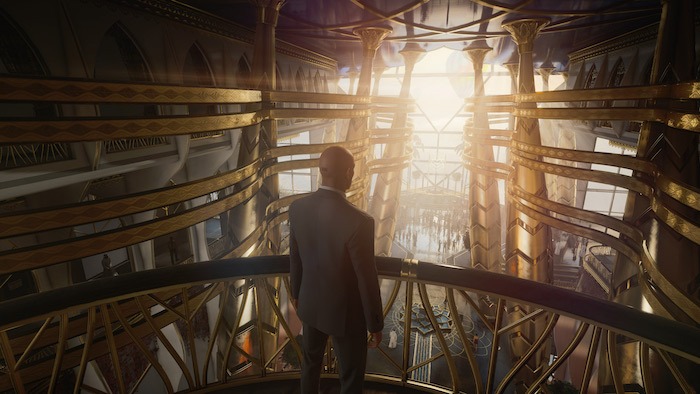 In Hitman 3, Agent 47 dives back into big systems-driven sandboxes that are bigger and offer more avenues of approach than ever before. It's a satisfying conclusion to the rebooted Hitman trilogy and ties together all those loose plot threads as Agent 47 attempts to rid the world once and for all of Providence.
5. Tony Hawk's Pro Skater 1 + 2
Is this the best skateboarding game of all time? Arguably, yes and that is thanks to the combination of outstanding controls, visual upgrades and a modern-day makeover. Not every game in the TH franchise is worth raving about but the original (PlayStation 2) Tony Hawk's Pro Skater 2 is still second on the Metacritic chart of the best games of all time. Tony Hawk's Pro Skater 1+2 gives that beloved game a refresh that is absolutely worthy of your time and money.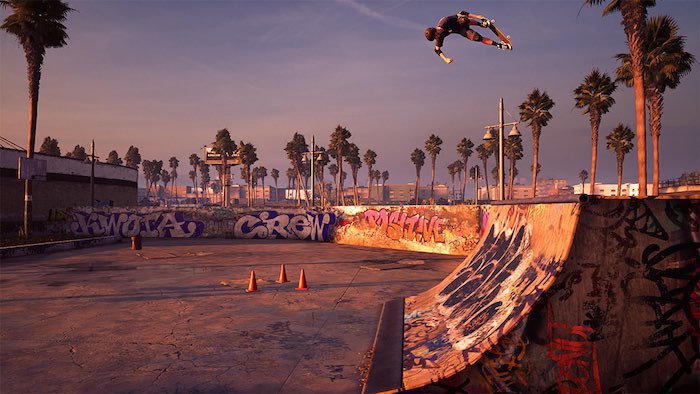 Winning plenty of praise and selling over a million copies in its first week across all platforms, this remaster is exactly what long-suffering Tony Hawk's fans have been waiting for. Compete with friends or strangers from around the world, hitting incredible trick combos while blasting iconic songs from a golden era of skateboarding.
6. Dauntless
Dauntless is a free-to-play title and a mesmerizing RPG game. You are playing as a "slayer" and your task is to hunt down behemoths that have taken control of your land. It's easy to compare this F2P to that of Monster Hunter World (which is not free). Both titles are action-RPGs and each revolve around fighting giant monsters. MHW offers a more immersive environment and requires more strategic thinking but even so, Dauntless is still a ton of fun. You're killing monsters in either an Ice, Desert or Forest biome, what else do you need?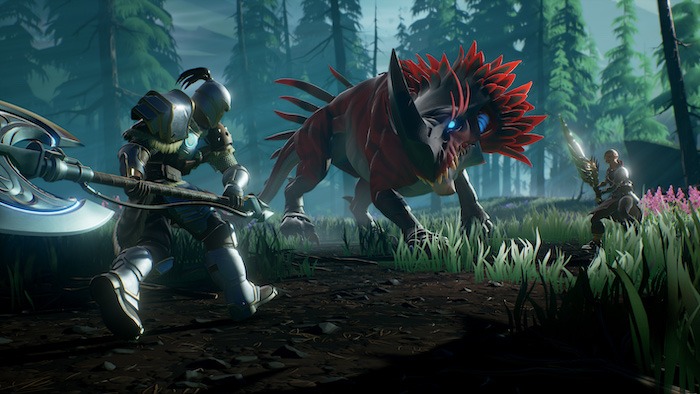 With each victory, you secure more loot and items that can be used to kill more powerful enemies. Mastering combos is the key to victory but the thrill of taking down a monster multiple times your size with the eclectic arsenal of oversized weapons is something you need to try for yourself.
7. Chivalry 2
Who's up for a swordfight? Chivalry 2 is a medieval melee combat game that throws you and a bunch of friends or strangers from around the globe right into battles worthy of its infamously bloody era.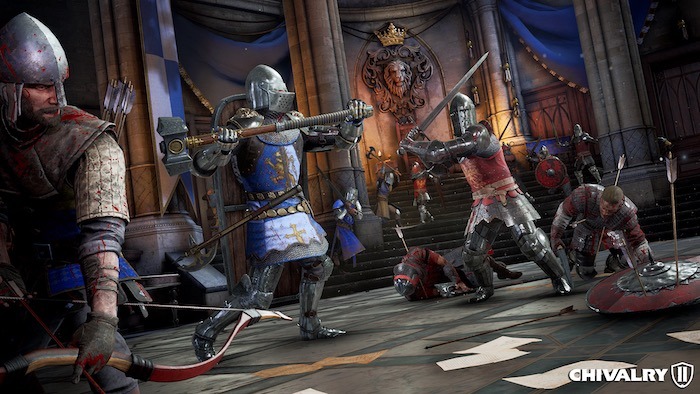 There are castle sieges, flaming arrows and knights clad in all kinds of glorious colors that will soon be soaked with the blood of your enemies. Battles allow up to 64 players to go at it, and a recent update has enabled you to take a horse directly into battle for the first time.
You'll love experimenting with its array of medieval weapons, and the various ways in which they dismember your foes.
8. Grindstone
Grindstone is a "puzzle-battler". What could be more fun than smashing creeps, earning huge combos and cashing in your grindstones for new gear?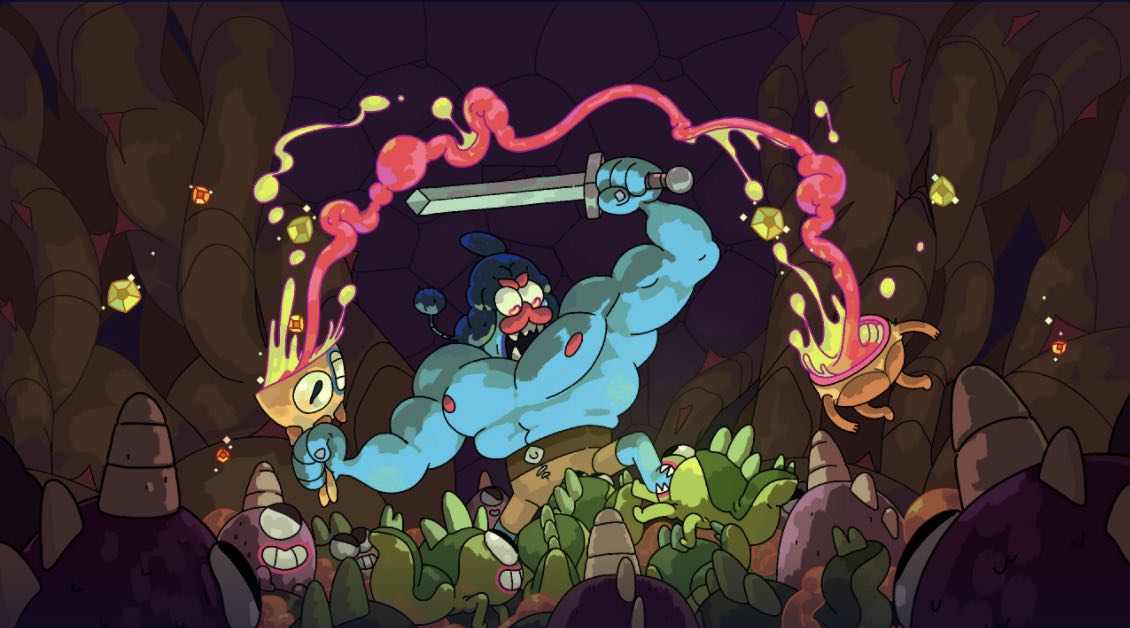 There are more than 200+ levels, enough to keep you entertained for quite a while. Just when you think you've figured out how to hit the perfect combo and beat a level, the game changes on you. Every time I think I've mastered a stage, the game says "no no". Still, it's dynamic, exciting and the art is truly unique. This is an absolute must-own.
9. Fortnite
Could this list really be complete without the game that basically made the Epic Games Store into the money-chucking powerhouse it is today?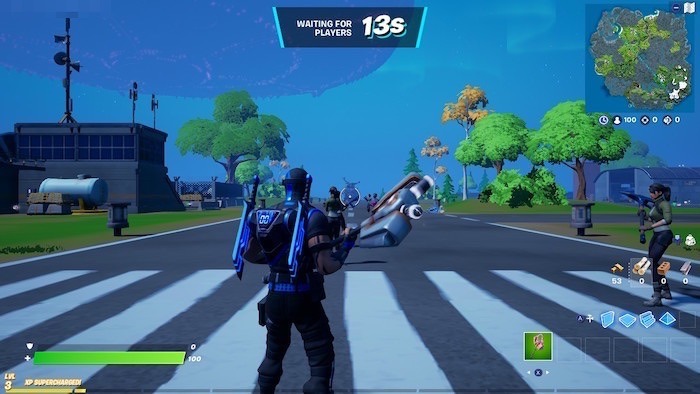 The third-person battle royale shooter is one of the most popular games on the planet, pitting you against 99 other players on a shrinking map in a fight to the finish. The cartoon art style encourages all kinds of silliness, making Fortnite the birthplace of great dance moves like the Floss and the Electro Shuffle.
Fortnite may look sweet and accessible, but its position today as a leading eSport speaks to the high skill ceiling that the game ascends to. Don't be fooled.
So set aside your anti-EGS prejudices and frustration at how Epic is hoovering up the exclusives like an all-consuming Black Hole, and dive on in. The Epic Games Store is here to stay, and plenty of treats await those willing to give it a go (and don't get us started on those weekly free game giveaways!)