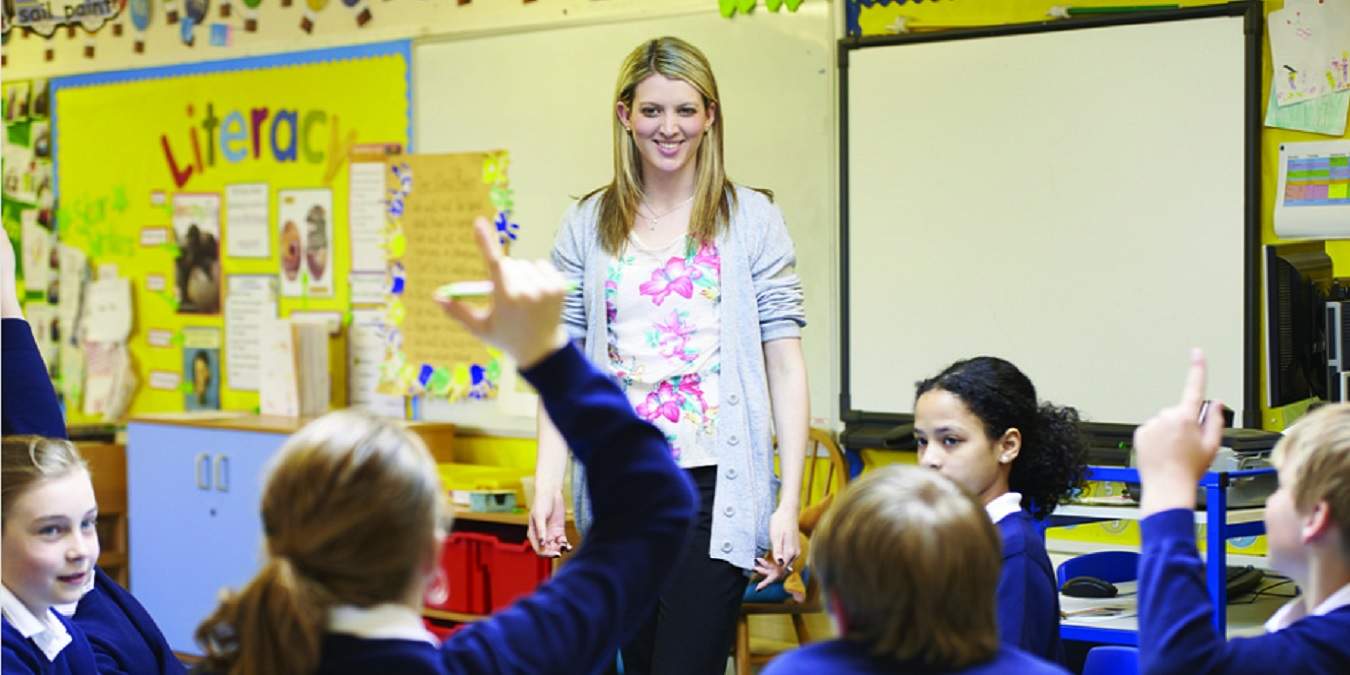 Teachers have the power to change lives, but more often than not, they don't get the thanks they deserve. The ability to juggle dozens of moody kids every day should be enough to qualify them as superheroes. Let them know you appreciate them with some of these gifts to bring a smile to their weary but determined faces.
Keep Calm Coffee Mug
Coffee is fuel and teachers love it. Give your teacher a portable coffee mug to keep them energized throughout the day. Our favorite is the Keep Calm and Pretend It's On The Lesson Plan tumbler. It keeps hot drinks hot for up to three hours and cold drinks cool for up to nine hours (though the scientific veracity of those claims is up in the air as we admittedly haven't actually timed it).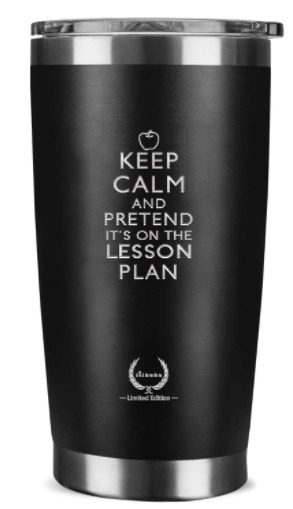 Plus, it's easy to clean, which is vital because after a long day at work who wants to deal with the complications of cleaning dishes? At only $24, it's the perfect gift.
If you have multiple teachers you want to thank, consider this six-piece set of smaller tumblers designed for teachers and daycare workers.
Handmade Gifts
Sometimes, the best gifts for teachers are handmade. A simple card, jewelry, drawing, or anything else handmade instantly shows you care. If you're a parent buying a teacher an appreciation gift and you have younger child, consider asking them to draw a picture or make a card to add to the gift.
Teacher Appreciation Gift Box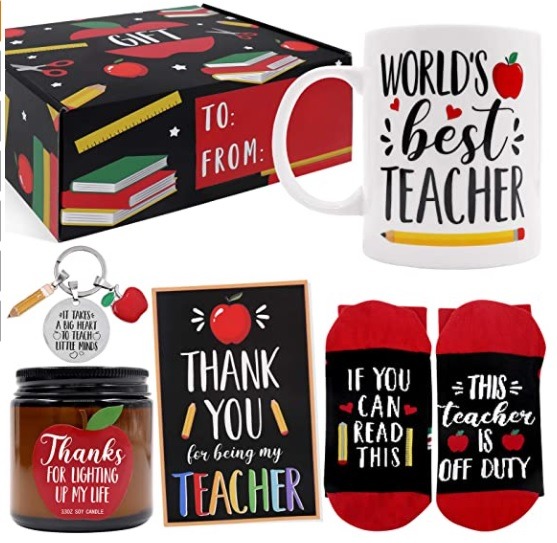 While you can easily create your very own gift box, the Teacher Appreciation Gift Box saves you a lot of time thinking about what to fill it with. It can't get any easier. For $26, you get a mug, candle, socks, thank you card, and keychain. For some reason, the box is made for women, so the socks are sized for women.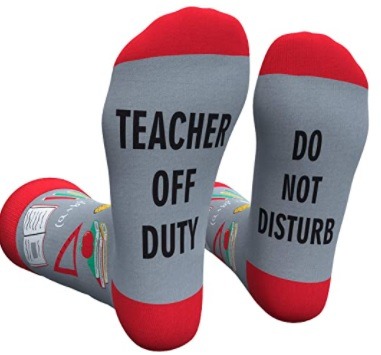 You can switch out those socks for Teacher Off Duty socks that fit both men and women. They're just $11 and work great as a gift all by themselves.
Teacher Enamel Pin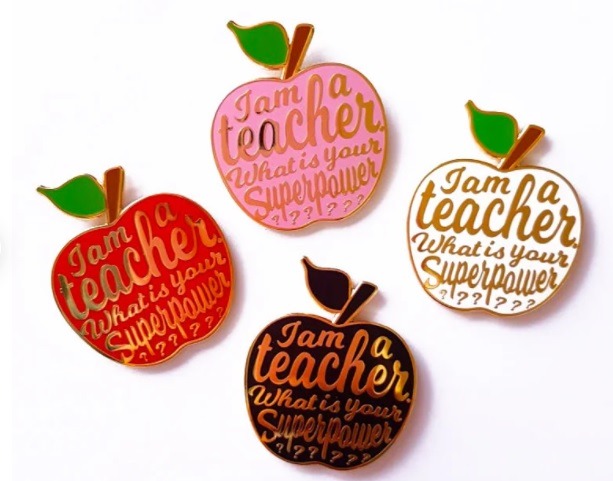 If you see your teacher as a superhero, honor their educational superpowers with this elegant "I Am A Teacher, What Is Your Superpower" enamel pin. It features a classic apple design and comes in red, white, black, and pink. It's a cute gift that doesn't take up much space, but still says thanks in a big way. And, it's just $12 too!
Coffee Sampler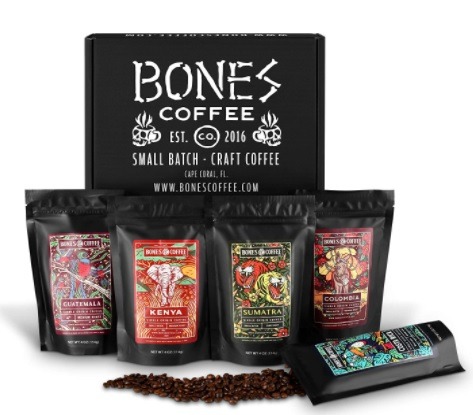 Having a smile on your face that early in the morning requires patience and coffee. So treat your teacher to a variety of options with this coffee sampler. If you know they have several favorites, you can build your own sampler gift basket, or try one of these great options:
Urban Leaf Windowsill Herb Garden Starter Kit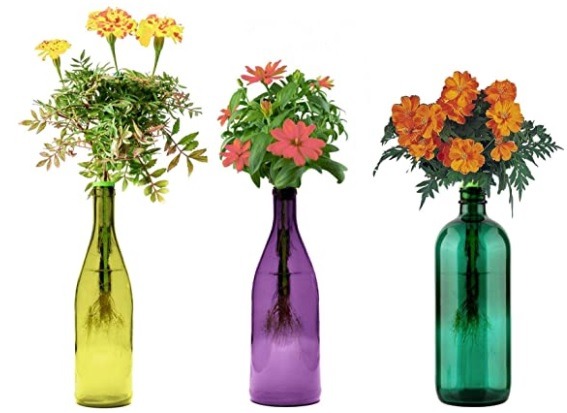 Whether it's bringing a little greenery to the classroom or the home, the Urban Leaf Windowsill Herb Garden Starter kit makes one of the best gifts for teachers. It's a unique gift that keeps on giving. What I love about these is that you only need a dark bottle as your pot. Everything else, including soil, is included with the kit.
Each kit contains three sets of seeds. Choose from herbs or edible flowers, such as marigolds. Kits are $20. You can add bottles for $12 for three. It's worth browsing around the Urban Leaf site, because there's plenty there that makes a fun gift for your teacher.
Teacher Notebook: An Awesome Teacher Is… Journal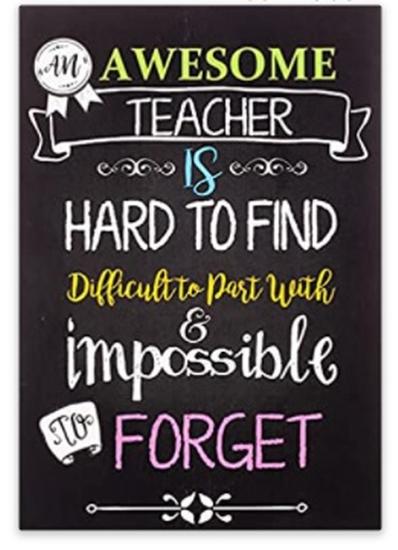 If you're looking for a slightly cheaper gift, especially if you're buying for multiple teachers, the Teacher Notebook for just $7 is absolutely perfect. With 50 double-sided pages, this lined journal is a great way for teachers to write down favorite memories, vent their frustrations, and plan their goals and dreams.
Burt's Bees Essential Gift Set
Teachers deserve soft smooth hands, feet, and lips just like everyone else. After all, standing on your feet all day, explaining lessons, and shuffling papers takes it toll. That's why the Burt's Bees Essential Gift Set is one of the best gifts for teachers.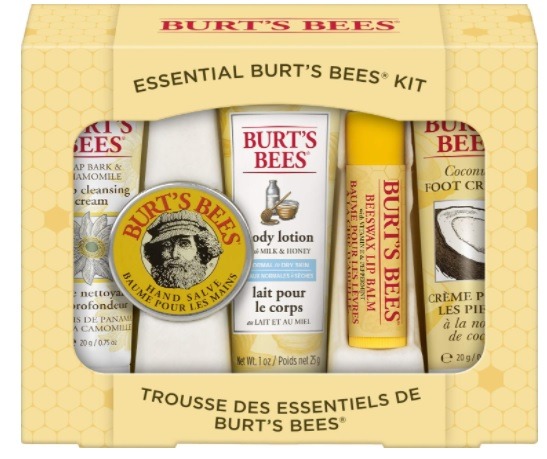 The $10 kit includes travel size versions of Burt's Bees hand cream, foot cream, cleansing cream, body lotion, and lip balm. Larger kits are available too. What's great is this gift works well for both men and women.
Honestly, you can get as creative as you want with teachers' gifts. Personalize them based on what they teach. Or, if they're always using certain pop culture references, get them something related to that to show you actually were listening.
Want to get more creative with your gift-buying? See our list of the best gift ideas for Nintendo Switch owners, and our list of the best gift ideas for geeks!