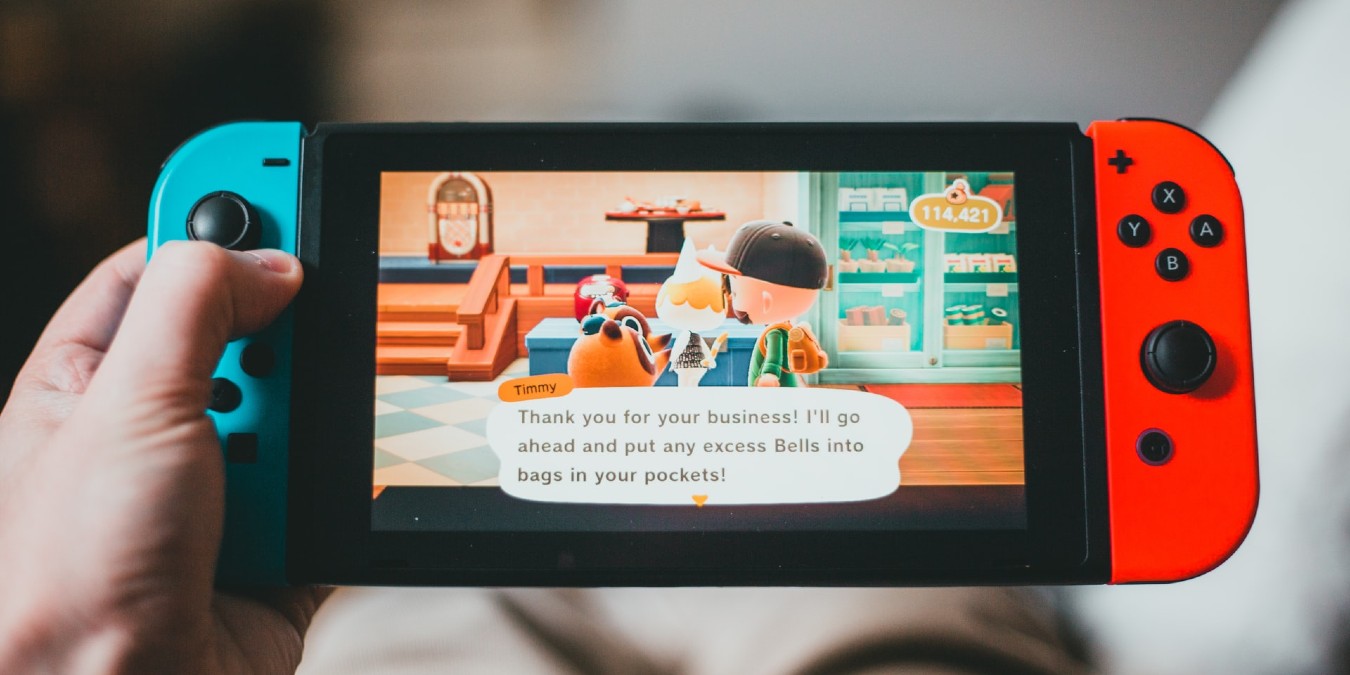 The Nintendo Switch has already proven itself to be one of the most well-regarded and unique video game consoles of all time. From its ability to play Nintendo's iconic library of titles to detachable Joy-Cons that make multiplayer games wildly fun, the Switch has given birth to a library of accessories and gift ideas. Whether it's for him or her, there is quite literally something for everyone.
Carrying Case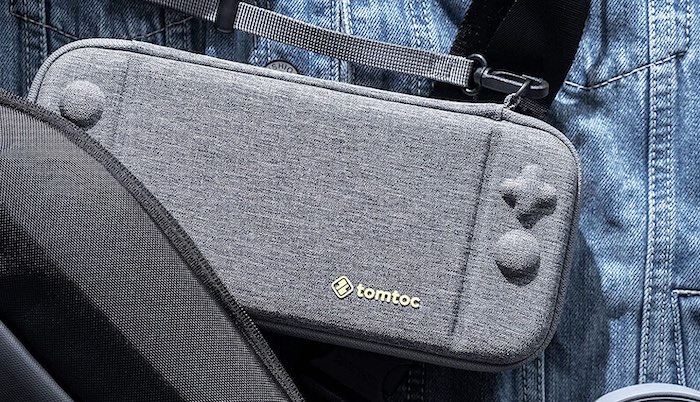 The Nintendo Switch and Switch Lite especially are made for on-the-go use. Given that, a protective case is incredibly important so the Switch is protected against any potential bumps or drops. Tomtoc is a well-known accessory manufacturer and its carrying cases for the Switch are always rated among the best. The hardshell case for the full-size Switch offers excellent protection, comes in a huge number of colors and adds space for up to 10 game cartridges. The Switch Lite version is even cheaper while offering space for up to 24 games and some small accessories.
Analog Caps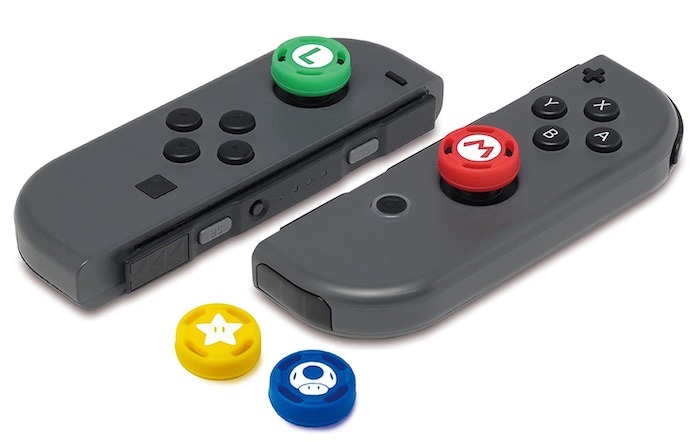 Everyone's Switch looks like everyone else's so any chance at personalization can be exciting. HORI, one of the best-known names for officially licensed Nintendo accessories, adds some analog caps for the Switch. Throw these on top of the thumbsticks on each Joy-Con and they not only add something fun in the form of Mario, Luigi, Star and Toad but also add additional comfort. Your gift recipients can mix and match colors until they find whatever works for them.
Joy-Con Grips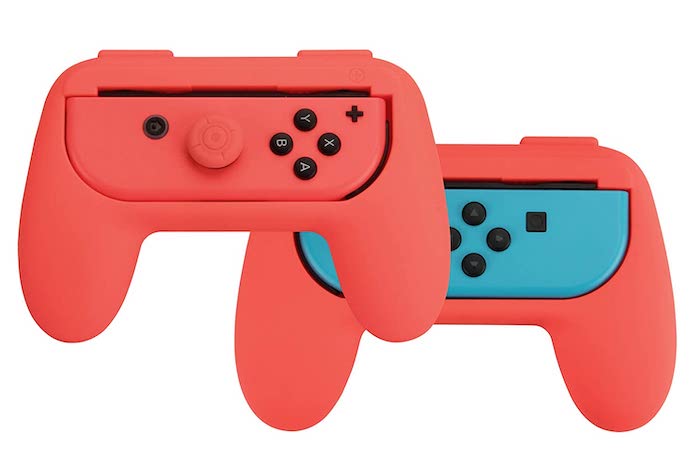 Multiplayer games on the Nintendo Switch are part of what makes it such an awesome console. As each Joy-Con can operate independently, adding an AmazonBasics Grip Kit will add a lot of extra comfort and a little more Joy-Con personality. That they come with two additional thumbstick grips for added comfort just adds to the joy of the gift. Joy-Cons can be easily inserted and removed with no restrictions to gameplay whatsoever. These gifts are good for both him and her.
Ring Fit Adventure

For the fitness lover in your life, the Ring Fit Adventure is the perfect gift. Part adventure game, part workout, the Ring Fit is Nintendo's latest foray into fitness. With the Ring Fit, you will jog, spring and high-knee through dozens and dozens of levels resulting in a truly good sweat. In-game movements are controlled thanks to detachable Joy-Cons so this isn't ideal for Switch Lite owners unfortunately. Throw in additional mini-games and the option for customizing a workout routine and everyone looking to gamify their way to better fitness will love this Nintendo Switch accessory.
Super Mario Monopoly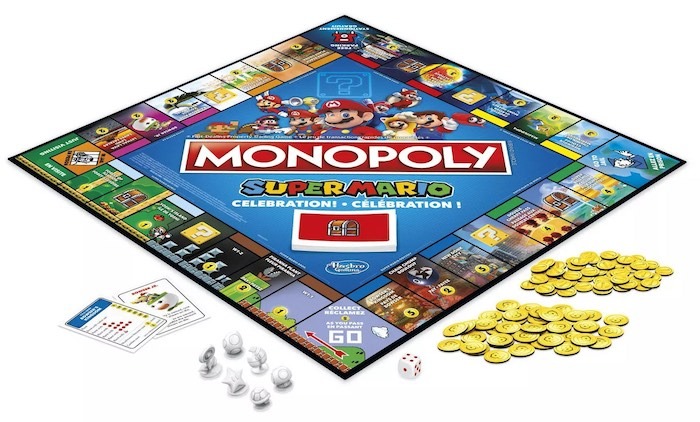 While decidedly not a Nintendo Switch-based gift idea, everyone loves a good game of Monopoly. In this instance, you trade Boardwalk and railroads for Princess Peach castles, Yoshi island and Toad houses. It all makes for an engaging playthrough while still enjoying the basics of Monopoly gameplay. This is a great gift idea for any Super Mario and Nintendo fan age 8 and up. There are even sound effects to deepen the level of authenticity and enjoyment.
Mario Kart Live: Home Circuit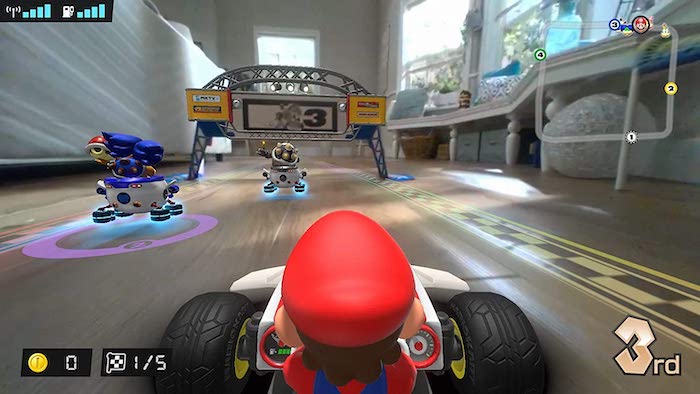 Mario Kart is one of the most iconic titles in the Nintendo lineup and the latest game for the Nintendo Switch is arguably its best. With Mario Kart Live: Home Circuit, Nintendo is taking Mario Kart to the next level with the ability to add an actual race track in your home. There is just something about zooming around your home with friends and family in augmented reality that truly puts you in the seat with Mario. Good for both the Nintendo Switch and Switch Lite, each kart reacts in your hands as you hit items, move around the course and use boost to try and overtake your racing competition.
Lego Super Mario Adventures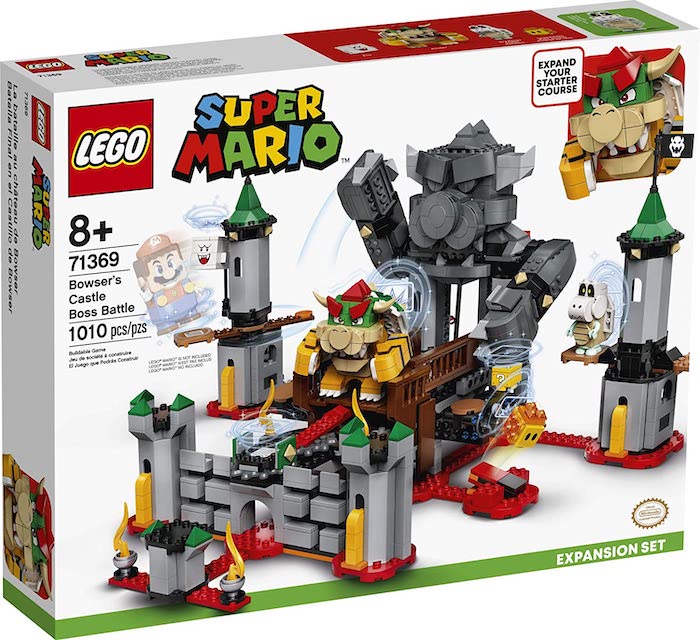 Like Monopoly, Lego is a favorite of all ages and when you pair Super Mario and Lego together, the result is magical. This 1,010-piece set is great for kids age 8 and up but, as we well know, Lego truly knows no age or gender boundaries. This is every kid's dream to play through the final boss fight that has been so difficult to reach through Mario titles starting with the NES all the way to the Nintendo Switch. With a dozen other Super Mario Lego sets available, gift one or more sets and let your gift recipient go wild with imagination.
Anker PowerCore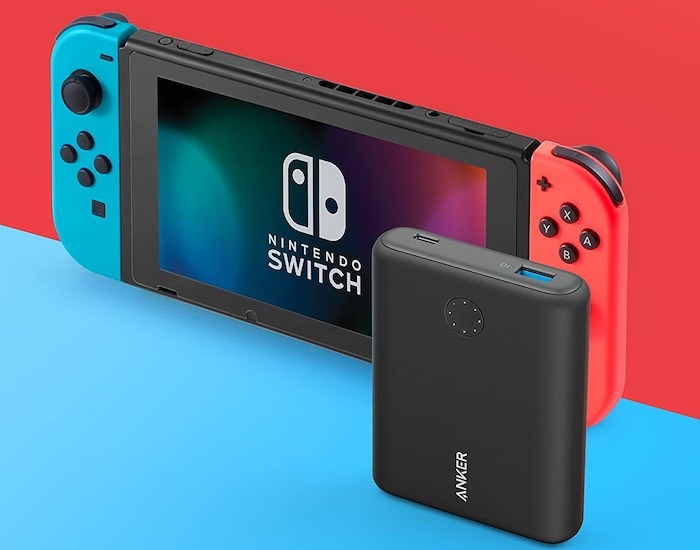 The worst part of owning a portable console is that sound, tone or warning when your battery is running low. Anker, in partnership with Nintendo, has released a portable battery pack that adds up to ten additional hours of playback while on the go. Officially licensed by Nintendo, charging up the Switch takes as little as three hours and adds 1.7 full charges while on the go. This is truly the perfect his and her gift for anyone who travels, commutes or loves to play on the sofa away from a charger.
Nintendo Switch Online Membership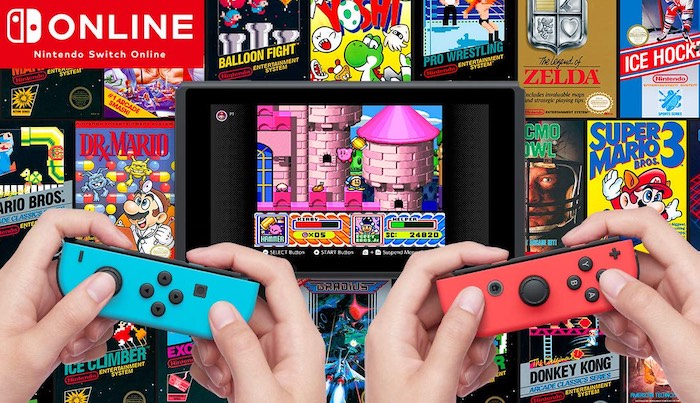 For anyone in your life who loves retro gaming, a Nintendo Switch Online membership is the ideal gift. Providing access to dozens and dozens of original Nintendo and Super Nintendo titles, this is the gift that keeps on giving. There are hundreds of hours of game time already. Favorites like the Donkey Kong Country, Super Mario All-Stars, Punch-Out and Star Fox populate the retro selection. On top of that, the online membership ensures that titles like Splatoon 2 can be played with friends.
Wrapping Up
The list of gift ideas for a Nintendo Switch fan feels almost endless. In the case of new controllers and gift cards, there's a good chance those have already been purchased. Instead, this list focuses on those nice-to-have gifts that people may not buy themselves. In that case, each of these Switch items is the perfect gift idea.