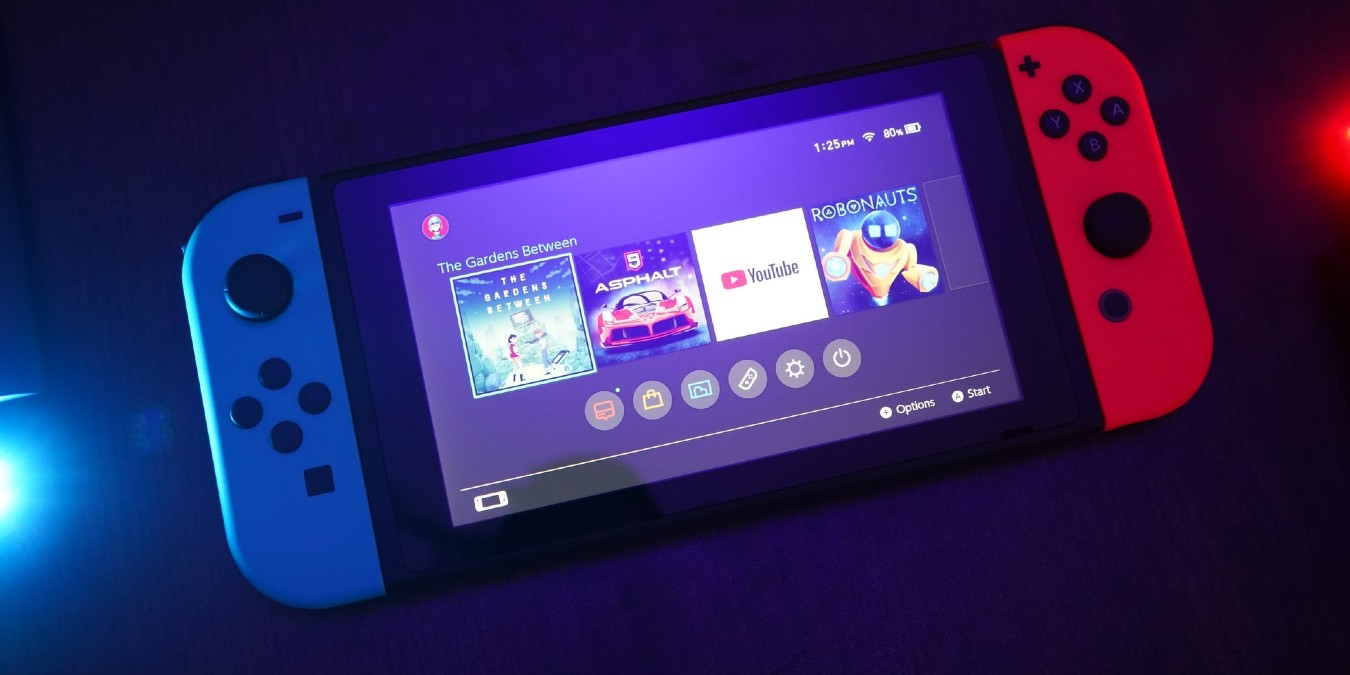 Nintendo Switch Online has quickly grown into one of the most popular ways to play nostalgic classics from the company's incredibly deep catalog. When you want to relive your childhood or introduce your own friends and family to the games you loved decades ago, Nintendo Switch Online is the absolute best way to do so.
What Is Nintendo Switch Online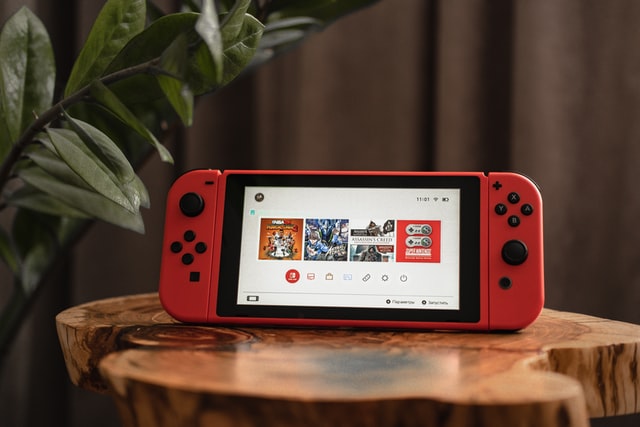 Nintendo Switch Online or NSO for short is best known as the home to more than 90 (as of June 2021) games from the NES and SNES libraries. This curated library includes online functionality, hence the name, but also ensures you compete with friends and family. On top of that, you also receive the ability to save all of your game data in the cloud. It's a really great way to save some space on your Switch for more games. Beyond the primary functions, there is also access to the Nintendo Switch Online app. This app, available for both smartphones and tablets, allows subscribers to voice chat in compatible games.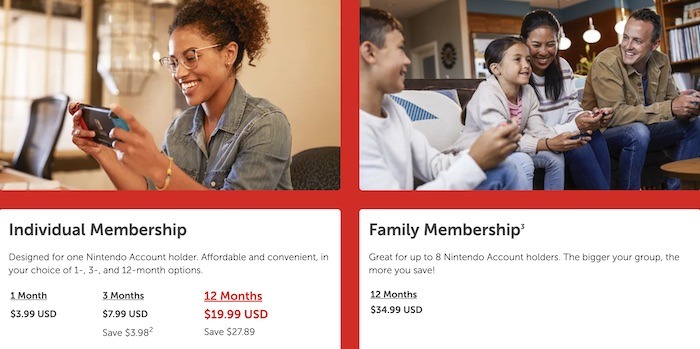 For individuals, the cost is $19.99 per year and for families, $34.99 per year which allows up to eight different Nintendo account holders. There are monthly and three month options but the yearly plans are the best value.
Pros and Cons

With NSO, the pros and cons are pretty straightforward. There isn't a lot of superfluous detail that can confuse someone thinking about signing up. Let's take a look at the pros:
Access to free NES and SNES games with a separately downloaded app. New titles arrive intermittently and Nintendo does not release a calendar for upcoming launches.
Cloud saves as stated above are great for anyone looking to save storage or switch to a new Nintendo Switch.
It's relatively inexpensive, especially for families.
Access to additional benefits like exclusive games and special offers, classic game controllers, in-game bonuses and more.
As simple as the Pros are to discover, so too are the Cons:
The library of games is relatively small a few years after NSO was made public. Nintendo needs to release games at a faster clip.
Only NES and SNES games are supported. The Switch is capable of running N64 and Gamecube titles from a power standpoint, so why haven't we seen titles from those eras? Why are there no titles for Gameboy either?
Requiring a dedicated app for voice chat is something we would have expected a dozen years ago, not in today's gaming world.
Would love bigger discounts on games in the eShop (Nintendo's digital store) similar to how Xbox and PlayStation Gold and Plus subscribers get discounts.
Ultimately, for the inexpensive amount it costs, Nintendo Switch Online represents a really good deal. It's cheap enough to buy on impulse and offers a nostalgic value that only Nintendo can offer.
Best Games with Nintendo Switch Online
A Legend of Zelda: A Link to the Past (SNES)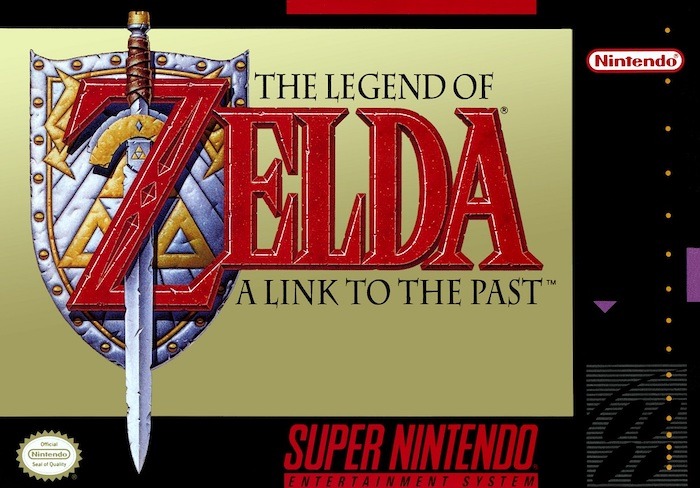 Arguably this is one of, if not the best, Zelda game ever made. Playing this on the Switch is just pure joy. This top-down blast from the past is a 16-bit experience that you must replay or try again for the first time. As Zelda, you will dive into this action-adventure game to save Hyrule and defeat the dark lord Ganon. Of course, there's a rescue mission here as well so don't think it's all fun and games. There are people counting on your successes. Originally launched in 1992 in North America, A Link to the Past quickly became and remains one of the best-selling SNES games of all time.
F-Zero (SNES)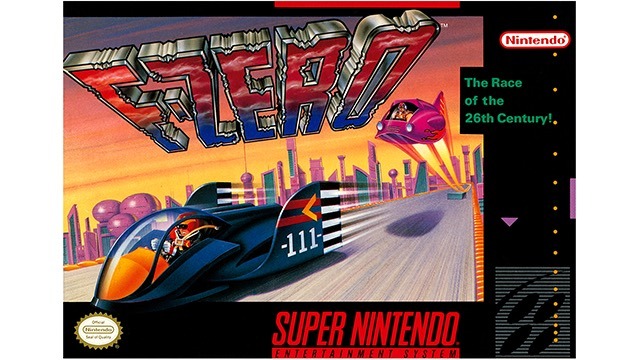 The SNES original F-Zero is one of the best racing games of all time and for very good reason. This sci-fi futuristic gameplay was one of the first to add a 3D-like style of gameplay that really immersed you as you battled your opponents for first place. It's the year 2560 and, F-Zero has long been thought to have been inspired by the F1 races of the 90's. With 15 tracks available, four difficulty levels and replayability that has lasted for decades, victory is never assured. All of your skills will be required to take down the AI and ensure that you are holding the first place trophy at the end of the day.
Excitebike (NES)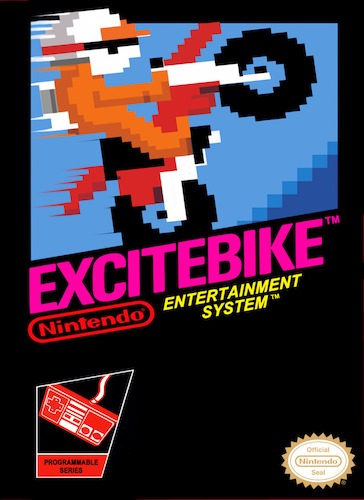 Excite is a motocross racing game for the NES. It may seems easy, but a variety of obstacles stand in your way from claiming absolute victory. The graphics aren't fantastic but they are a walk down memory lane and even with so-so graphics, it's a whole lot of fun. Playing this game on NSO is a true trip back in time to a time before the Star Wars sequels were a reality and Michael Jordan had yet to conquer the NBA. Thirty-seven years later, it's a great pick-up-and-play game that has and will continue to stand the test of time.
Tecmo Bowl (NES)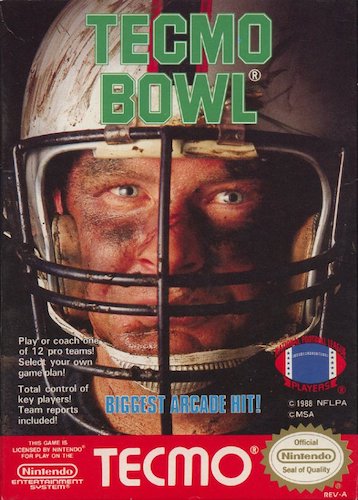 Before Madden football conquered the land of console gaming, there was Tecmo Bowl. Arguably one of the best sports games of all time, the video game version is just fantastic. No matter if you are a beginner or die-hard football fan, you'll love the simplistic nature of having only four offensive plays to move the ball down field. Defense is just as simplified and if you pick the right play, you'll stop your opponent cold or pick the wrong play and watch them move the ball down field. Another entry on the list of the greatest games of all time, Tecmo Bowl set the bar for football games to come and still to this day, is a whole lot of fun.
Donkey Kong Country (SNES)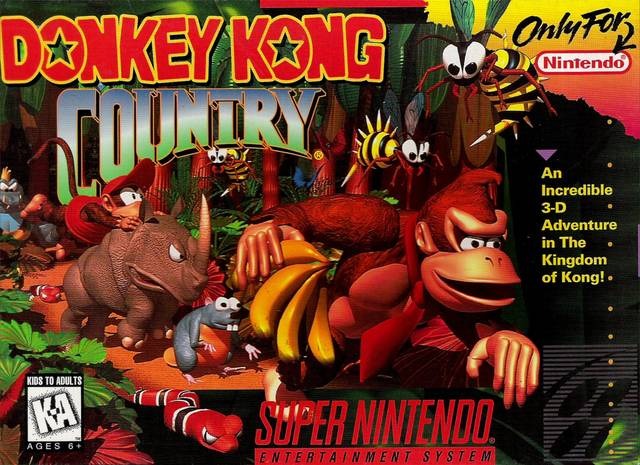 Donkey Kong Country is a highlight of the SNES' golden age and for very good reason. Whether you're charging down enemies on top of a rhino or tag teaming various challenges with your nephew, Diddy Kong, there's just so much to love about each of this game's 40 levels. Everything from the music to overall character and side-scrolling theme help you tune out the world. The controls are great and while it has spawned multiple sequels, the original is undoubtedly the best.
Punch Out (NES)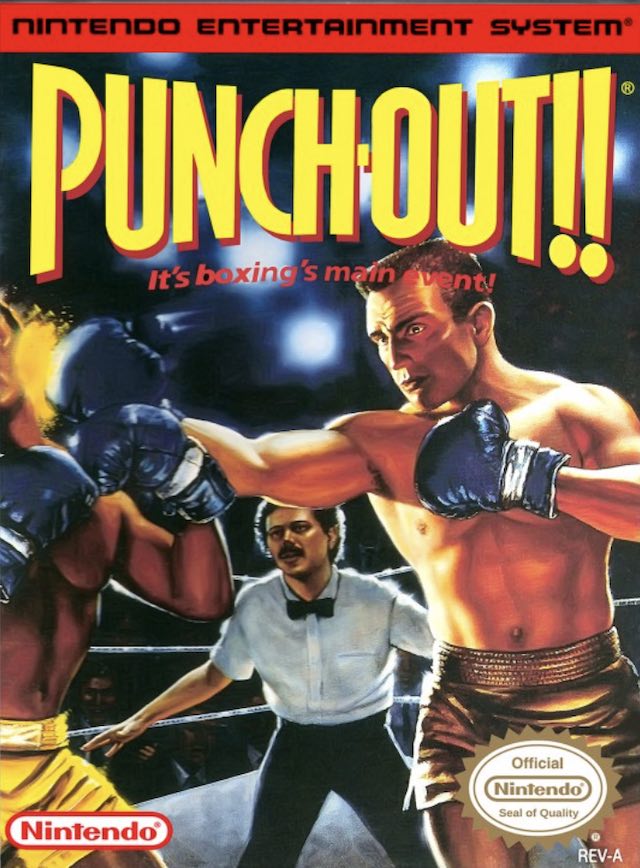 No matter how long it took you to beat, Punch Out is one of the most classic NES games of all time. What looks to be a simple boxing game is much more of a dance of reflexes, memorizing how to beat various opponents and requires some good old-fashioned luck. The characters are comical and the don't-call-him-Mike-Tyon final boss is one of the greatest "villains" of all time. Even with the rights to the Mike Tyson name lost, there's just something about throwing punches, hooks and jabs with Little Mac that can live on forever.
Super Mario World (NES)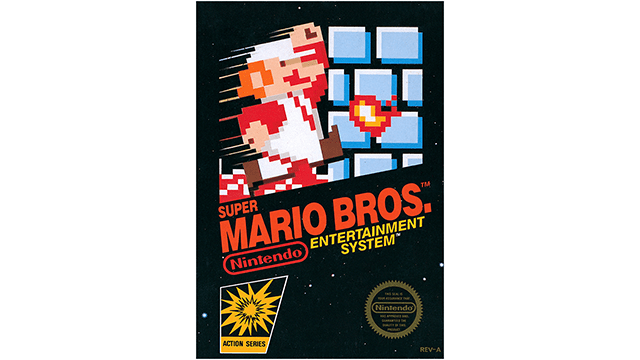 No list of the best classic games would be complete without a mention of the original Super Mario Bros. Undoubtedly one of, if not the most, iconic video game of all time, the original remains one of the best versions of a game that has led to multiple sequels. Even with other classics on Nintendo's online service like Super Mario Bros 3 and Super Mario All-Stars, the original is still the best place to start. Sure, the graphics are nothing to brag about but that is what makes this side-scrolling game so incredibly fun.
Super Mario Kart (SNES)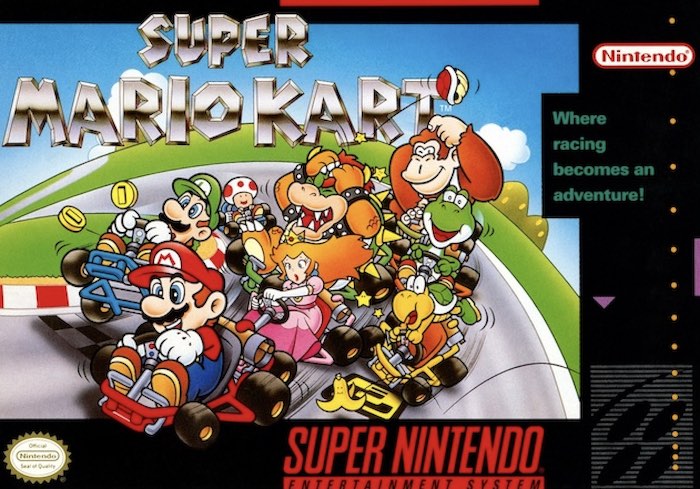 The Super Mario Kart may be the best iteration of the Mario Kart series when you compare the greatness that has been the Wii and Switch versions. What it lacks in 3D fun, it more than makes up for with just pure racing thrills. The eight-character limit was never a factor and handling was fantastic. Grabbing coins to go faster and winning turtle shells to stun your opponents was the kind of fun that kept you at a friend's house for hours.
Ninja Gaiden (NES)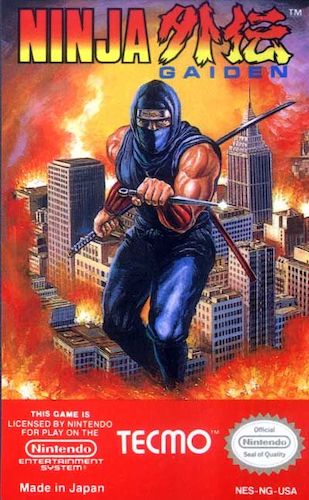 Infamous for its difficulty, especially in its higher levels, Ninja Gaiden still remains a must play on NSO. The artwork is excellent with boss fights that are as frustrating as they are fantastic. As you set out to avenge your father, this game is a must-play for fans of the original, the series or even for anyone who has never heard the name "Ninja Gaiden". There's a good reason why the original title won numerous awards and, like a number of other titles on this list, it is often regarded as one of the greatest games of all time. The main characters' ninja-like moves were truly different from the side-scrolling action of Mario which helped it find a whole new audience.
River City Ransom (NES)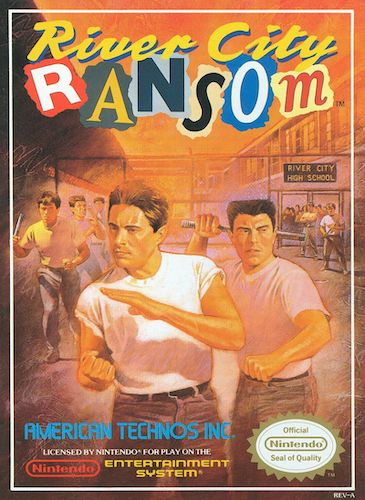 One of the first in the now wildly popular "beat em up" genre of games, River City Ransom is a brawling game that is just fun. Play by yourself or with a friend and you can waste hours beating up enemies, battling big bad bosses and then doing it all over again and again. There's a bit of RPG in here as well which helps with the replay value but mostly it's all about the joy of taking down thugs time and time again.
Which one of the best Nintendo Switch Online games do you like most?