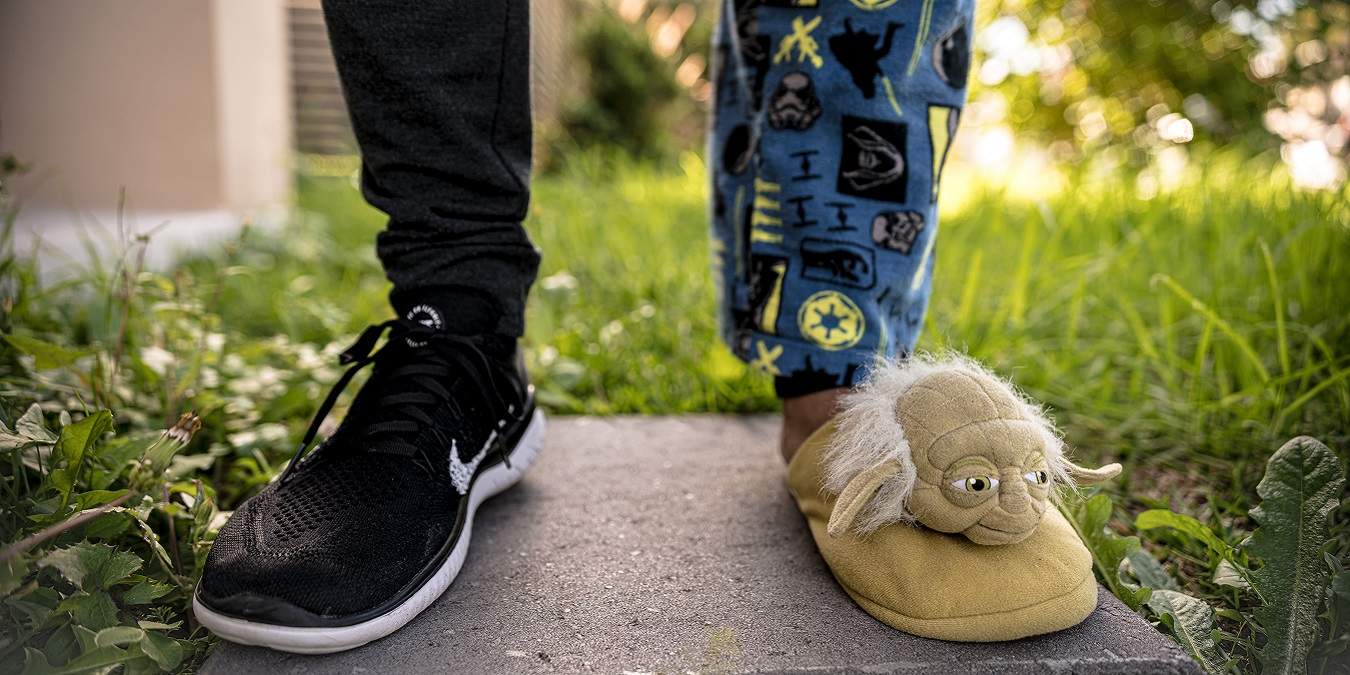 If your mind goes blank when trying to come up with gift ideas for geeks, you're not alone. What do you get for the person who's probably already collected everything they're passionate about? The great thing about geeky gifts is there's always something new, fun, and creative. While the latest tech is always a good idea, this list will go beyond tech gadgets.
Geek T-Shirts
It's hard to go wrong with t-shirts. When in doubt, tees make the absolute best gift ideas for geeks. Plus, they're affordable. Some fun options include:
1. I Don't Get Older, I Level Up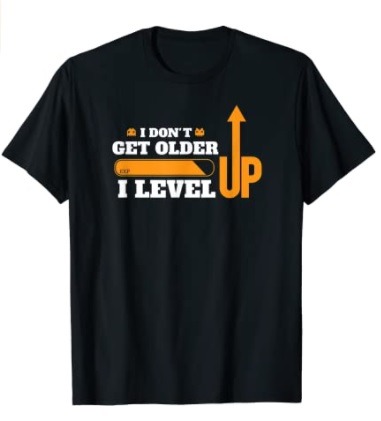 This is a must-have for any gamer geek. Plus, it comes in five different colors for men and women for only $19.95.
2. I Can't Adult, I'm Gaming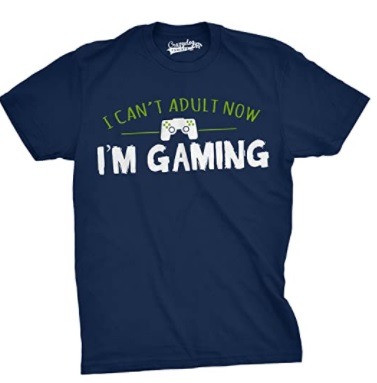 Another classic gamer t-shirt. While it only comes in men sizes, it's still great for women too with pricing starting at $9.99.
3. Pew Pew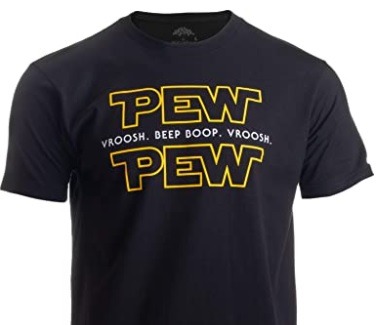 Sometimes it's hard not to make your own sound effects. And that's exactly what this t-shirt is all about. The unisex shirt is just $15.95.
4. Science Like Magic But Real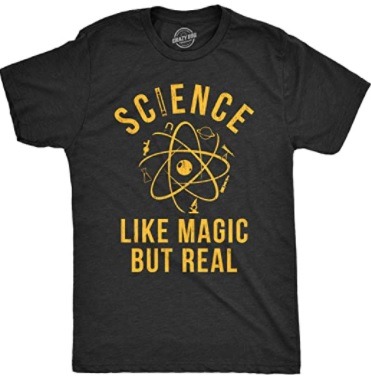 Have a science geek in your life? Help them show their love of magical science with this cool shirt starting at $11.99. While this listing is for men's sizes, women's sizes are available in a separate listing.
There's also an adorable unicorn version ($19.99) available to mix up fantasy and science.
5. Star Wars Men's Words of Wisdom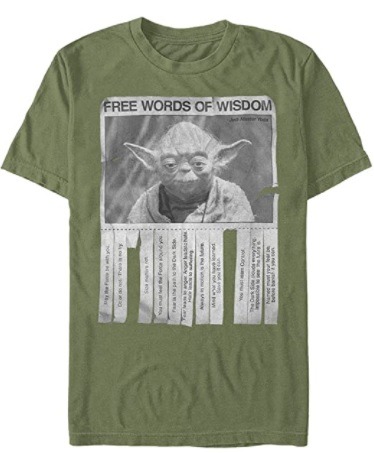 Yoda always has wise words to share and so does this great geeky t-shirt. It's available in 11 colors starting at $12.65.
6. IT I'm Just in It for the Cache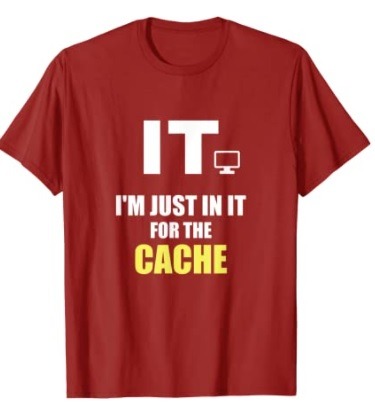 Computer geek? Nothing beats IT puns. Your geeky friend will love this shirt that comes in five colors for $19.99.
Geeky Games and More
Games often make some of the most loved gift ideas for geeks. This is especially true if it's something they can play with their friends. So, consider strategic board games, trivia games, puzzles, and even small building items (such as magnets). Classic themed games, such as different versions of Monopoly, work well. Of course, video games are ideal too if they don't already have everything. A few fun recommendations include:
7. Monopoly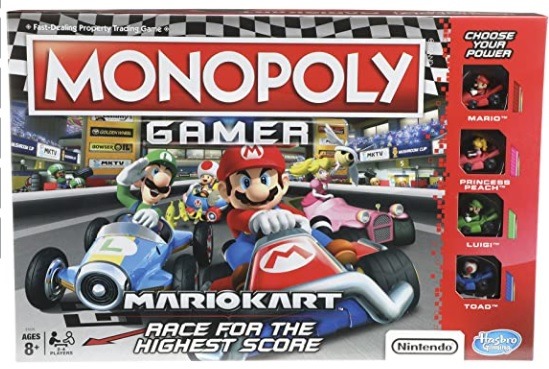 There are numerous geeky editions of Monopoly to choose from, such as:
8. Geek Battle: The Game of Extreme Geekdom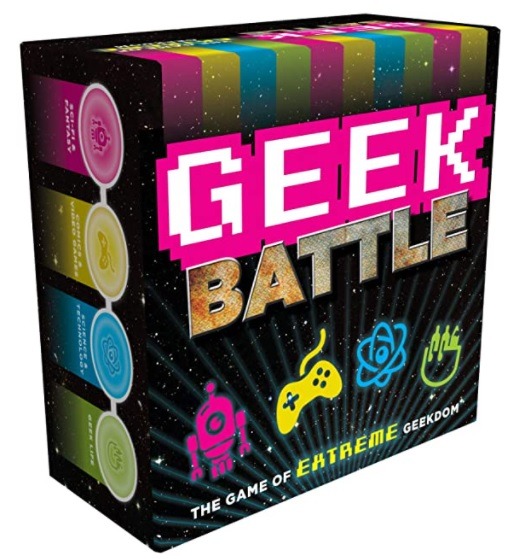 Who really is the geekiest? Find out in this ultimate trivia showdown featuring a variety of geek categories. It's endless fun for just $13.99.
9. Cards Against Humanity Sci-Fi, Fantasy, & Geek Packs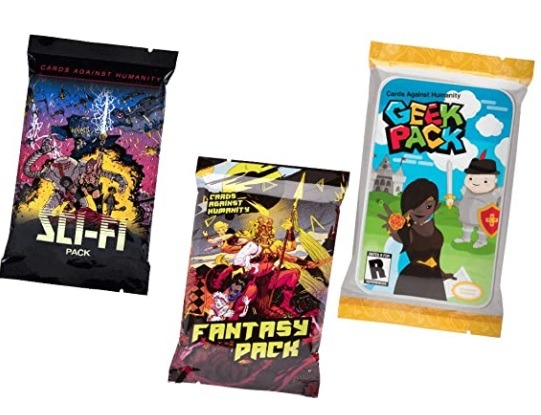 While you'll want the base Cards Against Humanity game too, the Sci-Fi, Fantasy, and Geek expansion packs are must haves for any geeks. You can get all three together for just $22.54.
10. PIXIO Noir Abstract Series 60 Magnetic Blocks Construction Set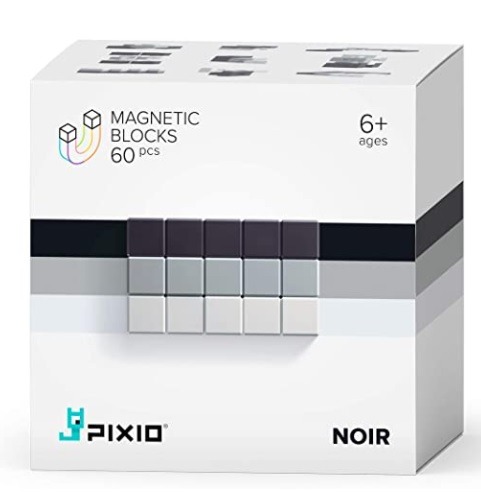 Magnetic blocks might not seem like a great geek gift, but the possibilities for what they can build are endless. Think of it like Legos, but with magnets. Sets come in different color sets for $29.99 each.
11. Shashibo Shapeshifting Box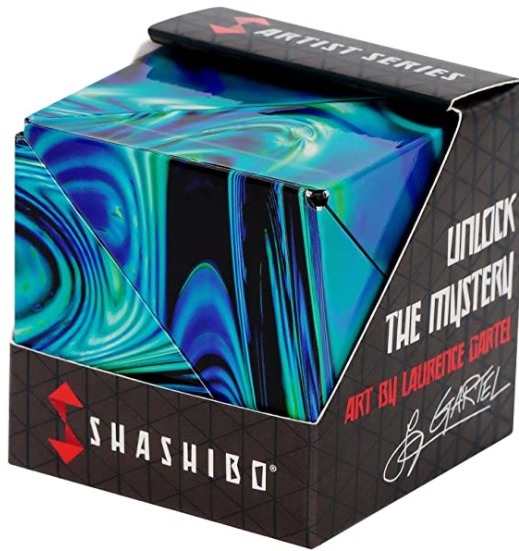 Every geek needs a great fidget device to work out stress while gaming, solving their friends' IT problems, or watching a particularly intense movie. This not only looks great, but features rare earth magnets for just $25.
12. Magnetic Poetry Geek Kit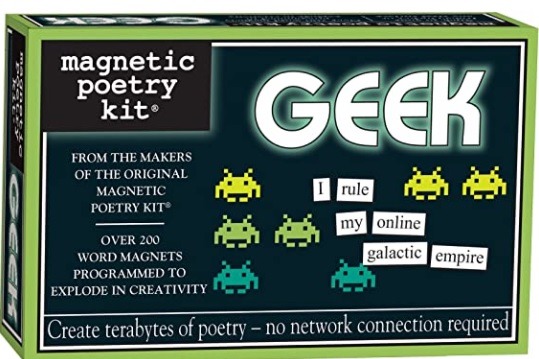 Even geeks have inner poets just waiting to get out. Help them show off their mad verses with a magnetic poetry kit for just $12.95.
13. Metal Earth Models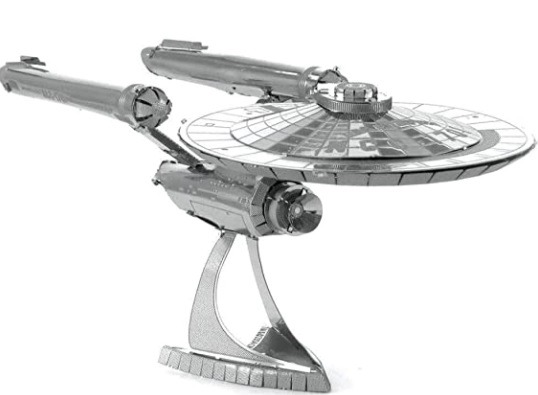 Build incredible 3D models from thin sheets of metal. The great thing is Metal Earth offers kits for all types of geeky fandoms, such as Harry Potter, Star Wars, Marvel, Star Trek, Doctor Who, and many more. Most kits are between $15 and $40.
Mugs & Cups
Want to make a geek happy? Just put something caffeinated in front of them. That's why mugs and cups are always popular gift ideas for geeks. Seriously, who wouldn't love having one of these mugs:
14. Dungeon Master Beer Mug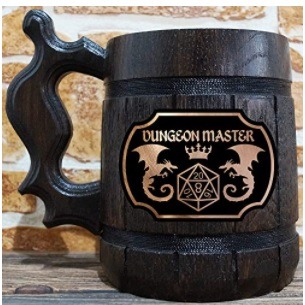 Being a dungeon master is hard work. Show your appreciation with this elegant tankard made from oak and stainless steel for just $41.99. You can even add custom engraving.
15. Paladone Gameboy Heat Changing Coffee Mug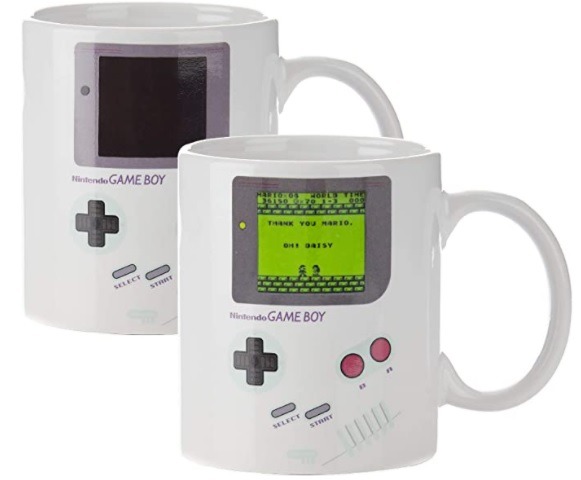 Retro gaming meets coffee with this fun mug that'll definitely make you nostalgic for your old Gameboy. It's a simple, yet amazing gift that only costs $13.99.
16. Pi Can't Stop Won't Stop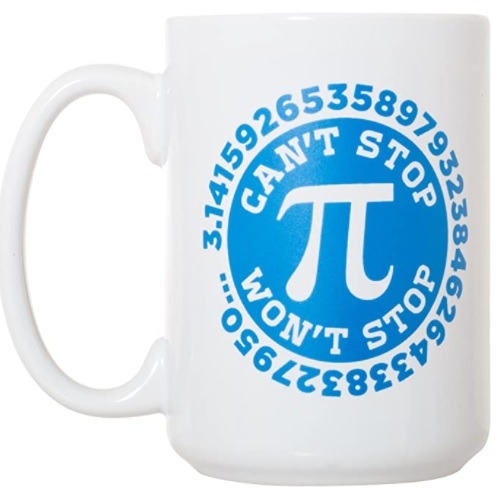 No math geek can resist a Pi gift. While Pi might be irrational, this gift for just $12.50 definitely isn't.
17. My Worst Nightmare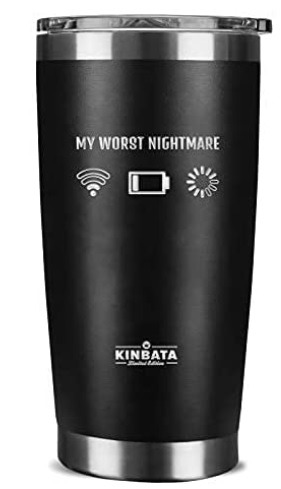 No Wi-Fi? Battery low? Loading? These are just a few of the nightmares geeks have to face on a regular basis. Help them face those fears with this 20 ounce insulated tumbler for $21.50.
18. Wi-Fi Went Down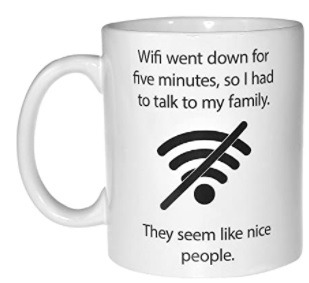 The worst part of the Wi-Fi going down is having to actually interact with family and friends. Let your favorite geek drink in peace while the Wi-Fi works with this cute mug for $13.50.
19. Tech Support Definition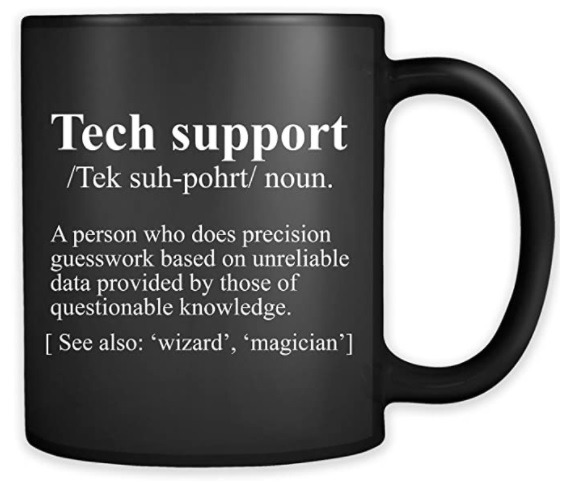 Whether it's a geek who works in tech support or just gets endless questions from friends and family, they'll love this mug that defines the tech support role perfectly. Grab this gift for $13.99.
Fun Lighting
Lighting might not initial make your choice for gift ideas for geeks, but this isn't just any regular lighting. This is the stuff geeks dream about. Add some light into your favorite geek's life with these fun options:
20. SJIAHEE 3D Lights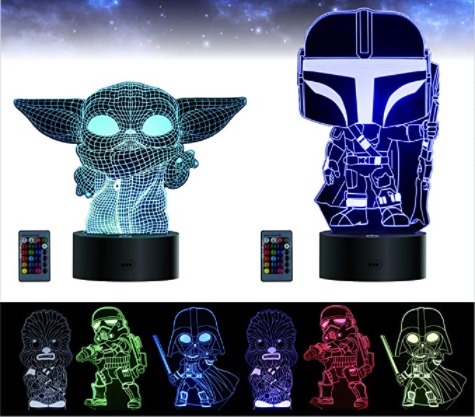 It's hard to pick just one stand out with the variety of Star Wars, Avengers, Pokémon, and numerous other types of 3D lights. Many of the options come with several light patterns in one set. Of course, there are more general adjustable color lights to create the perfect home theater or game room. Pricing ranges from $18 to over $30.
21. LOTOS Star Trek 3D Light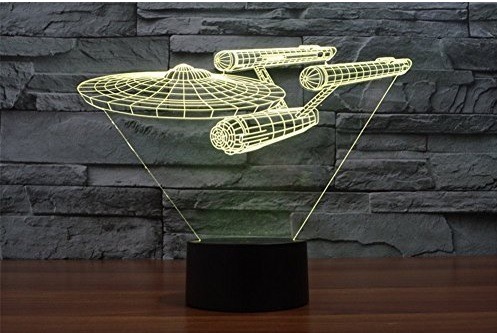 For Trekkies, this 3D light is a must have. While simple, the seemingly floating USS Enterprise looks great with as the lamp changes colors. Plus, it's incredibly cheap at just $6.84.
22. Pac-Man Ghost Light Table Lamp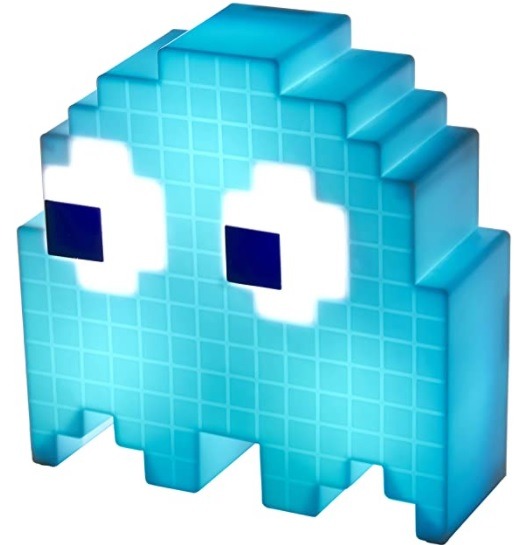 Any retro gamer geek needs this color-changing Pac-Man lamp. It'll bring you back to simpler times where all you had to do was out maneuver ghosts, though still not an easy task. This stunning lamp is just $31.99.
23. FULLOSON Pixel Game Over Illusion Lamp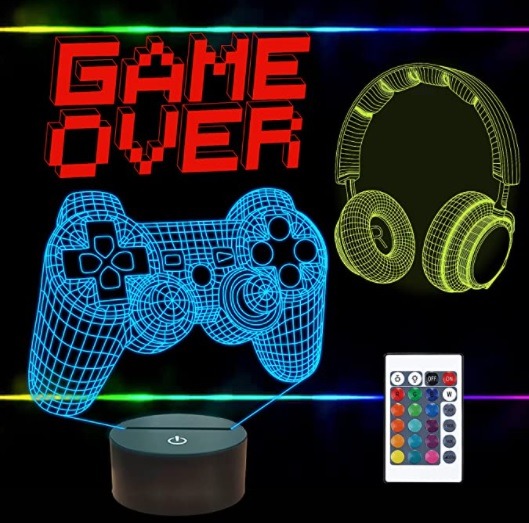 This lamp features a Game Over sign, a game controller, and headphones. All three 3D images rotate between multiple colors. Thanks to the addition of the headphones, this is ideal for both gamer and music geeks and costs just $25.99.
Everything Else
Some things just don't easily fit into other categories, so if nothing else seems like the perfect gift so far, give some these gift ideas for geeks a try:
24. Loot Crate

This may be the ultimate geek gift. Give new surprises every month with themed boxes from Loot Crate. There's pop culture, gaming, movie/TV show franchises, anime, and much more. You can cancel subscriptions at any time, so these are great for one-off gifts too. Boxes start at $24.99 and increase depending on the options you choose.
25. Decodyne Math Wall Clock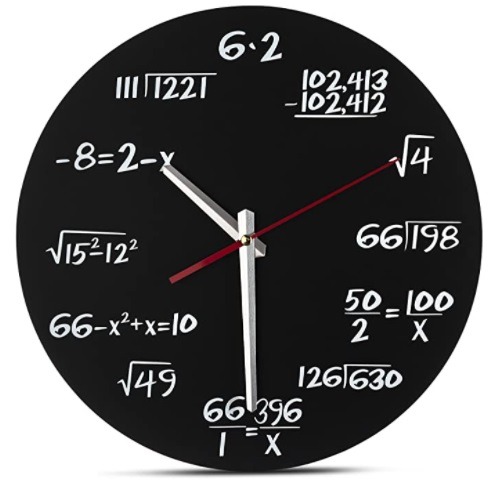 Give your math geeks some love with this clock that measures time a bit differently than normal. All you have to do is solve the equations to get the current hour. It's a fun addition to any math lover's collection for just $19.95.
26. Floppy Disk Coasters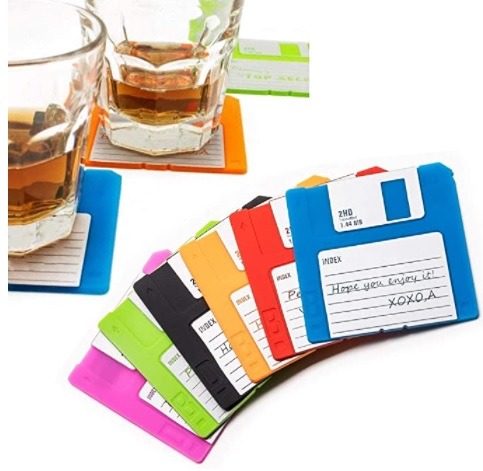 Remember when a floppy disk could store an entire game or even two? These coasters make great nostalgic gifts and only cost $10.89.
27. You Shall Not Pass Welcome Rug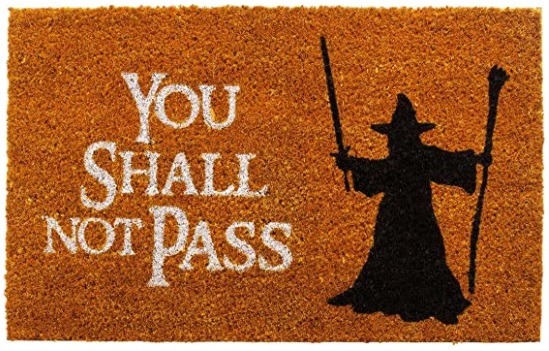 Any LOTR geeks definitely need this welcome rug at their front door. After all, it's a great way to tell unwelcome visitors that they're not exactly welcome. Plus, it's only $30.99.
Another great option is the Definitely Not A Trap Door welcome mat. This is ideal for video and tabletop gamers and is only $20.78.
28. Pac-Man Area Rug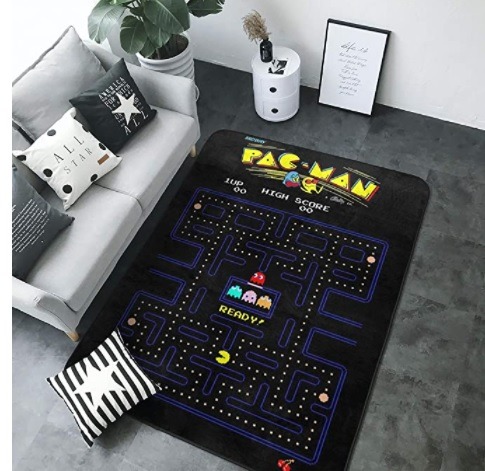 Does your geeky gamer need a great rug for their game room? This Pac-Man rug will fit the bill perfectly. At 79 in by 59 in, it fills a room easily and costs just $72.99.
29. Decorative Metal Bookends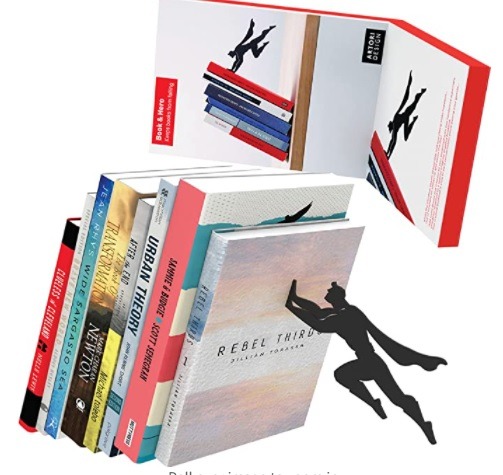 Any geeks that love books will get a kick out of these decorative metal bookends. Superheroes, people running away, and a man not sure how he's possibly going to hold up the heavy load give bookcases and shelves an extra geeky touch. All options are $27.90 each.
30. 2022 Dodecahedron Desk Calendar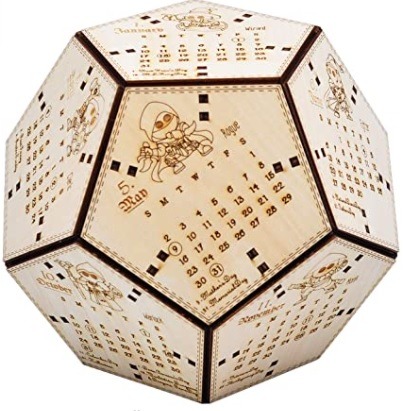 This wooden 12-sided die features laser engraved RPG characters and each month of 2022. It's a stylish and unique alternative to the traditional calendar. Plus, it's only $22.99.
31. Custom Computer Geek Cartoon Portrait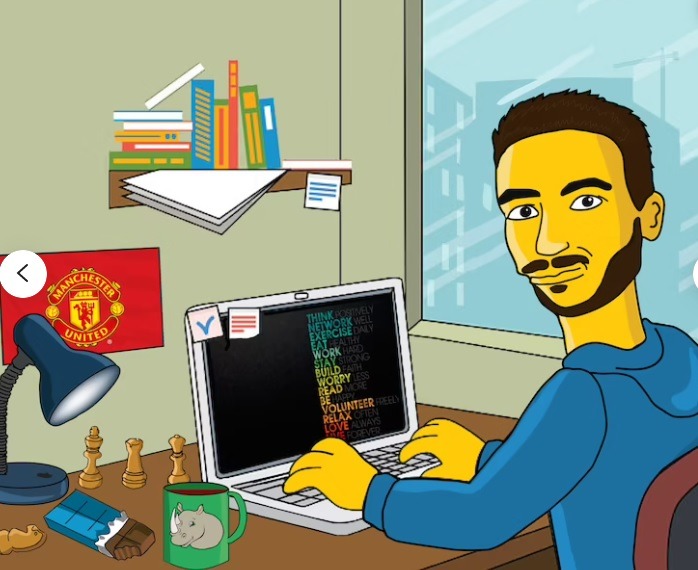 The Etsy shop Cartoon Portrait creates custom drawings based on pictures you send in. This particular listing is for a Simpson's style computer geek sitting at a desk surrounded by a few items unique to your favorite geek. It's cute, unique, and only $30.
For geeky gamer couples, try the Gamer Geek Cartoon Portrait option.
Any other great gift ideas for geeks you'd like to share? Let us know in the comments.