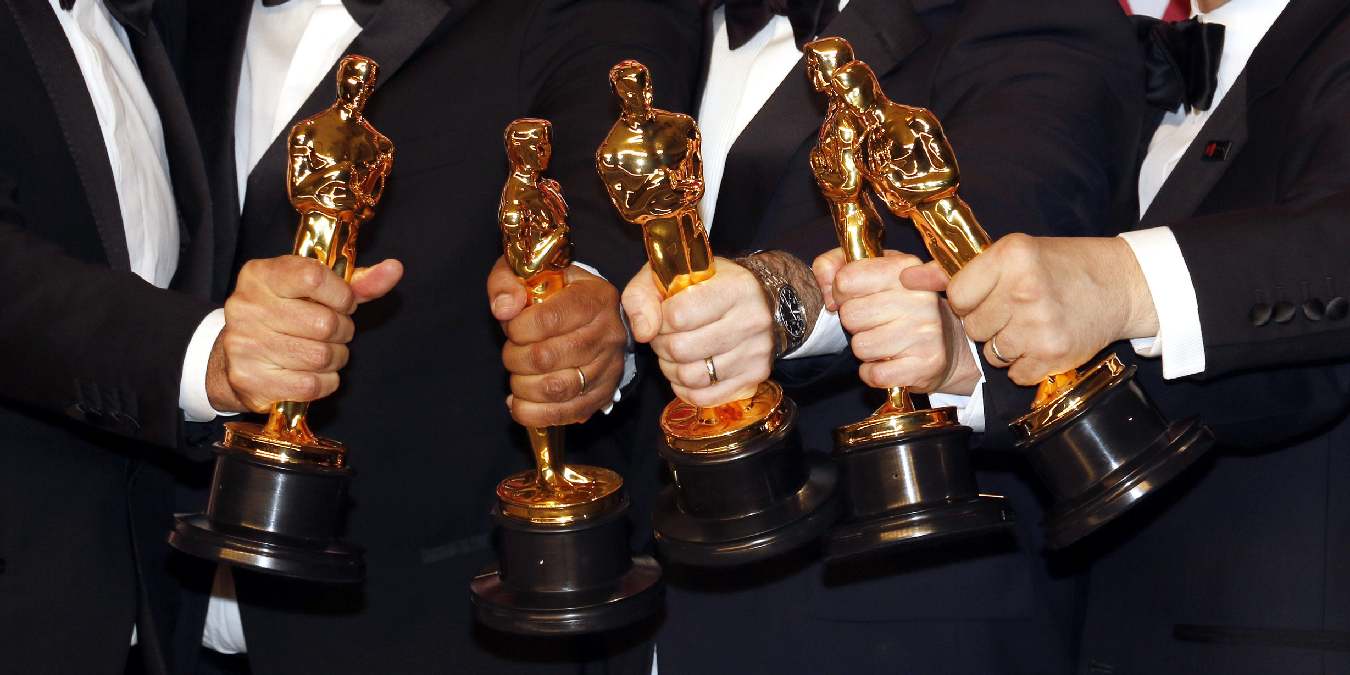 The nominees were recently announced for the Oscars, and there are some interesting contenders up for Best Picture. The pandemic has definitely changed things as many of these are available to stream online instead of needing to wait for them to be released or heading out to the theater.
If you are curious about these Best Picture nominees, check out the list below to see where you can stream them right now, and be prepared to draw your own conclusions as to how they stack up!
1. Belfast
Watch on: Amazon Prime Video (purchase) | Apple TV (subscription) | Google Play (purchase) | Vudu (purchase)
This film is a semi-biography of director/writer Kenneth Branagh, who was born in Belfast, Northern Ireland. For fans interested in his work, this movie is an interesting look into what life was like for a working-class family living in the city in the 1960s.
The area was a tumultuous and violent time in Northern Ireland's history, but the film shows it through the eyes of a nine-year-old. It is based on Branagh's childhood, so it presents an interesting look into this time period and how Branagh became who he is today.
2. CODA
Watch on: Apple TV+ (subscription)
The title of this film is based on a term that is used to describe hearing kids of deaf parents, and it tells the story of one such family. It follows teenager Ruby, who becomes torn between loyalty to her family and a passion for the hearing world through her singing.
Ruby longs to express herself and find a place in the wider world, with romance and other promising possibilities opening up to her, but this conflicts with her sense of duty to her family. It is the story of a girl torn between her family fishing boat business and the desire to write her own story.
3. Don't Look Up
Watch on: Netflix (subscription)
Although there have been mixed reviews about Netflix's Don't Look Up, it did receive four nominations, including for best picture. The film is a satire about two astronomers who discover that a comet is heading toward Earth.
Unfortunately, the president doesn't take them seriously, so they take to the media to get word out. With an all-star cast in Leonardo DiCaprio, Meryl Streep, and Jennifer Lawrence, it is worth a watch to see what you think and which reviews are the most accurate.
4. Drive My Car
Watch on: currently only in theaters
This drama is based on a short story of the same name, written by Haruki Murami, and is the first Japanese film that has been nominated for Best Picture.
The movie follows the story of a widower two years after his wife's unexpected death. He seeks out a chauffeur and ends up hiring a young woman with whom he forms a relationship. There is an additional complication in that he also must confront painful truths and mysteries that his late wife left behind.
5. Dune
Watch on: Apple TV (subscription)| Amazon Prime Video (rent/purchase) | Google Play (rent/purchase) | Vudu (rent/purchase)| YouTube (rent/purchase)
This film is based on Frank Herbert's 1965 novel but only covers the first half of the book. We are thrown into the far future and a war on the resource-rich desert planet of Arrakis.
Paul is the son of a Duke, who travels to the planet with his family to preside over the manufacture of a precious resource called Spice. But rival powers will do anything to procure the resource, and Paul finds himself having to survive against huge odds on the barren planet. A compelling sci-fi romp, this is actually the third attempt to make a movie out of this story, and appears to be the most successful. Part two is expected to be released in 2023.
6. King Richard
Watch on: Apple TV (subscription) | Amazon Prime Video (purchase) | Google Play (purchase) | Vudu (rent/purhcase) | YouTube (purchase)
This biographical drama follows the life of Richard Williams, the father of tennis stars Venus and Serena Williams. Will Smith plays Richard, who develops a plan to get his daughters written into the history books. He trains with them to become champions and fosters their sense of commitment and intuition.
This film is a fascinating look at these sisters who took the tennis world by storm with their impressive talent and commitment to excellence on the court.
7. Licorice Pizza
Watch on: currently only in theaters
Licorice Pizza revolves around a teenage boy who falls for an older woman. The plot of this film is somewhat controversial because it is about a 15-year-old boy and a 25-year-old woman, so it may not go over well with people that focus on how young he is. But get past that, and it's a compelling portrait of friendship and romance set against a fascinating 60s backdrop.
The woman is conflicted about this kid hitting on her, but she does have some interest in him as well, and they strike up a strange friendship. Conflicts ensue when his plucky entrepreneurship clashes with her search for meaning, though there are also plenty of scenes that capture the frivolity of youth. The film could easily be done wrong, but in this case it's presented brilliantly.
8. Nightmare Alley
Watch on: Hulu/HBO Max (subscription/purchase)
Despite both being based on the same William Lindsay Greham novel, Nightmare Alley from 2021 is not a remake of the 1947 film of the same name. It is instead a re-adaptation of the novel, so it does have the same characters, but the new film highlights some of the darker elements from the book, including the original ending.
The story is based around Stanton, a down-on-his-luck con man who gets a job at a carnival and grows close to Molly and others who work there. This thriller looks to be an intriguing ride through a dark world of schemes and skulduggery.
9. The Power of the Dog
Watch on: Netflix (subscription)
With the most nominations this year (12), The Power of the Dog has many strengths and is easy to watch for many since it's a Netflix Original. It follows Phil and George in 1925 Montana, who run a successful family ranch. Phil is a bit of a bully to his calmer brother, George's new wife, Rose, and her son.
This gritty western-drama is a great chance to see Benedict Cumberbatch in a completely different type of role than we're used to.
10. West Side Story
Watch on: Currently only in theaters
Remakes can be really hit-or-miss, so many may be skeptical of this one of the classic West Side Story. It presents the same story of forbidden love between Tony and Maria, who are members of rival gangs, the Jets and the Sharks.
This tragic remake of a movie that's itself a retelling of Romeo and Juliet is worth a watch, especially for fans of the classic movie. While it may be hard to measure up, there are some things that the movie got right, such as the vibrant costumes.
If you're looking for more great films, check out our article on Hitchcock classics, February Netflix new releases, and Frank Capra movies.
Image credit: Oscar Winners at the 91st Annual Academy Awards by 123RF