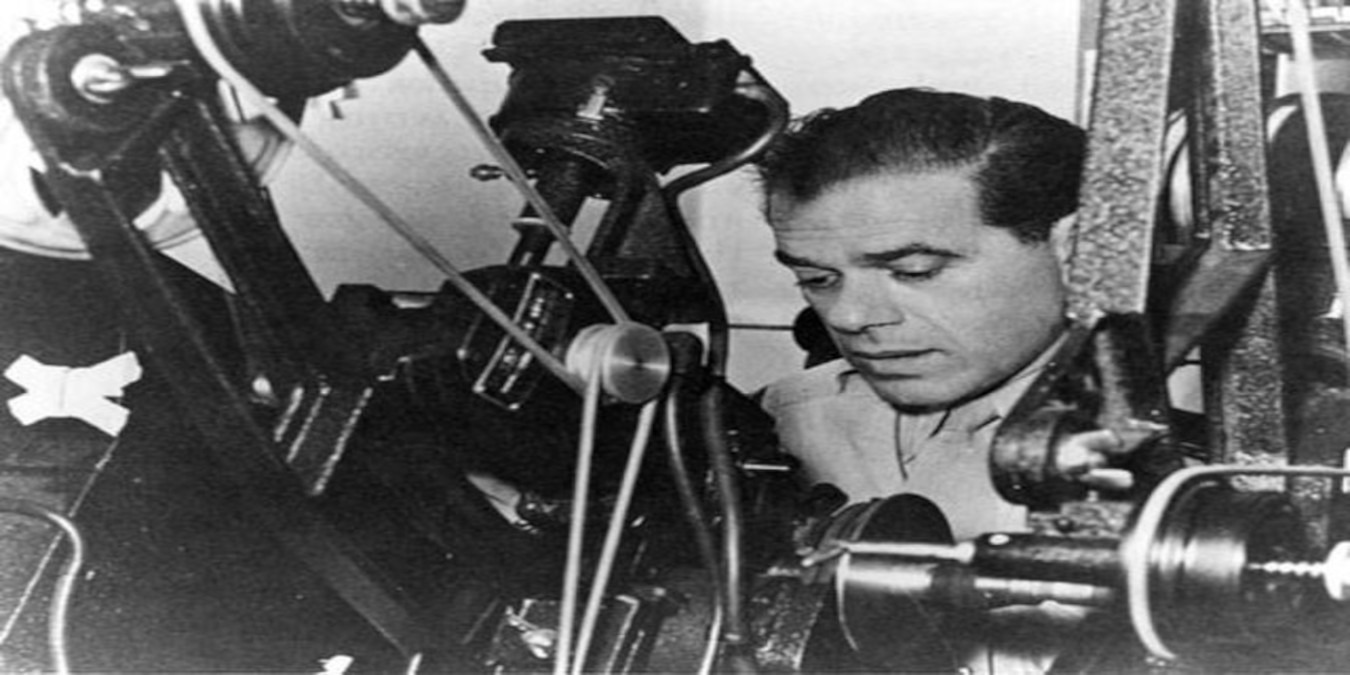 When it comes to classic movie directors, Frank Capra is a big name. Having directed 59 movies, this legendary director was involved in some stellar classics. His films can make you laugh out loud, cry, make you evaluate your life, or hit you right in the heart — sometimes all of these at once.
What's so impressive about him is that he didn't just specialize in one genre. He could do it all. The movies below are his best, in both drama and comedy. They cover Christmas, Halloween, and everyday life. No matter what you're in the mood for, you can't go wrong with one of these Capra classics.
1. It's a Wonderful Life
Watch on: Tubi (free) | Pluto (free) | Amazon Prime Video (Subscription/Rent/Purchase) | YouTube (Rent/Purchase)
This film has become a Christmas classic shown on network TV each year. If you missed it, there are plenty of options to check it out, including some that are free! This film really does have it all: love, loss, angels, an alternate reality, a villain, and the power of friendship.
It follows George Bailey as he gives up his dreams of traveling the world to take over the family business. He builds it into a success and marries the love of his life. Unfortunately, his absent-minded uncle loses the bank deposit, which leads George into a spiral of wondering if everyone would have been better off if he'd never been born.
This scene was filmed with corn flakes painted white to look like snow. In actuality, it was a 90-degree day, which accounts for James Stewart sweating.
2. It Happened One Night
Watch on: Plex (free) | Amazon Prime Video (Rent/Purchase) | YouTube (Rent/Purchase)
This legendary 1934 movie won five Oscars including, Best Picture, Best Actor, Best Actress, Best Director, and Best Screenplay. Despite the great success of the film, both of the leads complained about having to make it. Claudette Colbert thought it was the worst film she'd ever made as they were wrapping up. Clark Gable's attitude wasn't much better as he had been loaned out from MGM to Columbia as a punishment for having an affair with Joan Crawford.
The scene above is the most famous one from this Capra comedy. It follows a socialite who runs away after eloping with a fortune hunter against her father's wishes. A reporter, played by Gable, follows her to get the inside story, but the two of them fall in love along the way.
3. Arsenic and Old Lace
Watch on: Amazon Prime Video (Rent/Purchase) | YouTube (Rent/Purchase)
Despite Cary Grant thinking that his performance was over-the-top in this film, he is hilarious and a great fit as Mortimer, a writer whose books are adamantly against marriage. Then, he meets Elaine, and everything changes.
Things get more complicated on a visit with his aunts before heading off on his honeymoon. He finds out that they are serial killers who kill old and lonely men before burying them in their cellar. Mortimer's whole world is turned upside down by this information and the unexpected return of his brother, who used to torture him as a child. The movie has a gruesome premise but is made into a comedy by Grant's acting. It is a great Halloween movie choice.
4. You Can't Take it With You
Watch on: Amazon Prime Video (Rent/Purchase) | YouTube (Rent/Purchase)
This movie is such a treat if you like watching It's a Wonderful Life. Filmed eight years prior, You Can't Take it With You has two familiar faces in James Stewart and Lionel Barrymore. Here, Barrymore is a much more likable character than when he played Mr. Potter. Instead of the villain, he is a lovable and eccentric grandfather. Because of getting to know each other in this film, Barrymore actually convinced Stewart to take on It's a Wonderful Life as his first film after he returned from World War II.
This one involves a stenographer named Alice, played by Jean Arthur, who falls in love with her boss, and the vice president Tony, played by Stewart, of a powerful company owned by his father. As it turns out, his father is trying to buy her grandfather's home where she and a number of her family members live. After Tony proposes to Alice, they arrange for their families to officially meet, but he brings his parents a day early, much to her panic. They clash in more ways than one, which leaves you to wonder if their love will be able to survive.
5. Mr. Smith Goes to Washington
Watch on: Amazon Prime Video (Rent/Purchase) | YouTube (Rent/Purchase)
In another collaboration of Stewart, Arthur, and Capra, we have the movie Mr. Smith Goes to Washington just one year after You Can't Take it with You. The combination is a great success in both movies. Stewart was convinced, even when he was filming it, that it was the part of a lifetime. According to Arthur, he would get up early to drive himself to the studio. He wouldn't drive too fast because he wanted to make sure he'd get there.
The plot surrounds Jefferson Smith, played by Stewart, who is appointed to the U.S. Senate, where he is mentored by another senator with corrupt intentions. Smith discovers this and takes his case to the Senate floor in an effort to expose his mentor and the rest of the corruption. This film was originally intended to be a sequel to Mr. Deeds Goes to Town, but things changed.
6. Platinum Blonde
Watch on: Plex (free) | Amazon Prime Video (Rent/Purchase)
Platinum Blonde is a pre-code comedy from 1931 that featured Jean Harlow, Robert Williams, and Loretta Young in lead roles. Tragically, this was Robert Williams' last role as he died of Peritonitis just three days after filming was completed. This film is an interesting look at one of Capra's earlier movies and a different type of role for Harlow, who played a more high-brow socialite instead of her usual bad girl.
The plot revolves around a journalist who marries a socialite, played by Harlow, after writing an investigative piece on her family. Things get complicated for the two when he finds he has eyes for another woman.
7. Mr. Deeds Goes to Town
Watch on: Amazon Prime Video (Rent/Purchase) | YouTube (Rent/Purchase)
Filmed three years earlier than Mr. Smith Goes to Washington, this Capra film again features Jean Arthur. In this film, she is paired with Gary Cooper. One of the most interesting trivia bits about this one is that without it, the word "doodle" wouldn't exist. It was actually coined by the screenwriter Robert Riskin, specifically for this movie.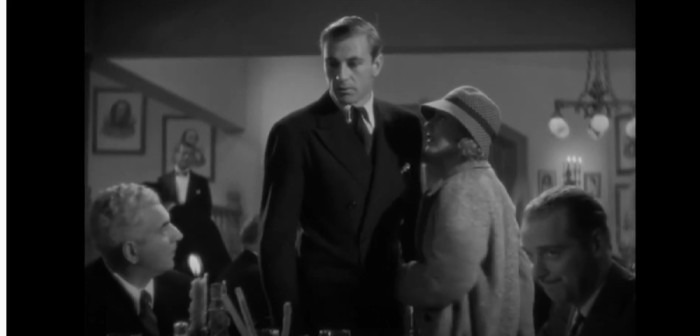 Capra desired to be in control of his work, so whenever Harry Cohn, the president of Columbia Pictures, showed up on set, the director would call for a coffee break. It ended up costing so much in lost time, Cohn rarely ever showed up.
The film's storyline follows a greeting card poet, played by Cooper, who inherits a large fortune and heads to New York. He soon becomes a popular guy and even has a reporter con him into headlining her articles.
8. Meet John Doe
Watch on: IMDB TV (Free) | Plex (Free) | Pluto TV (Free) | Tubi (Free) | Amazon Prime Video (Subscription/Rent/Purchase) | YouTube (Rent/Purchase)
Meet John Doe once again has some big names, including Gary Cooper again, and Barbara Stanwyck, in lead roles. Robert Riskin wrote the screenplay here also. Cooper was Capra's only choice for the role. The actor ended up agreeing without even reading the script because he enjoyed working with the director and wanted a chance to act opposite Stanwyck.
The story involves a disgruntled reporter, played by Stanwyck, who is let go by new management but writes one final article. She chooses to publish a letter by a John Doe, who threatens to commit suicide as a protest. The public gets involved, and the reporter seeks to exploit the story by hiring a man, played by Cooper, to pretend to be this John Doe.
The unique thing about the ending is that Capra filmed four options, but none of them were right. An audience member wrote to him to suggest a different ending. Capra liked it so much that he used it in the final cut of the film.
9. American Madness
Watch on: Amazon Prime Video (Rent/Purchase) | YouTube (Rent/Purchase)
As one of Capra's earliest pictures, American Madness is an interesting watch for any fans of this director. It was also Robert Riskin's first screenplay. It is a fast-moving film with a web of intrigue as you get one problem after the other thrown at you.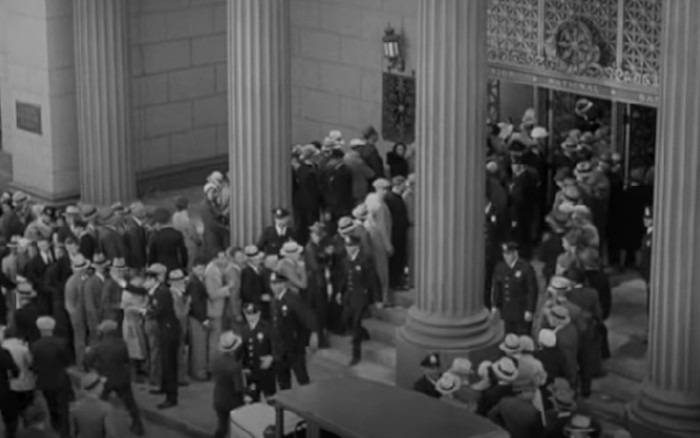 The first is when a banker's protege is wrongfully accused of robbing the bank. This accusation leads to a run on the bank, where all types of chaos ensue. He also finds evidence that his wife may have had an affair all on the same day!
10. Lost Horizon
Watch on: Plex (Free) | Amazon Prime Video (Rent/Purchase) | YouTube (Rent/Purchase)
It's a Wonderful Life must have taken a play out of Lost Horizon's playbook because they also used corn flakes to create the blizzard in this film. The first cut of this movie was a staggering six hours long. Thankfully, it was cut down even more after previews lasted three and a half hours.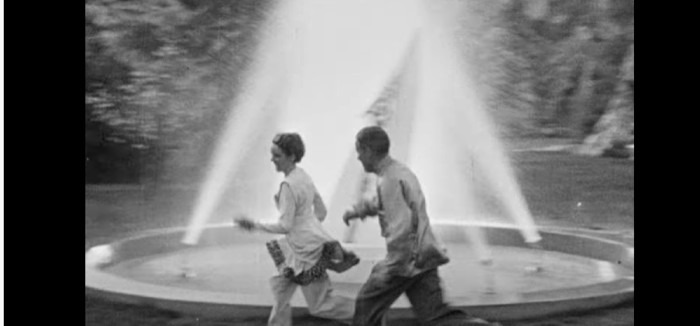 The film is based on a book by John Hilton about a group of plane-crash survivors who get stuck on an island. One of the survivors begins to suspect that the crash was no accident, so he begins to investigate, which leads to a surprise that you'll just have to watch the movie to find out.
If you enjoy exploring certain classic directors, check out our article on Alfred Hitchcock.