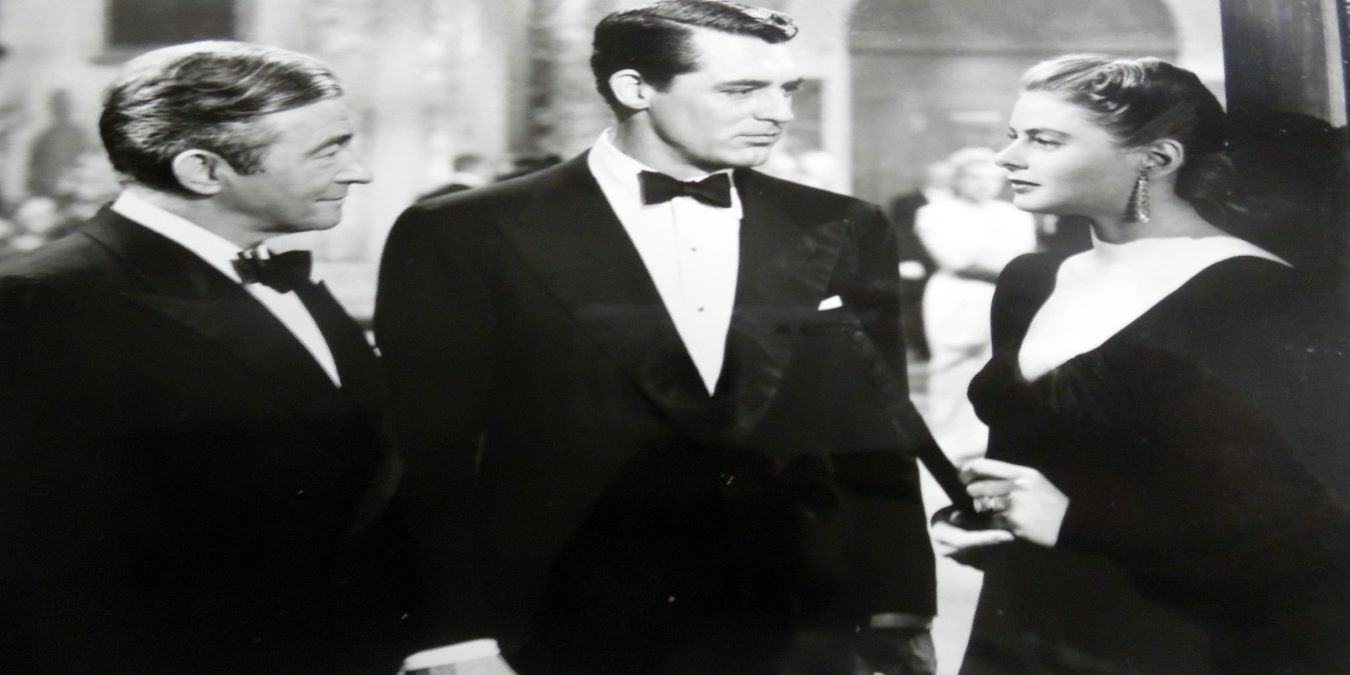 When you're curating your horror movies line-up this Halloween, make sure to throw some Hitchcock in there too. He was a master of suspense and made some of the creepiest movies that continue to creep us out today. Many of them are timeless, and watching the master at work will give you a new appreciation for the many ways in which a movie can be scary.
These are the best Hitchcock movies to check out. Read on below, and find out why this guy is the true master of horror.
1. Notorious
I recently saw Notorious for the first time, and it's a real brainworm. Ingrid Bergman and Cary Grant have electrifying chemistry, with Grant playing a very different character to his usual style. Instead of being a smooth, sophisticated ladies man, he is more aloof, and you're always trying to figure out his motives.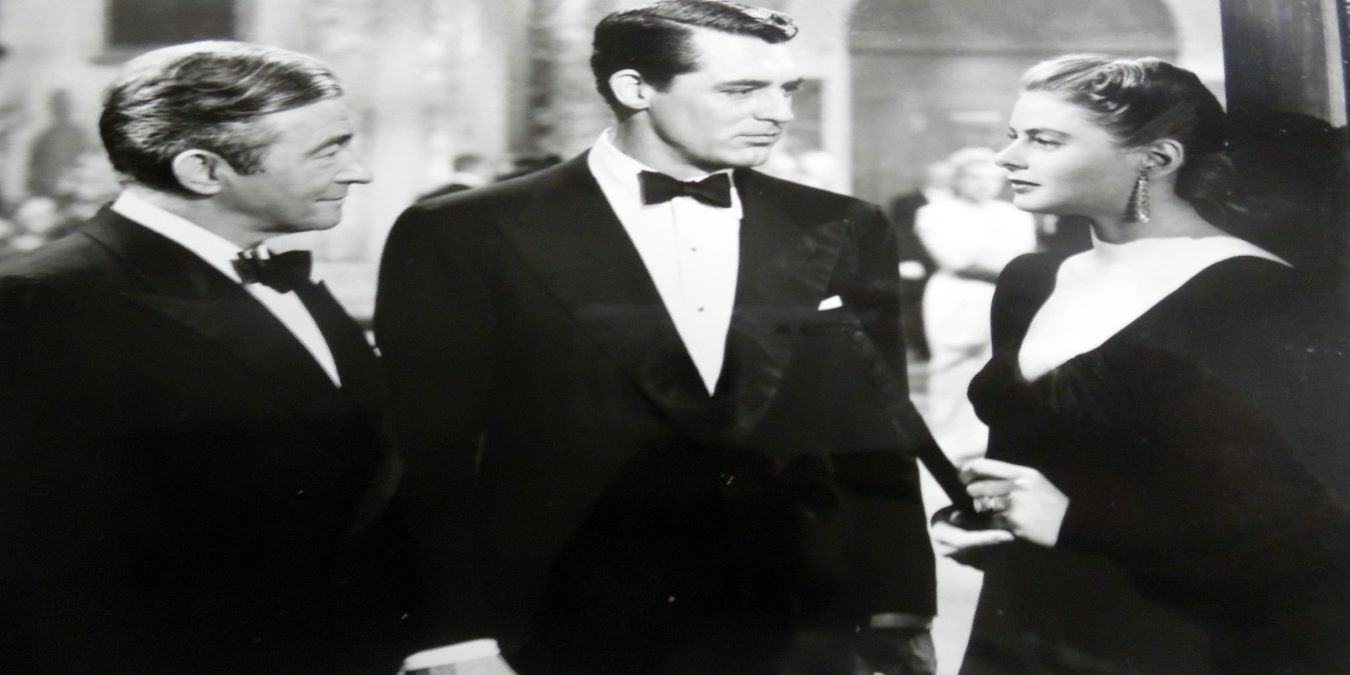 Bergman stars as Alicia, a woman whose father was convicted of being a Nazi spy. Due to her connections, she is recruited by Grant's character Devlin, a government agent, who wants her to go to Brazil and spy on her father's old friends.
She agrees and runs into an old acquaintance Alexander, played by Claude Rains, who was in love with her. Even though she's now in love with Devlin, his boss encourages her to accept Alexander's marriage proposal. Trying to keep her true intentions a secret proves difficult, and the suspense over her possibly getting caught keeps you hooked.
2. Marnie
Watch on: YouTube | Amazon Prime (rental)
Sean Connery stars in Marnie- sadly the only time he worked with Hitchcock. It is also Tippi Hedren's second and last time working with the director, as they had a falling out during filming. Despite this, she has maintained that this was her favorite film appearance.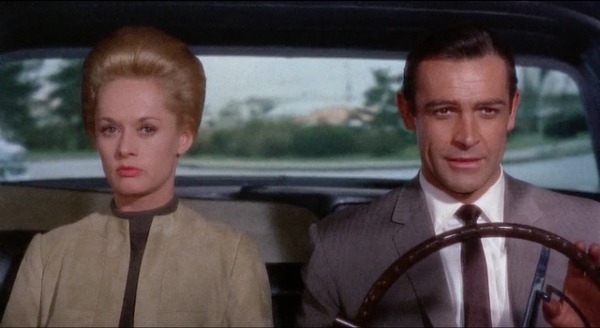 The story revolves around Marnie, who steals money from her bosses to care for her disabled mother. Connery plays Mark, who discovers her secret and uses it to blackmail her into marrying him. It is intriguing to see both of these actors earlier in their careers in 1964. Connery was reluctant to take on other roles in the middle of his James Bond movies and wanted to work with Hitchcock, so long as he didn't have to play a spy. With this role, the great Scot got what he wanted.
3. Rope
Watch on: YouTube (rental) | Amazon Prime Video (rental)
Rope is an absolute classic. It has suspense, murder, and a warped sense of superiority complex. One of the most impressive things about it is that it was filmed in just ten takes and takes place entirely in one apartment. Although James Stewart felt he was miscast, he ended up playing the part beautifully.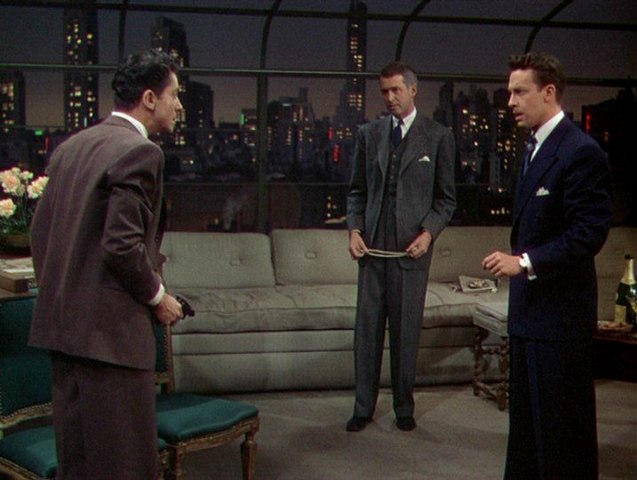 The story is loosely based on a murder committed by University of Chicago students Richard Loeb and Nathan Leopold, and is considered one of Hitchcock's most controversial films.
It was even banned in some theaters because of the implied homosexuality of the two main characters, Brandon, played by John Dall, and Phillip, played by Farley Granger. The plot revolves around these two murdering an acquaintance in an attempt to pull off the perfect murder. They run into problems when they invite the victim's friends and family over.
4. Rear Window
Watch on: YouTube (rental) | Amazon Prime Video (rental)
Rear Window is often considered Hitchcock's best. It features James Stewart as L.B. Jefferies, a wheelchair-bound photographer who has nothing better to occupy his days than watching his neighbors out his window. He is occasionally distracted by his girlfriend, played by Grace Kelly. The two actors got along really well, with Stewart later praised her kindness and acting ability.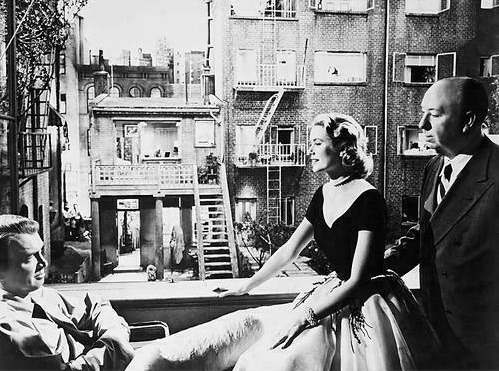 One night, while snooping on his neighbors, Jefferies witnesses one of them acting strangely, which leads him to believe that the neighbor murdered his wife. It is a suspenseful ride as you watch along with him and try to piece the mystery together.
5. Vertigo
Watch on: YouTube (rental) | Amazon Prime Video with Showtime
Vertigo features James Stewart again, but this time in a more complicated role. The film is so engrossing because you rarely have any idea what's really going on. Stewart plays a former police detective who is enlisted by an acquaintance to follow his wife, played by Kim Novak. The husband is worried that she's going crazy and wants the detective to tail her and figure out what's going on.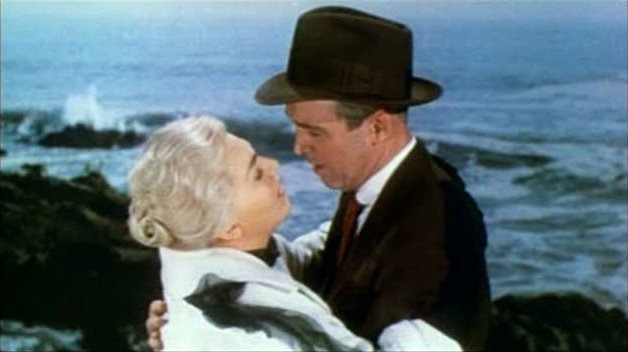 When Scottie follows her, he becomes captivated with her and obsessed with solving her troubles. The two begin to fall for each other amidst an ever-growing mystery. You can't help but get pulled into this story as you try to figure it all out along with the characters.
6. Dial M for Murder
Watch on: Tubi | Amazon Prime Video (rental) | YouTube (rental)
Dial M for Murder is a brilliant story of a man named Tony, played by Ray Milland, who upon discovering his wife Margot, played by Grace Kelly, cheats on him, decides to have her murdered.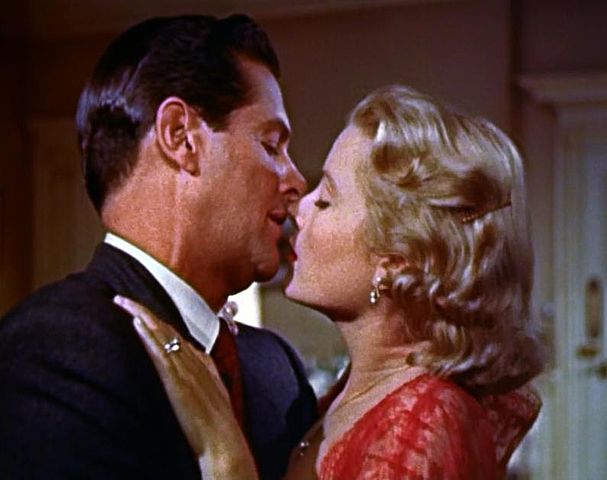 This story is great because you begin to wonder whether he might just get away with it. Add in some beautiful gowns, and this film is a must-see for all Hitchcock and Kelly fans. She is said to have been so involved with her character's costumes that Hitchcock let her make all her costume decisions for the future movies they made together.
Case in point: During the famous scene where her husband's henchman attempts to murder her, Hitchcock had her wear an expensive robe to answer the phone. She insisted that no woman would take the time to put that on just to answer the phone when she's home alone, so she did the scene in her nightgown.
7. North by Northwest
Watch on: YouTube (rental) | Amazon Prime Video (rental) | HBO Max (subscription)
This film has been called "the first James Bond film" due to the secret agents, splashy and colorful settings and an elegant leading man against a sinister yet charming villain. The famous scene where Cary Grant's character Roger is chased by the crop duster even inspired the helicopter chase scene in From Russia with Love.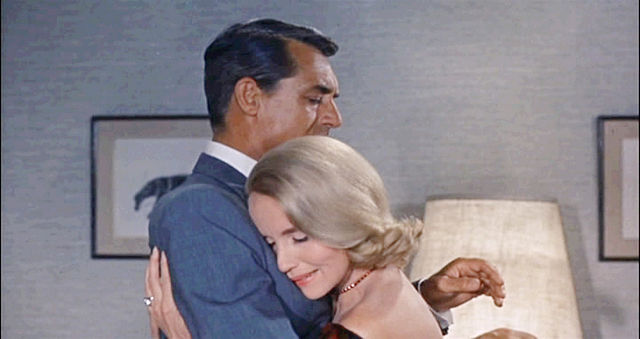 The story involves a case of mistaken identity where Roger is mistaken for a government agent by foreign spies. He goes on the run where he meets the beautiful Eve, played by Eva Marie Saint. The chemistry between the two leads is electric as they attempt to get Roger his real identity back.
8. To Catch a Thief
Watch on: Pluto TV | YouTube (rental) | Amazon Prime Video (subscription/rental)
Grant headlines another Hitchcock movie, this time alongside Grace Kelly. This film brought Grant back into movies after retiring the year before in 1953. He'd been convinced that with the rise of method actors, people wouldn't be interested in him anymore. He came out of his premature retirement for this movie and continued acting for another 11 years.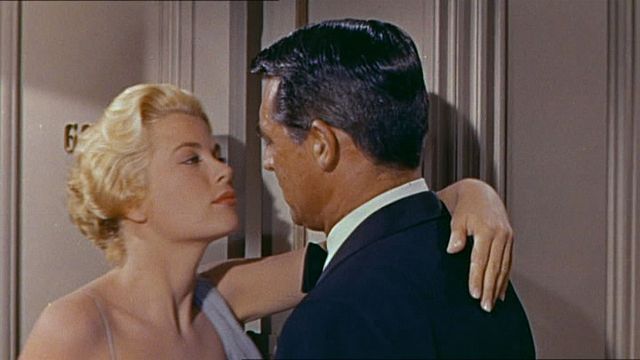 He plays retired jewel thief John Robie, also known as "The Cat." He befriends Jessie and her daughter, Francie, who is intrigued with his past. When he is accused of stealing again by Francie, played by Kelly, he sets out to prove his innocence.
9. The Birds
Watch on: YouTube (rental) | Amazon Prime Video (rental)
In her first collaboration with Hitchcock, Tippi Hedren stars as Melanie, who pursues an interesting man who played a practical joke on her to return the favour. Both Hedren and Melanie got more than they bargained for with this film.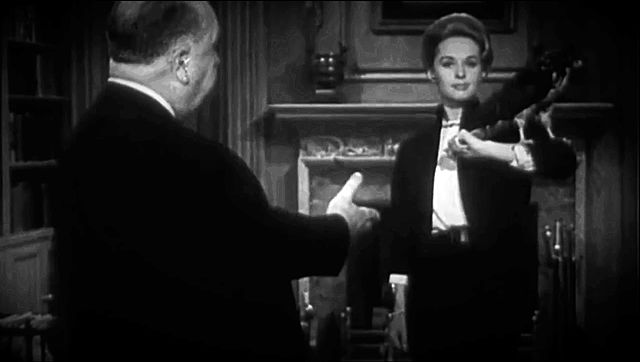 Melanie follows him to a town where shortly after she arrives, the birds begin acting strangely. She gets attacked by a seagull, and someone else is killed by the birds. They don't know why the birds are attacking, and soon, daily life becomes a story of survival. Three thousand two hundred birds were trained for the movie. Hitchcock said that the ravens were the smartest, seagulls were the most vicious.
10. Psycho
Watch on: YouTube (rental) | Amazon Prime Video (rental)
No Hitchcock list would be complete without Psycho, probably his most famous movie. Despite being heavily marketed by Janet Leigh, she was only in it for the first 20 minutes before the infamous shower scene. Despite color film being the norm by 1960, Hitchcock shot Psycho in black and white because he thought it would be too gory in color. This decision also meant they used chocolate syrup for blood, which showed up better.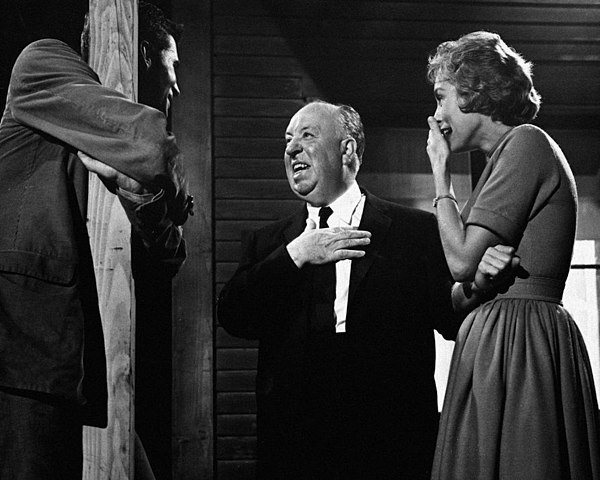 The plot centers around Norman Bates, played by Anthony Perkins, who runs the motel where Leigh's character is killed. Her sister and boyfriend come looking for her but only find Bates, who appears to be completely dominated by his mother. The reveal at the end is one of the most infamous in cinema history.
Alfred Hitchcock's classic movies are great choices as we head into Halloween. The suspense, talented actors, and fascinating stories are sure to hook you to the very end.
Want some more traditional spooks this Halloween? See our list of the best horror movies on NOW TV. We also have a bunch of great gifts you can get for your horror-loving someone.