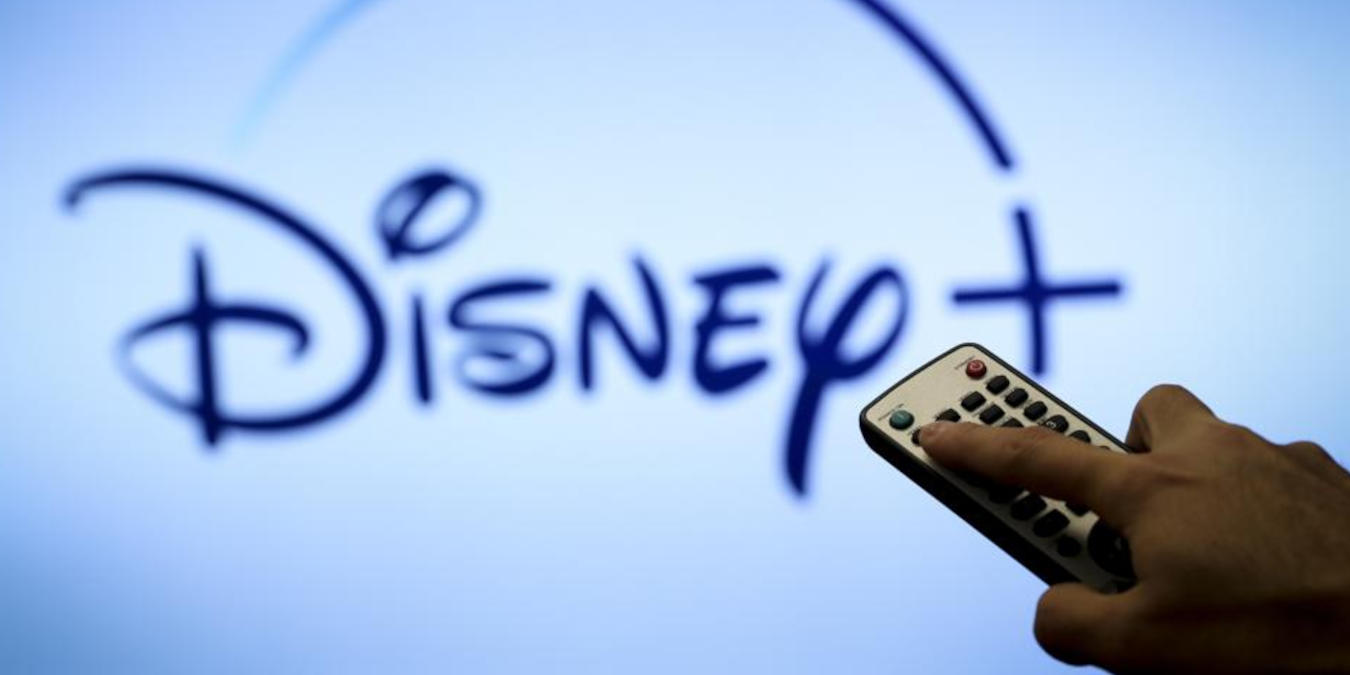 Disney+ movies range from animation for children and superhero movies to musicals and sports biographies – and some of them are very, very good. We think you'll like them.
In this piece, we'll be delving into the Disney+ originals archive to tell you the best original movies currently available on there. It's not a huge archive at this point, but there's already a fine selection of gems in there.
While you're here, why not check out our list of the best comedy movies on NOW?
1. Stargirl (2020)
Based on the 2000 novel of the same name by Jerry Spinelli, Stargirl focuses on a very unassuming boy in a high school, who finds himself drawn to an extremely free-spirited new girl – and her unorthodox ways change both how they see themselves and each other.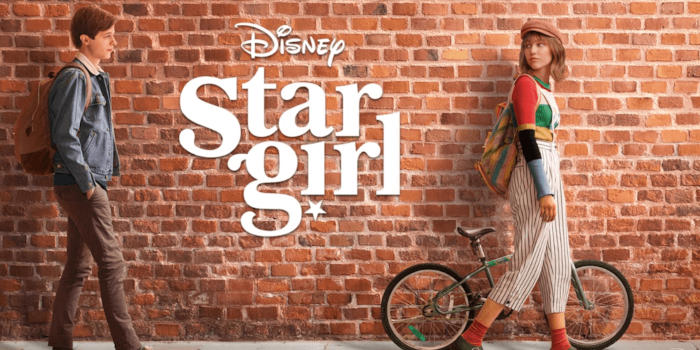 Themes explored by the movie include the tense emotions, non-conformity and self-expression of teenagers in high school, as well as the euphoria that comes with experiencing your first love. Featuring some great performances and a feel-good vibe, Stargirl is well worth a watch.
Stargirl was directed by Julia Hart and stars Grace VanderWaal and Graham Verchere.
2. Flora & Ulysses (2021)
Flora & Ulysses is a superhero comedy based on the 2013 children's novel of the same name by Kate DiCamillo (who has a cameo in the movie).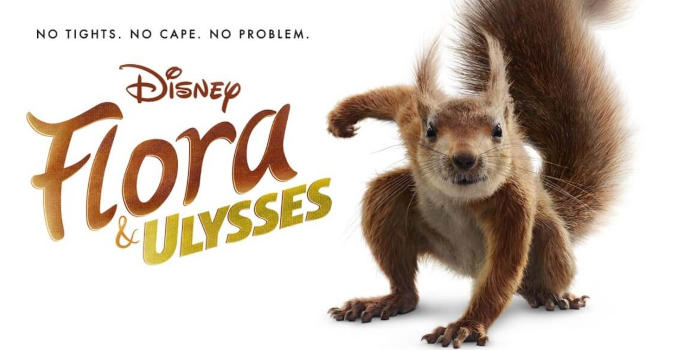 It's about a young girl called Flora who rescues a squirrel she names Ulysses. When Flora discovers the animal possesses superpowers, they go on an adventure that changes her life and outlook forever.
With a fun and furry twist on the superhero genre, this is a family-friendly movie with a lot of humor and heart. While it's definitely aimed more at children, anyone wanting a goofy hour-and-a-half can enjoy it without having to think too much.
Directed by Lena Khan, it stars Matilda Lawler, Alyson Hannigan and Ben Schwartz.
3. Clouds (2020)
Based on the 2014 memoir Fly a Little Higher: How God Answered a Mom's Small Prayer in a Big Way by Laura Sobiech, Clouds is a biographical musical drama directed by Justin Baldoni.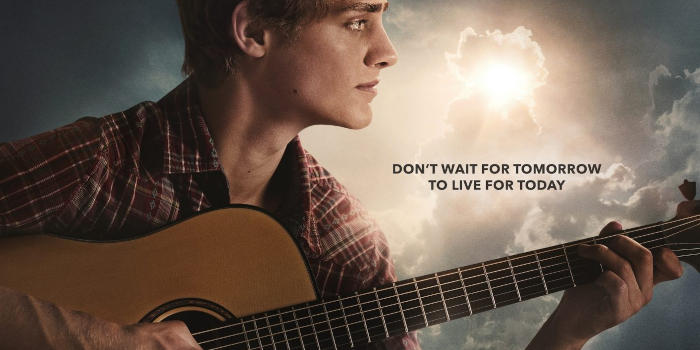 Starring Fin Argus, Sabrina Carpenter and Madison Iseman, it tells the true story a young musician who learns his cancer has spread, leaving him with just a few months to live. He follows his dream and makes an album in his final days, unaware that it will become a viral music phenomenon.
An obviously emotional and hard-hitting young adult movie, Clouds has an inspirational and positive tone that makes it a difficult but enjoyable watch. You might need to get the tissues at the ready, though!
4. Safety (2020)
Safety is a biographical sports drama that is based on the real life story of Ray McElrathbey – a football player who battled family adversity to join the Clemson Tigers – as he secretly raised his younger brother on the Clemson University campus, after his home life became too unsteady.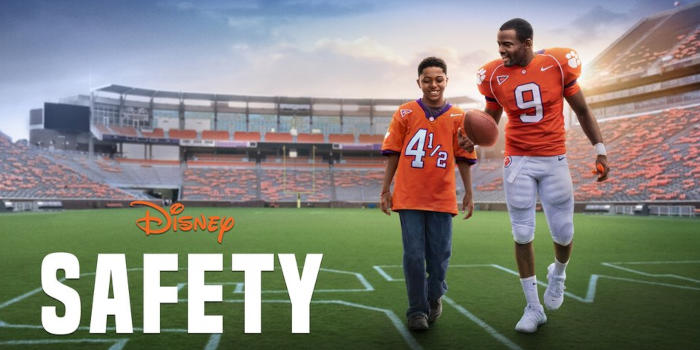 This is an uplifting and beautifully executed movie that will have all sports fans cheering in their seats, as they watch an unlikely success story unfold in their living rooms. For football fans, it also features a fun cameo from former University of Alabama quarterback Blake Sims.
This show is directed by Reginald Hudlin and starring Jay Reeves, Thaddeus J. Mixson, Corinne Foxx and Matthew Glave.
5. Timmy Failure: Mistakes Were Made (2020)
Based on the series of books of the same name by Stephan Pastis, Timmy Failure: Mistakes Were Made is a comedy movie that follows the adventures of an 11-year-old boy who believes he's the best detective in town and runs an agency called Total Failure Inc. with his best friend – an imaginary 1,500-pound polar bear by the name of Total.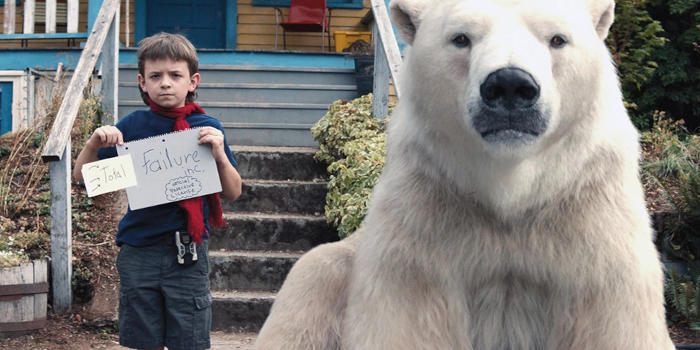 This movie is fun, extremely fast-paced and has a wonderful sense of humor. With a cast of eccentric characters, Timmy Failure: Mistakes Were Made is a movie everyone can enjoy.
This show is directed by Tom McCarthy and stars Winslow Fegley, Ophelia Lovibond, Craig Robinson and Wallace Shawn.
6. Luca (2021)
Produced by the ever-brilliant Pixar Animation Studios, Luca is set on the Italian Riviera and follows the exploits of Luca Paguro – a young sea monster boy with the ability to assume human form while on land. Luca and his new best friend Alberto explore the town of Portorosso, resulting in some life-changing experiences for them both.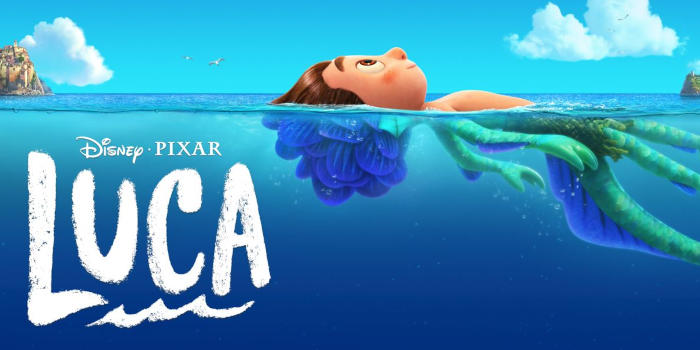 Filled with moments of infectious joy, Luca has the uncanny ability to entertain viewers of every age and demographic. At its core, it's a story about friendship, but it has an abundance of stuff happening beneath its surface. While it deviates a little from Pixar's usual formula, it looks every bit as gorgeous as their finest offerings.
Featuring the voices of Jacob Tremblay and Jack Dylan Grazer, it's the most recently released Disney+ original.
7. Togo (2019)
Togo follows the adventures of Dafoe's Leonhard Seppala and his sled dog – the titular Togo – during the 1925 serum run to Nome, which saw the transportation of a diphtheria antitoxin serum through harsh conditions during an epidemic of diphtheria. Togo was initially deemed too small and weak to carry out the difficult task, making for an amazing story.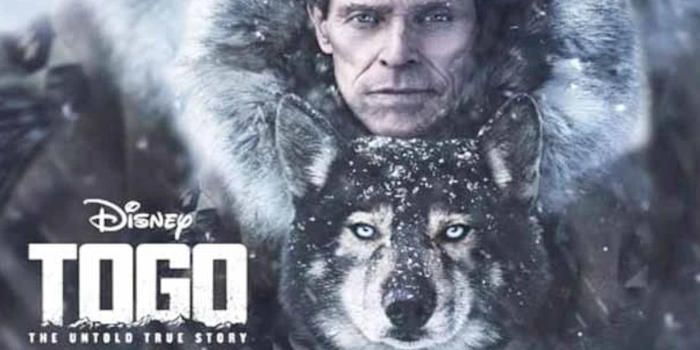 It's a timeless, endearing and incredibly exciting underdog (literally) story that features wonderful performances from both Dafoe and his canine co-star, played by a beautiful Siberian Husky called Riptide. He's a very good boy indeed.
Directed by Ericson Core and starring the ever-awesome Willem Dafoe.
8. Soul (2020)
Another Pixar offering, Soul is about a New York jazz pianist called Joe Gardner who, after landing the gig of a lifetime, suddenly finds himself trapped in a strange land between Earth and the afterlife.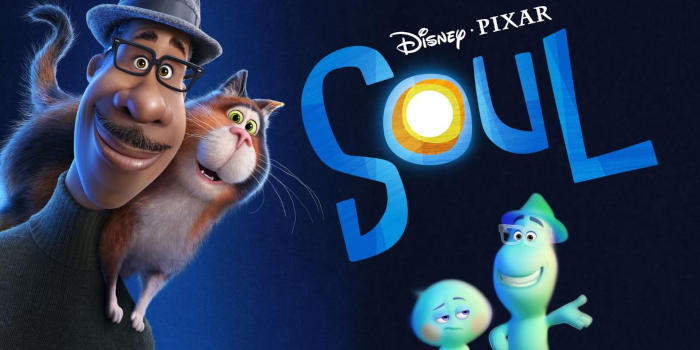 Soul is a truly beautiful movie that entertains and captivates, regardless of your age and whatnot – and it's guaranteed to leave you in a contemplative state. Unsurprisingly, it won two Oscars at the 93rd Academy Awards, having been nominated for three.
It was directed by Pete Docter and features the voices of the likes of Jamie Foxx, Tina Fey and Graham Norton,
9. Hamilton (2020)
Hamilton is an historical fiction musical drama movie. It's actually a live stage recording of the 2015 Broadway musical of the same name which was, in turn, inspired by the 2004 biography Alexander Hamilton by Ron Chernow.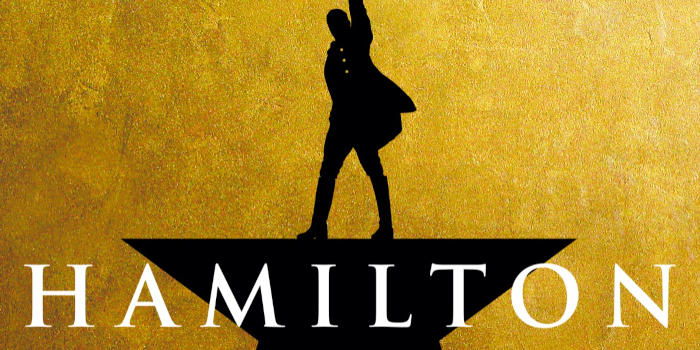 It's divided into two acts and depicts a (heavily) dramatized account of the life and career of Alexander Hamilton – an orphaned immigrant from the Caribbean island of Nevis who became the United States Secretary of the Treasury and one of the Founding Fathers.
This movie captures the energy of the Broadway show perfectly – and if you've never had the pleasure of seeing it live, being virtually ushered into the theater for a jovial 160 minutes is an ideal alternative.
10. Phineas and Ferb the Movie: Candace Against the Universe (2020)
In this movie, the famed stepbrother inventors have to rescue their sister Candace from an alien abduction on the planet Feebla-Oot – even though she's reluctant to be rescued due to how well she is treated there.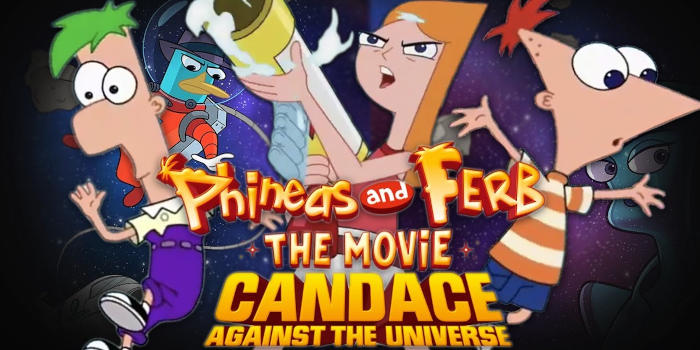 With a rare Rotten Tomatoes approval rating of 100%, this movie has positive messages about valuing one's own worth, family, friendship, teamwork and courage – and it's an absolute blast for viewers of all ages!
For the record, other great Disney+ original movies include; The One and Only Ivan, Godmothered, Lady and the Tramp (the very first Disney+ original movie), Secret Society of Second-Born Royals, Noelle, Black Beauty, Magic Camp and Artemis Fowl. And you can expect the likes of Home Sweet Home Alone and Diary of a Wimpy Kid in the very near future.
If you're a big movie fan, why not check out our list of the best 90s and 2000s teen romance movies to stream online or our piece about BET's horror movie Karen?