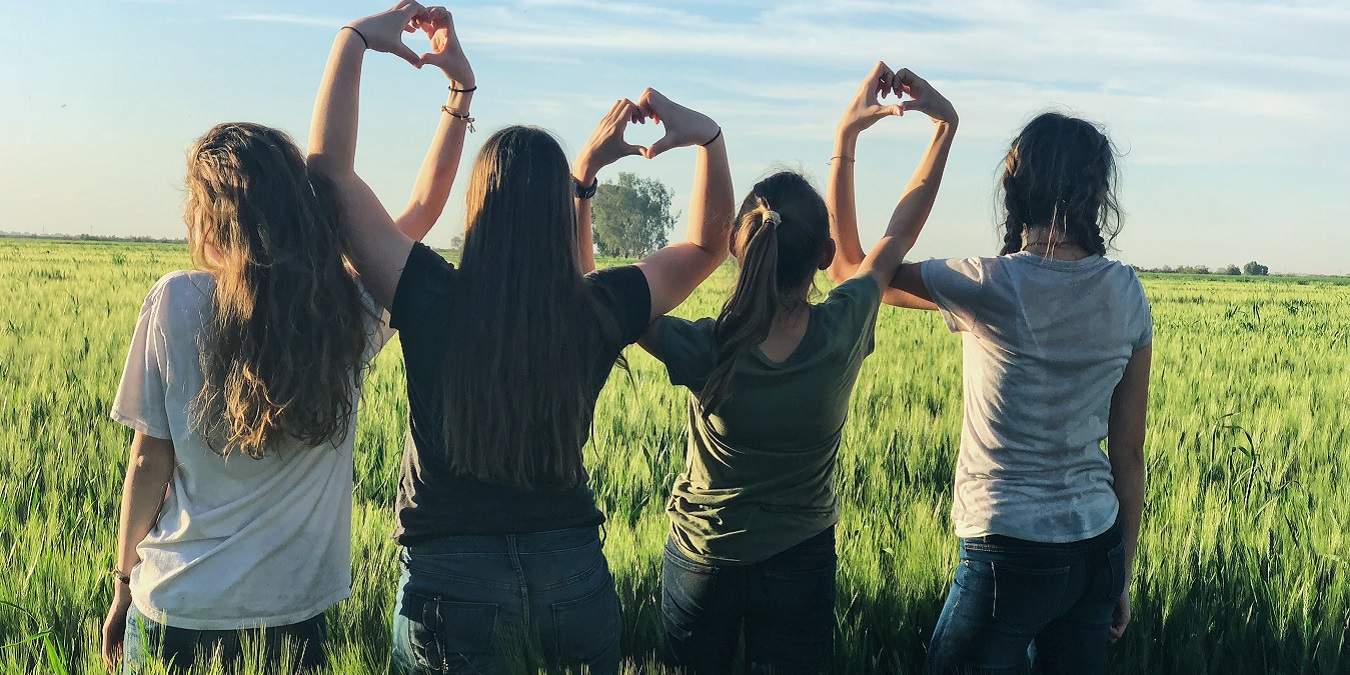 Nothing's quite as heartwarming, tear-jerking, and most definitely cheesy as teen romance movies. But, no matter how old you get, you're always going to love the movies you grew up with.
Many of us might not be teen anymore, but we can all indulge in these guilty pleasures from time to time. If by some chance, you missed out on these must-watch teen classics, now's your chance to stream them all you want.
Want another flavour of throwback fun? See our ranked list of the best Steven Spielberg movies.
Angus, Thongs and Perfect Snogging (2008)
Watch on: Amazon Prime (rental) | YouTube (rental – UK only) | Apple TV (rental)
Not all teen romance movies need to be set in America, you know! And with the word 'snogging' in the title you can guess where this one's set. It follows 14-year-old Georgia, who along with her friends tries to impress a couple of hot new twins in town, Robbie and Tom.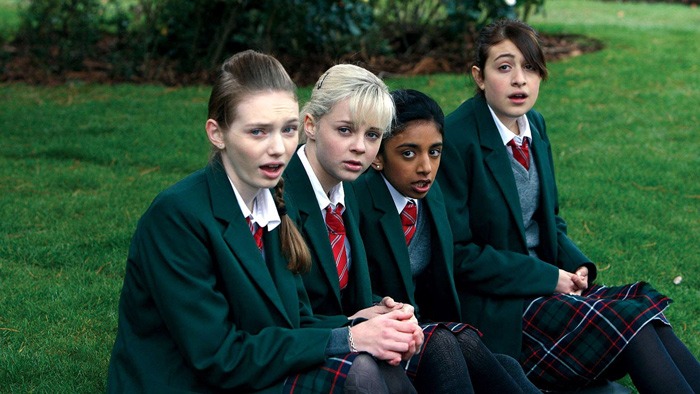 What follows is a comical and charmingly trashy look at teenagehood and all the awkwardness it entails. The self-deprecating and sometimes humiliating humor neatly encapsulates all the worst faux-pas you can find yourself in as a teen, and the whole thing is filled with gossip, teenage dating and the titular snogging, which will take you back to those weird years of being an early teen.
Cruel Intentions (1999)
Watch on: Amazon Prime (subscription)
Given its pretty dark theme that sounds like every high-school girl's worst nightmare, Cruel Intentions probably pushes the definition of 'teen romance', but it involves teens and is all about romance, so we're squeezing it in!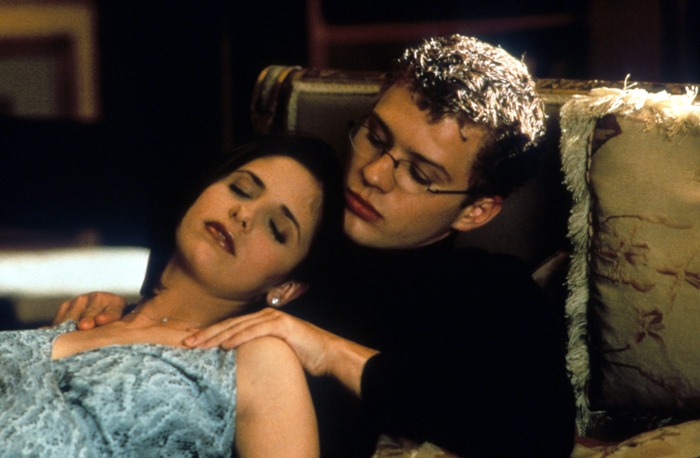 Ryan Phillipe and Sarah Michelle-Gellar play Sebastian and Kathryn, a couple of disgustingly wealthy step-siblings who thrive on manipulation, coercion and blackmail (with sex being their key tool). The devious pair arrange a bet involving Sebastian sleeping with the new headmaster's daughter, Annette (Reese Witherspoon).
Cruel Intentions has aged in such a way that you'll gasp at just how problematic the pair's behaviours are (particularly towards Selma Blair's inexplicably infantile character). But it's cloaked in engaging performances, a great soundtrack, and a layer of black comedy that's as funny as ever if you can detach yourself from the sheer immorality of it all.
The Princess Diaries (2001)
Watch on: Disney+ (subscription) | Amazon Prime (rental)
A popular theme in the 90s and 2000s was turning the geek/nerd duckling into a stunning (yet still charmingly awkward) swan. And no movie did it better than The Princess Diaries. It was also many of our introductions to Anne Hathaway, whose genuine innocence, excitement, and frustration made you root for her every step of the way.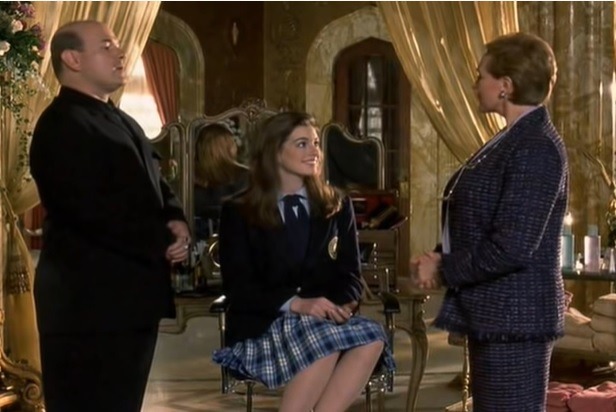 Hathaway plays shy Mia Thermopolis who suddenly learns she's the actual princess of Genovia (nope, I don't know either). Hilarity ensues as she tries to fit into the role, with plenty of makeover and etiquette montages. Plus, you've got Julie Andrews as the queen, Hector Elizondo as her love interest, and the sexy Robert Schwartzman as Mia's prince charming.
The Prince and Me (2004)
Watch on: Paramount+ | Amazon Prime (subscription)
Huge Julia Stiles fan here, so I'm fit to declare the underrated The Prince & Me as one of the best teen romance movies. It's cheesy and predictable, but that's part of its charm. It's a classic story: prince hiding away from his responsibilities, pre-med student falls for him, all gets revealed, girl feels betrayed, but it all works out in the end.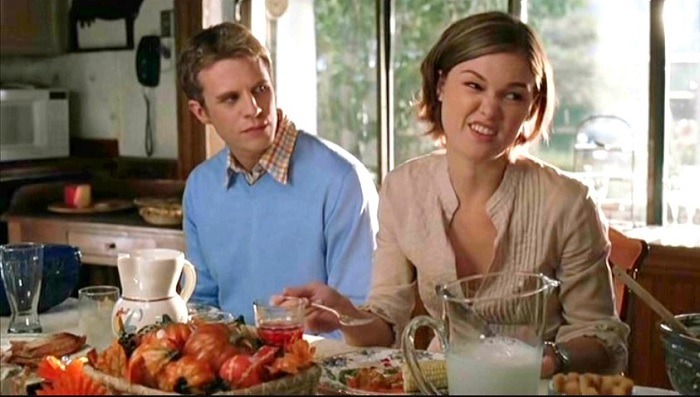 What I love is that neither Paige (Stiles) or Prince Edward "Eddie" (Luke Mably) asks the other to change for them. It's a major transition and of course, Eddie's parents aren't too thrilled over his romantic choice. Just sit back and enjoy the story.
Never Been Kissed (1999)
Watch on: Hulu (Starz add-on) | Amazon Prime (Starz add-on, rental)
Alright, so it's technically not all about teens, it is about an adult posing as a teenager (which is a bit creepy in hindsight).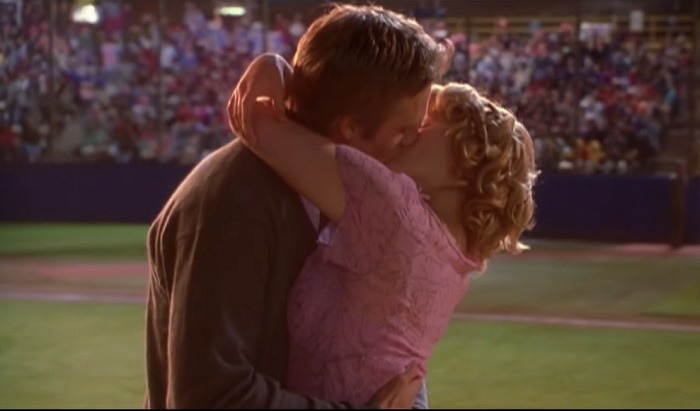 Anyway, it's Drew Barrymore, so that's already a win. Never Been Kissed is a feel-good movie featuring Barrymore as Josie "Grossie" Geller. Her high school days are the last thing she wants to relive, but now, as a journalist, she goes undercover to report on current high school culture.
What I love is Josie bucks so many of the teen stereotypes. As the name implies, she's never been kissed. And she actually believes in love, not just a teenage fling. Of course, being undercover has its challenges, such as dealing with the popular boy falling for her while she herself is falling for her English teacher. Spoiler alert: she finally gets kissed!
She's All That (1999)
Watch on: Philo | Amazon Prime (rental) | YouTube
Trust me when I say this is much better than the Netflix-reimagined He's All That – same premise, terrible execution. The original She's All That centers around a bet between two popular students, Zach (Freddie Prinze Jr.) and Dean (Paul Walker), about turning nerdy art student Laney Boggs (Rachel Leigh Cook) into prom queen.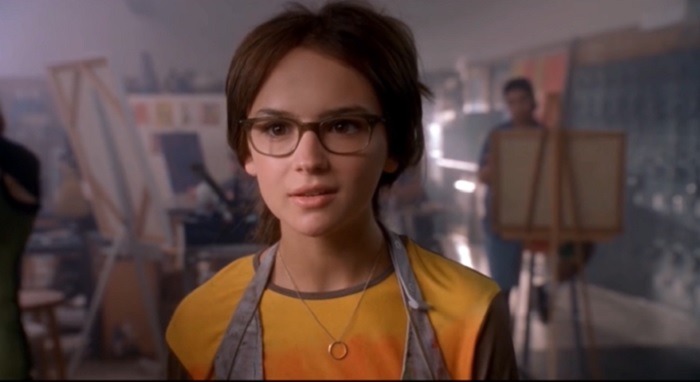 As you'd expect from a romantic teen movie, Zach ends up falling for Laney and vice versa. His ex, major misunderstandings, and friends get in the way. The makeover scene with Laney tripping going down the steps is particularly sweet.
It's funny, predictable, and filled with high school drama. What's not to love?
10 Things I Hate About You (1999)
Watch on: Disney+
It's supposed to be stupid fun and that's exactly what you get, along with the stereotypical opposites-attract teen romance. Plus, there's tons of awkwardness and sarcastic banter between Julia Stiles and Heath Ledger. It's also kind of loosely based on Shakespeare's Taming of the Shrew.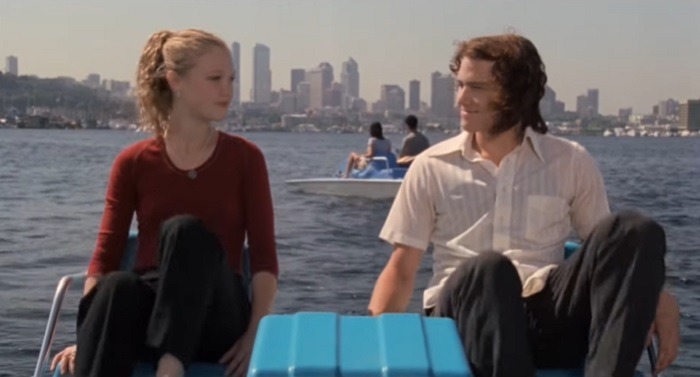 Everything focuses on sisters Kat (Stiles) and Bianca (Larisa Oleynik). Their father refuses to let Bianca date unless Kat gets a boyfriend, which she couldn't care less about. Patrick Verona (Ledger) will go above and beyond to make sure Kat actually does care. Plus, Cameron (Joseph Gordon-Levitt) really wants to date Bianca.
The iconic bleacher scene with Patrick singing "Can't Take My Eyes Off You" can't be missed. The entire movie is over the top, witty, and shows just how much fun a strong, independent woman can have.
Clueless (1995)
Watch on: HBO Max
Love hilarious Beverly Hills rich girl stereotypes mixed with sensitivity, romance, and plenty of teen drama? Clueless is and always will be one of the best teen romance movies. After all, Alicia Silverstone's portrayal of ultra popular Cher is unforgettable. Plus, her best friend Dionne (Stacey Dash) and friend/"make her popular" pet project Tai (Brittany Murphy) help make the perfect trio.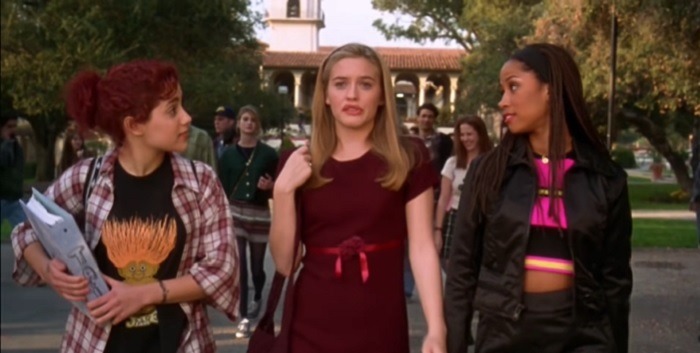 Poor Cher just can't help falling for the wrong guys, which is why she completely misses how perfectly right her annoying ex-stepbrother Josh (Paul Rudd) is for her. Watching her try to impress her gay friend (she has no clue he's gay, though it's flamingly obvious to everyone else) and the final realization that Josh is totally the love of her life is a real rollercoaster.
Plus, you have to watch Dionne learn to drive on the freeway…
Save The Last Dance (2001)
Watch on: HBO Max | Amazon Prime (rental)
I did warn you I was a Julia Stiles fan, didn't I? While so much of this is kind of unbelievable looking back on it as an adult (such as Juliard being so forgiving and accepting), it doesn't make it any less fun. Sara (Stiles) starts the story by moving in with her father in Chicago after her mother's death.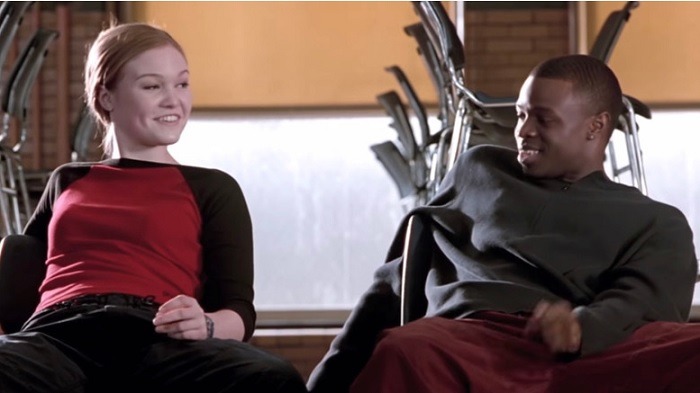 It's a rocky relationship at best, but this aspiring ballet dancer quickly falls for her classmate Derek (Sean Patrick Thomas). With drastically different backgrounds and dance styles, this couldn't possibly work, right? But of course it all does.
For all its fun, this movie deals with some heavy cultural issues such as teen parents, racism, overcoming stereotypes, trauma, and more. If nothing else, just watch it for epic dance scene at the end or Sara learning to dance in the club.
Step Up (2006)
Watch on: Tubi (free, ad-supported) | Amazon Prime (rental) | YouTube (rental)
Dance movies were kind of the thing in the early 2000s. As the first in the Step Up franchise, this movie brought us some steamy moments between Tyler (Channing Tatum) and Nora (Jenna Dewan). Not to mention some memorable dancing. It's not exactly Magic Mike, but it's still Channing Tatum dancing, so no complaints here.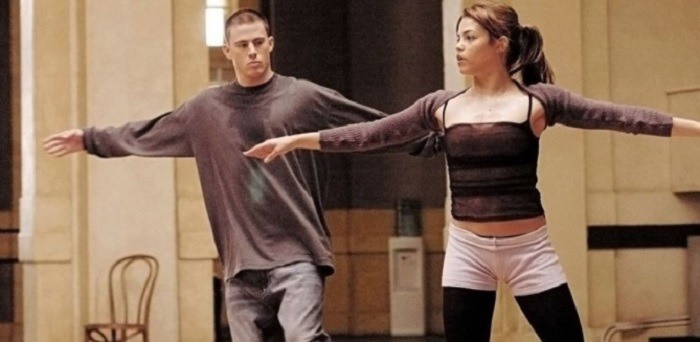 Tyler's the bad boy who gets community service after vandalizing a performing arts school. That's where he meets Nora and sparks start to fly. As the two dance styles collide, the two discover who they really are.
In this one's opinion, the dancing here is better than in Save the Last Dance, so if you love dance movies and teen romance movies, watch this now!
You've probably got your own list of nostalgic teen romance movies that you'll argue are the best ever. So, share that list with us so we can all go back to our awkward high school years and forget the adult nonsense we're weighed down with now.
If you're looking for something cheap, aka free, to watch, check out some of these free movies on YouTube. Or, if you're trying to pick the best streaming service for you, see how Netflix, Hulu, and Amazon Prime Video compare.