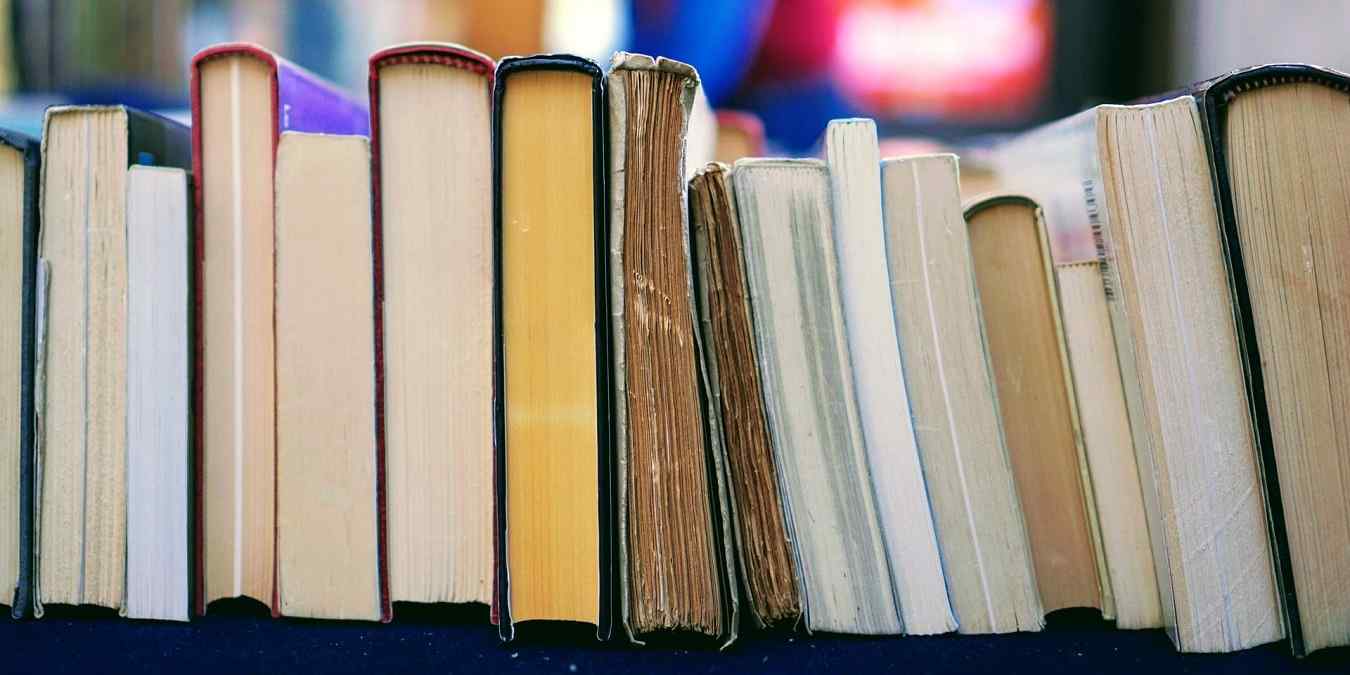 Ebooks are the future, and the future is now! While the popularity of classic paper books continues to decline, electronic books are getting more popular than ever before. ebooks are definitely more handy to carry in a large amount – all you need is a phone, a laptop, or an ebook reader. The best thing is, if you know where to look, you can actually get ebooks for free.
1. Google Play Ebook Store
Yes, that's right – you can get some free ebooks directly from the Google Play store – just select "free books" from the store's list of categories. There's actually a lot of them to choose from, so browse to your heart's content.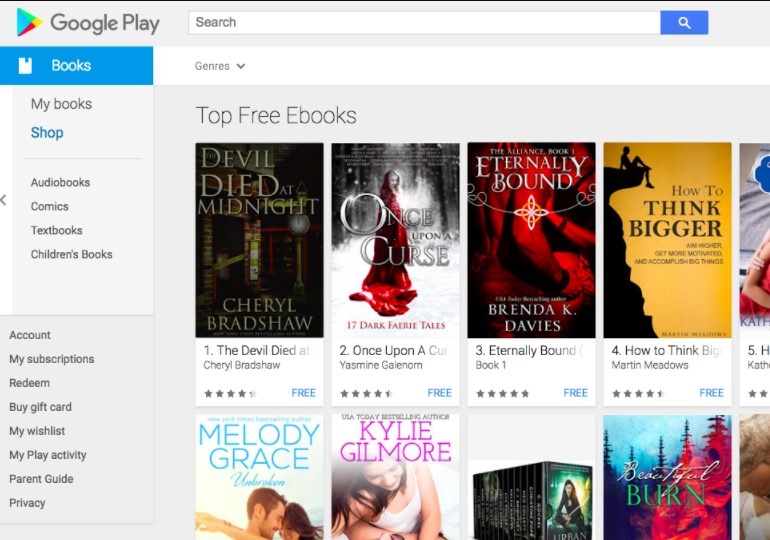 A tip to remember: even if you receive a pop-up message asking you to confirm payment details, you can just skip it. All these amazing books you see on your screen are available for free! These aren't just some random ebooks either! If you put some effort into your search, you'll discover that you can acquire the works of amazing authors, like Franz Kafka, for example.
2. Project Gutenberg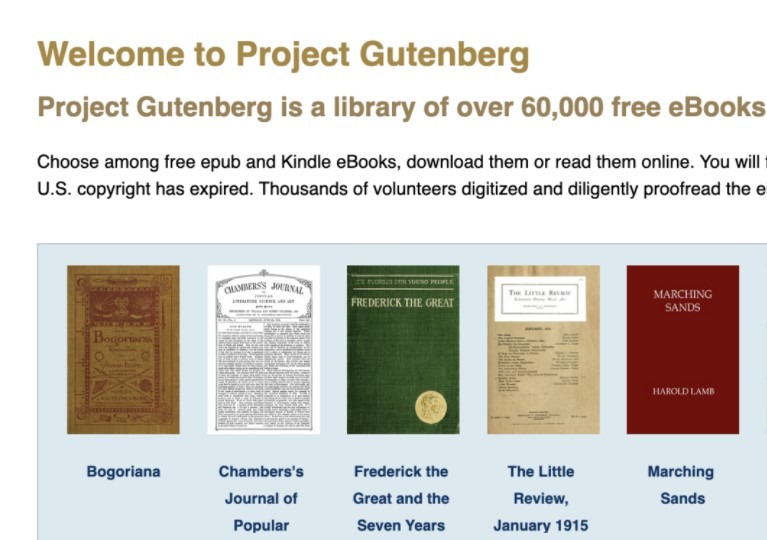 Project Gutenberg offers a selection of over 60.000 completely free ebooks! What can you find here? Well, if Pride and Prejudice by Jane Austin isn't to your liking, perhaps you will like Lewis Carrol's Alice in Wonderland? Or, how about the all-time classic story of Frankenstein by Mary Shelley?
3. Open Library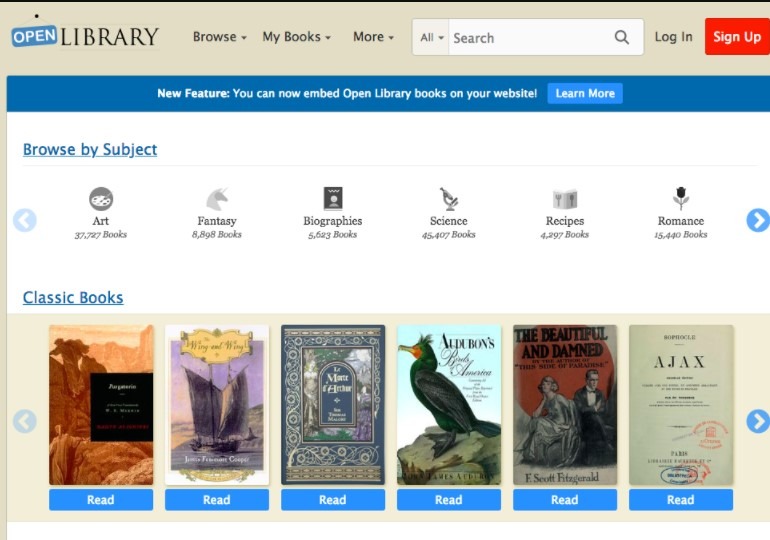 If you thought the numbers behind Project Gutenberg were huge, check out Open Library. They have over ONE MILLION free books available for you to download at any given moment. With over a million free books, you are guaranteed to find something interesting to entertain yourself before going to bed or while commuting. Open Library also features a powerful search engine, meaning that finding the perfect book for yourself will only take you a moment or two.
4. BookBoon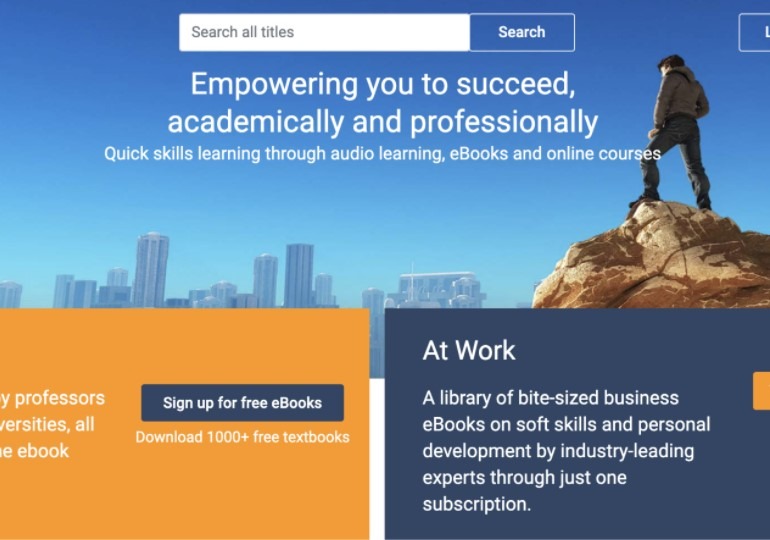 Now, let us talk about something a tiny bit different – BookBoon. This site will be perfect for you, if you are looking to educate yourself through reading, are a college student, or are looking for professional resources on a given topic. BookBoon grants you access to over 1,000 technical and academic books, covering all sorts of topics, from information technology to business planning and management. Not only are all books completely free, but you also don't even need to create an account to be able to download as many books as you want. BookBoon is the perfect place for any science nerd out there!
5. ManyBooks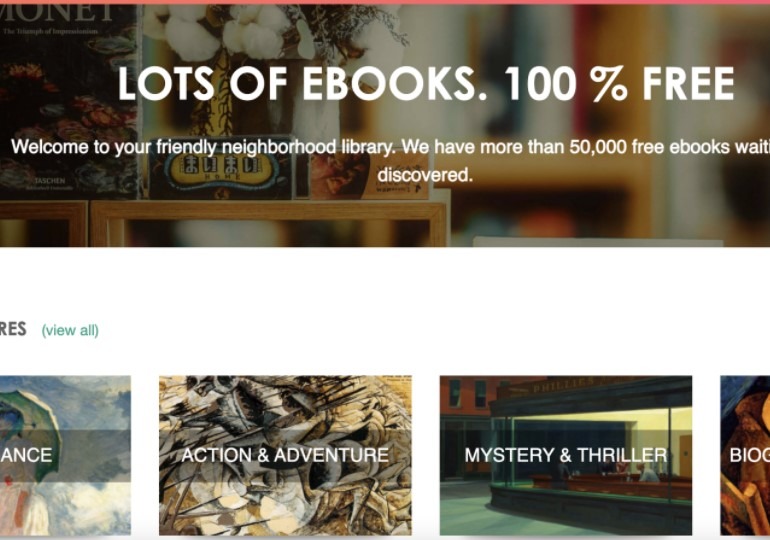 Often hailed as the best free ebooks library out there, ManyBooks.net gives you access to over 30,000 books published by the worlds' most famous authors, such as Agatha Christie or Tamara Grantham, for example. Biographies, Romance, Thrillers, and many more genres await you, and all you have to do is give ManyBooks a chance. If you're looking to fascinate yourself with the works of some truly best-selling authors, ManyBooks is the place for you.
6. Feedbooks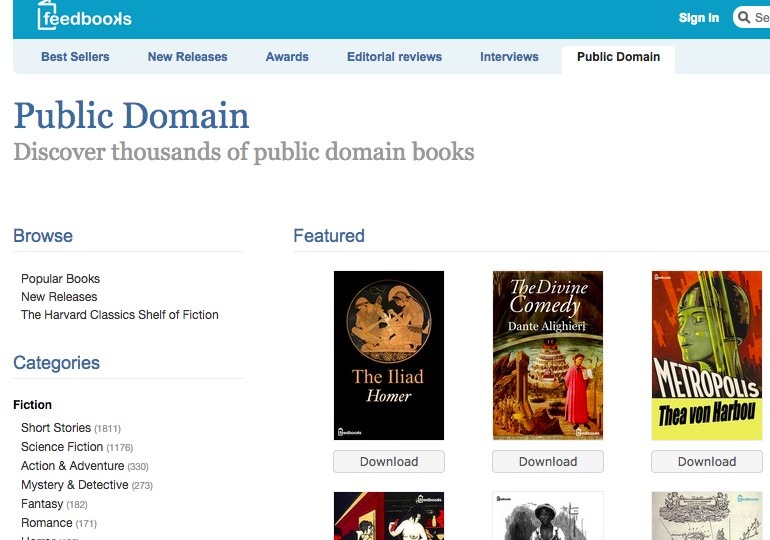 When it comes to free ebook libraries, you can't forget about Feedbooks. You will have to sign up for an account; however, this is completely free, and the selection of free ebooks is absolutely worth the 30 seconds or so you'll spend registering on the platform. You can also try Feedbook's Premium collection, where you will find tons of books at your disposal, each for just a small fee. The selection of free books is, however, more than sufficient on its own.
If you consider yourself a bookworm but also enjoy the convenience of modern-day tech, you definitely know how to appreciate a good eBook. And when you can get so many an amazing read completely free, you really can't go wrong by checking out the above-mentioned sites. On the other hand, if you're looking for a different kind of reading experience, we suggest you check out our article about rather weird subreddits.