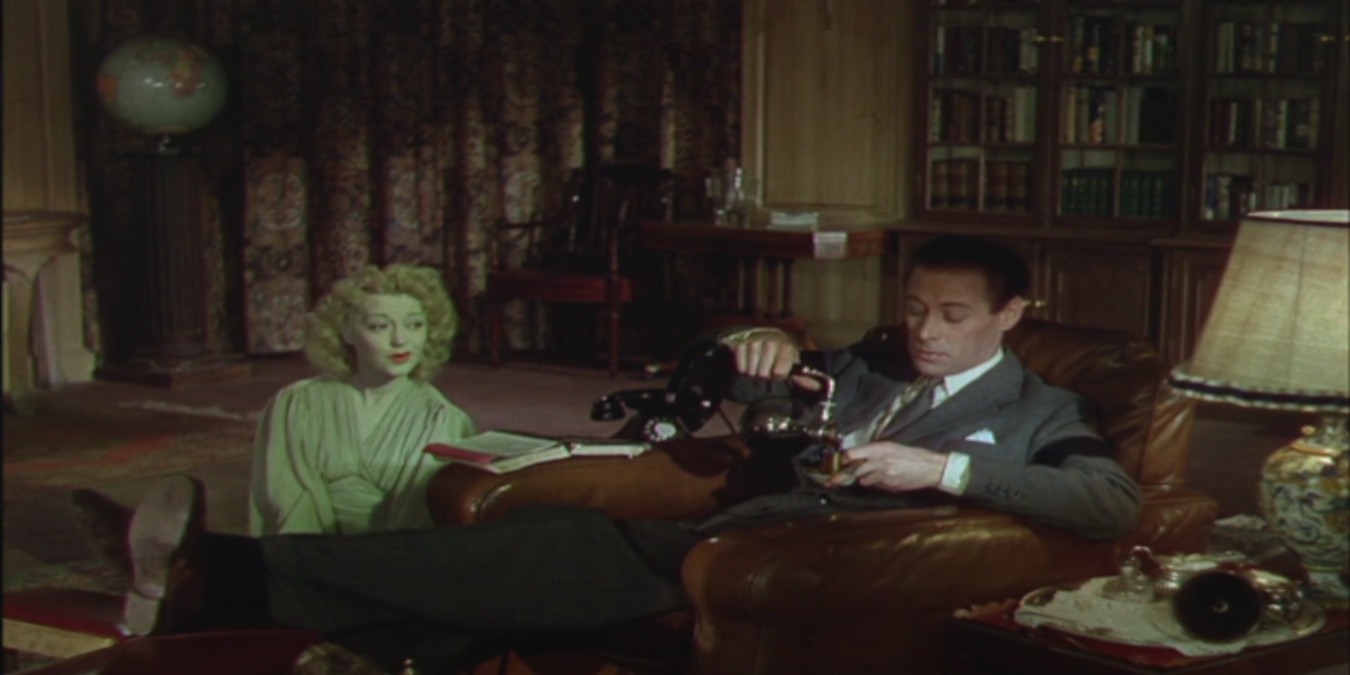 Trying to remake classic movies is always a difficult undertaking (and let's face it, most of the classics don't really need those remakes in the first place!). Sometimes they make a big deal about these remakes, and sometimes they just sneak in there, like the one I'm going to discuss here—Blithe Spirit.
I am a huge fan of the original from 1945, which you can watch on YouTube for free or rent/purchase from Amazon Prime Video. You can also purchase the remake on YouTube and Amazon Prime Video.
Remakes can be risky because usually the originals are usually loved so much. You don't want to offend anyone by remaking it into something bad, but that is often what happens. Current movies trying to capture the magic of old Hollywood usually fail. This failure could be for various reasons, including actors that can live up to the originals and relying too much on computer animations. For a current film to overcome the skepticism that comes with it being a remake, it really has to be something spectacular. Like others, the new Blithe Spirit doesn't get there.
Here is the trailer for the original movie:
And here's the one for the remake:
For both movies, the plot involves a writer named Charles, who is gathering inspiration for his latest work. He hires a medium to make a house call, and she unwittingly brings back the ghost of his first wife, whom only he can see. Naturally (or… supernaturally?), this causes many complications, funny moments, and – crucially – frustration for his new wife.
The Costumes
The original had much better costumes than the remake. In the 1945 version, Elvira was painted, and her clothes were dyed to give them an otherworldly appearance. This attention to detail is really what makes the costumes here shine. This color was created by dressing her in fluorescent green clothes, wig and makeup, and shining a special light on her whenever she moved. This light would make her appear to glow even in scenes that were otherwise dimly lit, and it really gives credibility to her as a ghost.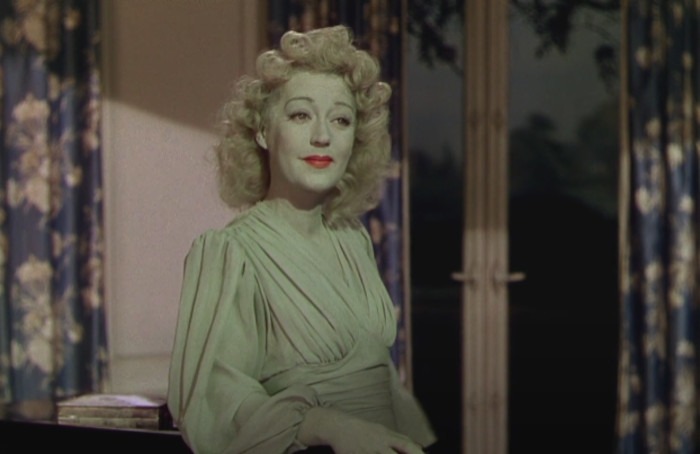 In the new version, they did no work whatsoever to make her look any different. She looked just the same as all of the other (living) characters. This seemed a little lazy. They did a couple of gimmicks where things moved on their own, but this was a weak ploy at best.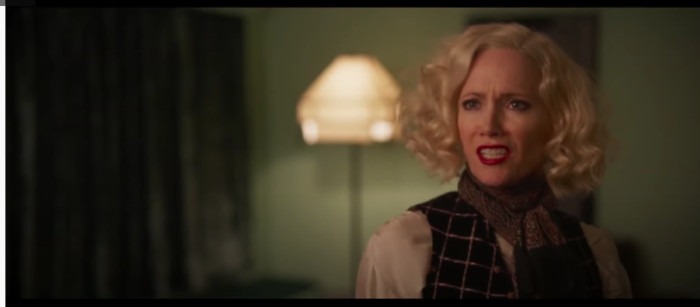 The Performances
Overall, the cast of the original is better than the new cast. Rex Harrison stars as Charles, Kay Hammond as Elvira, and Constance Cummings as Ruth. These three play off each other so well, and all of their line delivery is on-point.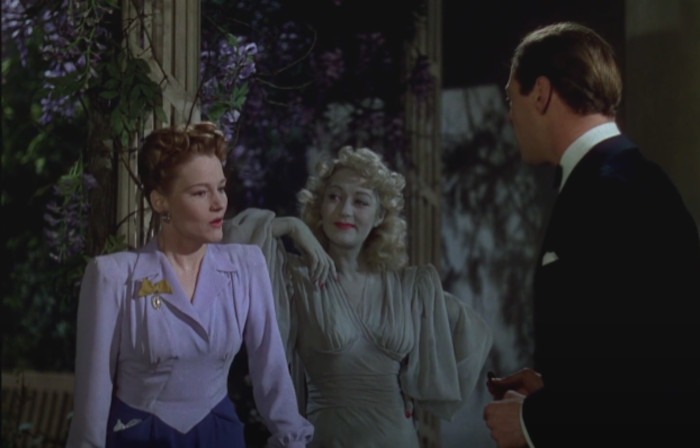 They are a joy to watch, and there's a fun hook of his spectral first wife making snide comments while the second wife is convinced he's completely insane. This comedy is laugh-out-loud funny because of their dynamic. The actors have more chemistry and are better. The feel of the first movie is more lighthearted, where the new one tries to be a bit more serious. In the original, Elvira is out to murder her husband, but she isn't so obvious about it.
In the new one, the ghost is a bit more vindictive and it's a turnoff. There are other issues with the new one. While it's supposed to be a comedy, the new one just isn't funny. One scene had the ghost drug the new wife and have her strip during a party, and another had the ghost push furniture off the roof to murder people. Neither of these scenes were even amusing. It also made the husband a doofus instead of a gifted writer because we learned that his wife was behind all of his stories. It presented him in a much more negative light than the first movie, and it was off-putting. In these instances, the addition of extra backstory was damaging instead of helpful while watching.
Remake's Redeeming Features
The original is by far the better movie, but the remake has its merits. Leslie Mann as Elvira makes the movie worth watching. She embraces the part and is the most captivating actor in the entire movie. Even though she plays a dead woman, she has more expressions than anyone else, and evokes more sympathy than Kay Hammond in the original.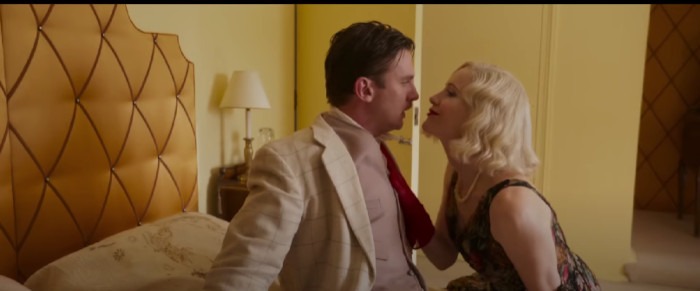 Then there's the additional backstory of Madame Arcati. The remake goes into why she became a medium in the first place, which was to find her love who died years earlier. Even though Judi Dench is an amazing actress, she doesn't quite stand up to Margaret Rutherford from the original. Dench holds her own, but in a much more subdued than the eccentric and hilarious Rutherford.
Overall judgment
It's the original, of course! Because of the superior line delivery, actors, and costumes, the original far outshines the remake. If you like intriguing ghost stories, the original is the way to go.
If you enjoy classic movies, check out our posts on Hitchcock movies, Frank Capra movies, and classic movie monsters.