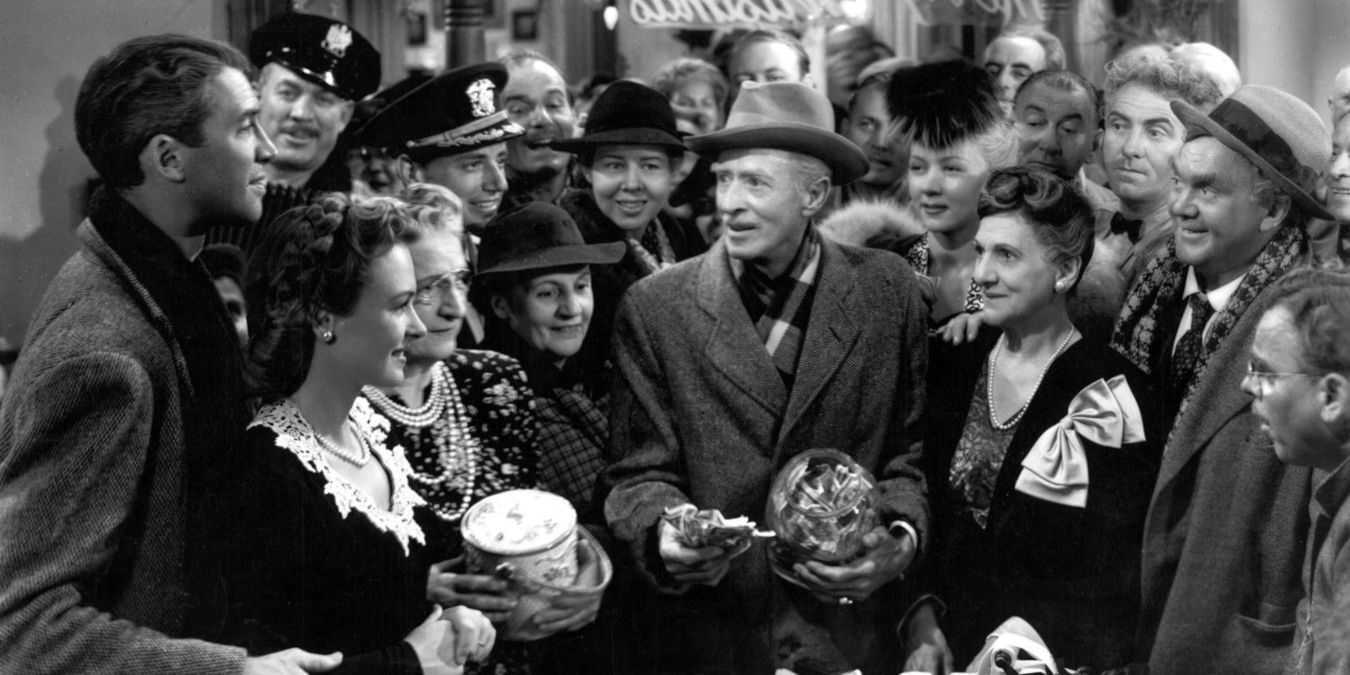 There's something particularly festive about classic Christmas movies from the black and white era. They're a throwback to the days when Christmas was less commercial and more about spending time with family around the warm glow of a fireplace.
Some of the very best Christmas movies were filmed in black and white, so if you're in a nostalgic mood, there are a large number of great ones to choose from.
In this piece, we'll take you through some of the finest black and white Christmas movies that you can watch online today (and where to watch them).
While you're here, make sure you take a look at our list of Christmas movies you can find on Netflix.
1. Miracle On 34th Street (1947)
Watch on: Amazon Prime (Rent/Purchase) | Hulu | NOW
There have been a number of adaptations of Miracle on 34th Street, but the 1947 movie – released in conjunction with Valentine Davies' novella of the same name – is undoubtedly the best.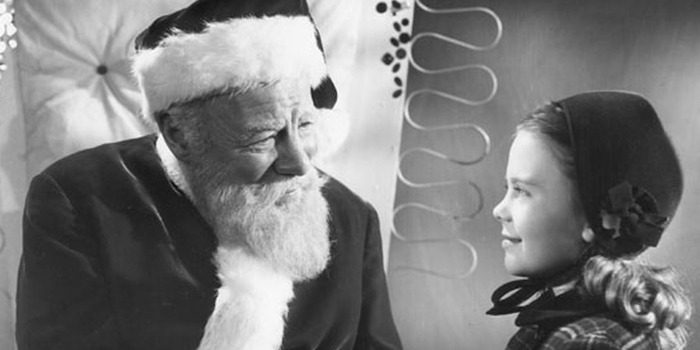 Starring Edmund Gwenn as Kris Kringle and Natalie Wood as Susan Walker – a young girl skeptical about the existence of Santa Claus – the movie focuses on a New York City department store Santa who claims to be jolly old Saint Nick himself.
Directed by George Seaton, it's one of the best movies of the 1940s, a brilliant comedy, and one of the finest Christmas movies ever made. It really captures the festive spirit and will have even the most cynical Scrooges believing in Father Christmas!
2. It's a Wonderful Life (1946)
Watch on: Amazon Prime (Rent/Purchase) | NOW
It's a Wonderful Life is a fantasy drama directed by Frank Capra. Very loosely based on the 1843 Charles Dickens novella A Christmas Carol, the movie stars James Stewart, Donna Reed and Lionel Barrymore.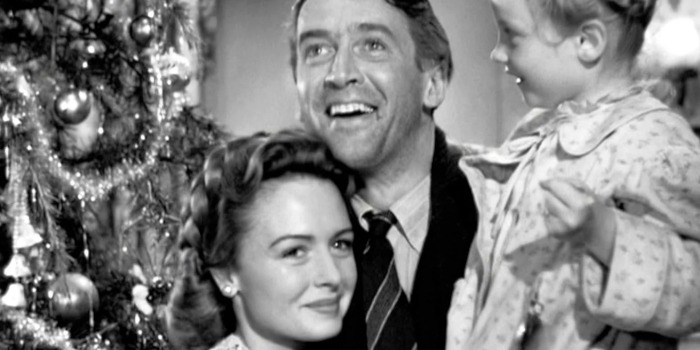 It's about George Bailey, a man whose suicide attempt on Christmas Eve prompts the intervention of his guardian angel, Clarence Odbody. Clarence shows George how he's touched the lives of others and how different life would be for his wife Mary and his local community of Bedford Falls if he was never born.
This movie is one of the greats – and not just of the Christmas variety – as it taps wonderfully into so many peoples' experience of losing loved ones. Although it wasn't so well received upon initial release, it's now seen as a bona fide classic and essential festive viewing.
3. A Christmas Carol (1938)
Watch on: Amazon Prime (Rent/Purchase)
A Christmas Carol is, of course, a direct adaptation of Charles Dickens's 1843 novella. This version of the story was directed by Edwin L. Marin and stars Reginald Owen as Ebenezer Scrooge alongside Gene Lockhart and Kathleen Lockhart.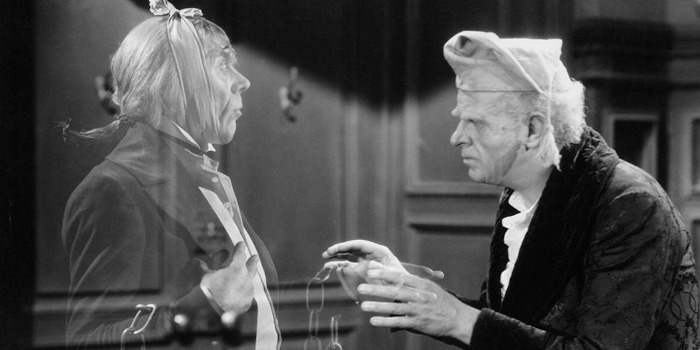 The movie – as with all direct adaptations of the story – sees the miserly Scrooge visited by the ghost of his former business partner Jacob Marley and, subsequently, the ghosts of Christmas Past, Present and Yet to Come. Their visitations lead to epiphanies in Scrooge that will change the course of his life (and warm our festive hearts).
This is a polished and effective adaptation that's brilliantly acted. It's also less scary than some adaptations, making it more kid-friendly.
4. The Holly and the Ivy (1952)
Watch on: iTunes | Google Play
The Holly and the Ivy is a British drama adapted from the 1950 West End play of the same name by Wynyard Browne. Directed by George More O'Ferrall, it stars Ralph Richardson, Celia Johnson, Margaret Leighton and Denholm Elliott.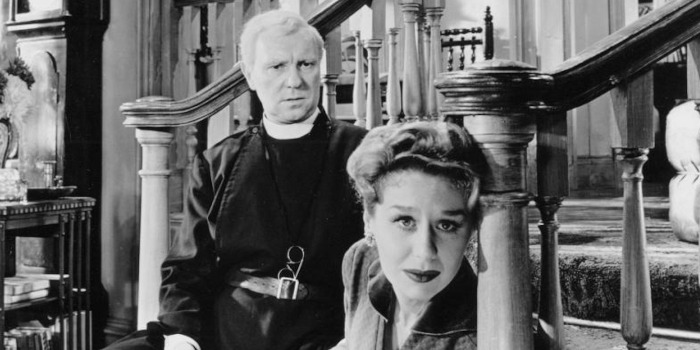 This movie is all about an Irish clergyman whose neglect of his adult offspring, in his enthusiastic efforts to tend to his parishioners, comes to the surface in tense fashion on Christmas Eve at a family gathering.
This is an extremely poignant movie that is actually an allegory for the UK's dramatic social, economic and cultural upheavals at the time. With a number of extremely interesting characters, it's well worth a watch – even for those of you who have never previously heard of it.
5. Christmas in Connecticut (1945)
Watch on: Amazon Prime (Rent/Purchase)
Directed by Peter Godfrey, Christmas in Connecticut is a romantic comedy starring Barbara Stanwyck, Dennis Morgan and Sydney Greenstreet.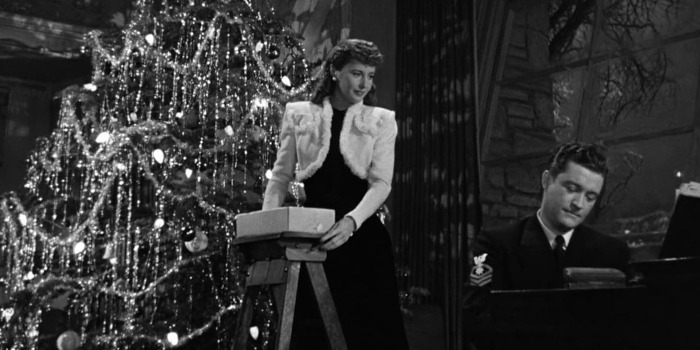 Set during the festive period, it's about an unmarried city magazine writer who pretends to be a farm wife and mother, then finds herself falling in love with a returning war hero.
This is a brilliant movie and, while it's only mildly amusing as far as its comedy chops are concerned, its general cheeriness and the chemistry between its leading stars make it a great watch at Christmastime. Its outdated portrayal of housewives does make it feel a little more out of place in the modern world than the other movies in this list, but it's definitely worth a viewing!
Now that you're finished with this article, why not check out our lists of Christmas comedy movies and Christmas horror movies on Netflix?