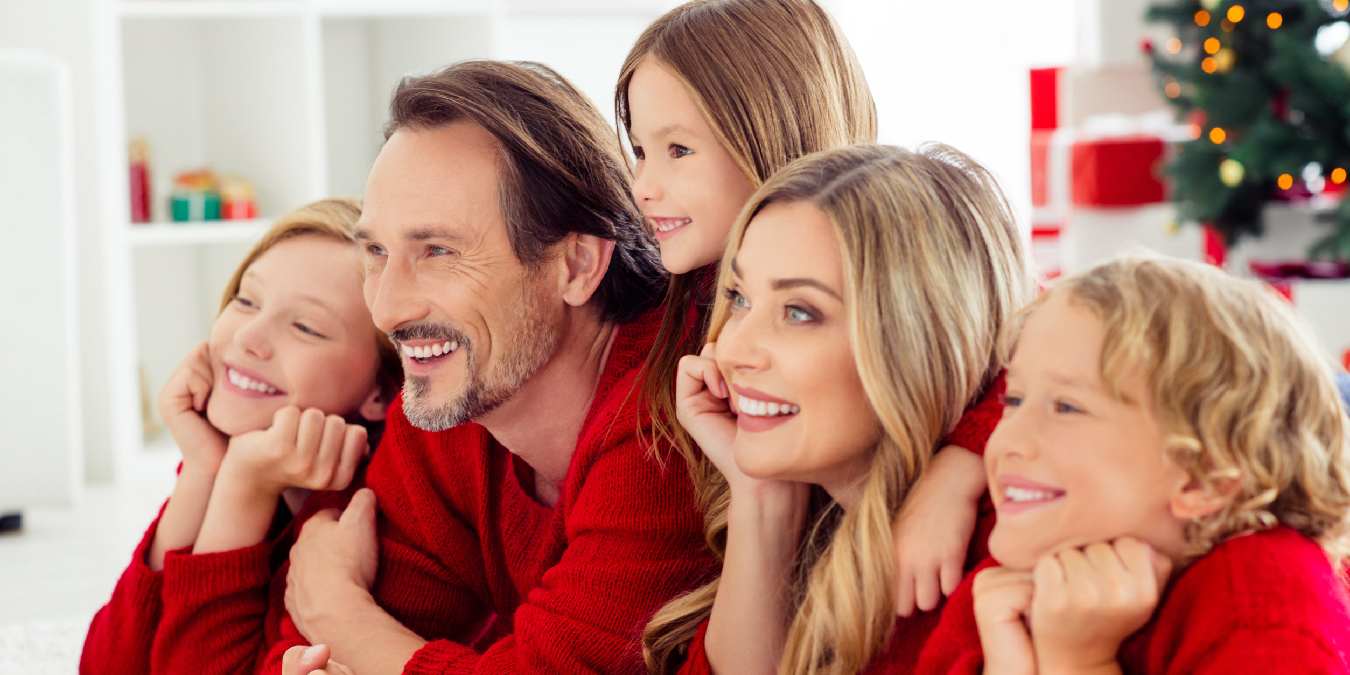 If you're up for a movie with a rough-and-tough action movie star singing and dancing as Santa to an Elvis Christmas song, or the long-awaited rom-com comeback of Cary Elwes, we have you covered. There are even kid-friendly options and mature audience ideas below, depending on what you're in the mood for and whether or not the kids are in bed.
1. White Christmas
Nothing speaks of Christmas more than the 1954 classic White Christmas. This film is a holiday masterpiece that features stunning dances, beautiful singing, laugh-out-loud scenes, and great talents. The combination of Bing Crosby, Danny Kaye, Rosemary Clooney, and Vera-Ellen is pure magic in this holiday film.
It opens with two men in the army. After one saves the other's life, they team up to do their own vaudeville show once they're back to civilian life. Their main focus is on work before they get distracted by a sister act and follow them to an inn in Vermont. Once there, they run into their old general and attempt to help his failing inn. The story is smart, and the performances are delightful. If you have managed to somehow miss this film so far, watch it now.
2. A Christmas Prince
A Christmas Prince is really the Netflix Original that began the whole Netflix Christmas universe when it was released in 2017. It is also one of the strongest of their Christmas romances, which makes sense since it did inspire further movies.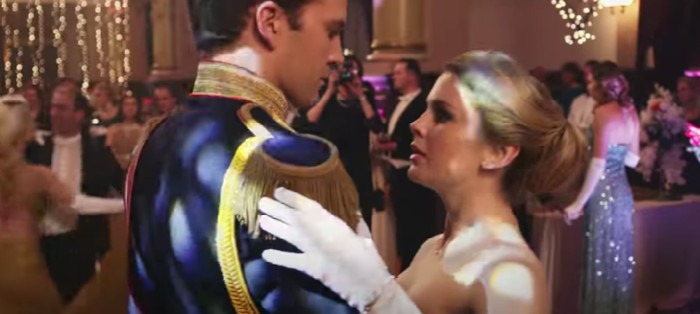 It follows Amber, a writer who gets her first big assignment to get the inside story on Richard, the prince of Aldovia. Her story takes her further than she thought possible, and soon she must make a choice between her career and love when a startling secret is discovered. With plenty of winter fun, such as sledding and a Christmas ball, this one is a great addition to your holiday line-up.
3. The Christmas Chronicles 
This Netflix Original called The Christmas Chronicles from 2018 features the Santa we didn't know we always wanted in Kurt Russell. He completely shines and presents a cool, but funny (dare we say 'sexy'?) Santa Claus. You'll see what I mean in this scene that just had my jaw drop the first time I saw it. The man can sing!
This family-friendly adventure features two kids who set out Christmas Eve night to capture Santa on camera. They soon embark on a journey to help him get back on track with his present delivery after the sleigh breaks down, and the presents and his magic hat are lost. They pull together and save Christmas after some initial setbacks, such as Santa getting into a spot of legal trouble. Russell is a lot of fun to watch, and the story has a lot of heart. You won't be disappointed.
4. Just Friends 
In this romantic comedy from 2005, you will find a goofy movie with romantic undertones. Just Friends is not a traditional romance as it's more of a comedy, but it is set at Christmastime and features some great actors in Ryan Reynolds, Amy Smart, and Anna Faris.
The plot focuses on Chris, who returns home during the holidays after his flight is cancelled following an onboard fire caused by dense popstar Samantha, played by Faris. He runs into his old best friend Jamie, who he loved for all of high school, but she puts him in the "friend zone." Determined to sleep with her, he tries to show off how cool he is now but ends up failing pretty badly. True love does present itself in the end, but the highlights include Anna Faris, who shows some stellar comedic chops.
5. Holidate
Even though Holidate has some romantic undertones, this one is a bit grittier and raunchier than the usual holiday romances. It is definitely not a clean romance as it features sex, swearing, and a mature rating as a Netflix Original.
It begins during the Christmas holidays but spans for close to a year in the lives of the characters. Sloane is introduced to the subject of the 'holidate' by her aunt. The concept is that you find someone platonic to be your date just for holiday events, so you don't have to go alone. She meets Jackson, who agrees to embark on this journey with her, but keeping things platonic never really works out too well in romantic movies. The film is a welcome departure from the squeaky-clean romances we're all used to seeing.
6. The Princess Switch
Although the sequels leave something to be desired, the 2018 original The Princess Switch is actually pretty good. It has a plot based on The Prince and the Pauper by Mark Twain, which is an intriguing approach for a movie. Many of these romances do play on the trope that every girl wants to be a princess, but this one actually flips that idea around.
Lady Margaret is engaged to the prince but doesn't want to marry him. When she runs into Stacy, a baker from Chicago who looks just like her, she sees an opportunity to taste freedom before her marriage. The two switch places and soon fall in love with men who don't really know who they are. The premise is enjoyable to watch, and the acting is convincing.
7. Trolls Holiday 
If you are looking for something kid-friendly and your kids like Trolls, check out this 26-minute holiday special, Trolls Holiday. This film gives you something short to watch when you might not be in the mood for a full-length kid's movie.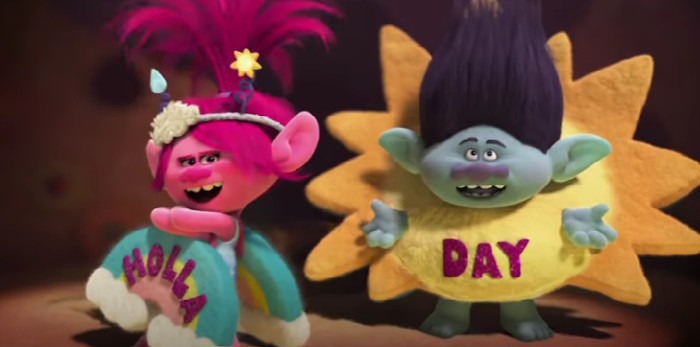 In an extension of their adventure from the first Trolls movie, Queen Poppy and Branch go back to Bergentown to visit King Gristle and Bridget. Poppy showcases a variety of holidays in an attempt to find one that they are most interested in celebrating. The trolls have so many to choose from, and Poppy wants to help the Bergens experience the same joy.
8. A Castle for Christmas
For those of us who remember The Princess Bride with fondness, A Castle for Christmas is an exciting offering for a Netflix Original this season. Here you have Cary Elwes, or Westley from The Princess Bride, as a cantankerous duke complete with a castle in Scotland. He is even able to pull off the Scottish accent, and it is so enjoyable to see him again in a romantic role.
Add in a novel writer, played by Brooke Shields, who has also been absent from romantic lead roles, and you have a nice surprise gem for the season. The two start off fighting, but then things quickly turn to love. Even though the shift may seem a bit abrupt, it is just so fun seeing these two acting in this type of movie that this can be forgiven.
If you are loving the holiday movies, check out the best offerings on Hulu or if you are looking for some straight-up romance, the best 90s and 2000s teen romance movies are great choices for your next watch.
Image credit: Close-up portrait of five nice attractive adorable careful cheerful family embracing spending festal day vacation watching movie tv film lying on floor in light white apartment indoor by 123RF