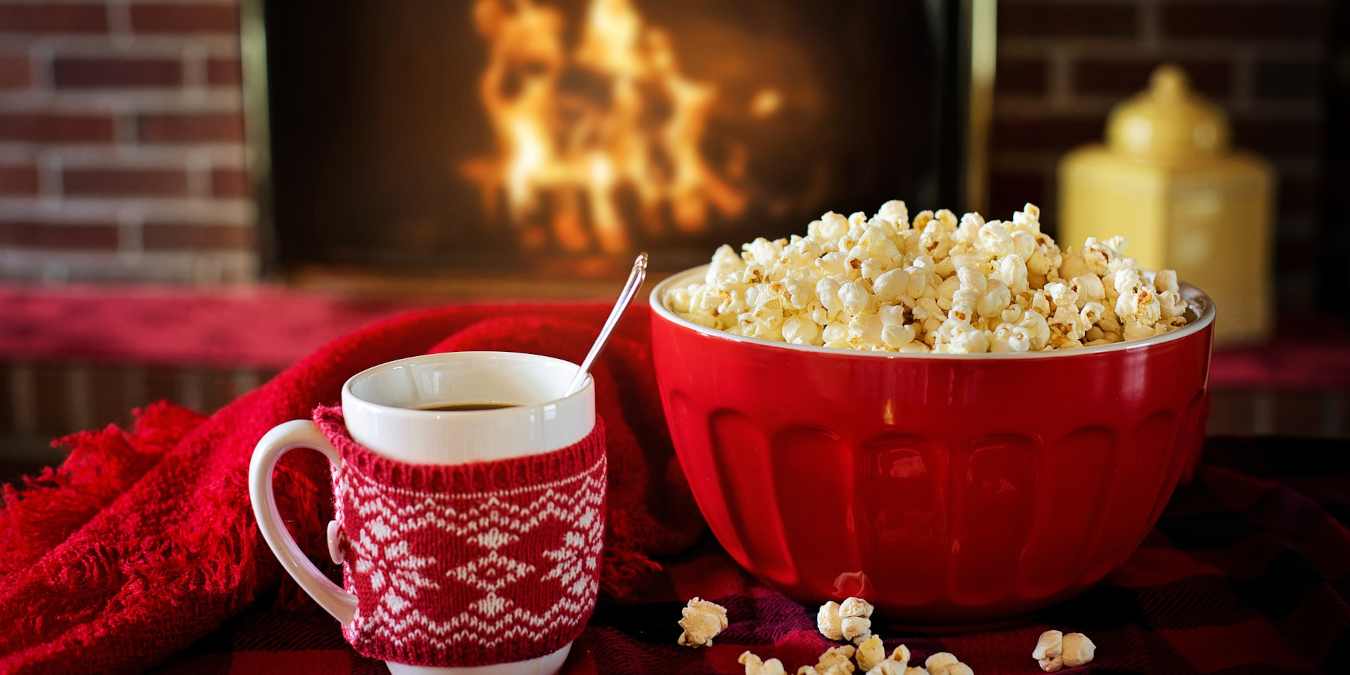 There are many holiday movies to choose from, so if you have Hulu, you may wonder which are the most worthwhile films. While the selections on Hulu are primarily romance-based, there are a couple on the streaming service that branch into action and drama. Holiday movies are my guilty pleasure this time of year, so I can't get enough. These are the best Christmas movies on Hulu right now!
1. Christmas Belle
Haylie Duff is in quite a few Christmas movies, including two on this list. The first one is called Christmas Belle, and it's a modern-day take on Beauty and the Beast. This Belle meets her Beast when she ventures north of her Californian home to facilitate the sale of a mansion.
Hunter, the mansion's owner, is still grieving the loss of his wife and is cold toward Haylie at the beginning, but soon his icy heart-armour begins to thaw as they grow closer. Add in a jealous ex, and you have the recipe for a great holiday romance. The acting is solid, and the Christmas spirit is high. The two leads also have great chemistry, which makes this a compelling watch.
2. Back to Christmas
The theme of regret often factors into many Christmas romances, which is the case here with Back to Christmas. Ali is sent back in time after she encounters her ex with a new love.

While she thinks she's being sent back to repair this bond, she soon discovers that maybe she's meant to explore another relationship instead. The storyline is cheesy but warming as you watch Ali try to figure out how to repair the past and enjoy the present. If you are looking for some sap, this is a great choice.
3. Jingle All the Way
Every holiday season deserves a little bit of Arnie Time. Jingle All the Way is a ridiculously entertaining, 90s holiday classic that shows the lengths some parents will go to to make their child's Christmas perfect.
Schwarzenegger stars as a father who vows to get his child the hard-to-find Turbo Man toy for Christmas. The toy is super popular, so it's completely sold out in many places, leading him on a crazed adventure all over town to find it. Add in Sinbad as a rival toy-seeker, and you have a recipe for some wild antics and comedic 90s gold.
4. Christmas Perfection
On its surface, Christmas Perfection is a lighthearted Christmas romance with magic, but if you dive deeper, it's a reflection of society. Like many of us, Darcy seeks out the perfect Christmas year after year, only to be disappointed when it never happens. We seek out things that don't really exist.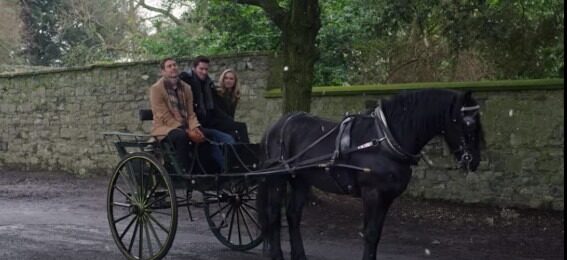 Even when Darcy's wish is granted and she enters into a perfect Christmas world, she realizes that it is not all it's cracked up to be. The imperfections are what make life unique, and to wish them away for perfection is actually foolish. Through her journey, she also realizes the value of the man who has been her friend and begins to see him in a new way.
5. The Christmas Calendar
Baking is an integral part of the Christmas season, and in The Christmas Calendar it comes front and center. You also have a girl named Emily who returns to her hometown from a corporate job to become a baker. Add in some competition from a sell-out baker named Gerard, and you have some dough-thick chemistry.
While the competition is in full swing, Emily receives an advent calendar from a secret admirer. The mystery distracts and intrigues her as she weighs the most likely candidates to have sent it. While many of the folks in the town hope it was Gerard, Emily remains unconvinced until the electricity between them becomes unavoidable.
6. A Cinderella Christmas
There are plenty of Cinderella adaptations out there, but A Cinderella Christmas brings something unique to the table. Angie stars as this modern-day Cinderella, who works hard for everything that she accomplishes in her uncle's business.

Unfortunately, her bratty cousin Candace always takes the credit and leaves her being the dogsbody of the business. When Candace is unable to attend the Christmasquerade Ball, Angie takes her place and catches the eye of wealthy bachelor, played by Peter Porte.
Angie's cousin attempts to steal Peter away, convincing him for a time that she was the one behind the mask at the ball. When Angie helps with planning the wedding for her cousin, Peter begins to suspect that he's quite literally marrying the wrong woman!
7. The Holiday
The Holiday is the most mainstream film of this entire bunch and probably the one you are most familiar with. It is a staple in my house every year and is now available on Hulu, so I wanted to address it here.
This film will give you all the warm and fuzzy feels as you follow Iris, played by Kate Winslet, and Amanda, played by Cameron Diaz, navigate painful breakups and find love again. This movie is funny and endlessly rewatachable, with highlight scenes like Diaz dancing to "Mr. Brightside" by The Killers and Jude Law performing "Mr. Napkin Head" for his daughters.
8. Holidaze
This ABC Family holiday film features some well-known actors as well. Jennie Garth and Cameron Mathison play the love interests in a movie about learning to appreciate the good things in life.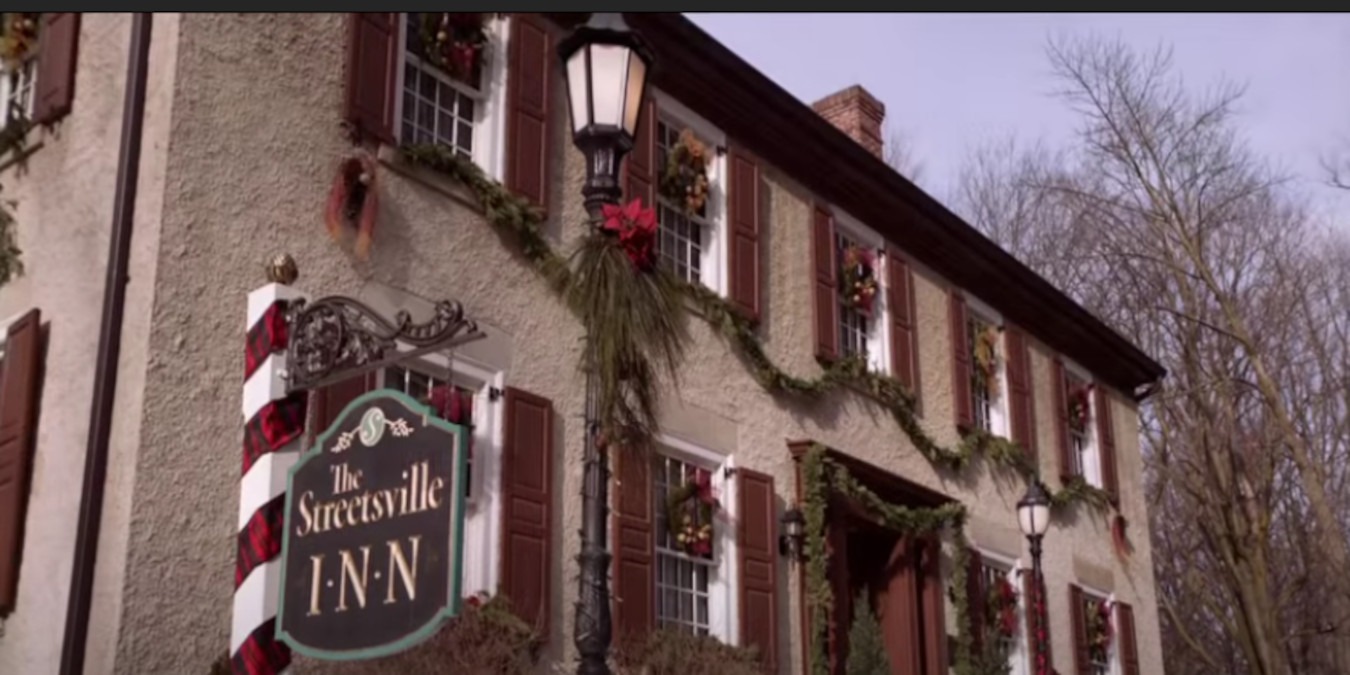 Even though Holidaze takes place at Thanksgiving, you can watch this one up through Christmas. It has an It's a Wonderful Life feel when a businesswoman wakes up in an alternate reality where she's married to her high school sweetheart and runs a café in her hometown. Garth and Mathison are veteran actors who have more range than most, and it's cool to see them in these mushy roles.
9. Naughty & Nice
This one is another Christmas film starring Haylie Duff. This time around, she's a "love doctor" radio host in a small town in Colorado who acquires a cynical new co-host, who was recently banished from a sister station for being an offensive doofus.
What starts out as fighting soon turns – as so many romance movies do – to love as the two get to know each other. The banter in Naughty & Nice is well-written, and the two leads play off each other well. I always love watching Haylie Duff. She is underrated as an actor and a great addition to these types of movies.
10. The Man Who Invented Christmas
The Man Who Invented Christmas is a captivating Christmas drama. There are many movie versions of A Christmas Carol, but this one takes things a step further. This film tells the story of the man behind A Christmas Carol, Charles Dickens.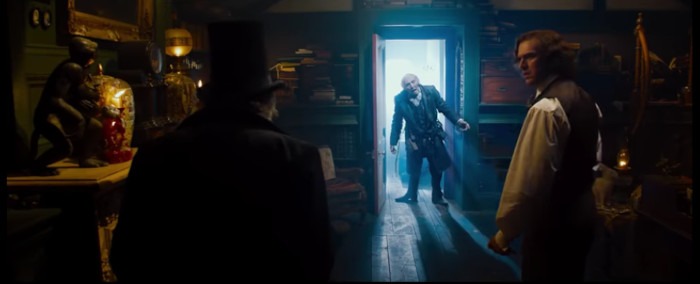 It is a fascinating look at the reality of writing A Christmas Carol combined with some magical elements. Dickens did actually write the story in just two months to make it in time for Christmas. He desperately needed the money after his last three works flopped. One of the neat story devices here is Dickens imagining his characters coming to him, with the best of the bunch being Scrooge, played brilliantly by Christopher Plummer. This movie is an intriguing glimpse into the story behind a story.
If you enjoy holiday-themed movies and shows, check out these Netflix originals that came out in November and baking shows that are sure to get you in a festive mood.