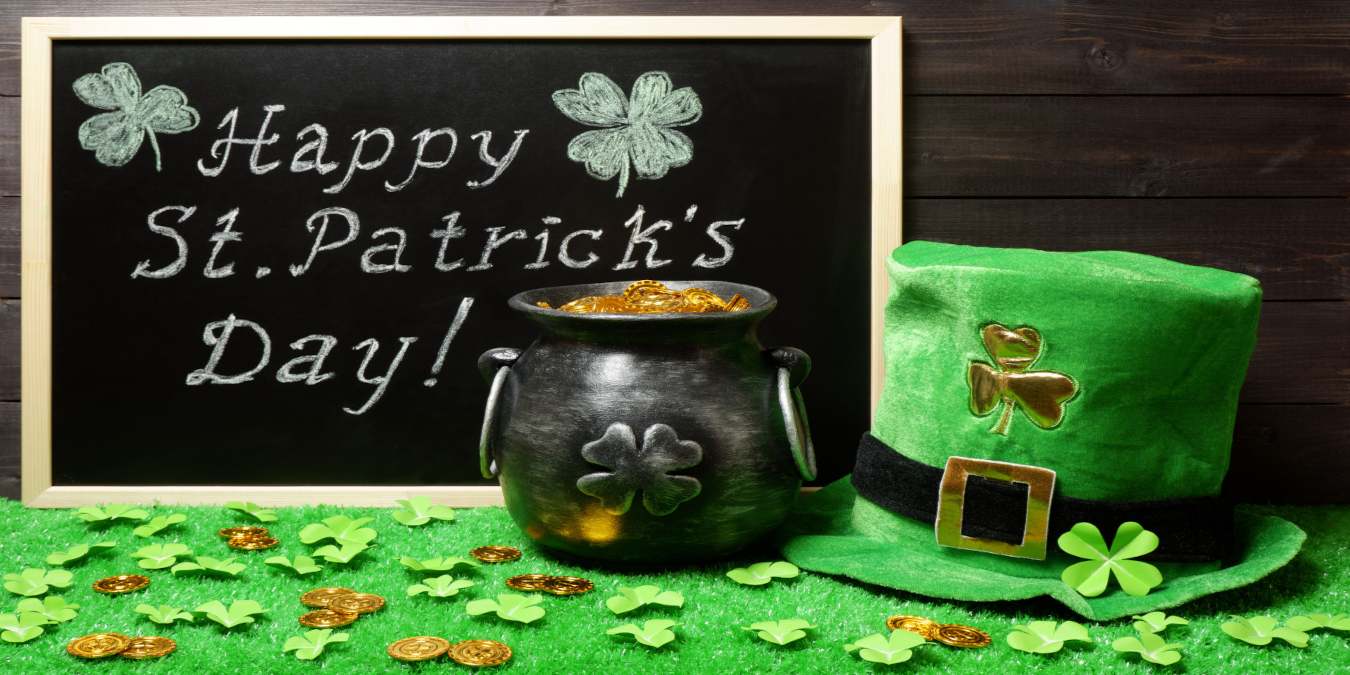 Every holiday can be commemorated with a movie. St. Patrick's Day has so many enjoyable things associated with it from gold to rainbows by way of Irish culture and leprechauns. Bringing in some Irish to your movie selection is one of the great ways that you can celebrate.
The movies below are a colorful mix of classics, fantasy, even a bit of fantasy and horror. Come on in…
Darby O'Gill and the Little People
Watch on: Disney+ (subscription) | Amazon Prime Video (Rent/Purchase) | YouTube (Rent/Purchase)
This Disney movie from 1959 just screams 'St. Patrick's Day,' and is a must-see for anyone interested in this holiday. Not only are there great special effects for the leprechauns, there is a pre-James Bond, singing Sean Connery to enjoy, and a terrifying death messenger called the Banshee.
This film follows Darby O'Gill who is on the search for the king of the leprechauns. He tells stories of their battles in the local pub, although many believe they are just the ravings of an old man. Poor Darby is even about to be replaced as caretaker of Lord Fitzpatrick's place by a younger man when he outwits King Brian, and is granted three wishes. The problem is figuring out what to wish for.
Leap Year
Watch on: Amazon Prime Video (Rent/Purchase) | YouTube (Rent/Purchase)
With certain scenes filmed in Ireland, this movie features some great shots of the landscape. As the first romance featured on this list, it is one of the more lesser known and is easily dismissed, but it still is an enjoyable romance.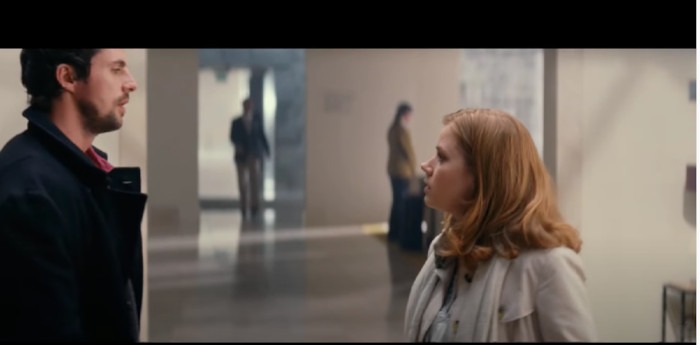 It centers on Anna, a woman who has grown tired of waiting for her boyfriend to propose. When another anniversary comes and goes without a proposal, she decides to take things into her own hands. She follows him to Ireland with the intention to propose to him on leap day (an old Celtic tradition). Things go awry and she instead meets someone else who both intrigues and irritates her (isn't that always how these start?)
P.S. I Love You
Watch on: Amazon Prime Video (Rent/Purchase) | YouTube (Rent/Purchase)
In this bittersweet romance, we are treated to Ireland in three ways—through an all-singing Gerard Butler, an Irish backdrop, and stellar Irish music. It seems like people often forget that he has an impressive voice (he did play the Phantom after all). The Irish music here – both the songs sang by Butler and the background music – will put you in the holiday spirit any time of year.
The plot of this book-turned-movie revolves around the relationship between Gerry and Holly. We see them meeting in Ireland, follow them throughout their marriage, before getting hit in the heart by his funeral. It follows Holly's journey as she receives letters he penned before his death to help her deal with the grief.
The Quiet Man
Watch on: Hulu (subscription) | Amazon Prime Video (Subscription/Rent/Purchase) | YouTube (Rent/Purchase)
Maureen O'Hara and John Wayne were a favorite pairing of classic Hollywood, having made five pictures together. The Quiet Man is their second. They have such an undeniable chemistry and work so well together that they even played tricks on each other, like moving sheep dung around the set, while filming this Irish-centric movie.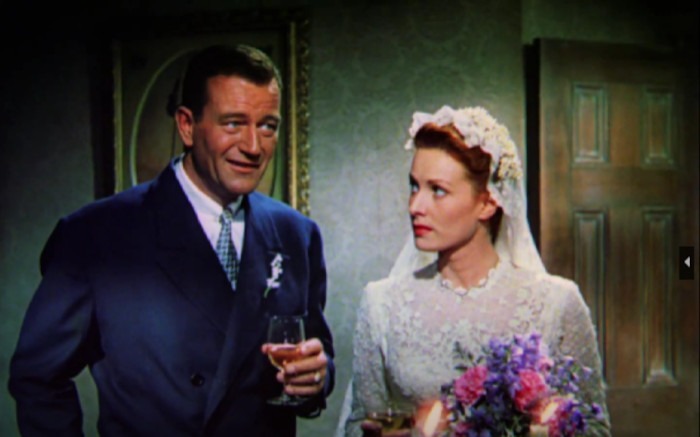 This film is ideal for this time of year as it follows an American boxer who returns to his birthplace in Ireland, only to fall in love with a local woman. Her brother is against their relationship and works hard to keep them apart.
Finian's Rainbow
Watch on: Amazon Prime Video (Rent/Purchase) | YouTube (Rent/Purchase)
If you love Fred Astaire, you've probably heard of this movie. He was almost 70 in this, but still has dancing scenes that show what a talent he was. The only real problem was that it was filmed in 35 mm and later converted to the wider 70 mm, which cut off those valuable feet in some of those scenes. This film was actually Astaire's last musical that wasn't a compilation.
In it, he stars as an Irish immigrant who, along with his daughter, moves to the American South. Despite the heavier theme of racism in the form of a politician threatening African-American citizens, there is still a leprechaun and a magical good luck-giving piece of gold that comes into the mix that Finian wants to use to help people.
The Boondock Saints
Watch on: Pluto (free) | Tubi (free) | Amazon Prime Video (Subscription/Rent/Purchase) | YouTube (Rent/Purchase)
If you are a fan of vigilante justice, make sure to check this one out. It developed a huge cult following after the DVD was released, but didn't fare so well initially. It only had a limited theater run in the U.S. because the Columbine massacre had just happened.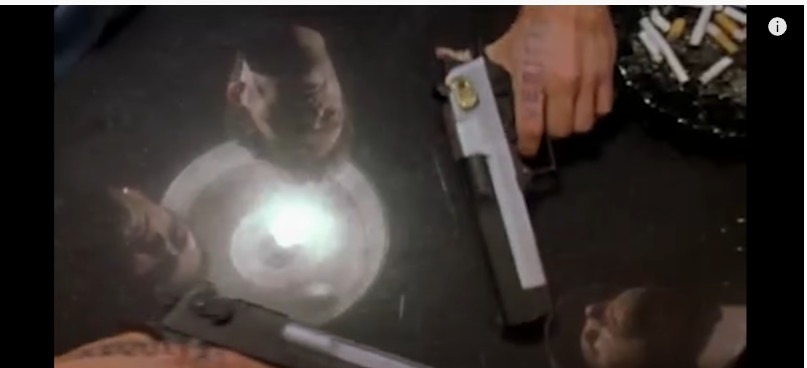 The story follows two brothers who accidentally kill some members of the mafia. When they turn themselves in, they are released and heralded as heroes. After this, they decide to take things further and go on a killing spree of Boston's notorious criminal underworld. They are Irish Catholic and insist that they are committing these murders in the name of God. The detective that needs to catch them even begins to wonder if they are actually doing the right thing by taking out these criminals.
Pot O'Gold
Watch on: Pluto (free) | Tubi (free) | Amazon Prime Video (Subscription/Rent/Purchase) | YouTube (free)
James Stewart stars in this 1941 mostly unknown classic called Pot O'Gold. Because the copyright on this wasn't renewed, for years it was hard to find a good copy as the film was poorly edited poorly and bootlegged a bunch (though the above options don't have that problem!).

The plot here is reminiscent of Stewart's 1938 film, You Can't Take it With You. In both films, you have the male lead fall in love with a member of a rival family. Stewart's character tries to help her family, much to his own family's annoyance. The woman that he falls for here is part of an Irish family band, which makes this a great excuse to enjoy some Irish tunes!
Leprechaun
Watch on: Amazon Prime Video (Rent/Purchase) | YouTube (Rent/Purchase)
While this movie is now a cult classic, it initially garnered some pretty poor reviews. Nevertheless, the very talented Warwick Davis, who plays the Leprechaun, went on to make five sequels to this movie. The original is the best of the bunch though, and features Jennifer Aniston in her pre-Friends feature film debut.
The plot revolves around an evil leprechaun who dives into a murderous rampage in search of (what else?) his pot of gold. If you are into holiday movies turned into shlocky horror, this is the one to watch for St. Patrick's Day.
Ondine
Watch on: Tubi (free) | Amazon Prime Video (Rent/Purchase)
Switching from horror back to romance with some mythology mixed in, we have this Ireland-based film. Not only is it an Irish fairytale, it also features a mermaid-like creature!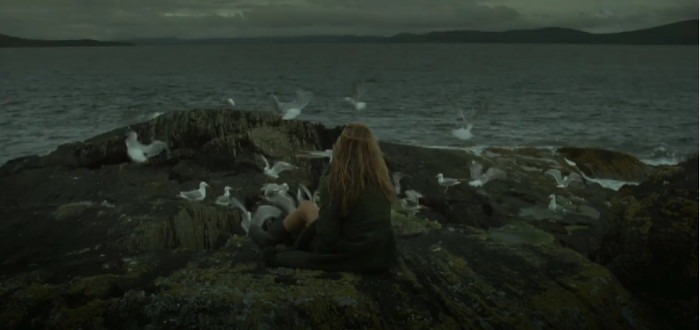 Colin Farrell stars as a fisherman who falls in love with a mysterious woman who he catches in his net. She insists on discretion, so he sets her up in a small cottage. When his daughter finds her, she becomes convinced that the woman is a selkie, who are seals in the water, but women on land.
If the mermaid-similar tale intrigued you, check out these best mermaid movies. If the classic films were of more interest, be sure to check out the best Hitchcock films and best Frank Capra movies.
Image credit: Blackboard with lettering happy leprechauns day by 123RF