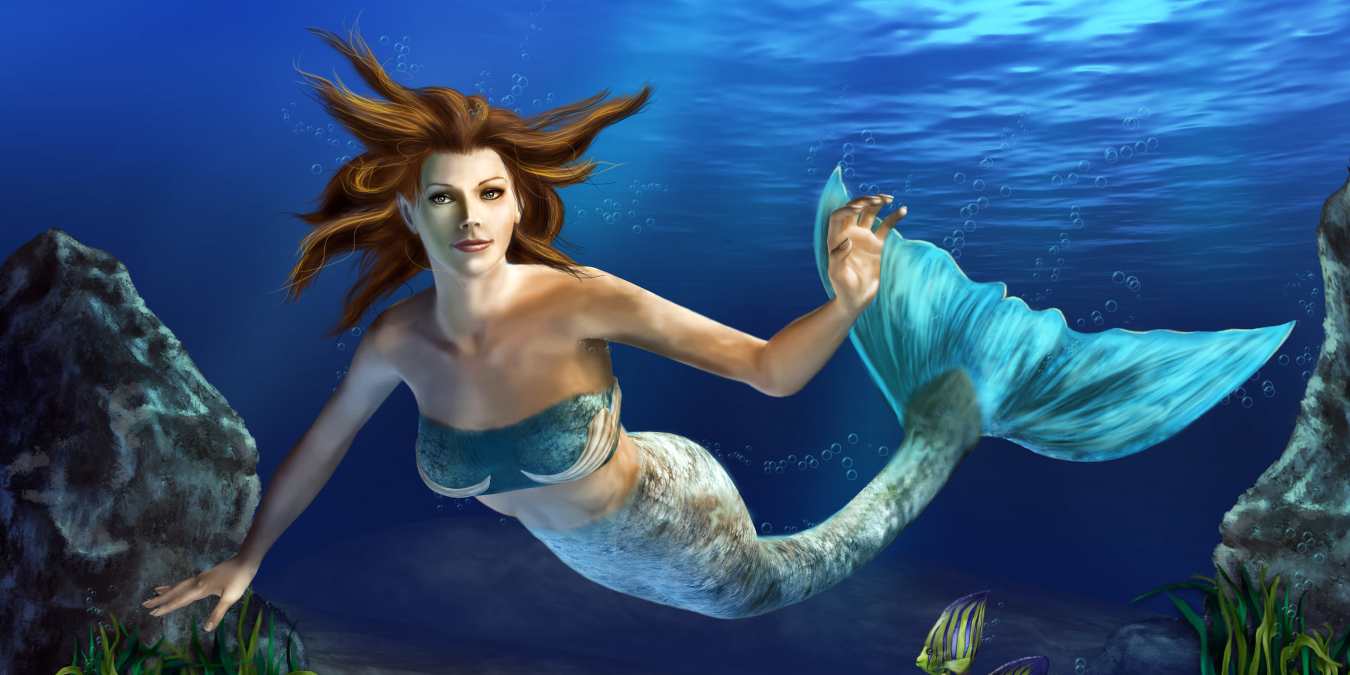 Mermaid stories have fascinated humans for years. Our social obsession with mermaids really hit its peak in the 80s when two cinematic masterpieces came out within years of each other. In both stories, the mermaid in question fell in love with a human man and was faced with the decision to give up her fins for love. Those, along with other great stories, are included below. These mermaid movies are the best of the bunch and worth a watch if you are fascinated by these mystical creatures. 
8. Harry Potter and the Goblet of Fire
Watch on: Amazon Prime Video (Rent/Purchase) | YouTube (Rent/Purchase)
While the rest of the movies on this list portray mermaids as beautiful, Harry Potter and the Goblet of Fire paints an entirely different picture, which is actually quite refreshing.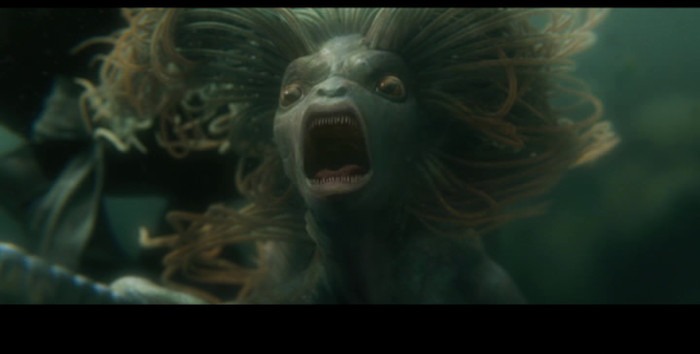 In the fourth installment of the Harry Potter franchise, Harry is thrown into the tri-wizard tournament, and one of the tasks involves saving a loved one from mermaids. These creatures are ugly, dangerous, and mean. They are a huge departure from the usual and are fascinating in their demeanor and cold-blooded attitudes. Seeing them cast in a different light adds to their fascination.
7. Aquamarine
Watch on: Amazon Prime Video (Rent/Purchase) | YouTube (Rent/Purchase)
In a twist on The Little Mermaid comes this young teen movie where the mermaid must find love in three days. Instead of already having a boy in mind, though, she needs to find a new one in an effort to prove that love exists.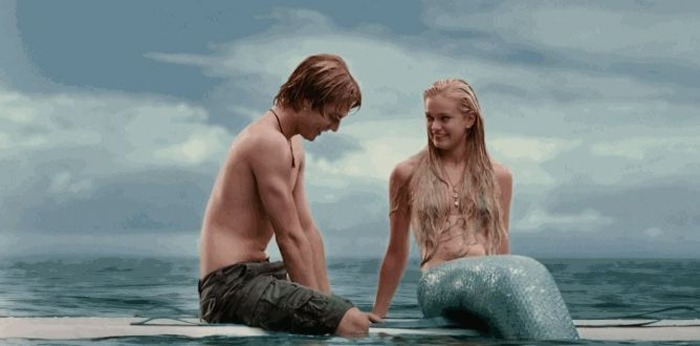 When she turns up in a pool after a storm, two girls agree to help her in exchange for a granted wish. They know just what to wish for, too, as one of them is about to move away to Australia and doesn't want to leave her best friend behind.
The tail here is quite something; it weighs 100 pounds, and it took Sara Paxton an entire month of intense swimming lessons to play the mermaid part that she so desperately wanted.
6. Beach Blanket Bingo
Watch on: Amazon Prime Video (Rent/Purchase) |
The beach party films from the 1960s starring Annette Funicello and Frankie Avalon were super popular back in the day. This one from 1965 even featured a mermaid!
In a now well-established mermaid motif, we have a finned maiden who rescues a boy before falling in love with him. Along with this romantic plot, you have the beach backdrop and a pop star doing publicity stunts. This film is a welcome addition to the series, and the magical mermaid subplot makes it even more unique.
5. Mr. Peabody and the Mermaid
Watch on: YouTube (free)
This film is one of two mermaid-centric films that came out in 1948 (Miranda is the other). It features William Powell, who finds a mermaid, played by Ann Blyth, while out on a sailing trip. He decides to bring her back to where he and his wife are staying on their Caribbean vacation. He basically hides her in the outdoor water area so he can keep her.
The unique and super realistic thing about this mermaid film is that she doesn't speak. This cinematic decision completely makes sense. Why should a mermaid know how to speak English? Powell and Blyth also have an interesting chemistry despite their 36-year age difference. If you are looking for a sort-of realistic portrayal of a mermaid, this is the one to see.
4. Pirates of the Caribbean: On Stranger Tides
Watch on: Disney+ (subscription) | Amazon Prime Video (Rent/Purchase) | YouTube (Rent/Purchase)
Although technically sirens, the mermaids here are an integral part of the storyline. In this installment of Disney's hit pirate saga, we follow Blackbeard and his daughter along with Jack Sparrow on a mission to the fountain of youth. To activate it, they need a mermaid's tear.
The reason that the mermaids more closely resemble sirens is their behavior. They are wild, violent and vindictive for the most part. They also try to lure men into the sea. Their aggression isn't something we usually see in other mermaid movies (except Harry Potter), which makes this depiction particularly spicy. The other difference from Harry Potter is that these mermaids are beautiful.
3. The Little Mermaid
Watch on: Disney+ (subscription) | Amazon Prime Video (Rent/Purchase) | YouTube (Rent/Purchase)
Women born in the 1980s will remember what a big deal The Little Mermaid was. The film brought back the popularity of Disney animation in a big way, with several successes after it. The plot follows a 16-year-old mermaid named Ariel who makes a deal with the sea witch Ursula to give her legs so she can kiss the man of her dreams. If she fails to receive true love's kiss, Ursula will take her soul.
While some people take issue with the fact that Ariel traded her fins for a guy she barely knew, there is also the issue about how she wasn't happy where she was and that her dad destroyed all her prized possessions. The interesting thing about this film is that there is so much more going on here than just her getting the guy in the end.
2. Miranda
Watch on: YouTube (Free)
Coming in at number two is the relatively unknown classic Miranda from 1948 (which I've talked about before as a forgotten classic). It features Glynis Johns as a mermaid who intends on keeping a doctor she helped in her cave forever, but realizes that a different plan may benefit her more. She has him take her back to London with him.
Miranda possesses many siren-like qualities in that she lures men to her easily and is unashamed when flirting with another woman's boyfriend or husband. This perspective is fun and unique for the time it was made.
One of the gimmicks here is that Miranda remains finned even when she's out of the water, which makes the whole process of getting her around places pretty interesting! Johns actually had two tails for this film: one was designed for the water, and one for out of the water.
1. Splash
Watch on: Disney+ (subscription) | Amazon Prime Video (subscription) | YouTube (Rent/Purchase)
Splash from 1984 is the best mermaid movie ever made, and topping it won't be easy. The love story here is super romantic as Alan, played by Tom Hanks, and Madison, played by Daryl Hannah, originally met as children when she saved the little boy from drowning. She saves him again as an adult then goes on land to spend more time with him.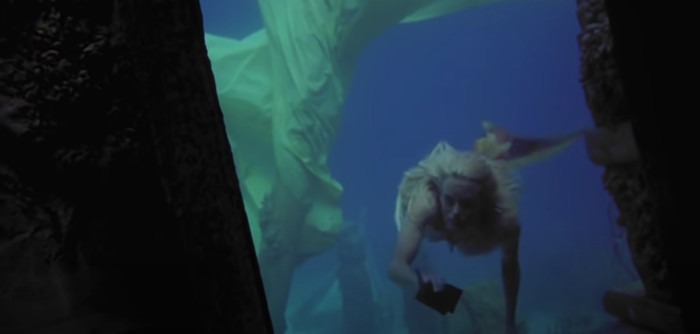 Unlike some other mermaids, her legs appear automatically when she dries off, which makes transitioning back and forth easier. There is a time limit on how long she can remain human before she needs to return to the sea though, much to Alan's anguish because he wants to marry her.
Let's talk about that tail of hers. It is absolutely stunning and Hannah swam in it so well that her safety team couldn't keep up with her. Having loved mermaids since she was a child, she would practice swimming with her legs bound. The underwater sequence is so impressive because of her.
We do need to acknowledge that some characteristics of John Candy's character haven't aged well. His habit of dropping and picking up coins as a cover to look up women's skirts isn't easy to overlook, but he does help his brother and has a redeeming speech about how Alan needs to appreciate the love he's found since some people never will.
Another interesting tidbit here is that this movie inspired women to name their baby girls Madison, so now we have a whole generation of them. The chemistry here between Hanks and Hannah is palpable and makes you believe that even though they're from different worlds, it will all work out in the end.
For more about number two on the list, check out our article on Miranda, or if you're into other 80s films like Splash, check out this article on Alice in Wonderland from the same decade.
Image credit: Beautiful mermaid swimming in a blue sea by 123RF