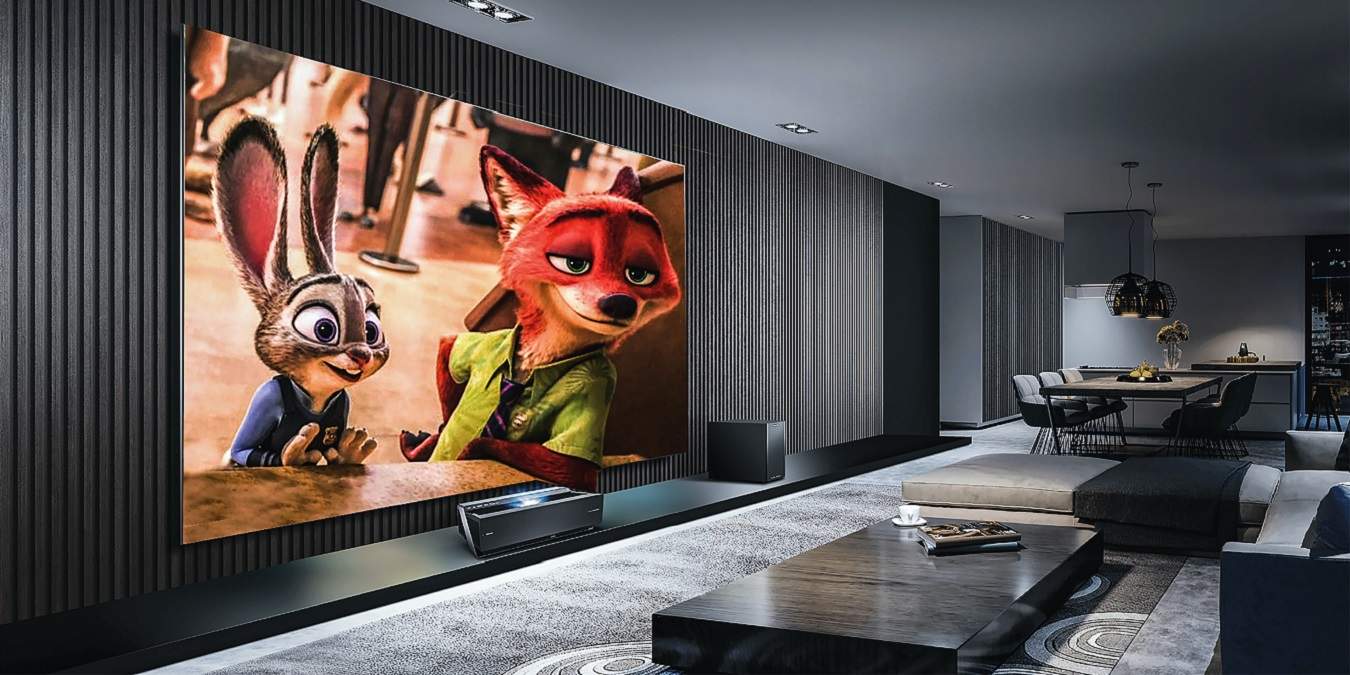 Whether you live far apart, travel away from home often, or find yourself having to social distance, you can still watch video together online. While it's not quite the same as being in the same room, you're able to laugh, cry, and gasp at the same time as you watch TV shows, movies, and random videos. Plus, these websites offer chat functions to talk while you watch.
Prefer to have a read rather than a watch? Then join one of the many online book clubs out there.
1. Parsec
Parsec is way more than just a shared video-watching platforms, it's a way of playing local multiplayer games with your friends no matter where they are in the world, or even doing "pass and play" on single-player games. Yes, Parsec is a streaming platform with low enough latency that you can actually game with people, so naturally it's great for watching movies with people too.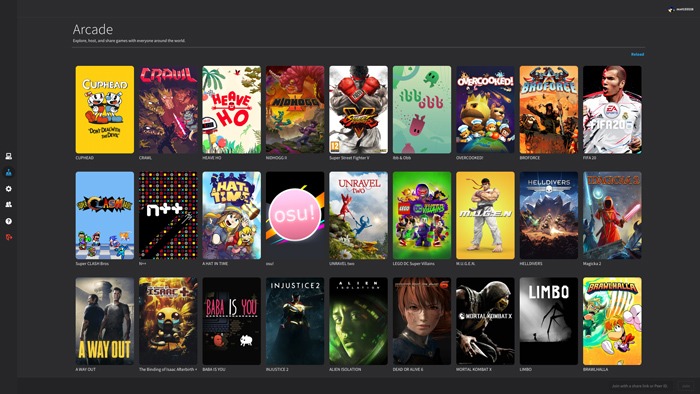 Whether it's Netflix, YouTube or even whatever movies or TV you store locally on your PC, you can watch it with a friend on Parsec, because you're quite literally streaming your entire computer to them.
2. Twoseven
Twoseven offers a simple way for friends to get together online for virtual movie nights. It was originally created for long-distance couples, but now supports as many as 400 people at once. It's completely free to use, but you can get additional features by supporting twoseven on Patreon.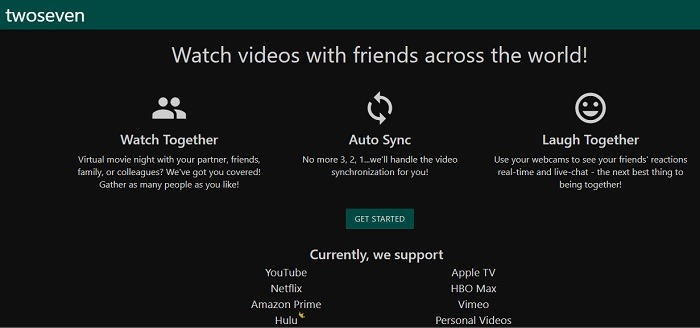 Host synced video thanks to a free Chrome extension. A YouTube guide is available on twoseven to help you get started. Share personal videos or watch together on major streaming services, such as Netflix, Hulu, Amazon Prime, YouTube, Apple TV, and Disney+. Use your webcam to chat and make it feel more like you're in the same room.
3. Watch2gether
Of all the sites like Twoseven, Watch2gether is probably the most similar while also offering its own unique angle. What we love most about it is that, unlike TwoSeven, you don't have to sign up – you just create a room, get the link then share it with the people you want to join you.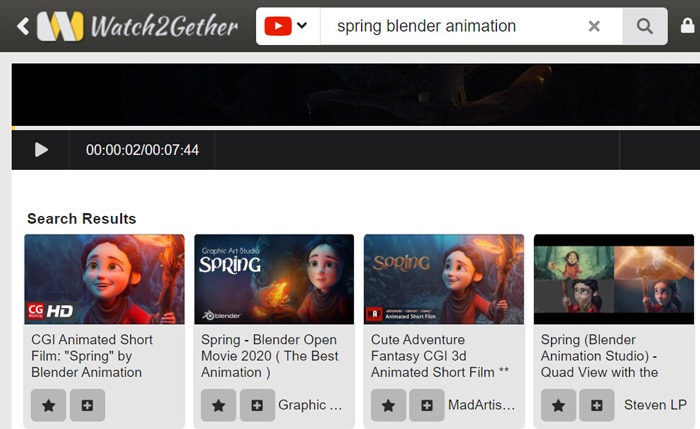 The interface is very simple, and you can watch videos from the big video sites like Vimeo, Dailymotion, YouTube (of course) and… SoundCloud, which you may be as surprised as us to hear is actually a video platform too.
The free version should have everything you need, but you can also pay a subscription for extra features. For $3 a month you get rid of ads and get extra messaging features like GIFs. For $8 a month you get all that and extra room settings like turning off Watch2Gether recommendations and restricting room access.
4. Plex VR
Plex VR is easily one of the best premium sites to watch video together online with friends. Instead of just a chat room with a shared screen, you all get to come together in a virtual room. Once you set up your own Plex server with your media, you can enter one of three interactive rooms. Each person creates their own avatar to come together in a virtual space.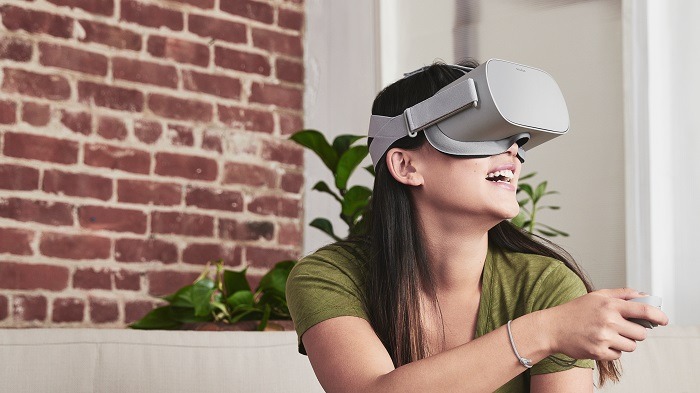 Everyone will need VR gear (compatible devices are listed on Plex VR's site). While it's one of the more interactive options, it's not ideal if you don't want to invest in extra hardware.
5. Syncplay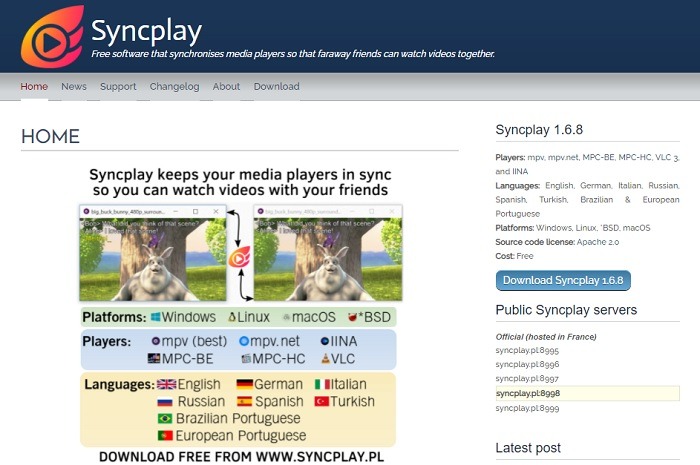 As long as you own the videos you want to watch, Syncplay is one of the best free ways to watch videos online with your friends. Syncplay synchronizes video across each person's media player (VLC and mpv are recommended). Once everything's set up (a detailed guide is available on Syncplay's Support page), people join together to watch a movie, TV show, or other video. If you use the mpv player, there's even a chat function. Or, you can also use a separate VoIP app, such as Skype to chat while watching.
6. Scener
If you want to watch video from major streaming platforms together, Scener is the go-to option to watch video together online. Everyone must have an account on the chosen streaming service in order to watch together.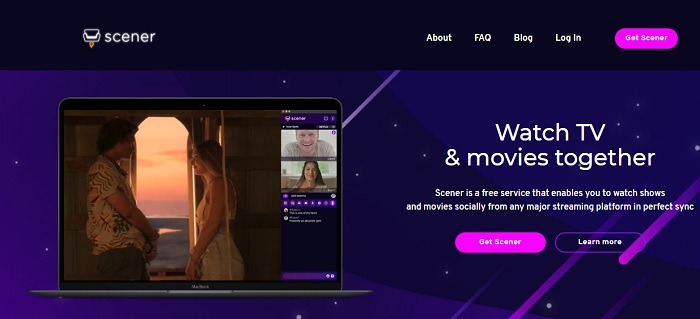 To host a watch party, all you need is the Scener Chrome extension, which is free. Currently, YouTube, Vimeo, Netflix, Disney+, HBO Max, Hotstar, Prime Video, Shudder, Alamo On Demand, Hulu (no ads), and Funimation are all supported. Host massive theater viewings or up to 10 people in a room that includes audio, video, and text chat.
7. Zoom
Zoom is for more than just boring business meetings. Bring your friends and family together for a memorable movie night. Thanks to the screen sharing feature, all you have to do is share you screen while playing the video of your choice. Then, everyone enjoys the same video in real-time.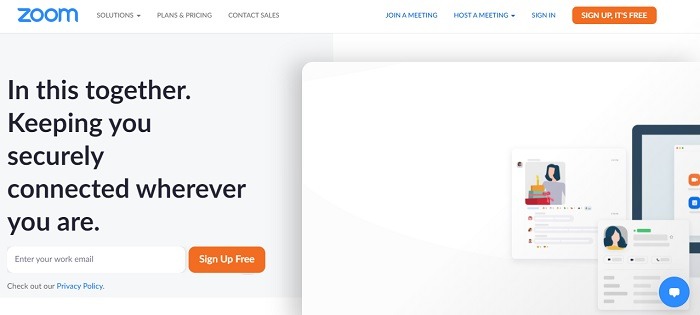 The free version only allows 40-minute meetings. So, you can pause the movie, let everyone have a quick intermission, and then resume for a second 40-minute meeting to continue the movie. Or, just watch your favorite 30-minute sitcoms together.
8. Kast
Kast allows up to 20 people to share their screen or webcam at once, though you can have up to 100 people in the watch party. Pick from curated content on Kast TV or connect everyone through your browser by streaming from your favorite services. Download Kast for Windows, Mac, Android, or iOS. You can also just launch directly from the Chrome browser.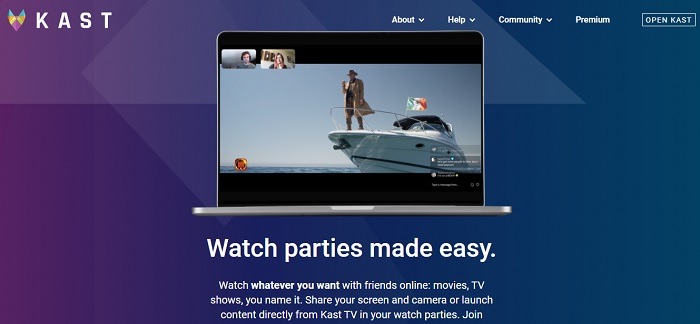 While Kast itself is free, there is a premium version available. This creates an ad-free experience, exclusive reactions, picture-in-picture (video and webcam), and offers better video quality.
Once you're done watching movies together, why not play a game? Check out the best cloud gaming platforms and the best sites to play tabletop games online together.
Image credit: Plex Pressroom