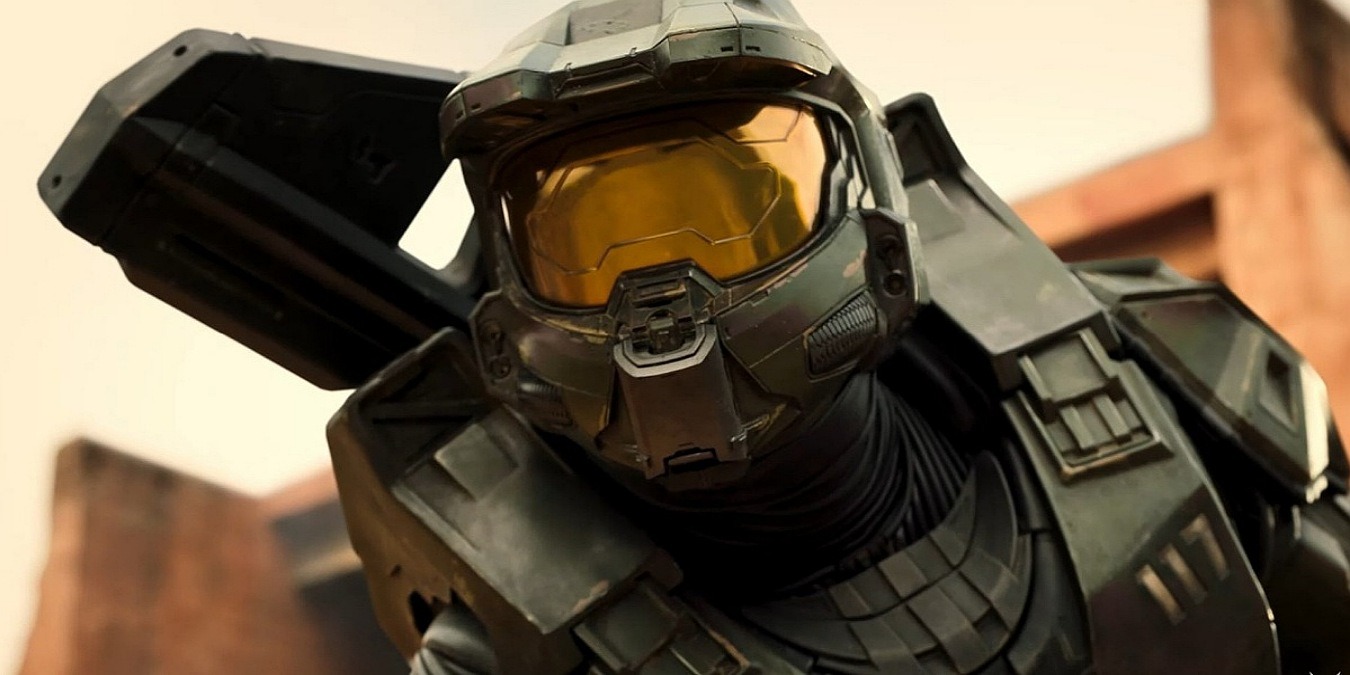 Aww, the old curse of videogames being turned into movies or shows just to end up failing miserably. Something about this combination has never worked well, like at all. But it has been getting better! 2022 has a strong line-up of upcoming film and television adaptions, so here's a list below of the most anticipated shows and films you need to watch this year.
Let's not forget about these great Xbox Series X/S games coming out soon!
1. The Cuphead Show!
Watch on: Netflix
Notoriously hard stages, a jazzy soundtrack, and beautiful hand-drawn animation boosted Cuphead into the spotlight of popularity and critical acclaim for the run and gun indie game. Created with the artistic style and charisma of the Golden Era of animation, it was only a matter of time before Cuphead would receive its own television adaptation.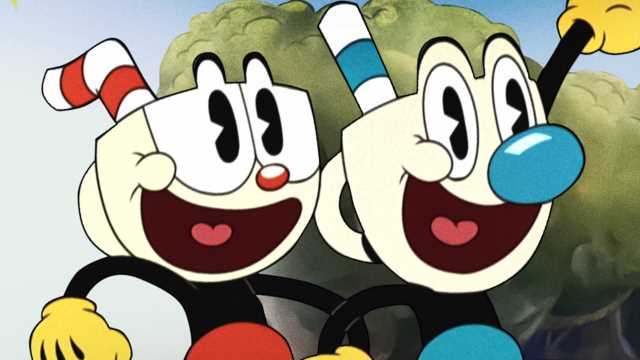 In The Cuphead Show, follow the misadventures of Cuphead and Mugman, as they travel throughout the Inkwell Isle. Enjoy the same Golden Era visuals and animation of the game without the headache of enemies. The first season released in February of this year and an upcoming second season will be available in August 2022.
2. Uncharted
Watch on: Amazon Prime Video(Rent/Buy) or Youtube TV(Rent/Buy)
The Uncharted series is one of Playstation's most beloved exclusives. With over 44 million copies sold, the action-adventure franchise has seen great success and critical acclaim. Uncharted has always been known for its thrilling action, charming characters, and cinematic gameplay and cutscenes.
Now, the adventures of Uncharted hit the big screens in a live-action feature film. Sully, a black market treasure hunter, crosses paths with a talented, young thief named Nathan Drake. The duo learns of a clue that can lead them to the lost 500 year old fortune of Ferdinand Magellan. The mass of treasures are worth billions of dollars but they must together and be quick as they are not the only ones searching for the grand fortune.
3. Halo
Watch on: Paramount+
After two decades and 80 million sold copies, Xbox's most popular videogame Halo finally receives a live-action television series. Initially scheduled to release in 2015, the production of the show experienced many difficulties. The show quickly found itself in development hell until finally coming out in March 2022.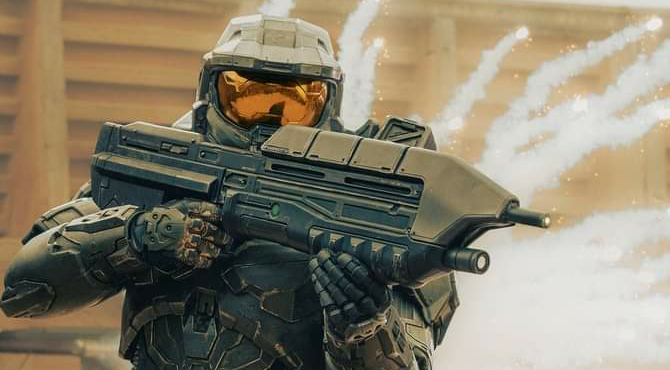 Set in its own timeline as a standalone story, a ruthless alien invasion force called the Covenant threatens the livelihood of humanity. Follow the heroic crusades of Master Chief, a genetically-enhanced supersoldier, who fearlessly battles with his fellow Spartan supersoldiers against the alien invaders.
4. Sonic the Hedgehog 2
Watch on: Paramount+
After the events of the first Sonic the Hedgehog film, Sonic has settled into Green Hills living with Tom and Maddie. Without any serious threats in the world, Sonic is very eager to jump into any action he can find. He decides to carry out vigilante justice but fails miserably as he causes more problems than solutions. Sonic becomes sad and wonders if he will ever have a chance to be a hero again.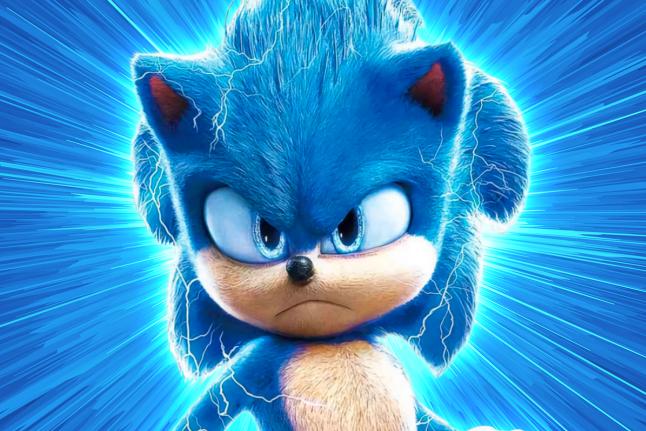 That chance arrives when Doctor Robotnik returns to Earth with his new ally Knuckles. The villainous duo are on the search for an ancient artifact with incredible power that they will allow them to control the world, possibly the universe! With the help of his new friend Tails, Sonic springs into action to retrieve the artifact and to stop Doctor Robotnik once again.
5. Pokemon: Hisuian Snow
Watch on: Youtube or Pokemon TV
Based on the videogame Pokemon Legends: Arceus, this animated miniseries takes place in the ancient times of the Hisui region before the age of Pokemon trainers, gyms, and battle leagues. The ancient relations between humanity and Pokemon are explored in this three episodes series. The story follows Alec and his stories of the past as he en route to the Hisui region that he once visited as a child.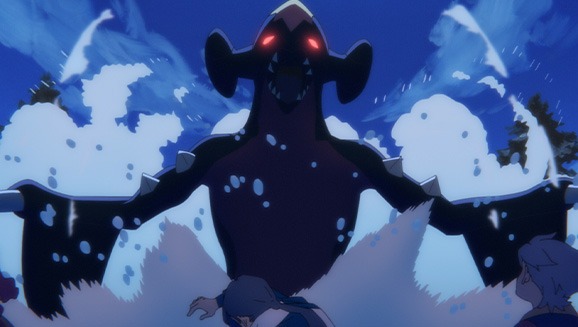 6. Resident Evil
Watch on: Netflix
Many years has passed since the T-virus escaped the labs of the Umbrella Corporation and caused a horrifying global pandemic. The undead rule the world now and the remaining, small population of humanity struggle everyday to survive.
And regardless of this dreadful situation, the Umbrella Corporation still exists in this post-apocalyptic world. But a lone survivor has not forgotten the dark secrets of Umbrella. The tragedies of her past haunts her everyday as she continues to fight against hordes of zombies and traitorous humans.
7. Cyberpunk: Edgerunners
Watch on: Netflix in September 2022
Cyberpunk 2077 was one of the most anticipated games of the past decade. That is until release day came and the game suffered from a terrible launch plagued with many bugs and glitches making it unplayable to many users. All the issues have been fixed but people still consider it a disappointment. However, the anticipation for the upcoming anime series still remains very high.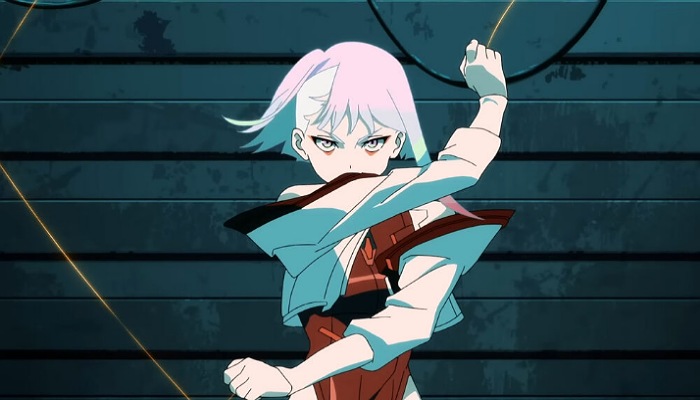 The creation of Cyberpunk: Edgerunners was placed in the good hands of Studio TRIGGER. The same studio responsible for Kill la Kill, Gurren Lagann, Little Witch Academia, and Darling in the FranXX. The 10 episode animated series is a standalone story that follows the life of David – a street kid with a troublesome past. Left with no other choice, David decides to become an edgerunner, a mercenary outlaw, and modifies his body with cybernetics in order to survive in the harsh day-to-day life of Night City.
8. Dragon Age: Absolution
Watch on: Netflix in December 2022
The best-selling Dragon Age franchise returns with an upcoming six episode animated series. Anarchy and chaos are brewing as new characters and creatures battle it out in the Empire of Tevinter.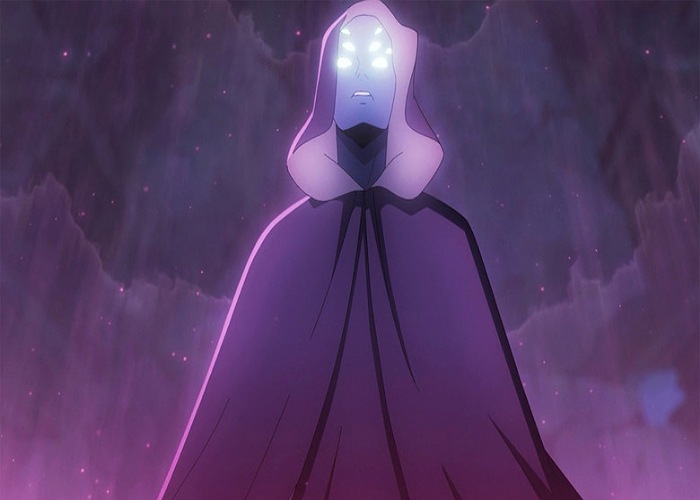 9. Sonic Prime
Watch on: Netflix in Late 2022
That blue, always on-the-go fuzzball returns to the Green Hill Zone meeting up with old friends and unfamiliar faces in this upcoming 3D animated series. Sonic has no time to hesitate as he is thrown into a strange, troubling multiverse that desperately needs his help. He must discover who he truly is and attain redemption while battling enemies and saving his friends in this action packed 24 episode series.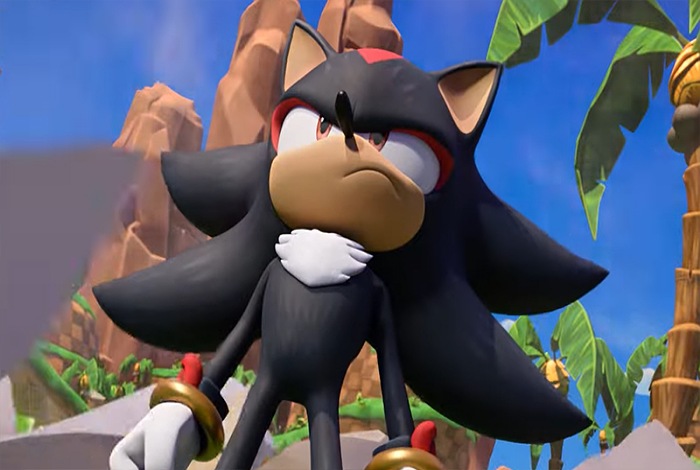 10. Tekken: Bloodline
Watch on: Netflix in Late 2022
Based on the popular, long-running fighting game, Tekken: Bloodline is the first animated television series of the Tekken franchise. The Kazama-Style Traditional Martial Arts is passed down from generation to generation and Jin Kazama's mother has been rigorously training him since he was a young child.
But all that hardcore training was not enough to stop a powerful demon that came and destroyed everything precious to him. Now, young Jin is on a quest for ultimate power so that he may never be powerless ever again. This journey leads him to the greatest test of strength and skill – The King of Iron Fist Tournament.
11. Borderlands
Watch on: Movie Theaters in Late 2022/Early 2023
The wacky, insane world of Borderlands will soon debut all of its wildness in theaters as a live-action feature film. Memorable characters from the video games are brought to life with a strong cast of A-list actors such as Jack Black, Kevin Hart, and Jamie Lee Curtis.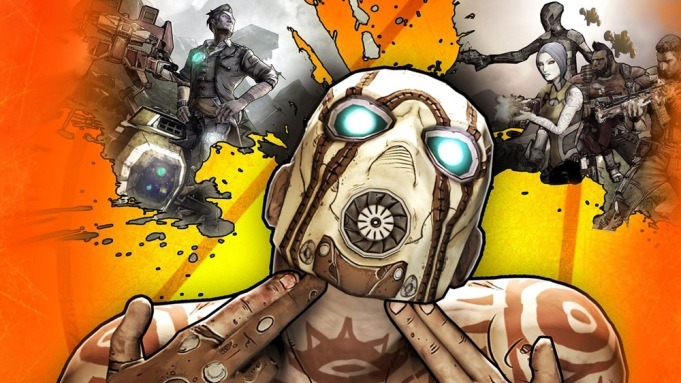 The notorious outlaw Lilith returns to her planet of Pandora and stumbles upon the missing daughter of the one of the most powerful beings in the universe. This little girl may also be a key to unstoppable power. Lilith must quickly find worthy allies to help her protect this little girl from aliens and bandits. The movie is currently in post-production after filming was completed in June 2021. A specific release date has not been revealed but late 2022 or early 2023 seem to be the most likely release windows, as of right now.
Need a new anime to watch? These five great animes of 2022 are waiting for you!