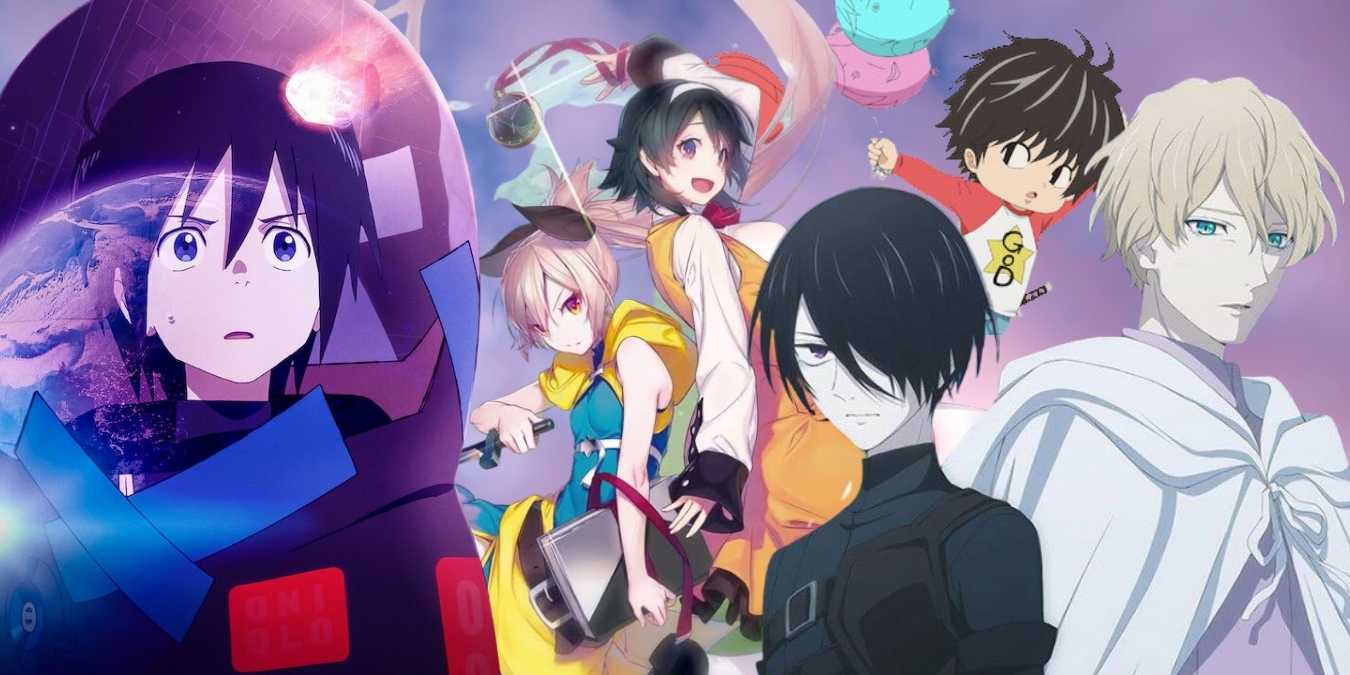 Anime is something of an addiction. Once you get into it, you can't get enough of it. The anime fan is constantly craving fresh shows and movies, and the studios are happy to oblige. 2022 has already seen the release of a bucket load of new anime, some of it truly special.
Here are our top picks of new anime released so far in 2022.
Wondering what other gems are out this year? Check out releases still to come in 2022.
1. Kotaro Lives Alone
Where to Watch: Netflix
From Liden Films comes the quirky tale of Kotaro, a young boy living alone in an apartment. It may sound like a peculiar premise, but it's an oddly beautiful story.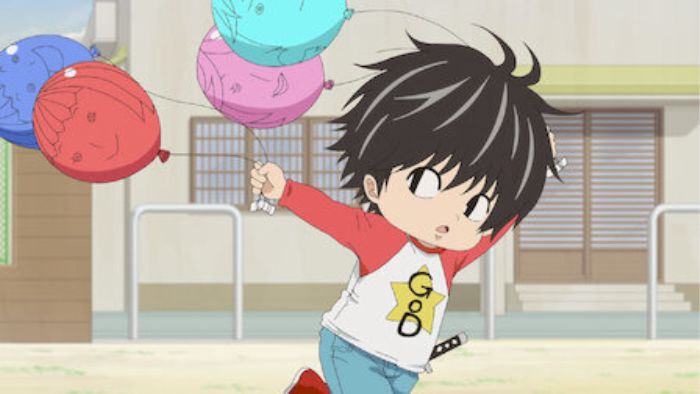 Young Kotaro was abused by his father and neglected by his mother. The abuse from his father resulted in a restraining order to protect him, but with his father banned from seeing him, his mother would frequently leave him alone and unsupervised. The boy was moved to a group home, but his father discovered where he was living and Kotaro was forced to live independently in an apartment of his own.
And so we have Kotaro, living alone and befriending a broke and slightly eccentric manga artist living next door. As he gets to know the other residents in his building we get to know more about his young life and see the world through his eyes.
Streaming on Netflix, Kotaro Lives Alone was released in March and has rapidly become one of the most popular anime on the streaming platform. And for good reason, well worth a watch!
2. Requiem Of The Rose King
Where to Watch: Funimation or Crunchyroll
A medieval wonderland is brought to us by J.C. Staff in the form of Requiem Of The Rose King, a look at England during the time of the War of the Roses. A particularly bloody period in history, it follows Richard as his father is poised to become the next king of England. Alas, just as he is about to succeed the patriarch of the House of York is killed in the fighting, leaving his son Richard to pick up the mantle.
Furious over the death of his father, Richard seeks revenge but encounters a very powerful – and distractingly beautiful – new enemy Henry. Based on the manga by Aya Kanno, the historical value of the series isn't just questionable, it's left the building, yet it's a wonderful watch. Presenting a mashup of Shakespeare's Henry VI and Richard III, the series features an intersex version of Richard, who identifies as a male but possesses both male and female anatomy. The burgeoning romance between Richard and Henry is both unexpected and quite enchanting. A very unique tale that gives us a glimpse at an alternate version of history.
Originally set for release last Fall, Requiem Of The Rose King finally rolled out in early January and it was well worth the wait.
3. Love All Play
Where to Watch: Crunchyroll
One for badminton lovers and anyone who enjoys rooting for the underdog, Love All Play is for you. Following protagonist Ryo Mizushima as he embarks on a journey through junior high, life takes a turn when he joins the badminton club on a whim.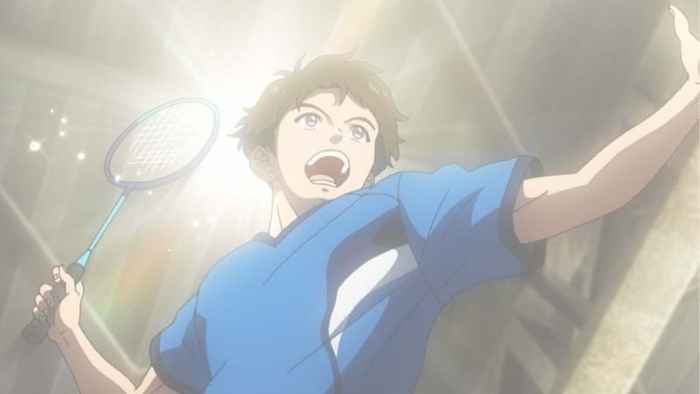 While the school has no badminton teacher Ryo teaches himself to the point he can take part in the prefectural tournament. There he's recognized by Ebihara, a famous coach at the badminton club for the highly prestigious Yokohama Minato High School.
Assuming, that he can overcome his mental blocks and embrace a more ambitious, competitive, confident nature, he now has a real shot at winning the Inter-High School Championship.
4. The Orbital Children
Where to Watch: Netflix
Directed and created by Mitsuo Iso, famed for his work on Neon Genesis Evangelion and Mobile Suit Gundam: Char's Counterattack, Production +h brings us The Orbital Children. A futuristic tale, it's set in 2045 and a world in which space travel has become the norm and both AI and the internet have gone interstellar. When a major accident at a space station leaves a group of children stranded, they must fight for survival with nothing but their smartphones and accompanying drones (because that's the norm now, natch), narrowband, SNS, plus low intelligence AI.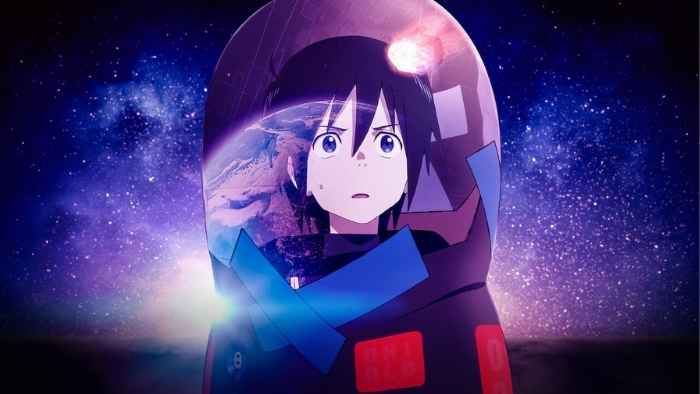 It's a peculiar juxtaposition of children taking for granted technology that's ahead of us while being hindered by the fact they only have basic tech. At the same time, you can really see this series of events unfolding, and in the not-too-distant future. We already have most of the technology needed to do everything in this series, it would just be a case of implementing it on a larger scale.
A bunch of kids banding together for survival is always a great tale, and the setting in outer space adds an extra dimension and sense of jeopardy to an already precarious situation.
5. The Executioner And Her Way Of Life
Where to Watch: Netflix
Another one brought to us by Netflix, courtesy of J.C. Staff, The Executioner And Her Way Of Life follows the journey of a young Executioner called Menou.
Set in a fantastical world, the series sees the king summon average humans from our world into his own so that he might exploit their 'special concepts'. We begin with a spectacular bait and switch as Menou encounters one of The Lost Ones and promises to help them at her church, before ruthlessly killing him.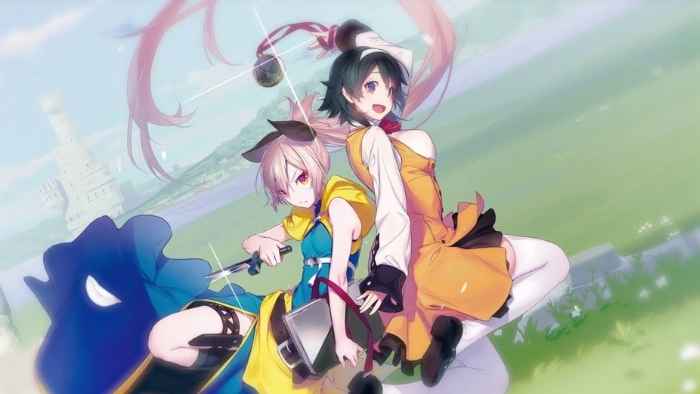 Menou is perfectly content in her role until she meets Akari, a seemingly immortal girl who is impossible to kill. As Menou searches for a means to end her immortality, Akari joins her in the search, leading to a bizarre odyssey that will leave Menou forever changed.
Based on Mato Sato's yuri light novel series of the same name this is a great show. The premise is unique and the animation beautiful, while the characters are surprisingly relatable.
Looking for more great anime? Check out our top picks from the 90s.
Subscribe to our newsletter!
Get the best of WebGeekStuff delivered right to your inbox!