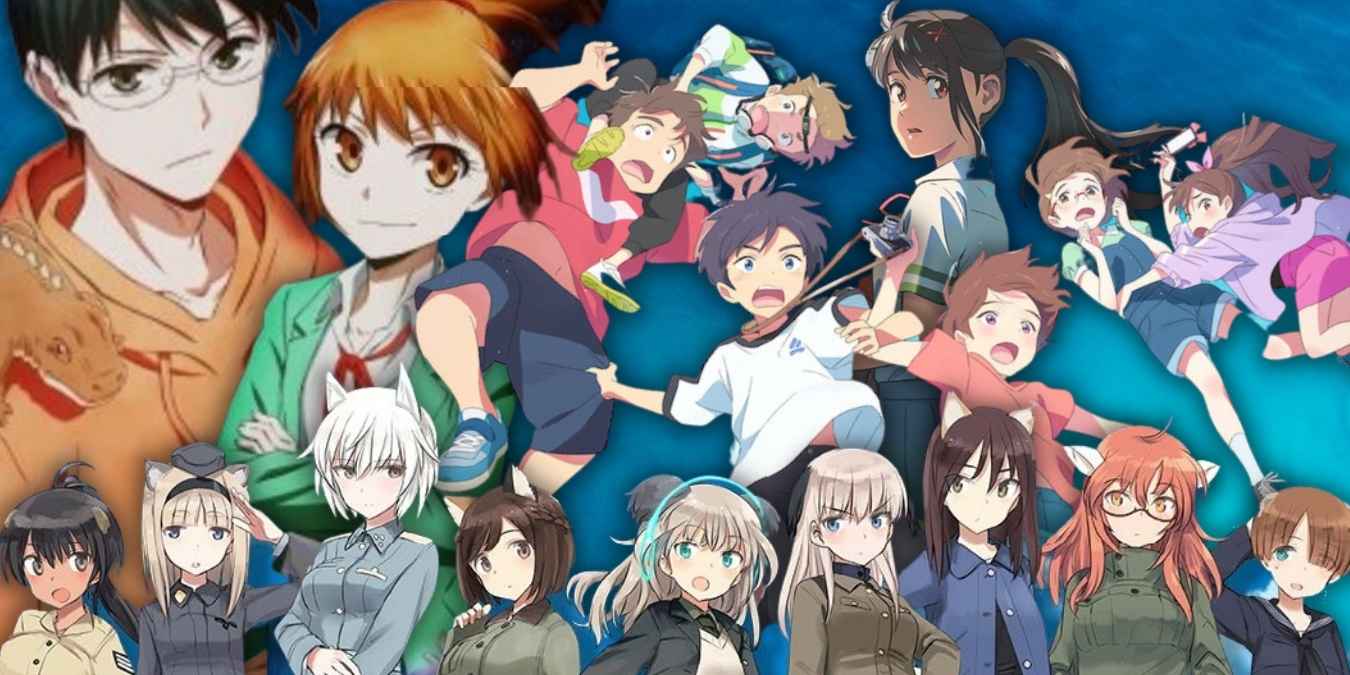 We're over halfway through 2022, but the rest of the year is absolutely packed with exciting new anime releases for us to get hyped about. From singing witches to world-destroying hammers, here are seven upcoming anime to watch out for throughout the rest of the year.
Not sure where to watch anime? Check out our top picks for free online streaming sites.
1. Cyberpunk Edgerunners
Release Date: September 2022
Netflix announced a new upcoming anime project with CD Projekt Red, to be released in September. The new show, titled Cyberpunk Edgerunners, has been created in conjunction with Studio Trigger, the critically acclaimed animation studio behind the likes of Darling in the Franxx, Kill la Kill, and Promare.
Edgerunners is set in the same universe as Cyberpunk 2077, with the familiar setting of Night City as a backdrop, but following an entirely new cast of characters. The 10-episode stand-alone tale follows a young street kid as he struggles to survive in a futuristic world of technology and body modification. Desperate, he becomes an Edgerunner, an outlaw merc known as a Cyberpunk.
Netflix have had a bit of a mixed bag where anime creation is concerned, the have proven themselves capable with the The Great Pretender, Dorohedoro, and others, while BNA: Brand New Animal was also created with Studio Trigger.
2. Drifting Home
Release date: 16th September
From the studio that brought us Burn the Witch and A Whisker Away comes new Netflix movie Drifting Home. Childhood friends Kosuke and Natsume have hit a bit of a rough patch in their friendship.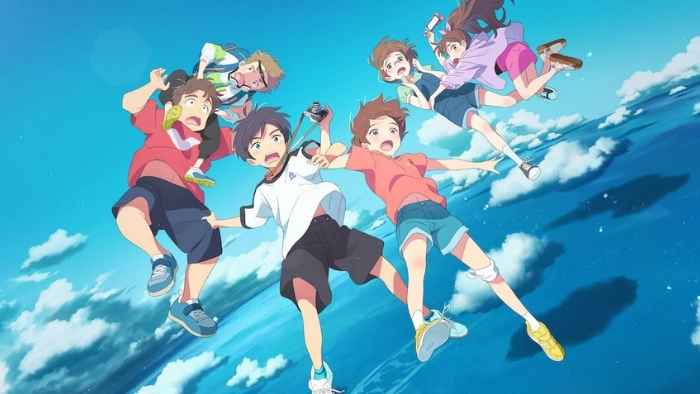 Sixth grade sees them avoiding each other, until a housing complex they played on while growing up is scheduled to be demolished. With so many memories of the place, the pair head over for one last hurrah, but their play is interrupted when they're caught in a strange phenomenon and knocked out.
Upon waking, the pair find they – along with the housing complex – are now adrift on a peculiar ocean. And so begins a summer odyssey to try and find a way home…
3. Blue Lock
Release date: October
One for the footie fans from 8-Bit, Blue Lock is based on one of the best sports mangas on the market (which is getting an English translation print release this summer). It follows on from Japan's defeat in the 2018 World Cup. As they struggle to recover the team realizes what they need is a new player, an Ace Striker who can unite them and lead them to victory.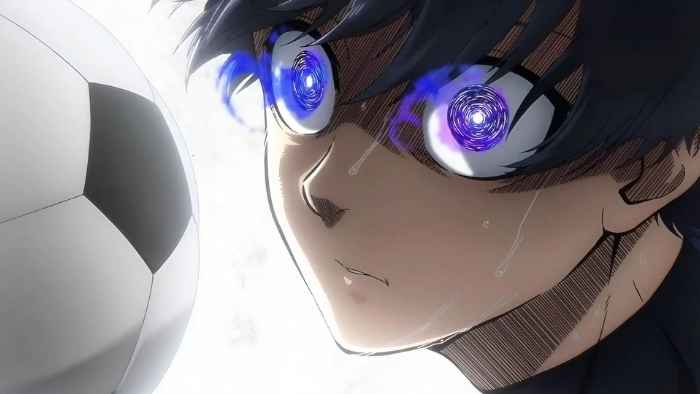 To achieve this, the Japanese Football Union round-up 300 young hopefuls, the best and brightest young players Japan has to offer. Putting the players through their paces, the union is determined to forge the ultimate striker. Someone hungry for victory, capable of turning a losing match into a winning game through decisive leadership and a killer shot.
Who will outmuscle and out-ego the competition and emerge as the new leader of Japan's football team?
4. Uzumaki
Release Date: Delayed
A relatively short, four-episode series based on one of Junjii Ito's most successful horror mangas, Uzumaki takes place in the small and very cloudy coastal town of Kurouzu-cho.
Oh, and the town is cursed.
Following Shuichi Saito and his girlfriend Kirie Goshima, the tale sees Shuichi trying to convince people the town is haunted, but not by a simple ghost. Instead, a mesmerizing secret shape, a spiral known as the Uzamaki, is responsible for wreaking havoc.
While this was originally set for release in 2021, it was delayed until October of this year. However, a recent announcement from the studio has confirmed that the release date has been pushed back once again. We don't yet have a confirmed date for when the show will be released, but it seems to do Junji Ito's work justice and really bring it to life it's going to take a while longer yet.
5. The Eminence In Shadow
Release date: October
Based on the comedy manga series of the same name, Nexus brings us The Eminence In Shadow. The tale follows Cid, a protagonist with no ambition to be anything other than a minor character – perhaps an underappreciated sidekick -who is revealed at a critical moment to be a genius. When Cid is reborn into a new reality he has the chance to make his fantasy life a reality.
With the aid of a highly overactive imagination, Cid jokingly invents an evil cult that must be vanquished and sets about recruiting people to the cause. He doesn't know – but everyone else does – that his invented adversaries are very much real, and he's unwittingly become the leader of a resistance movement.
6. Suzume No Tojimari
Release date: 10th November 2022
Makoto Shinkai's first new project since Weathering With You in 2019, Suzume No Tojimari is a new tale of science fiction following 17-year-old Suzume. Living in the quiet town of Kyushu, Suzume meets a young traveler who tells her he's searching for a door. Curious, she follows him to the mountains and a mysterious old door amidst some ruins. Inexplicably surviving whatever catastrophe destroyed everything around it, Suzume is drawn to the door, reaches out to open it, and soon wishes she hadn't.
Disaster flows through open doors, from one place after another all over Japan. Suzume's only goal now is to close and lock as many doors as she can to prevent the chaos from coming through.
Directed by Kenichi Tsuchiya and Takumi Tanji, both of whom have worked with Makoto Shinkai previously, Suzume no Tojimari is one movie you don't want to miss.
Great Anime Already Released In 2022…
If you've not been paying attention to recent releases, make sure you've not missed some of the cracking anime that's already come out this year.
Luminous Witches
Release date: July 2022
Originally scheduled for release in 2021, Shaft's Luminous Witches will now be hitting our screen in July. Luminous Witches is a spin-off anime set in the same world as Fumikane Shimada's 2006 project, Strike Witches.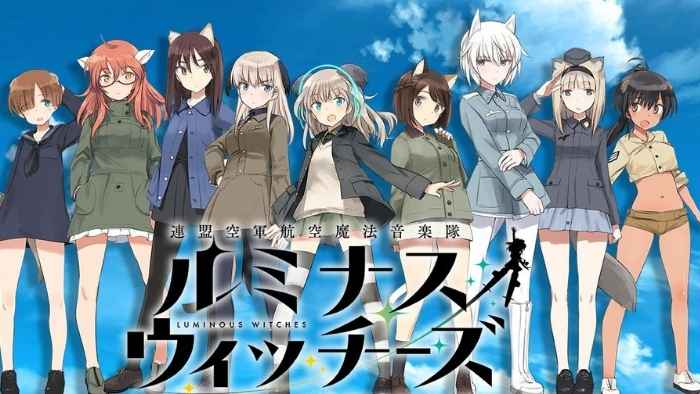 Directed by Shoji Saeki and Shundo Kana, with character designs by Shiotsuki Kazuya, this is definitely one to watch out for. It's set to be a sublime mashup of Science Fiction and Ecchi, as the plot follows an elite squadron of idols who – unlike the squad from Strike Witches – don't participate in fights. Instead, they're on a mission to save everyone's smiles through the power of music.
Lucifer And The Biscuit Hammer
Release date: 9th July 2022
Based on Satoshi Mizukami's Hoshi no Samidare, a ten-volume manga series that started in 2005, Lucifer and the Biscuit Hammer is set to cover the series in its entirety, so hold onto your hats!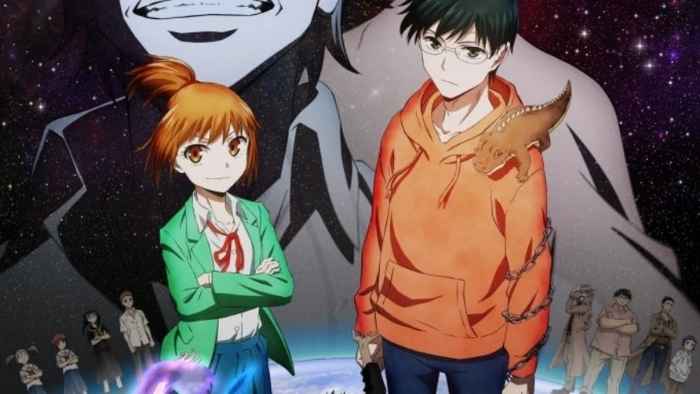 When college student Yuuhi Amamiya wakes one morning to be greeted by a talking lizard lounging on his bed, he discovers he's been chosen to become the Beast Knight. This mystical warrior is destined to aid Princess Samidare Asahina in defeating a Mage hell-bent on world destruction with a giant mallet named Biscuit Hammer.
Naturally, this sounds like far too much excitement for Yuuhi, who would prefer to maintain his humdrum existence. That is until he meets the Princess, who converts him to the cause.
We're not sure of the exact release date for this one yet, but it should be sometime in July.
Looking for more anime to watch? Check out the best anime the 2000s had to offer.