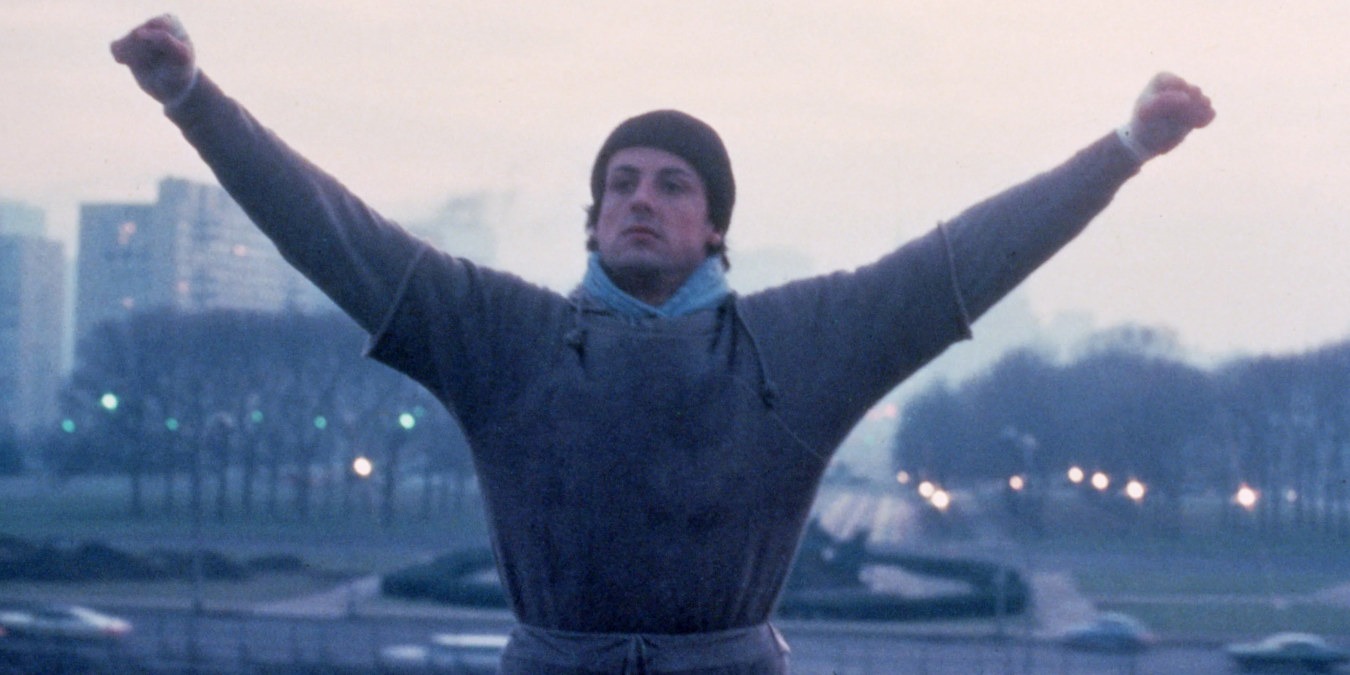 The intensity, emotion and primal nature of boxing make it one of the most beloved sports in the world. Seeing two individuals duke it out, leaving everything in the ring until a winner is declared is one of the most exciting spectacles imaginable.
Figures like Muhammad Ali, Mike Tyson and Claressa Shields have transcended the sport to become bona fide pop culture icons, so it's no wonder that so many movies have been made about the sweet science.
In this piece, we'll be taking you through the very best boxing movies.
If you're reading this, you're probably a big boxing fan, so why not check out our list of the best boxing podcasts?
6. The Hurricane (1999)
Watch on: Amazon Prime (rental/purchase/free with ads) | Disney+ | YouTube (rental/purchase)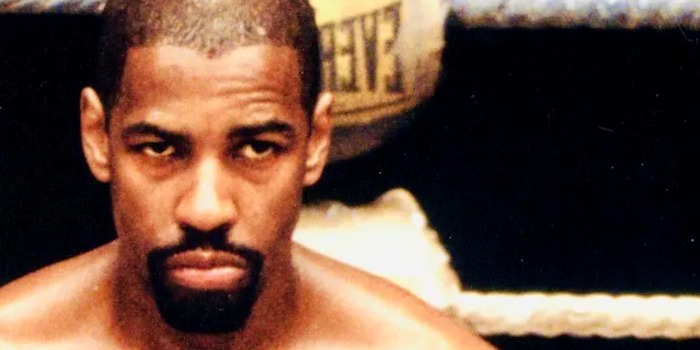 Directed by Norman Jewison, The Hurricane is a biographical sports drama starring Denzel Washington as Rubin "The Hurricane" Carter – a former middleweight boxer who was wrongly convicted of triple murder in a bar in Paterson, New Jersey. The movie depicts his arrest, his life in prison and how he was freed by the love and compassion of a teenager from Brooklyn named Lesra Martin and his Canadian foster family.
This is a brilliant movie and Washington was nominated for an Oscar for his powerful performance. It is a somewhat fictionalized account of Carter's life, but it's still inspirational, moving and ultimately joyous. For it to only be sixth on this list is testament to how brilliant the other five movies are.
5. Million Dollar Baby (2004)
Watch on: Netflix | Amazon Prime (rental/purchase) | YouTube (rental/purchase)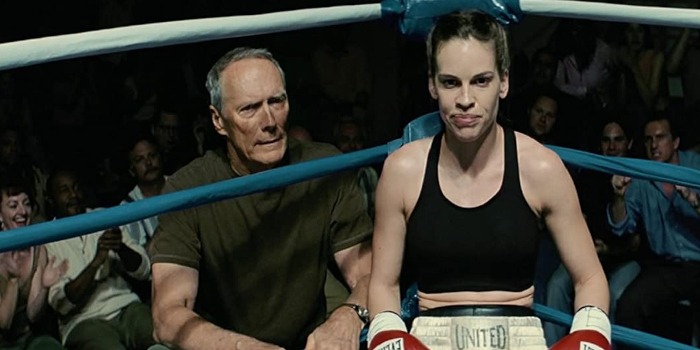 Million Dollar Baby is a sports drama based on short stories by F.X. Toole, the pen name of fight manager and cutman Jerry Boyd. It was directed by Clint Eastwood (who also co-stars in the movie) and stars Hilary Swank as Margaret "Maggie" Fitzgerald – an underdog amateur boxer who is helped by a gruff and underappreciated boxing trainer to achieve her dream of turning pro.
This superb movie was nominated for seven Oscars and won four – Best Picture, Best Director, Best Actress and Best Supporting Actor for Morgan Freeman. It's heartfelt and moving – and, if we're honest, very depressing too. Think a female Rocky, but without the happy ending.
4. The Fighter (2010)
Watch on: Netflix | Amazon Prime (rental/purchase/free with ads) | NOW | YouTube (rental/purchase)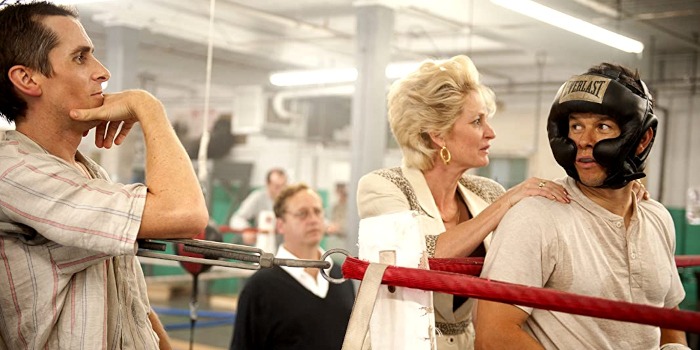 The Fighter is a biographical sports drama directed by David O. Russell and starring Mark Wahlberg as professional boxer "Irish" Mickey Ward and Christian Bale as his half-brother and trainer Dicky Eklund. Inspired by the 1995 documentary that features the Eklund-Ward family, High on Crack Street: Lost Lives in Lowell, it follows Ward's rise to boxing stardom.
Nominated for five Oscars and winning two (Best Supporting Actor for Bale and Best Supporting Actress for Melissa Leo), this movie is teeming with top performances. Bale's portrayal of Eklund is absolutely uncanny – and you'll see as much at the end when Eklund himself appears. It's incredibly entertaining from start to finish – and although it's a tad predictable, you'll undoubtedly be captivated throughout.
3. Creed (2015)
Watch on: Netflix | Amazon Prime (rental/purchase) | YouTube (purchase)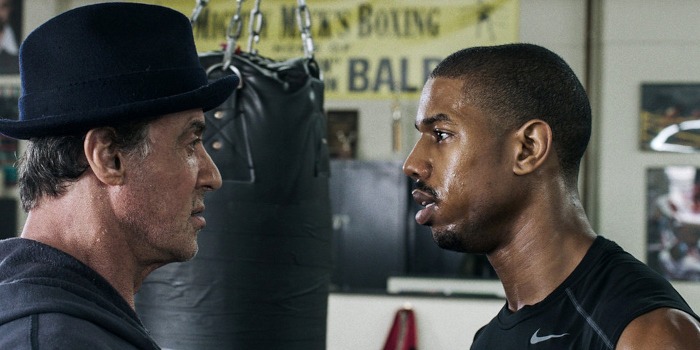 Directed by Ryan Coogler, Creed is a sports drama and the seventh installment in the Rocky franchise. It stars Michael B. Jordan as Adonis Johnson – the son of the legendary Apollo Creed – and sees Sylvester Stallone reprising his role as the iconic Rocky Balboa. In the movie, Balboa serves as a trainer and mentor to Johnson as he embarks on his professional boxing career.
Stallone was nominated for the Best Supporting Actor Oscar for this movie, but Jordan's performance shouldn't be overlooked – he's fantastic here. It stays true to the roots of the original Rocky while taking the saga in an interesting new direction.
The chemistry between Stallone and Jordan is palpable, the fight scenes are superb, and it has a bit of everything: humor, heart, emotion and an uplifting story that will inspire you. It even has a classic Rocky-esque training montage!
2. Rocky (1976)
Watch on: Amazon Prime (rental/purchase) | Hulu | YouTube (rental/purchase)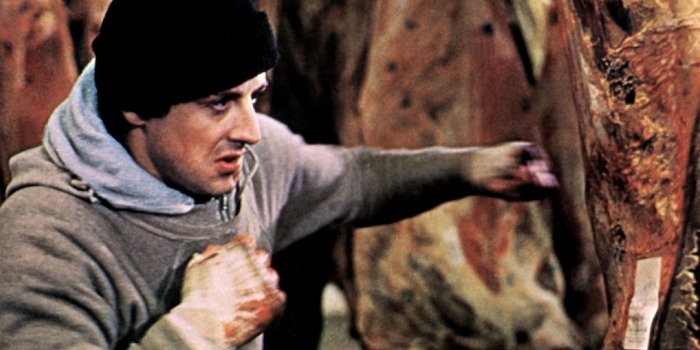 Directed by John G. Avildsen and starring Sylvester Stallone (who also wrote it), Rocky is the quintessential underdog movie. A sports drama, it tells the rags-to-riches American Dream story of Rocky Balboa – a kind-hearted but uneducated working class Italian-American and local club boxer, who gets a shot at the world heavyweight championship while working as a debt collector for a loan shark in Philadelphia's slums.
Rocky was nominated for nine Oscars, and won for Best Picture, Best Director and Best Film Editing. It has so much heart, an outstanding script and some very powerful performances. It also has the most iconic training montage ever made and a gripping (but dramatically exaggerated) climactic fight.
1. Raging Bull (1982)
Watch on: Amazon Prime (rental/purchase) | YouTube (purchase)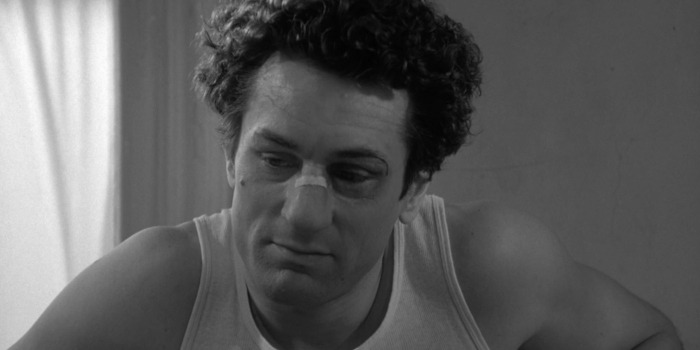 The best boxing movie ever made is Raging Bull. Directed by Martin Scorsese, it's a biographical sports drama starring Robert De Niro as Jake LaMotta – an Italian-American middleweight boxer. LaMotta's self-destructive and obsessive rage and sexual jealousy destroyed his relationship with his wife and family.
Nominated for nine Oscars, it won the gongs for Best Actor (De Niro) and Best Film Editing. Raging Bull is a hard watch, but it's also incredibly powerful. It's explosive and a true masterpiece of cinema. The chemistry between De Niro and Joe Pesci is palpable – and it signalled the beginning of a lifelong collaboration between them and Scorsese.
Honorable mentions:
The Great White Hope (1970) | YouTube (free)
Rocky II (1979) | YouTube (rental/purchase)
Rocky V (1985) | YouTube (rental/purchase)
Ali (2001) | Amazon Prime (rental/purchase)
Creed II (2018) | YouTube (purchase)
Now that you're done here, you might want to stick with the fight theme and check out our piece comparing Mortal Kombat (1995) with Mortal Kombat (20210).