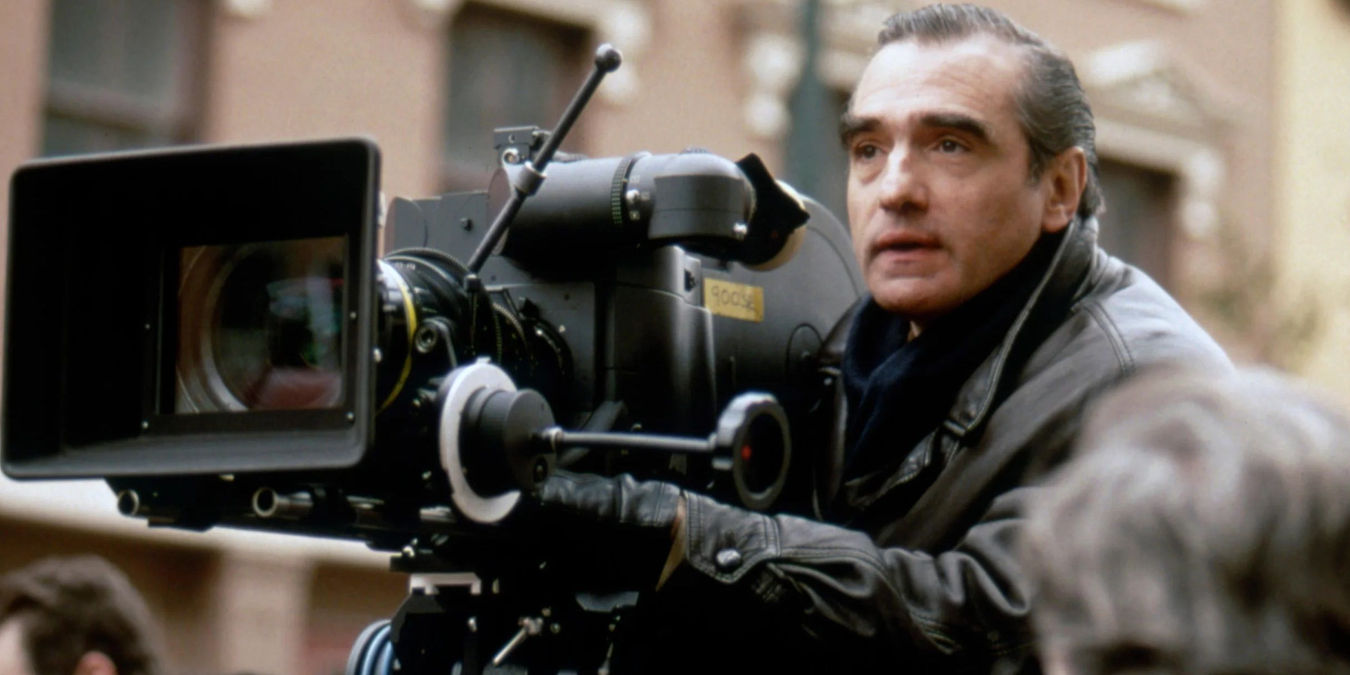 Martin Scorsese is one of the most influential and acclaimed directors of all time. The 79-year-old Marvel-bashing native New Yorker has made some incredible movies over the years – some of which are genuinely among the greatest ever made.
In this piece, we'll be discussing his ten finest, ranking them in ascending order, and linking you to where you can watch them online.
While you're here, please check out our piece on Frank Capra's 10 best movies!
10. The Wolf Of Wall Street (2013)
Watch on: Netflix | Amazon Prime (Rental/Purchase)
The Wolf of Wall Street is a biographical crime movie with some black comedy thrown in. It stars Leonardo DiCaprio as stockbroker Jordan Belfort, alongside an ensemble cast that includes Jonah Hill, Margot Robbie and Matthew McConaughey.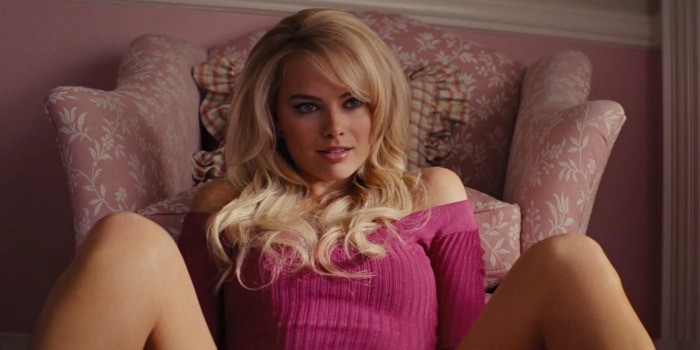 It's based on Belfort's 2007 memoir and recounts his perspective on his stockbroker career in New York's Wall Street. It depicts his downfall following his involvement in the rampant corruption of his firm, Stratton Oakmont.
This is a funny and self-referential movie that epitomizes the brilliant and longstanding dynamic between Scorsese and DiCaprio.
9. After Hours (1985)
Watch on: Amazon Prime (Rental/Purchase)
A black comedy thriller, After Hours stars Griffin Dunne as computer data entry worker Paul Hackett, alongside the likes of Rosanna Arquette, Verna Bloom and Cheech and Chong.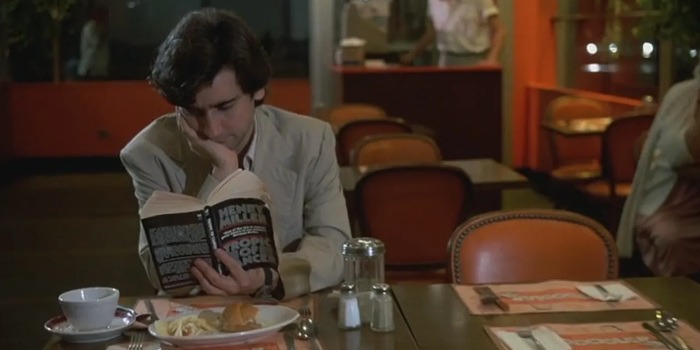 It focuses on Hackett as he experiences a series of misadventures in New York City, while making his way home from Lower Manhattan's SoHo district in the middle of the night.
After Hours is full of energy, comedy and satire, and teeming with colorful characters. As with a number of Scorsese's movies, he combines it all with a major sense of unnerving and unrelenting paranoia.
8. The King Of Comedy (1982)
Watch on: Amazon Prime (Rental/Purchase)
The King of Comedy is a satirical black comedy drama – and the first of many on this list starring frequent Scorsese collaborator Robert De Niro. The supporting cast includes Jerry Lewis, Sandra Bernhard and Diahnne Abbott.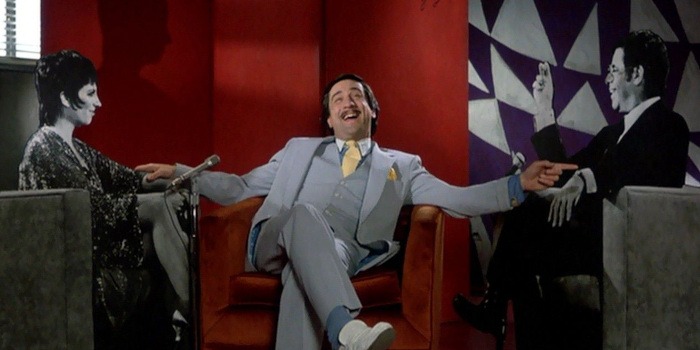 The movie focuses on De Niro's Rupert Pupkin – a struggling stand-up comedian with mental health issues whose ambition is to appear on a famous late-night television show. Pupkin styles himself as the titular "King of Comedy".
Covering themes like celebrity worship and American media culture, The King of Comedy is creepy and a hard watch, but it's genuinely brilliant and gets better with age. 2019's Joker was clearly heavily influenced by it.
7. The Departed (2006)
Watch on: Amazon Prime (Rental/Purchase)
An epic crime thriller, The Departed is a remake of the 2002 Hong Kong film Infernal Affairs and is also loosely based on the real-life Boston Winter Hill Gang. It stars Leonardo DiCaprio, Matt Damon, Jack Nicholson and Mark Wahlberg.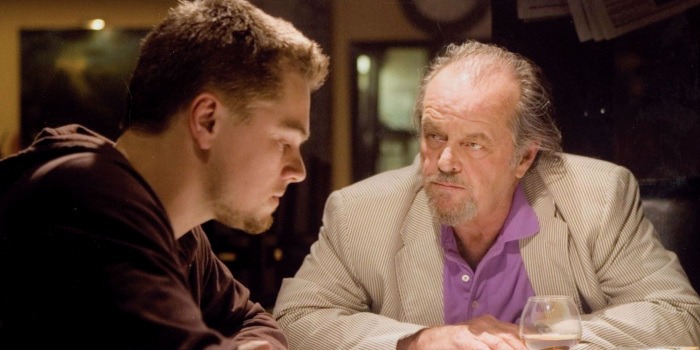 DiCaprio plays undercover state trooper Billy Costigan as he attempts to infiltrate the crew of Nicholson's Irish Mob boss Frank Costello. The story sees the pair attempting to discover each other's identities when they realise what's going on.
With a brilliant cast on top form, The Departed is a gritty and engrossing movie that's ultraviolent in nature but with heaps of charm and swagger – you'd expect no less from Jack Nicholson in one of his last screen appearances before his retirement.
6. Hugo (2011)
Watch on: Netflix | Amazon Prime (Rental/Purchase)
Hugo is an adventure drama based on Brian Selznick's 2007 book The Invention of Hugo Cabret. It stars Asa Butterfield in the titular role, alongside Ben Kingsley, Sacha Baron Cohen and Chloë Grace Moretz.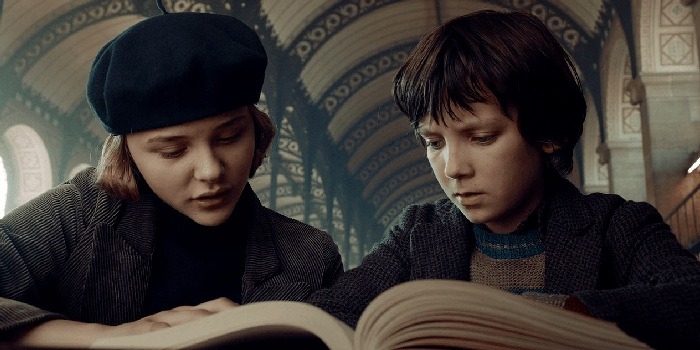 It's about a young boy who lives alone in Paris' Gare Montparnasse railway station in the 1930s. He ends up embroiled in a mystery involving his late father's automaton – a mechanical man – and the pioneering filmmaker Georges Méliès.
A beautiful, elegant, stimulating and extravagant kids' movie, Hugo is the least "Scorsese" movie that Martin Scorsese has ever made – but it's magical and still looks gorgeous over a decade on.
5. The Irishman (2019)
Watch on: Netflix
The newest movie on this list, The Irishman reunited Scorsese, Al Pacino, Robert De Niro and Joe Pesci as a quartet for the first time since 1995's Casino. It's an epic crime drama based on the 2004 nonfiction book I Heard You Paint Houses by Charles Brandt.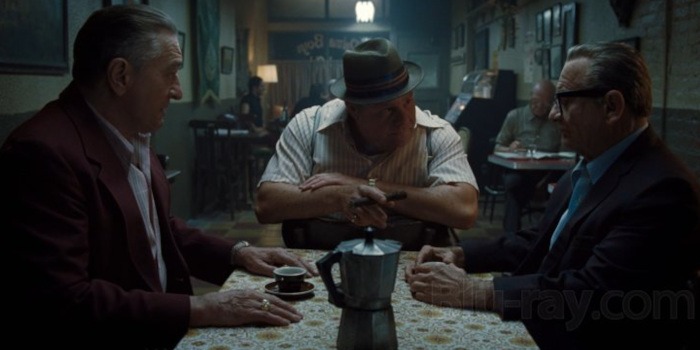 It's about De Niro's Frank Sheeran – a truck driver who becomes a hitman involved with Pesci's mobster Russell Bufalino and his crime family. It also covers his time working for Pacino's powerful Teamster Jimmy Hoffa.
While The Irishman is very long (209 minutes!), it definitely earns it. It's clever, funny, poignant and profound – and, as you would expect, it was definitely worth the wait to see Pacino, De Niro and Pesci sharing the screen in a Scorsese offering again.
4. Raging Bull (1980)
Watch on: Amazon Prime (Rental/Purchase)
Raging Bull is a biographical sports drama adapted from Jake LaMotta's 1970 memoir Raging Bull: My Story. It stars Robert De Niro as LaMotta – a famous Italian-American middleweight boxer – alongside Joe Pesci and Cathy Moriarty.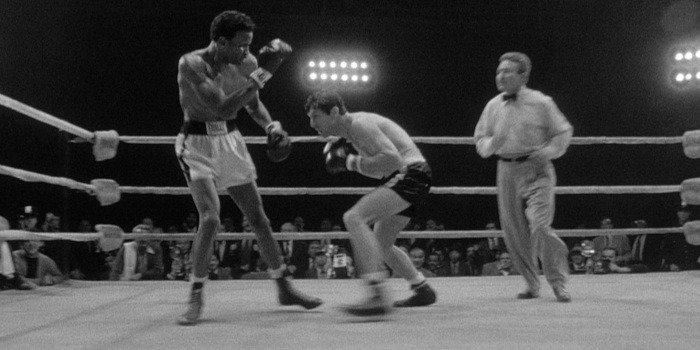 It chronicles LaMotta's boxing career, while also focusing on how his self-destructive and obsessive tendencies, sexual jealousy and animalistic appetite completely ruined his relationship with his family – especially the one he had with his wife.
One of the finest sports movies ever made, Raging Bull has improved with age. It's a powerful and ambitious movie with DeNiro fantastic in the lead role – and Moriarty is also superb in what was actually (and, frankly, rather unbelievably) her acting debut.
3. Mean Streets (1973)
Watch on: Amazon Prime (Rental/Purchase)
The oldest movie on this list remains one of Scorsese's finest. Mean Streets is a crime movie that stars Harvey Keitel and Robert De Niro, alongside a supporting cast that includes David Proval and Amy Robinson.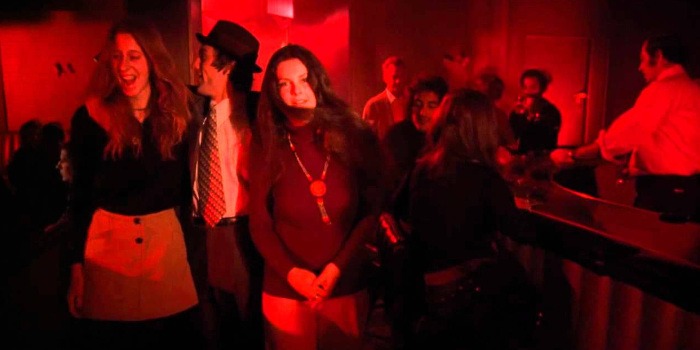 It's about a small-time hood named Charlie who tries to keep the peace between his friend Johnny and Johnny's creditors – a group of vicious loan sharks. Set in New York's Little Italy, the movie sees the main characters attempting to escape to Brooklyn in order to leave their dangerous lives behind.
There's no movie like this. It's a dazzling and deeply personal offering that's as heart-breaking as it is entertaining. A lot of the dialogue is improvised by the actors, which makes their excellent performances even more impressive, and it's a captivating depiction of New York City during its roughest, realest times.
2. Goodfellas (1990)
Watch on: Netflix | Amazon Prime (Rental/Purchase) | NOW
A gangster movie that very nearly rivals The Godfather and The Godfather Part II, Goodfellas finds its way into countless "top ten of all time" lists. Starring Robert De Niro, Ray Liotta and Joe Pesci, it's based on the 1985 nonfiction biographical book Wiseguy by Nicholas Pileggi.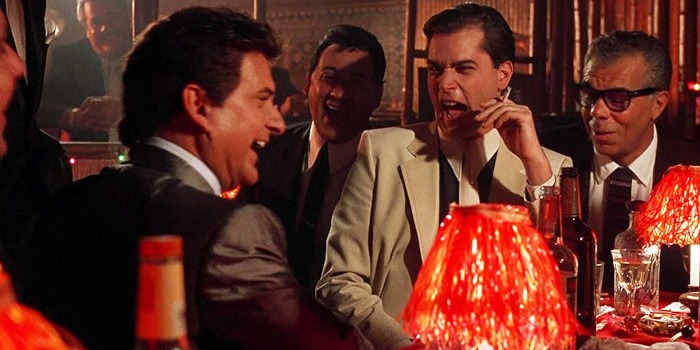 The movie chronicles the rise and fall of mob associate Henry Hill – played superbly by Liotta – and his friends and family in the 25-year period spanning 1955 to 1980.
It's an incredibly stylish movie that's as enthralling as it is hard-hitting. Masterfully performed by its excellent cast, it will make you laugh, cry, cringe and cower – seriously, Joe Pesci's performance in the "how am I funny?" scene still oozes venom.
1. Taxi Driver (1976)
Watch on: Amazon Prime (Rental/Purchase) | NOW
Simply put, Taxi Driver is one of the finest movies ever made. It stars Robert De Niro as New York City cab driver Travis Bickle, alongside a supporting cast that includes Jodie Foster, Cybill Shepherd and Harvey Keitel.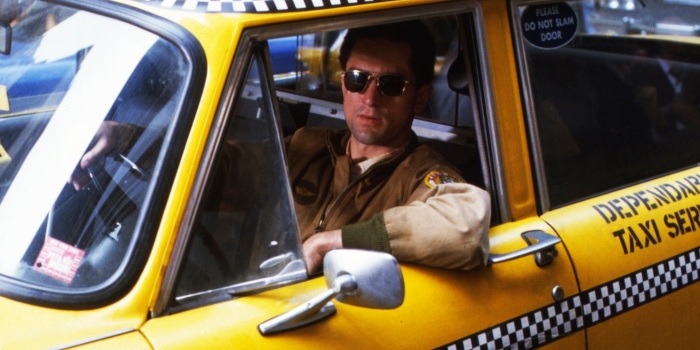 The movie focuses on 26-year-old Bickle and his insomnia, which results in a rapidly deteriorating mental state as he works nights in the city, purchasing firearms, befriending underage hookers and attending adult movie theatres.
A must-see movie for any fan of real cinema, Taxi Driver is a bona fide masterpiece. It's a single-minded descent into the darkest depths of the human mind and it's beautifully stylized, brilliantly acted and expertly directed – it really pulls you into its descent into insanity. Robert De Niro is absolutely incredible.
Scorsese might not like them, but please check out our thoughts on Eternals and Shang-Chi now that you're done here.