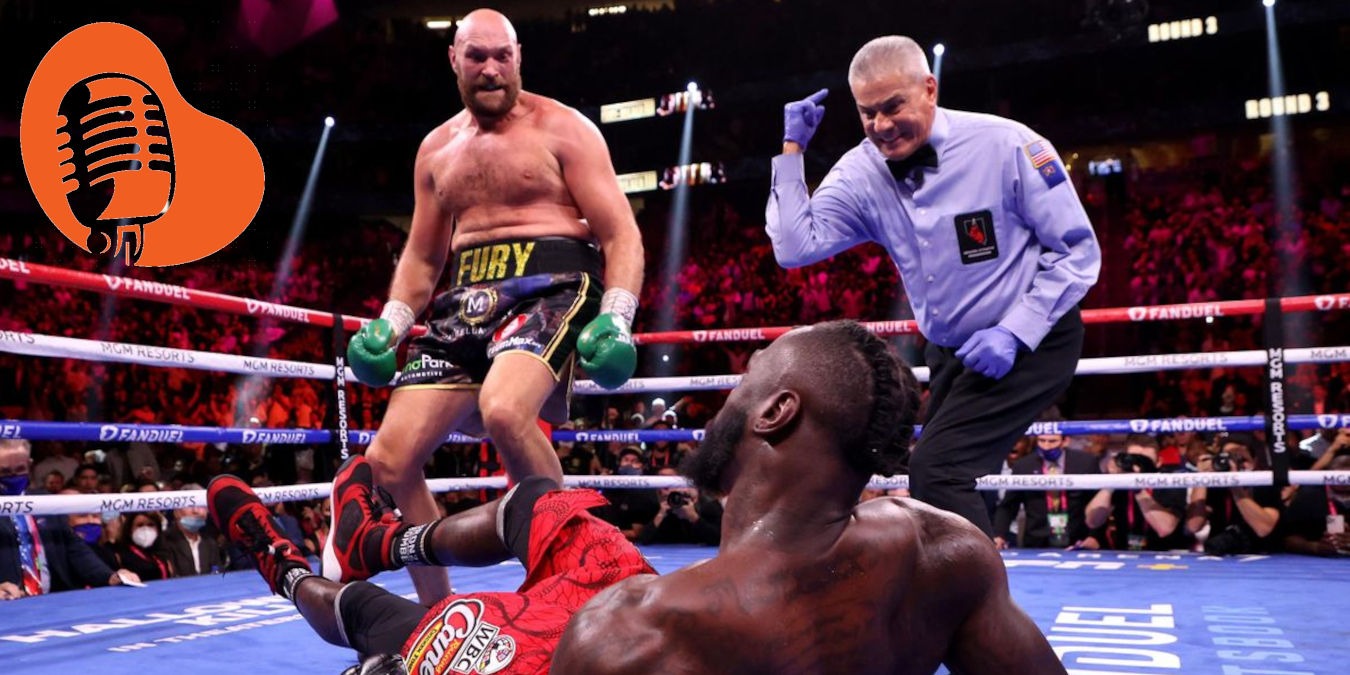 Boxing is and always will be one of the most intriguing sports on the planet. It's also a sport that has spawned some wonderful characters over the years – Muhammad Ali, Mike Tyson, Floyd Mayweather Jr., Tyson Fury and Claressa Shields, to name but a few – making it an attractive interest for all kinds of fight fans.
These days, it's a topic discussed widely on all manner of different platforms – including podcasts. In this piece, we'll be taking you through some of the very best ones to listen to if you're a keen watcher of the art of pugilism.
While you're here, you should definitely check out our list of the best new podcasts of 2021.
1. Boxing Life Stories
Listen on: Apple Podcasts | Acast | Podomatic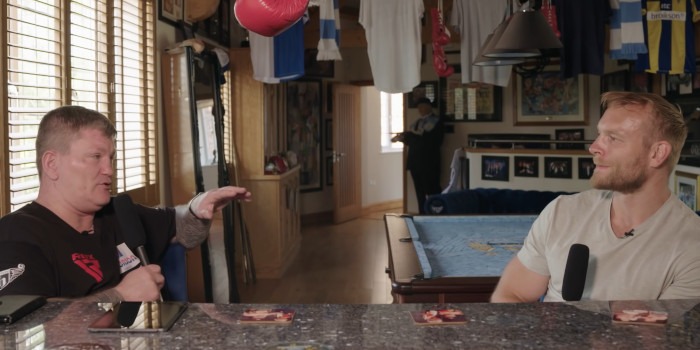 Hosted by the highly respected Tris Dixon – the former editor of Boxing News and the BT Sport No Filter Boxing presenter – Boxing Life Stories is a brilliant podcast that's been going since 2018. It features revealing and in-depth interviews with high-profile personalities from around the boxing world. Guests have included the likes of George Foreman, Larry Merchant, Micky Ward, Joe Calzaghe, Shannon Briggs, Jane Couch and Frank Bruno, so it's definitely very varied. The pod also devotes episodes to the biggest events, such as the Tyson Fury/Deontay Wilder fights.
2. Fight Night
Listen on: Spotify | Apple Podcasts | PlayerFM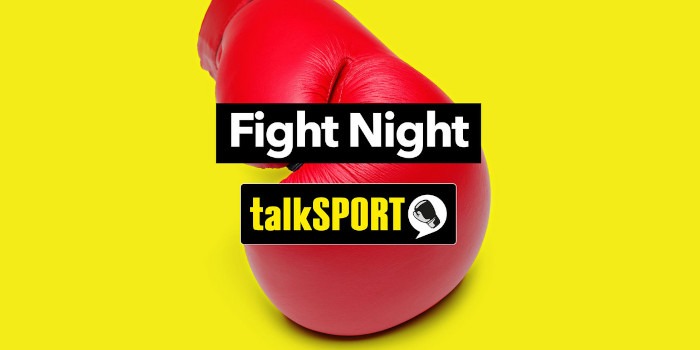 Fight Night is a boxing podcast belonging to talkSPORT – a popular radio station that broadcasts in the United Kingdom and the Republic of Ireland. It's marketed with the tagline "The big names, the big fights, the big stories… it's the podcast that packs a punch" – and that's very apt, as guests have included the likes of Frank Warren, Tim Witherspoon, Shane Mosley, Katie Taylor, Michael Bisping and Chris Jericho (the podcast also has some MMA and wrestling content). It also has fight previews, reviews and special episodes. It's been going since 2017.
3. Leave It In The Ring Radio
Listen on: Apple Podcasts | PlayerFM | TuneIn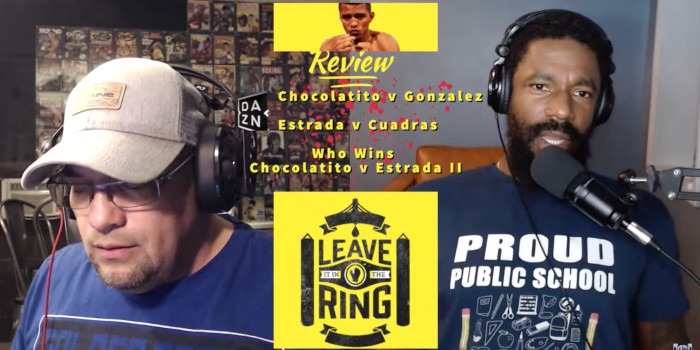 Leave it in the Ring is a great boxing podcast that was chosen as 2011's "Best Upcoming Internet Boxing Radio Show" by Pedro Fernandez of Ring Talk Radio. Hosted by its creator David Duenez and a variety of co-hosts, the show provides some of the best exclusive content in the boxing world. Having been going since way back in 2008, it offers the latest in boxing news, post-fight analysis and interviews – and it's featured boxers (such as the late, great Marvelous Marvin Hagler), trainers (such as Freddy Roach) and fight fans who call in to the show.
4. The Fight With Teddy Atlas
Listen on: Apple Podcasts | PlayerFM | Podbean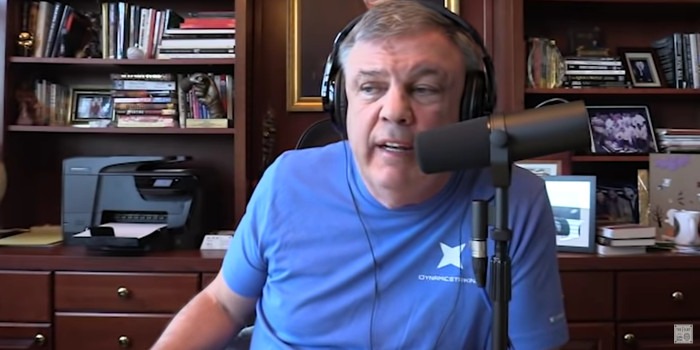 Airing since 2017, The Fight with Teddy Atlas is hosted by the popular Hall of Fame boxing commentator and trainer to 18 world champion fighters, Teddy Atlas, as he shares his views on all things fight-related. He gives fight analysis, predictions, and a behind-the-scenes look into in the world of boxing. Teddy connects the principles, philosophies and lessons learned inside the ring to broader applications in life. His guests have included the likes of Terence Crawford, Dillian Whyte, Dustin Poirier and Dana White (there's some UFC content on there, too).
5. Below The Belt
Listen on: Spotify | Apple Podcasts | SoundCloud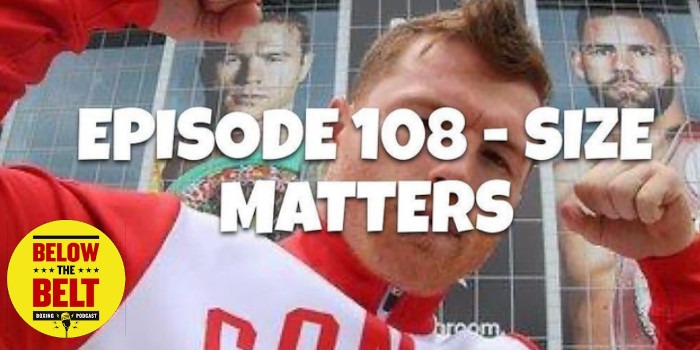 Brought to you in association with Boxing Social – one of the most reliable and trusted sources for all of the latest global boxing news – Below the Belt is a boxing podcast based in the United Kingdom that covers the sport all over the world. It started in 2016 and is hosted by a likeable guy called Callum, who's regularly joined by his pal and colleague Paul, as they discuss all the goings-on in the world of boxing – including previewing and reviewing all the big fights. Big talking points have included bouts like Anthony Joshua versus Oleksandr Usyk and Canelo Álvarez versus Callum Smith.
6. BoxHard
Listen on: Apple Podcasts | SoundCloud | Podchaser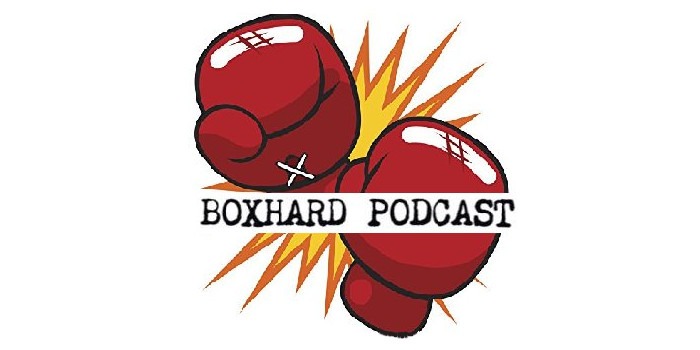 The BoxHard boxing podcast is the self-proclaimed number one boxing podcast on the net – quite a claim, right?! But, quite frankly, it's true! Boasting what they describe as the best guests from around the globe (they now tend to have two boxing guests per episode), the show is hosted by two guys called Joey Coast-Man and Ayaz Sumra, as they bring you the latest boxing news, views, facts, statistics and opinions. It first aired back in 2015 and its highly impressive guest list includes the likes of Antonio Tarver, Peter Fury, Chantelle Cameron, Carlos Molina, Chris Byrd and Nigel Benn.
Before you go, please take a look at our lists of the best true crime podcasts and the best science podcasts.