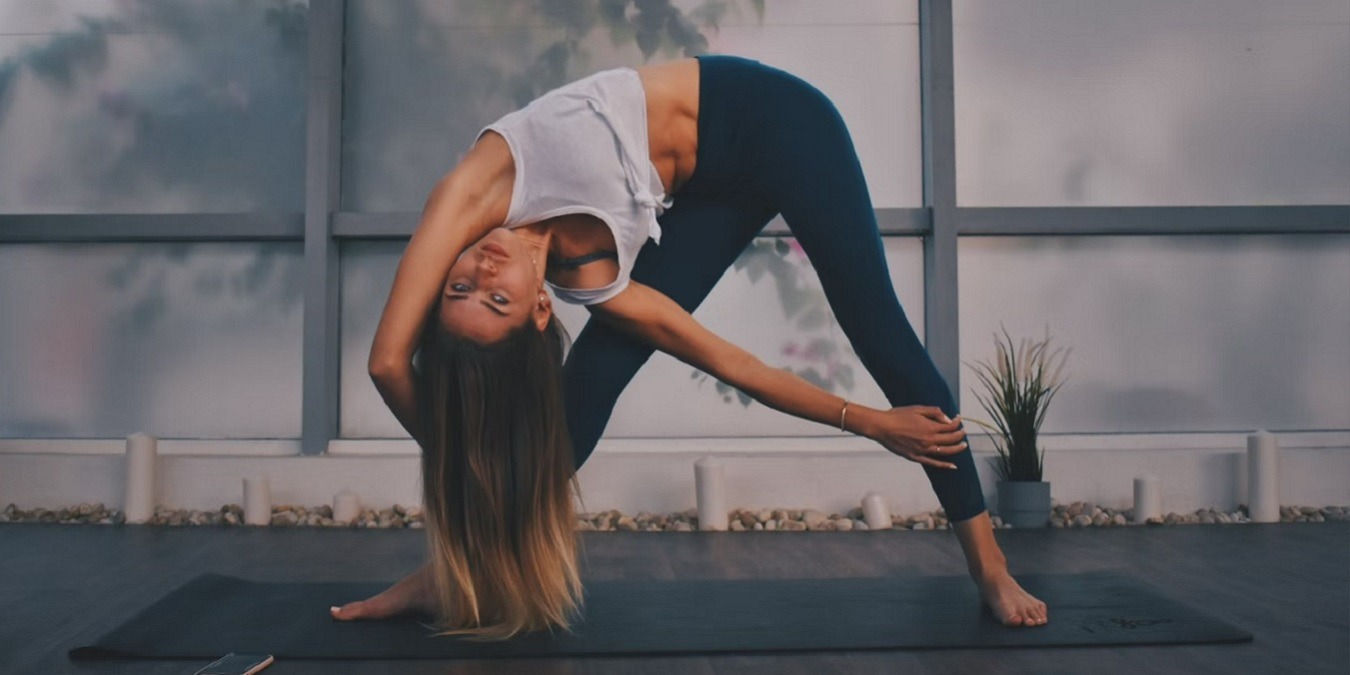 While in-person yoga classes are great, they're not always convenient. Practice yoga whenever you want for free by subscribing to the best yoga YouTube channels. Many channels are led by actual instructors, plus if you're ever having any trouble with a pose or need a break, simply pause the video until you're ready to resume. This list includes yoga workouts for everyone, from complete beginners to those who've been practicing for years.
Want to do more than yoga to get fit and reduce stress? Try these YouTube workout channels too.
1. Yoga With Adriene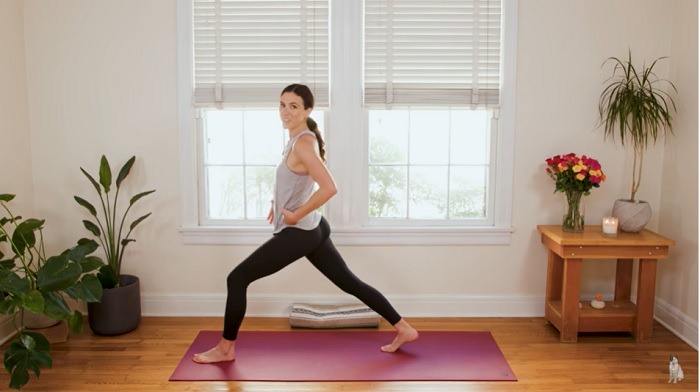 Yoga With Adriene is hosted by international yoga instructor Adriene Mishler, along with appearances from her cute dog Benji. She started her channel in 2012 and her calm, friendly voice along with thorough explanations of how to properly practice yoga have turned the channel into one of the most popular yoga destinations on YouTube.
What's really great is her videos are all carefully organized. For instance, if you need a morning pick-me-up, try her morning yoga sequence, which is just part of a larger morning yoga playlist. She also has an entire series for beginners, including one that fully explains the basics to help you start off right. She also has a variety of themes, from date night yoga to chair yoga for seniors.
2. Travis Eliot
If you want to dive into the more spiritual side of yoga, Travis Eliot is one of the best for the job. His sequences may be too advanced at times for beginners, though he does have a gentle, beginners' flow video. He mixes in meditation and motivation videos to help keep you relaxed and encouraged, so you stick with your practice.
His videos feel much like a real class, especially those like his Yin Yoga Foundations class and Power Yoga Detox class. Most of his workouts are 30 minutes to an hour and focus on building strength, relieving stress, and detoxing your mind and body. If you're doing yoga alongside other workouts, try the Yin Yoga Deep Stretch for a great warmup or cooldown.
3. Yoga With Bird
Don't have time for lengthy yoga sequences? Stretch and relieve stress quickly with Yoga With Bird. While there are longer videos, most range from 5-15 minutes. In fact, Bird, a certified yoga instructor, has nearly 80 five-minute yoga videos for quick workouts for even the busiest people. Her soothing, gentle approach makes sessions feel even more peaceful and restorative.
While select videos are for paying members only, most are free. If you're not sure where to start, try the 10 Minute Yoga Full Body Stretch for Tension Relief. Or if you need an ultra-quick session, try her list of one-minute yoga stretches for your neck, back, and shoulders. If you're completely new to yoga, start with the Beginner's Yoga Full Body Warm Up.
4. Yoga By Candace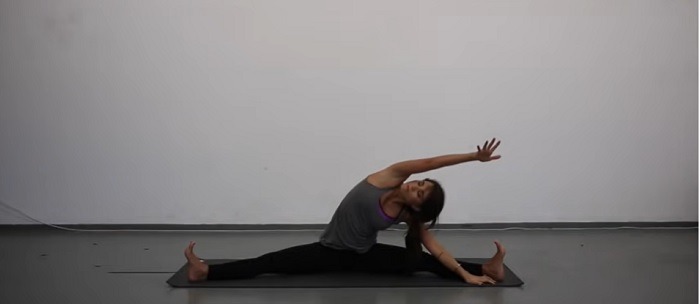 Candace Cabrera's easy to understand explanations make Yoga By Candace one of the best yoga YouTube channels. If you're struggling with a pose or sequence after watching videos on another channel, try one of Candace's videos for the kind of in-depth instruction you'd expect from an in-person yoga class. While she also has other types of videos, such as resistance band training, most are yoga-related and organized by length, body part, and time of day.
Need a boost of energy in the afternoon? Try Candace's 30-Minute Afternoon Power Yoga. If you need to relax before bed, try some gentle yoga in bed. Or, make sure you wake up refreshed and ready for the day with a 15-minute morning routine.
5. Yoga By Biola
Yoga By Biola, taught by Abiola Akanni, is focused on non-performative yoga, which she explains in her interview with PopSugar. Instead of traditional yoga, she focuses on eliminating stereotypes and just being free to be yourself. All her videos are about feeling stronger, more confident, and relaxed no matter who you are. She also throws in meditation and non-performative living videos.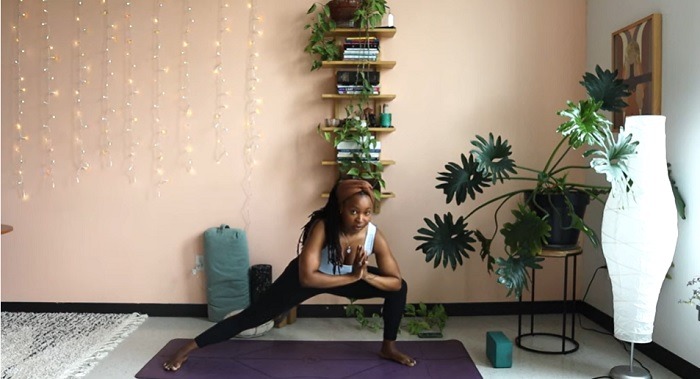 She does regular live streams, such as this one focused on yoga for balance. Beginners are more than welcome and may want to start with 30-Minute Yoga for Beginners. She even has an entire series on divine feminine yoga to help women get more in touch with who they are.
6. Purple Valley Ashtanga Yoga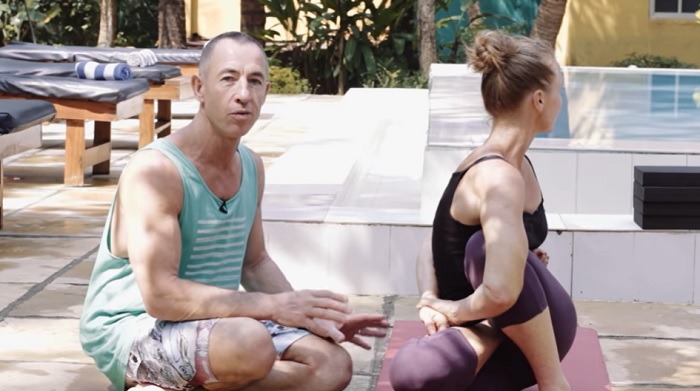 For those looking for more of a challenge, try Purple Valley Ashtanga Yoga. Instructors focus on Ashtanga, which has a similar style to vinyasa flows, but tends to be faster and more intense. However, both varieties are still based on the link between movement and the breath. While there some beginner videos, such as Ashtanga Yoga for Beginners, most videos are designed for more experienced practitioners.
Indulge in full-length classes, such as the two-hour intermediate class led by John Scott. If you're struggling with the more complex asanas, try the asana school videos, such as this one on mastering the Marichyasana D asana. There are also videos that help you build strength in order to improve your yoga flows, such as strengthening your lower abdomen.
7. Yoga With Tim
If you want a full-body workout, try Yoga With Tim. His yoga flows are designed to strengthen, tone, and improve your overall health. He even talks about his own progress throughout many of his videos. His total body challenges are intense but effective, and help you work up as much of a sweat as many cardio workouts. The Total Body Yoga Workout Challenge Day 1 is a great place to dive in.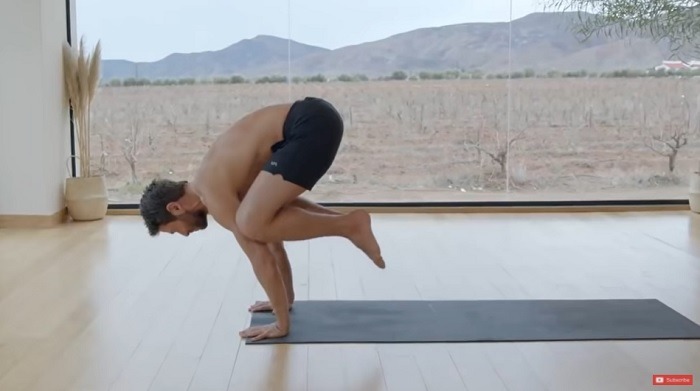 This is one of the best yoga YouTube channels if you're wanting to use yoga to transform your body without any high-impact exercises. If you need a great stretch that works all your muscles, try the strengthen and stretch flow. Start your morning off sweaty with the strong and sweat morning yoga flow.
Stressed out and need a break? Try these Minecraft roleplay servers to escape reality for a while or step into a virtual world where you can live a completely different life.
Image credit: Rawan Yasser via Unsplash