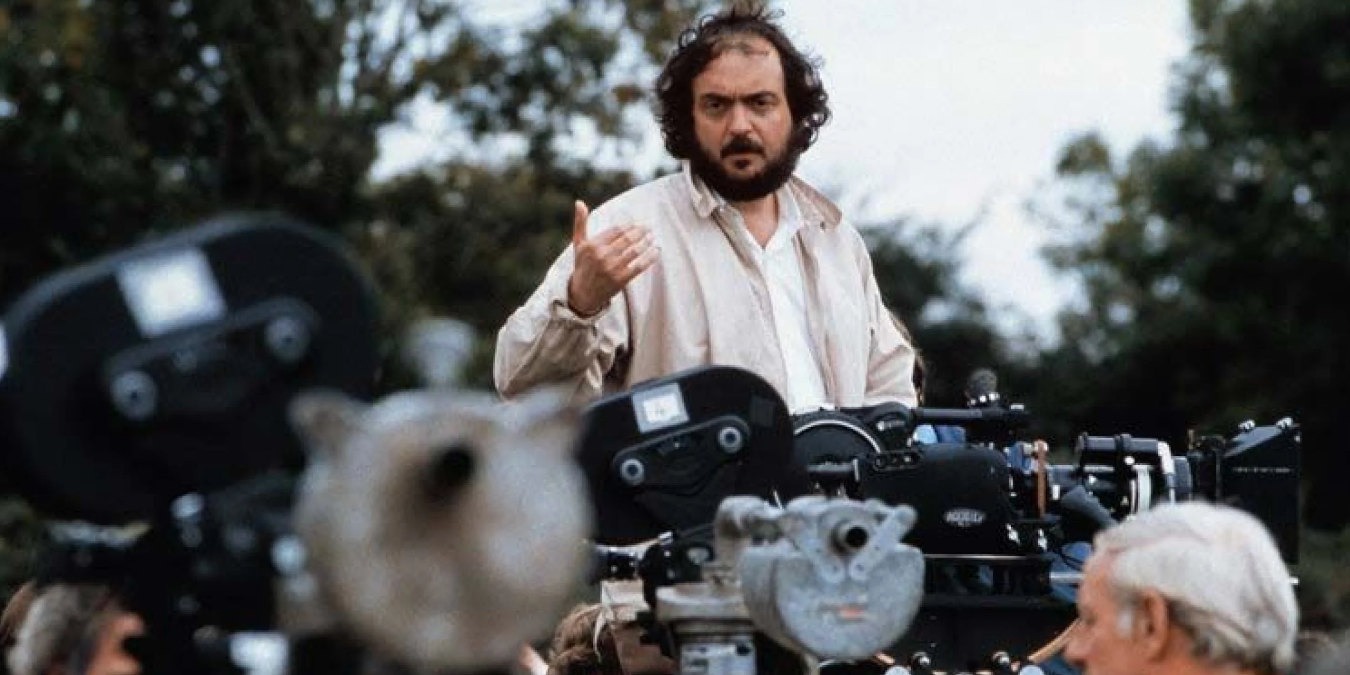 Stanley Kubrick remains one of the most celebrated figures in cinematic history. Kubrick died at the age of 70 in 1999, but left behind an incredibly influential legacy of great movies that will never be forgotten; from horrors and comedies to sci-fi, war movies and epic historical dramas, the vast majority of his productions were superb.
In this piece, we'll be taking you through the 10 best movies he directed and linking you to where you can watch them all online.
While you're with us, why not check out our list of the best Martin Scorsese movies?
10. The Shining (1980)
Watch on: Amazon Prime (rental/purchase) | YouTube (rental/purchase)
The Shining is a psychological horror based on Stephen King's 1977 novel of the same name. It's about a writer and recovering alcoholic – Jack Torrance – who accepts a position as the off-season caretaker of the isolated Overlook Hotel, taking his wife and son along with him. Jack's sanity deteriorates as a winter storm strands them there, and the hotel's supernatural forces – which his psychic son can see – take a hold of him.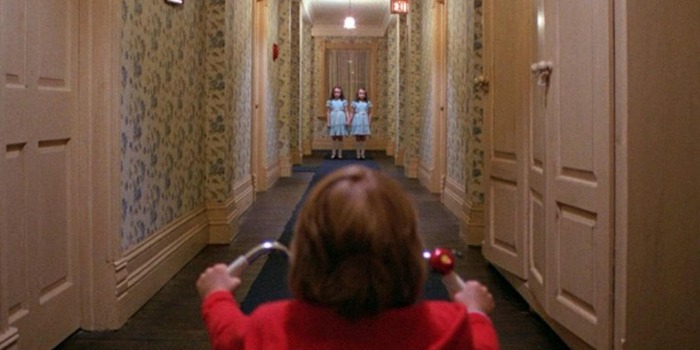 When a movie of The Shining's quality is this low on a list, you know the others on it are top class. It's a horror masterpiece, but a somewhat flawed one due to it not being much like the book and the story being rather wonky. It's chilling, unsettling and a deep dive into madness – and the cast is superb. It just so happens that Kubrick created a bunch of even better productions, such was his genius.
9. A Clockwork Orange (1971)
Watch on: Amazon Prime (rental/purchase) | YouTube (rental/purchase)
A Clockwork Orange is a dystopian crime movie based on Anthony Burgess's 1962 novel of the same name. It's mainly about Alex DeLarge – a charismatic, antisocial delinquent whose interests include classical music and committing heinous crimes – including "ultra-violence". He leads a small gang of thugs and the movie chronicles the horrific crime spree of his gang.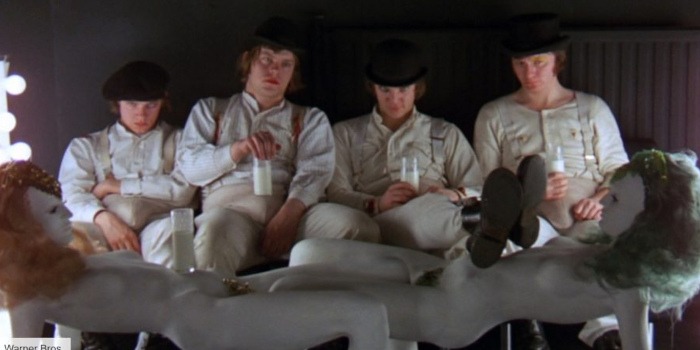 A brilliant cult classic that employs disturbing imagery to comment on a variety of social, political and economic subjects in a dystopian near-future Britain, A Clockwork Orange is dazzling and humorous, but extremely disturbing and controversial – and McDowell is absolutely spectacular as DeLarge.
8. Barry Lyndon (1975)
Watch on: Amazon Prime (rental/purchase) | YouTube (rental/purchase)
Barry Lyndon is a period drama based on the 1844 novel The Luck of Barry Lyndon by William Makepeace Thackeray. It stars the likes Ryan O'Neal, Marisa Berenson and Leonard Rossiter.
It's about the early exploits – and the later unravelling – of a fictitious 18th-century Irish rogue and opportunist. He marries a rich widow in order to climb the social ladder and assume her late husband's high position in society.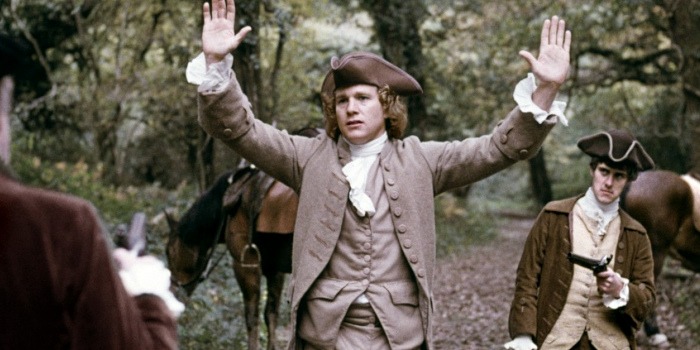 Reaction to Barry Lyndon was initially mixed, but it has since garnered a more positive reception. It's a fascinating and aesthetically pleasing movie that's littered with top performances – although a lot of people have said it should've been left as a book.
7. Lolita (1962)
Watch on: Amazon Prime (rental/purchase) | YouTube (rental/purchase)
Lolita is a psychological comedy drama based on Vladimir Nabokov's 1955 novel of the same name. It stars the likes of Sue Lyon, James Mason and Peter Sellers.
It's about a middle-aged literature lecturer named Humbert "Hum" Humbert, who becomes sexually infatuated with Dolores Haze (the titular character, whose nickname is "Lolita"), a young adolescent girl.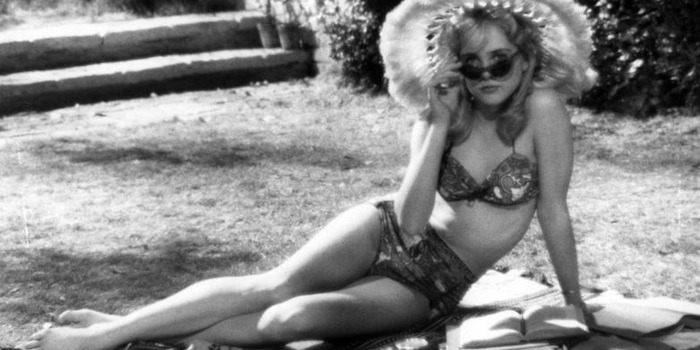 A highly controversial movie, given its premise, Lolita is nonetheless a brilliant piece of art. The casting is immaculate, it's admirably irreverent and highly amusing at times. That being said, it isn't very faithful to the novel (see Adrian Lyne's 1997 adaptation for a better example of that).
6. Full Metal Jacket (1987)
Watch on: Netflix | Amazon Prime (rental/purchase) | YouTube (rental/purchase)
Full Metal Jacket is a war drama based on Gustav Hasford's 1979 novel The Short-Timers. The first half of the movie follows a platoon of U.S. Marines through their boot camp training in Marine Corps Recruit Depot Parris Island, South Carolina, while the second half portrays some of their experiences in Vietnamese cities Da Nang and Huế during the Tet Offensive of the Vietnam War.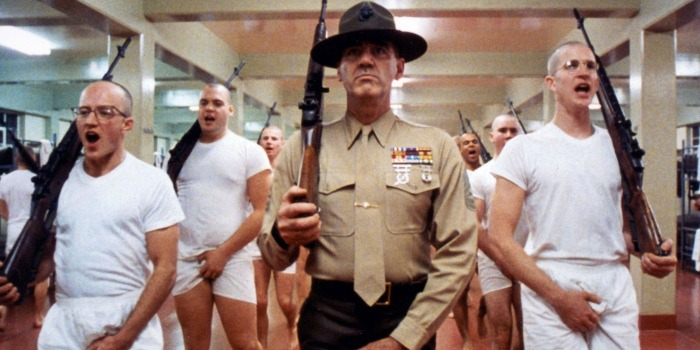 This is one of the finest war movies ever made – especially the first half – and the characters are just so darn memorable. Ermey's Gunnery Sergeant Hartman is particularly magnificent. It's harrowing, intense and darkly amusing at times – and wonderfully acted.
5. 2001: A Space Odyssey (1968)
Watch on: Amazon Prime (rental/purchase) | NOW | YouTube (rental/purchase)
2001: A Space Odyssey is an epic sci-fi movie starring Keir Dullea, Gary Lockwood and William Sylvester. It was inspired by Arthur C. Clarke's 1951 short story "The Sentinel."
The movie chronicles a voyage to Jupiter with the sentient supercomputer HAL after the discovery of a mysterious alien monolith.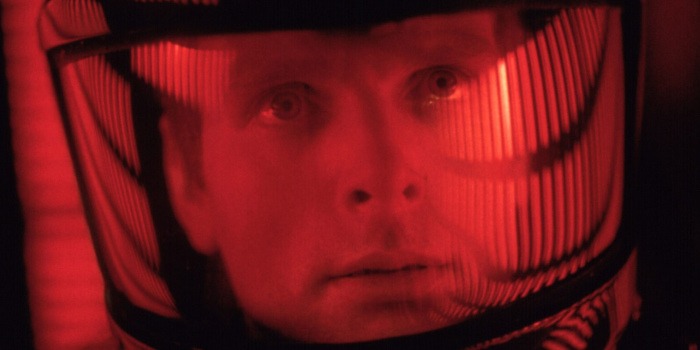 Noted for its scientifically accurate depiction of space flight, 2001: A Space Odyssey boasts some pioneering special effects and some truly iconic imagery, such as the Star Child going through the lifecycle. While it split opinion upon its release, it's now regarded as one of the finest sci-fi movies ever made and a bona fide landmark in the art of moviemaking.
4. Spartacus (1960)
Watch on: Netflix | Amazon Prime (rental/purchase) | YouTube (rental/purchase)
Spartacus is an epic historical drama based on the 1951 novel of the same name by Howard Fast. Inspired by the life story of Spartacus – the leader of a slave revolt in antiquity who survived brutal training as a gladiator – it chronicles the events of the Third Servile War.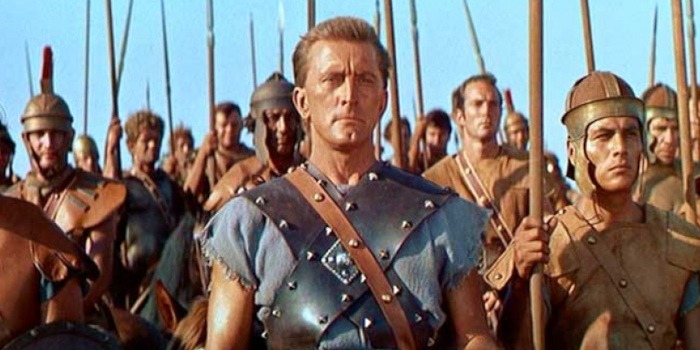 With fabulous performances from its illustrious cast and an amazing climactic battle scene, Spartacus lives up to its billing as an epic – yet it still manages to remain intimate in spite of its scale. The camerawork and the cinematography are truly phenomenal.
3. Paths Of Glory (1957)
Watch on: Amazon Prime (rental/purchase) | YouTube (rental/purchase)
Paths of Glory is an anti-war movie based on the 1935 novel of the same name by Humphrey Cobb. It's about a commanding officer of French soldiers who refuses to continue a suicidal attack during World War I, after which the officer attempts to defend his unit against charges of cowardice in a court-martial.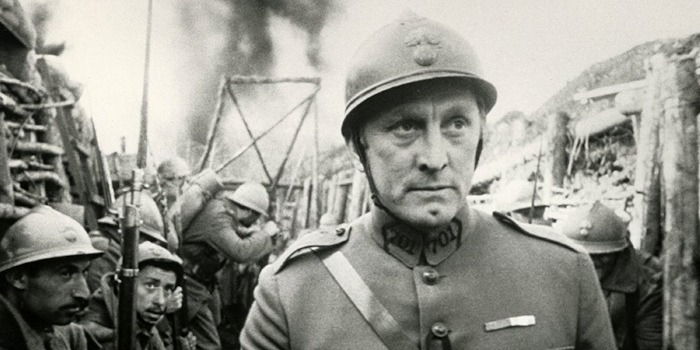 Another incredible movie, Paths of Glory offers a human take on war, while still managing to present some amazing battle scenes. This movie was hugely influential, having inspired productions as great as HBO's The Wire, and has one of the greatest endings in cinematic history.
2. The Killing (1956)
Watch on: Amazon Prime (rental/purchase) | YouTube (rental/purchase)
The Killing is a film noir based on the 1955 novel Clean Break by Lionel White. It's about a crook by the name of Johnny Clay, who assembles an elite five-man team to steal $2 million from the money-counting room of a racetrack during a featured race.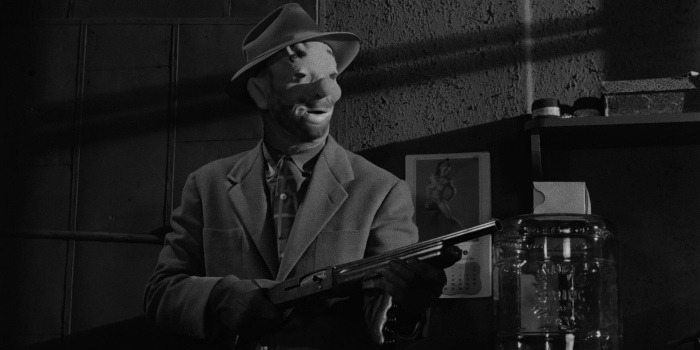 A cult movie that actually bombed at the box office, The Killing is expertly crafted with a superb script, engaging and entertaining characters, and some absolutely fantastic performances. It's generally seen as the movie that established Stanley Kubrick as a cinematic genius.
1. Dr. Strangelove (1964)
Watch on: Netflix | Amazon Prime (rental/purchase) | YouTube (rental/purchase)
Dr. Strangelove – or to give it its full name Dr. Strangelove or: How I Learned to Stop Worrying and Love the Bomb – is a black comedy starring the likes of Peter Sellers, George C. Scott and Slim Pickens. It's loosely based on Peter George's 1958 novel Red Alert.
It's about an unhinged U.S. Air Force general who orders a nuclear assault on the Soviet Union, but also follows the U.S. President, his advisors, the Joint Chiefs of Staff and a Royal Air Force exchange officer as they attempt to prevent the crew of a B-52 plane from bombing the Soviets and triggering a nuclear war.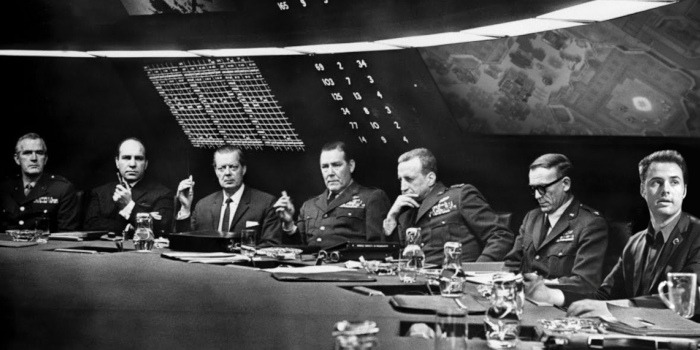 This satirical take on the Cold War is an utter masterpiece. It's sharp, hilarious and wonderfully performed. There had been nothing like it before and it remains one of the finest movies ever made.
Now that you're finished here, why not check out our lists of the best Ivan Reitman movies and the best M. Night Shyamalan movies?