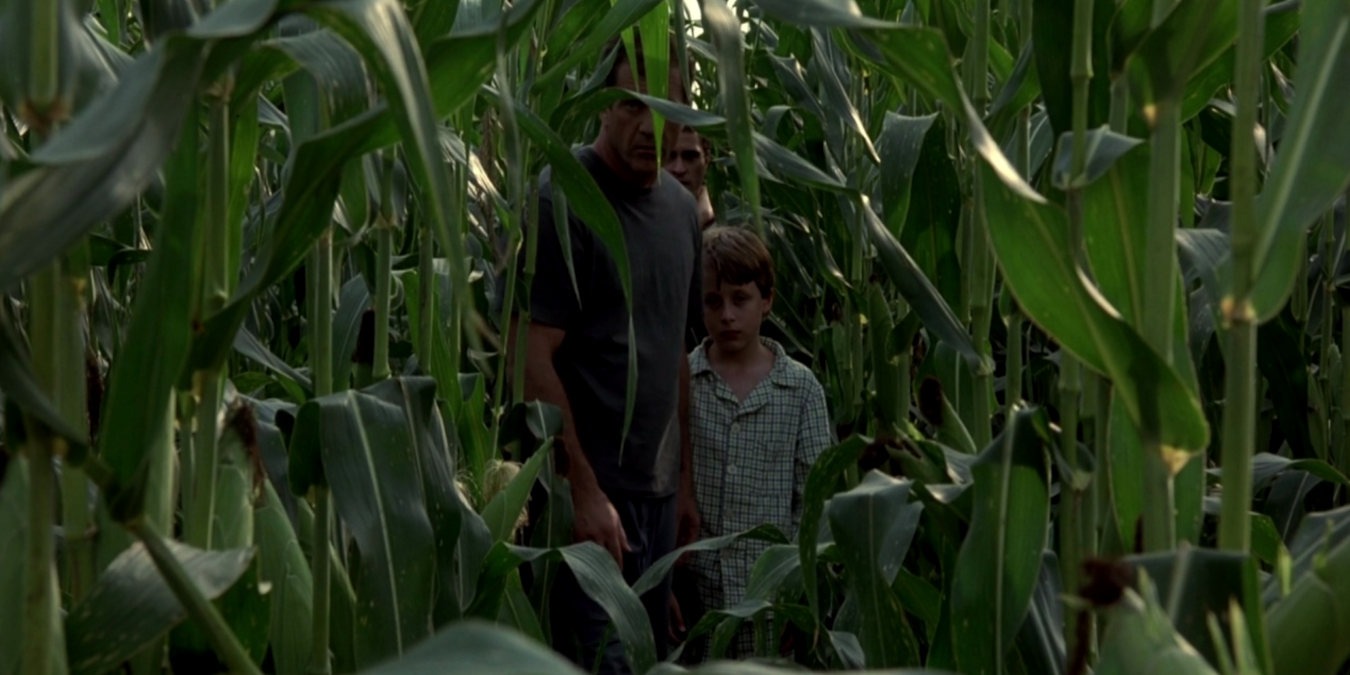 M. Night Shyamalan has a fairly sizeable filmography at this point. He's directed 14 movies since his career started with Praying with Anger, his 1992 debut. That's not a ton of movies, but it still manages to be one of the most diverse resumes in terms of quality and topic.
There are some genuinely brilliant offerings, in addition to some absolute stinkers (seriously, the world would be a much better place without the likes of The Last Airbender and After Earth!). We're going to take you through his finest.
These are the best M. Night Shyamalan movies (and where you can watch them online).
While you're here, check out our piece on the best Martin Scorsese movies.
10. Lady In The Water (2006)
Watch on: Amazon Prime (Rental/Purchase) | Hulu
A psychological thriller with fantasy elements, Lady in the Water follows the superintendent of a Philadelphia apartment complex who finds a young woman in the swimming pool. He and his neighbors discover she's a water nymph who's at risk from a vicious mystical creature called a Scrunt.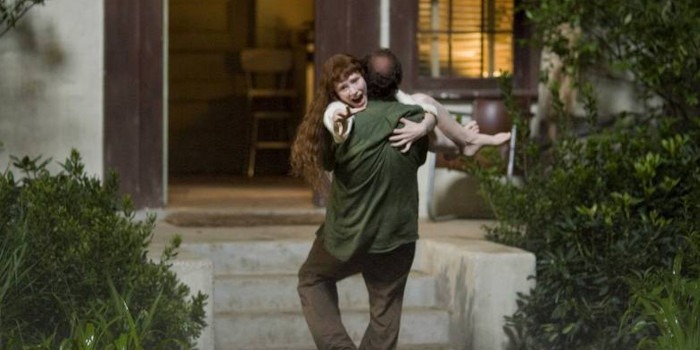 This isn't a great movie – in fact, it's a little silly and has a lot less suspense than its nature would suggest – but pickings are fairly slim at the bottom end of Shyamalan's repertoire and this is among the best of his worst offerings.
9. Glass (2019)
Watch on: Amazon Prime (Rental/Purchase) | Disney+
Glass is a superhero movie and both a crossover and sequel to Shyamalan's previous films Unbreakable and Split. It stars Samuel L. Jackson, James McAvoy and Bruce Willis.
It follows superhuman security guard David Dunn, as he us uses his supernatural abilities to track Kevin Wendell Crumb, a disturbed man who has twenty-four personalities, while the genius but brittle-boned Elijah Price manipulates proceedings.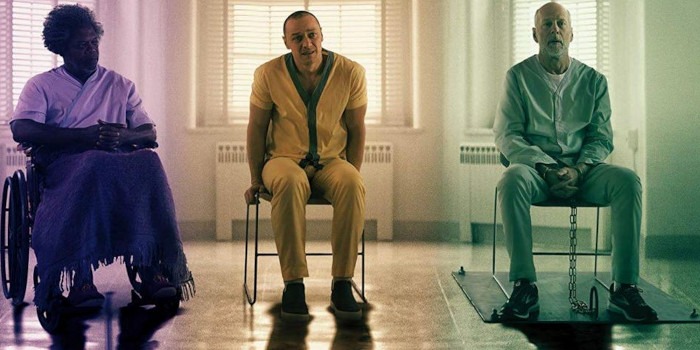 It's the weakest offering in the Unbreakable trilogy, but it still has its merits. It's very busy with good storytelling and top performances, but it does lack the kind of excitement expected in a superhero movie.
8. The Village (2004)
Watch on: Amazon Prime (Rental/Purchase) | Disney+
The Village is a period thriller with elements of horror, starring an ensemble cast that includes Bryce Dallas Howard, Joaquin Phoenix, Adrien Brody and Sigourney Weaver.
It's all about a village whose population lives in fear of creatures inhabiting the woods beyond it. The creatures are referred to by the villagers as "Those of Whom We Do Not Speak" – but all is not as it seems when it comes to said creatures!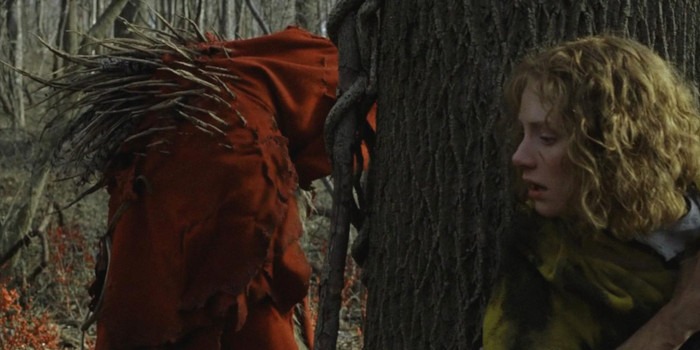 Most people were initially unimpressed, but reviews of The Village have grown more favorable over the years. It's a very interesting movie that's both creepy and suspenseful – and the twist is brilliant.
7. Wide Awake (1998)
Watch on: Amazon Prime (Rental/Purchase)
The second movie M. Night Shyamalan ever made – and his first non-independent offering – Wide Awake is a comedy drama about a 10-year-old boy – played by Jack Frost's Joseph Cross – who attempts to find out if God exists after the death of his grandfather. He has doubts about all things religion, but ends up finding out answers to his questions in the most unexpected way.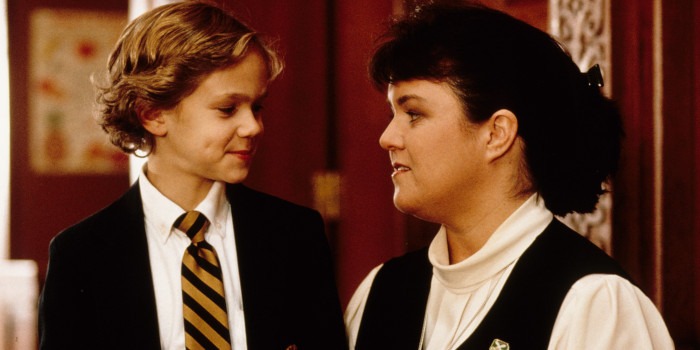 With themes of love and faith, this movie has a wonderful script and is ably performed by its talented cast. Its main problem is that all of its characters seem to come from the stock room, which makes it feel a little derivative.
6. Old (2021)
Watch on: Amazon Prime (Rental/Purchase)
The latest movie directed by M. Night Shyamalan, Old is probably his most divisive offering. A thriller about a group of people who find themselves aging rapidly on a secluded beach after having been invited there by the manager of the tropical resort they're vacationing in. As the movie progresses, the secrets about what's really going on are gradually revealed.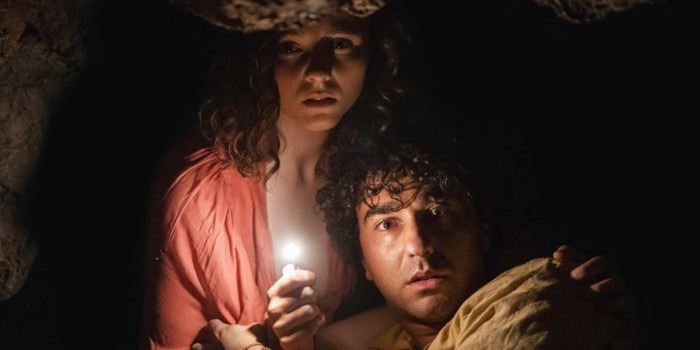 Old is a great idea, with lots of positives – the premise manages to keep you interested throughout and the cinematography is sublime – but it's quite unevenly executed and some of the dialogue and acting leaves a lot to be desired.
5. The Visit (2015)
Watch on: Netflix | Amazon Prime (Rental/Purchase)
The Visit is a found footage comedy horror about two siblings – teenager Becca and her younger brother Tyler – who live with their single divorced mother (played by the wonderful Kathryn Hahn), who's estranged from her parents. After finding their grandchildren online, the grandparents invite them to spend a week at their farmhouse – and things go south very quickly from there…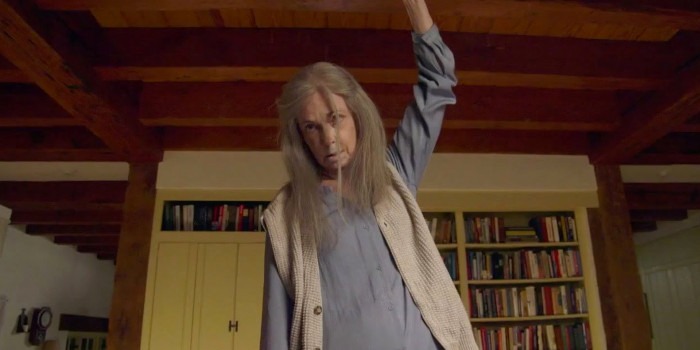 This is a really cool movie that's funny and creepy in equal measure. It's small in scale and the cast is made up of mostly unknown actors, but the characters are fantastic and it's wonderfully put together – and the big twist is simply excellent.
4. Unbreakable (2000)
Watch on: Amazon Prime (Rental/Purchase) | Disney+
Unbreakable is a superhero movie with a difference. A neo-noir thriller – and the first movie in M. Night Shyamalan's Unbreakable trilogy – it stars Bruce Willis, Samuel L. Jackson and Robin Wright.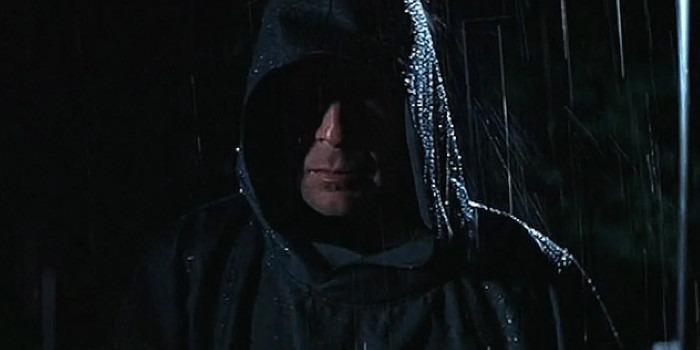 It's about security guard David Dunn who survives a train crash with no injuries, leading him to the realization that he's superhuman. As he comes to terms with this, he comes to the attention of disabled comic book store owner Elijah Price, who manipulates him in order to understand him.
This is a movie full of suspense, with a plethora of twists and turns, that's beautifully performed by its excellent cast. It's intriguing and engaging – and a hugely refreshing change from the usual superhero origin stories.
3. Split (2016)
Watch on: Netflix | Amazon Prime (Rental/Purchase)
Split is a psychological horror and the second movie in the Unbreakable trilogy. A standalone sequel, it wasn't marketed as being a sequel to Unbreakable, saving that revelation for Bruce Willis' cameo.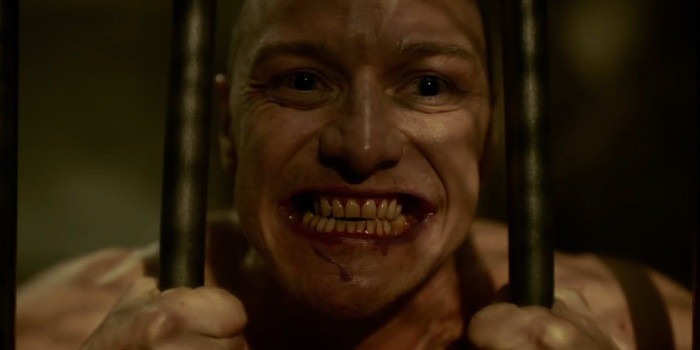 It's about a man with 24 different personalities – each of which have unique body chemistry and one of which is superhuman – who kidnaps and imprisons three teenage girls in an isolated underground facility.
James McAvoy is an absolute force of nature in this movie and it's brilliant as a result. It's a technical triumph, teeming with suspense and masterful camerawork. Sure, there are a couple of minor plot holes, but it's so good that you can overlook them.
2. Signs (2002)
Watch on: Amazon Prime (Rental/Purchase) | Disney+
Signs is a sci-fi mystery thriller starring Mel Gibson and Joaquin Phoenix, supported by the brilliant then-child actors Rory Culkin and Abigail Breslin.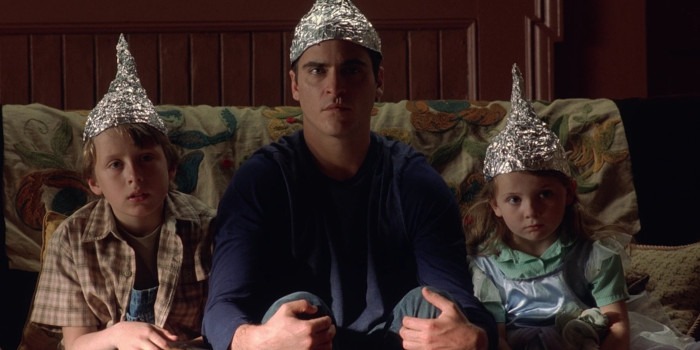 It's about a former Episcopal priest and widower called Graham Hess, who discovers a number of huge crop circles in his cornfield. Hess and his family come to learn that the phenomenon is a result of an alien invasion – and they must stick together in their intimate home environment to survive the coming attack.
This movie explores themes of grief, faith and family. It's incredibly suspenseful and atmospheric, with a couple of excellent jump-scare scenes. It probably doesn't leave enough to the imagination when it comes to the aliens, but it's wonderful regardless.
1. The Sixth Sense (1999)
Watch on: Amazon Prime (Rental/Purchase) | Disney+
A supernatural psychological thriller, The Sixth Sense is arguably the finest movie of its kind ever made. It stars Bruce Willis, Haley Joel Osment and Toni Collette.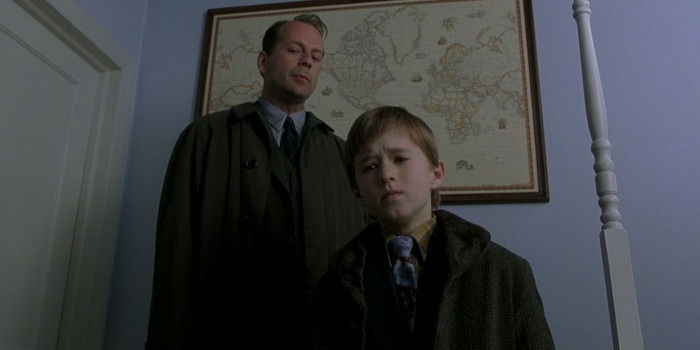 It's about a child psychologist (Willis) and his patient – a young boy who reveals he can see and talk to dead people (you've all heard the iconic dialogue relating to that!). As he helps the young boy with his predicament, one of the most amazing twists in movie history is revealed.
When a movie receives six Oscar nominations, you know it's good. Osment is absolutely phenomenal in this movie – and it prospers accordingly. It feels like classic Hollywood in a modern setting. It's chilling, suspenseful and genuinely scary – and the aforementioned twist is as good as any you'll ever see.
Before you leave, check out our piece on whether Mortal Kombat (2021) is better than Mortal Kombat (1995) or our piece on the video game adaptation movies you should and shouldn't watch.