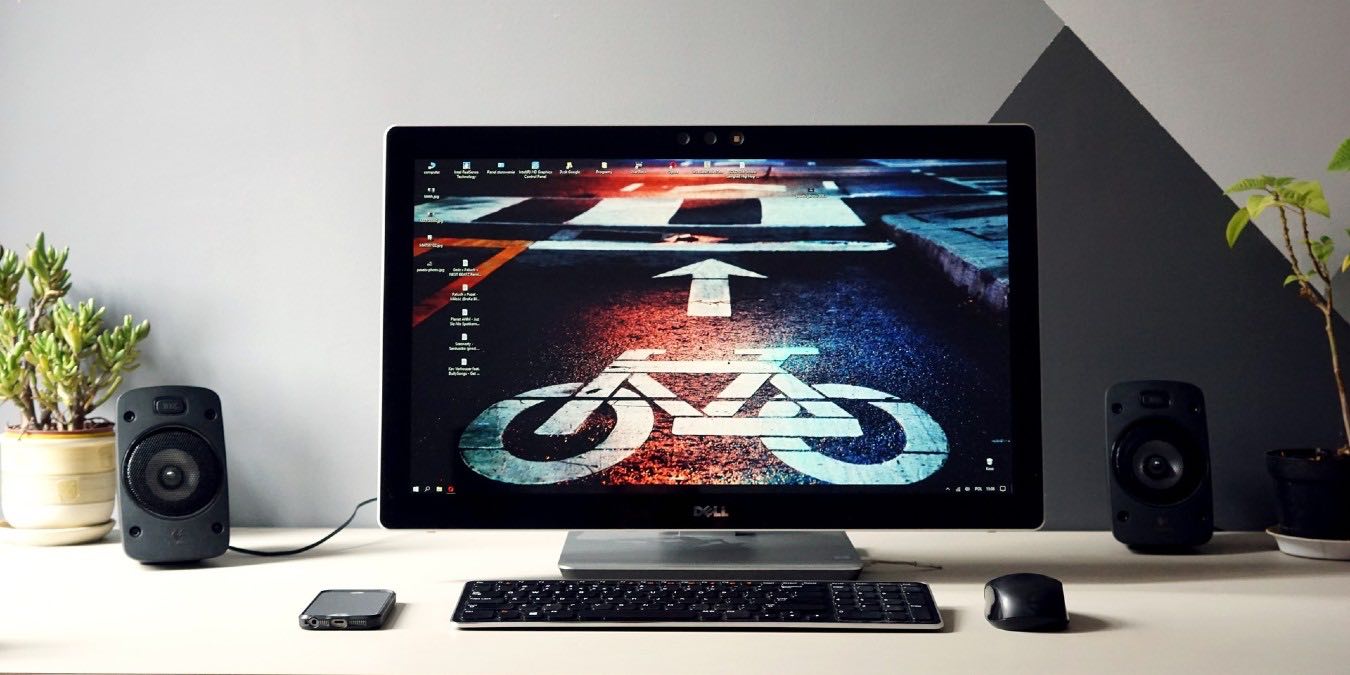 With the rise of remote working, expanding your workspace has taken on a whole new level of importance. Adding a secondary monitor offers a new way of spreading out apps and your work. They are more expensive than most tablets, lightweight and often travel-friendly so you can take them with you if necessary. Before you make your purchase, consider how many ports you will need (USB, USB-C, etc.), screen quality, touch screen, etc. Of course, you also need to consider battery life for those options that utilize a built-in battery. Here are some of the best portable monitor options you can find today.
Best Overall
With plenty of competition in the space, calling any one portable monitor the "best" is a challenge. However, the ASUS Zenscreen MB16AMT makes its case with solid reviews across the Web. The 15.6-inch display adds an IPS panel with 1080p resolution that runs at 60hz. Add in ASUS "Eye Care" technology that adds a blue light filter, and you start to see why this is a top-tier contender. The menus are incredibly easy to navigate, as is connecting through USB-C or micro HDMI.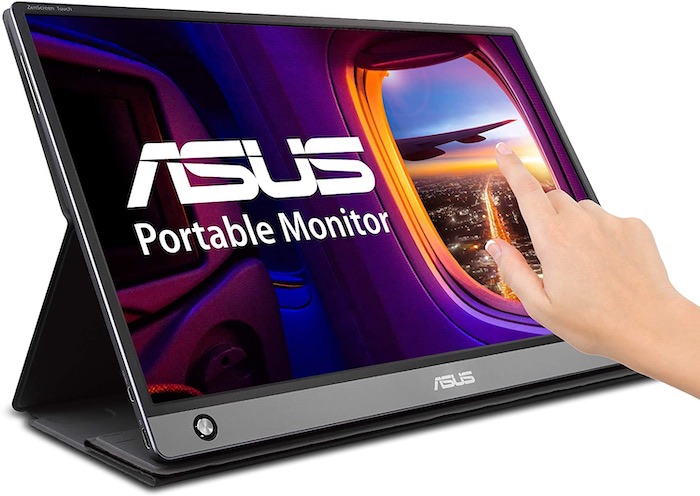 Step up to the top of the three available MB16 models, and you add a touch screen as well. The two most expensive models add a 7,800mAh battery, which offers up to four hours on a single charge. The attached smart case folds up when you need to travel to protect the screen and also serves as a stand when in use. Weighing only 1.87 pounds, it's highly portable and works with both Windows and Mac computers.
Best Large Screen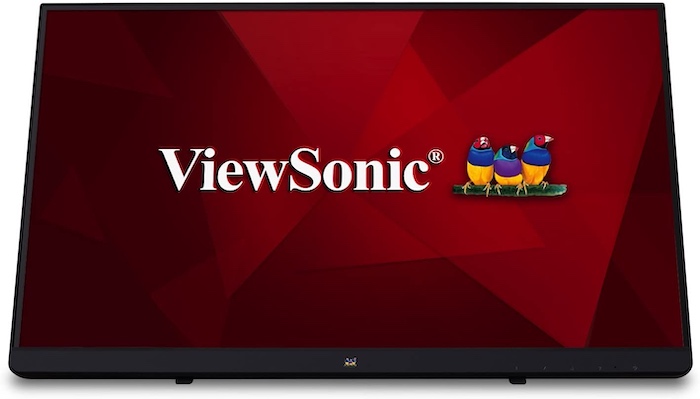 If your search takes you on a hunt for a larger portable monitor, you should end up with the ViewSonic TD2230 22-inch model. With 21.5 inches of Full HD (1080p) viewable space, the ViewSonic stands out right away, thanks to its 10-point multi-touch compatibility and built-in speakers. The screen itself is manufactured with SuperClear IPS panel technology ensuring vivid and consistent colors. Lastly, the screen is durable enough to resist scratches so you can touch it all day without worrying it will cause any damage. So how does it look on your desk? The edge-to-edge frameless design says goodbye to chunky and unattractive bezels so that it looks professional. Compatible with DisplayPort, HDMI, and VGA, the ViewSonic only works with Windows-based computers.
Best Display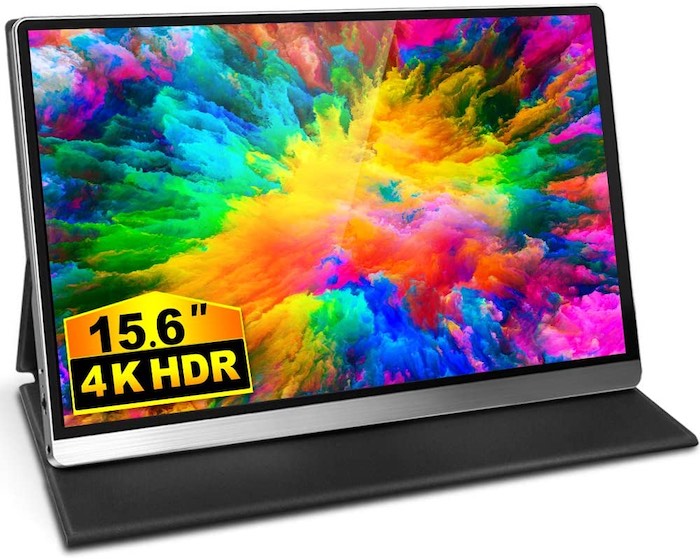 When it comes to having the best possible screen on a portable monitor, look no further than the Eviciv 4K portable monitor. With a resolution of 3840×2160 pixels, everything about the screen, including text and pictures, is clearer and crisper. The 15.6-inch screen adds a 178-degree viewing angle, which is among the best in the portable monitor space. At just under two pounds and only 0.2 inches thick, the Eviciv is more than ready to travel with you should you want to move to another room or another home office.
Connectivity works with a single HDMI port or dual USB-C connectors, making it compatible with both Windows and Mac computers. Built-in speakers ensure strong sound and VESA wall-mount compatibility, and you can always hang it from a wall should you want a more permanent setup.
Best Battery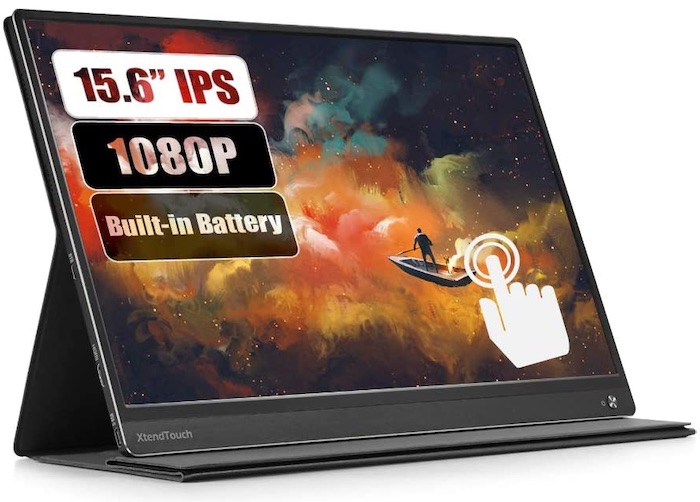 While most portable monitors rely on laptops for power, the XtendTouch XT161OF V2 has no such need. It has a built-in 10,800mAh battery which can last up to six hours through an HDMI connection and up to five hours of USB-C. Compatible with all manners of computers including Windows, Mac and Chromebooks, this is the ideal choice for anyone who wants true portability. That it has four built-in speakers adding immersive audio is just icing on the cake. The 15.6-inch display is also worth highlighting, as its matte IPS panel helps avoid glare, which can be a real asset on a sunny day. Windows 10 users will also be able to take advantage of the multi-touch display, while Mac users have to wait for a software update to ensure compatibility. 
Best Gaming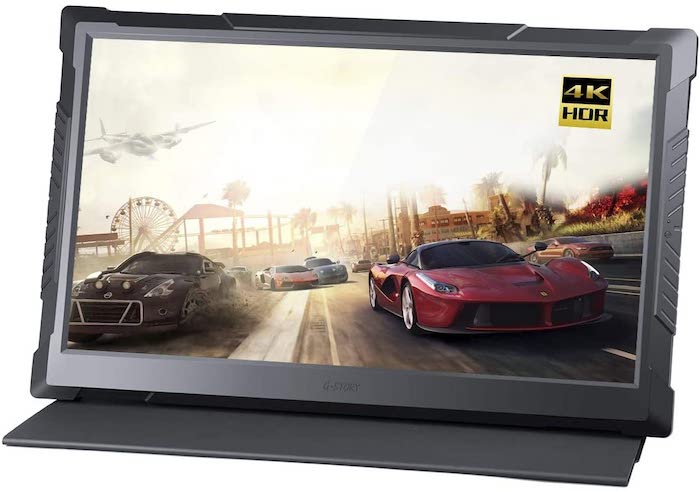 Sometimes you just need a break from work and want to bring out the gaming gear. In that case, look to the G-STORY GS173H portable gaming monitor for all of your needs. The 4K IPS display offers an excellent visual experience for both gaming and traditional day-to-day office work. FreeSync technology eliminates any screen stuttering which ensures optimal display performance. Dual HDMI ports and USB-C connectivity options make it easy to connect both Windows and Mac computers as well as a variety of gaming consoles. Built-in speakers also guarantee that you do not need to rely on another computer for sound. Add in a leather cover to carry it on the go, a detachable stand, and remote control, and this portable can do everything during work hours and is ready for play after 5 PM. 
Best Budget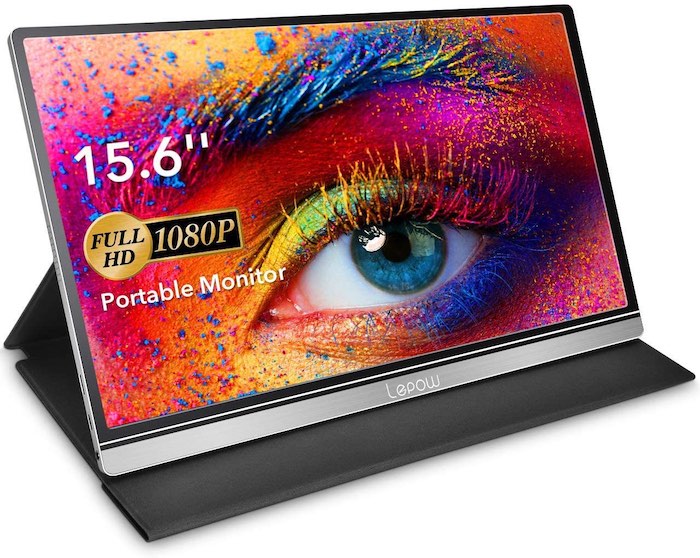 When you are on a budget with your portable monitor solution, the Lepow Z1 Pro is an excellent choice. The Full HD 1080p 15.6-inch display offers dynamic colors and detail, which can be viewed from anywhere inside its 178 degrees of viewing angles. Aside from the basics, what sets the Lepow apart from other budget options? For one thing, USB-C connectivity and microHDMI ports are not as common in the under $200 price range. Also uncommon at this price point are built-in speakers that sound as good as those of the Lepow model. Sound quality sounds so good that you may think that the price is too good to be true. As for portability, at 0.3 inches thick and weighing only 1.76 pounds, it's easily moved from desk to desk or room to room.
When you need to maximize your setup and often do it on a budget, portable monitors are a fantastic solution.