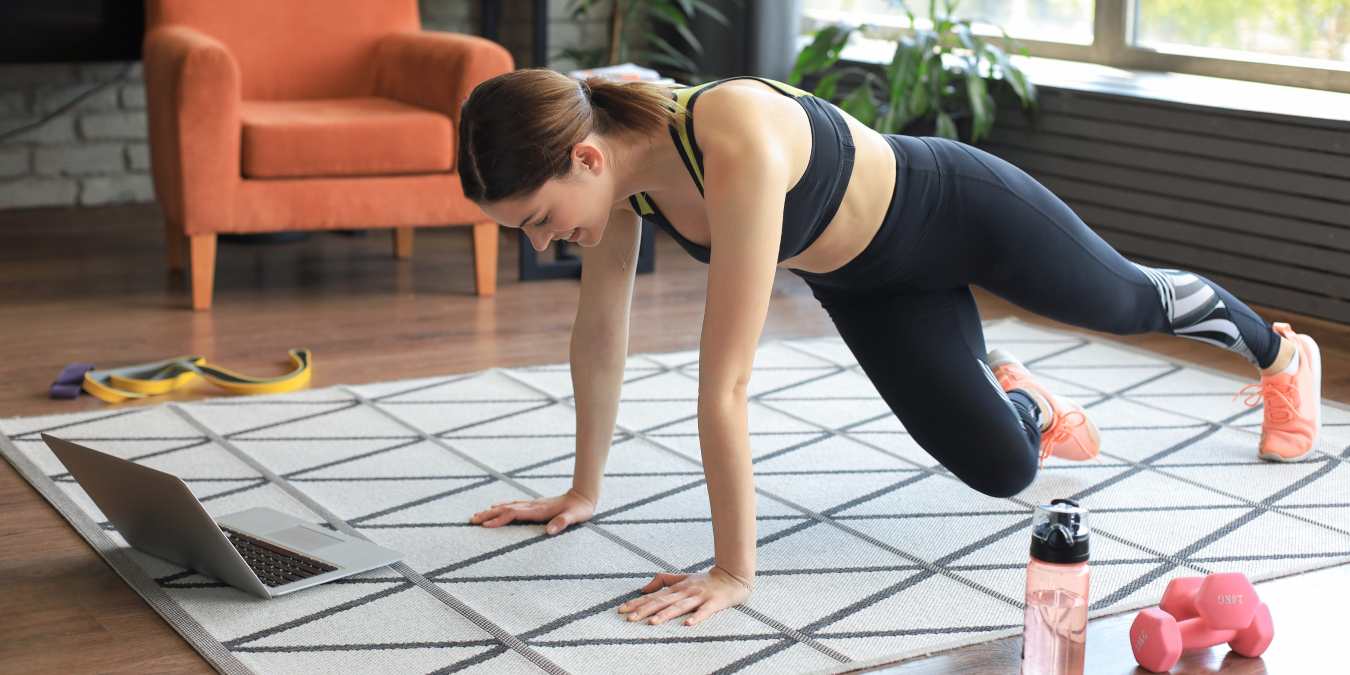 Getting a stronger core at home is easier than ever thanks to numerous fitness videos on YouTube. While yoga and Pilates are similar, Pilates is more intense and often faster paced with a stronger focus on core strength. It's also more effective for faster weight loss and overall muscle tone.
Pilates is considered a form of body conditioning and was developed by Joseph Pilates to help dancers recover from injuries. Now, it's ideal for improving tone, flexibility, and even mental health. Thanks to Pilates YouTube channels, you can learn and practice from home.
While you're driving to work or taking a break during a hectic day, try these fitness podcasts to boost your motivation to get fit.
Move With Nicole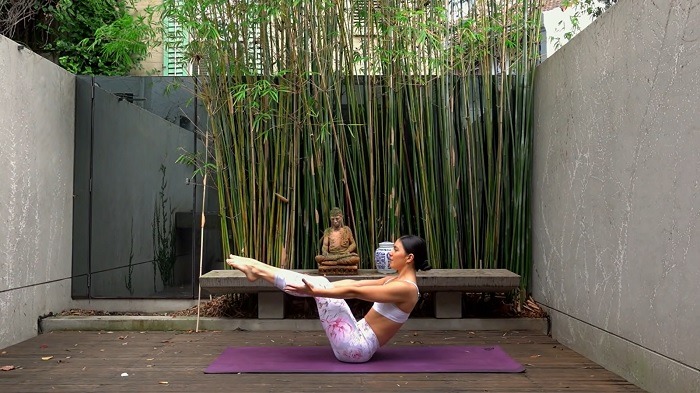 As a certified yoga and Pilates instructor along with being a gymnast and dancer, Nicole of Move With Nicole knows a thing or two about getting and staying fit. She's also a great teacher for guiding you through full body workouts that will make you sweat. In addition to Pilates, she throws in barre, HIIT, and yoga workouts. Sometimes, it's actually a mix, such as her 40-minute yoga Pilates flow.
While Nicole has more intense workouts, such as her one-hour intermediate Pilates workout, there are also gentle beginner options such as the 30-minute full body Pilates workout for beginners. If you need some targeted sculpting, she has you covered with workouts for your abs, booty, and thighs.
Blogilates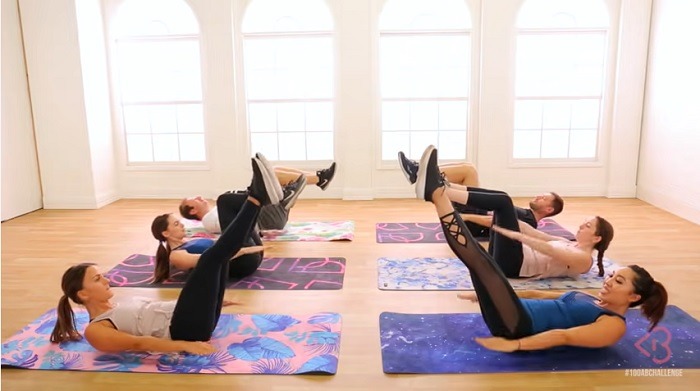 Cassey Ho, owner of Blogilates, is a certified fitness and Pilates instructor that's focused on helping you find the joy in getting fit. Her happy, positive attitude is infectious and you'll find yourself pushing harder without even realizing it. She does a great job of taking the "work" out of "working out." Ho's been bringing Pilates and other fitness videos to viewers for 12 years, making her channel one of the most popular Pilates YouTube channels.
Ready to start whittling away at your waistline? Try her 20-minute Waist Whittler Cardio Pilates workout. If you're serious about strengthening your core, jump right into her 100 Ab Challenge, which is 30 days of ab workouts. If you're new to Pilates, try her POP Pilates for Beginners: Ab Time instead. In addition to abs, Ho also focuses heavily on toned arms, such as The Ultimate Weightless Arm Sculpt Workout.
Trifecta Pilates
Trifecta Pilates is one of the absolute best Pilates YouTube channels for beginners or those easing back into Pilates after injury or illness. Beth, a cancer survivor and mom, guides you through everything from restorative Pilates to more challenging and fast-paced routines. For her, it's not about just getting fit, but restoring your mind, body, and energy by doing the right routines for you.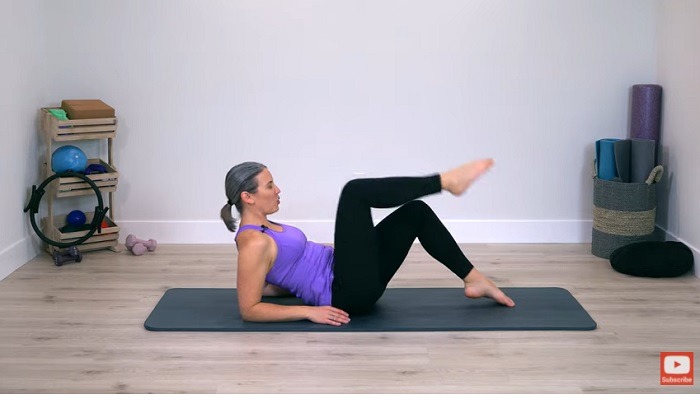 Beth's beginner playlist has everything you need to learn gentle stretches and how Pilates works. If you want to focus on your core, try the Level 1 Pilates Ab Workout. Her workouts are divided into four levels – Beginner, Level 1, Level 2, and Level 3 – with each getting more intense. You'll also find both short and long workouts, ranging from under 10 minutes to nearly an hour.
Moving Mango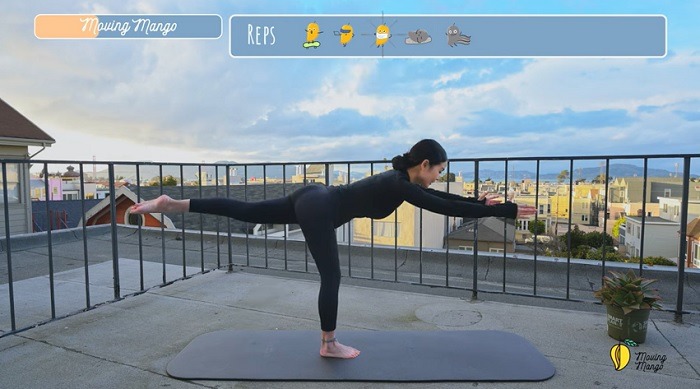 Hannah, a fitness instructor, uses her channel Moving Mango to show how powerful Pilates can be for strengthening the entire body, improving mental health, and boosting confidence. She calls her routines a mix between "San Francisco Pilates and Vietnamese mindful flow." Hannah offers a variety of workouts, from slower to more intense ones like her 30-Minute Intensive Abs Pilates Workout.
If you prefer music and no talking, try the 20 Minute Flat Abs + Toned Arms + Round Butt workout. Need a slower workout that's highly effective? Try the Tropical Burn Power Pilates instead. You'll find plenty of cardio and barre pilates here, such as the 20 Minute Barre Pilates workout. Overall, the workouts often feel like a mix between Pilates and mindfulness meditation.
Dansique Fitness
Want a dancer's physique? Look no further than Dansique Fitness. Desirée is a former ballet dancer who now teaches Pilates and ballet. She offers a mix of Pilates, ballet, barre, yoga, cardio, and HIIT workouts. While many of her workouts are more intense, the Beginner Friendly playlist is the ideal place to start so you don't feel intimidated when you're first starting out.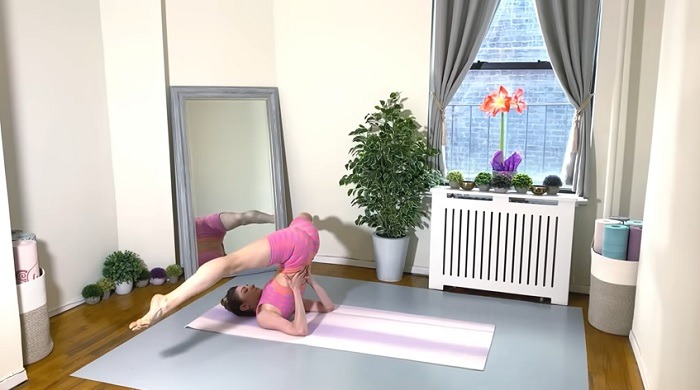 If you're ready to strengthen your core and sculpt your whole body, try the 45-Minute Power Pilates Class. While many of the classes are 30 minutes or more, there are shorter options, such as her 10-Minute Neck Friendly Ab Workout. If you need to unwind after a hard day, use her 1-Hour Pilates Class for Stress, Anxiety, and Depression to relax and get fit.
Lottie Murphy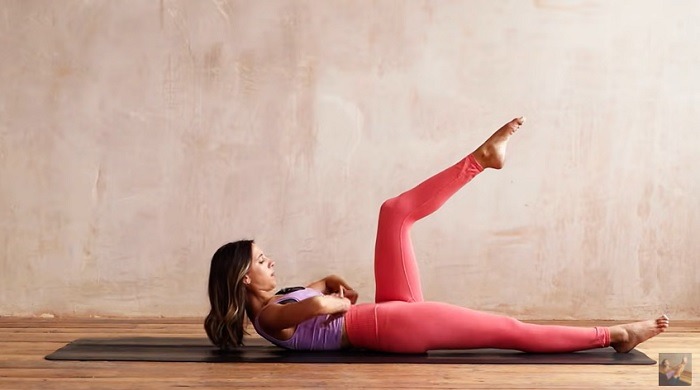 Whether you want short, simple flows or more intense Pilates workouts, Lottie Murphy has you covered. She offers a wide variety of Pilates routines, ranging from beginner to advanced. What's nice about Lottie's channel is her themed routines, such as 10-Minute Morning Wake Up Pilates and Restful Nights Sleep Pilates Routine.
Ready to strengthen those abs? Try the Ultimate Pilates Toning Workout. If you're short on time, try the quick 15-Minute Everyday Pilates Abs workout instead. Beginners will feel right at home here with gentle routines, such as the Pilates for Desk Posture workout.
Want more than just Pilates? Try these yoga YouTube channels instead, which is similar to Pilates, but can sometimes be gentler. Or, try out a variety of workouts with YouTube's best workout channels.
Image credit: Athletic woman going to workout at home. by 123RF