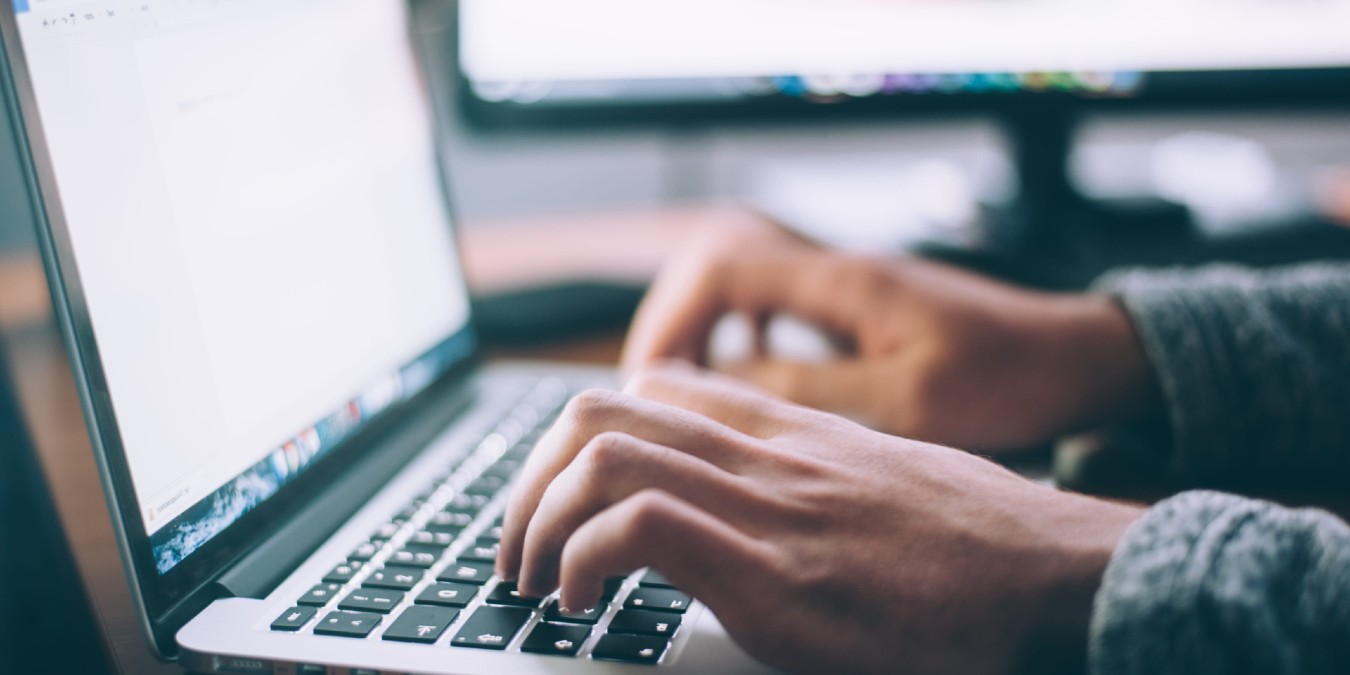 In today's age, with working from home becoming more and more prominent, comfort is just as important as technology. A laptop stand not only frees up space but can provide ergonomic support for staying comfortable throughout a workday. So how do you choose which laptop stand is right for you? We are here to help with that very question.
1. AmazonBasics Stand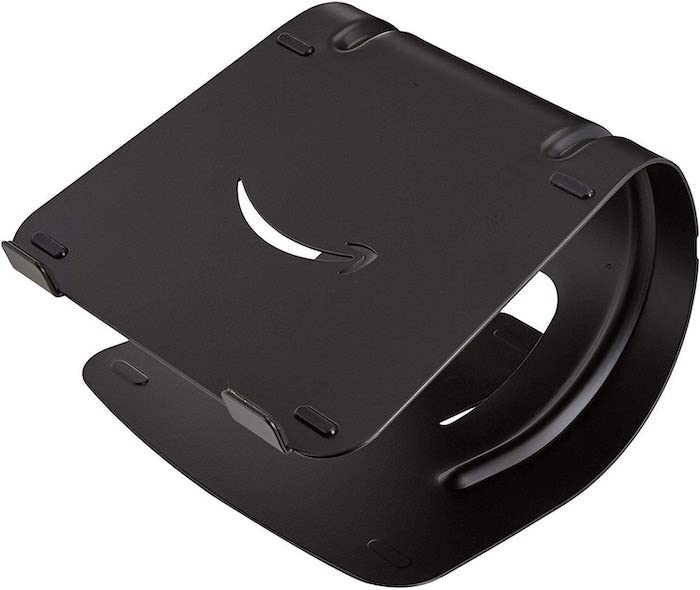 Few laptop stands get as basic as the AmazonBasics laptop stand. With over 4,200 reviews and a 4.4 out of 5 rating, it must be doing something right. Manufactured out of a single piece of metal in either black or silver, this stand raises your laptop 6.1 inches off your desk. That's just enough height to bring it closer to your eyes and allow heat to dissipate through the bottom.
The forward tilt has two "stoppers" at the front to prevent a laptop from falling forward. The AmazonBasics stand is compatible with all of Apple's laptop lineup plus any other laptop that has a depth of fewer than 9.4 inches. That's essentially good enough for any 14-inch non-Apple laptop and below. Weighing in at four pounds, this stand is sturdy, inexpensive and gets the job done. What more can you ask for?
2. Roost Laptop Stand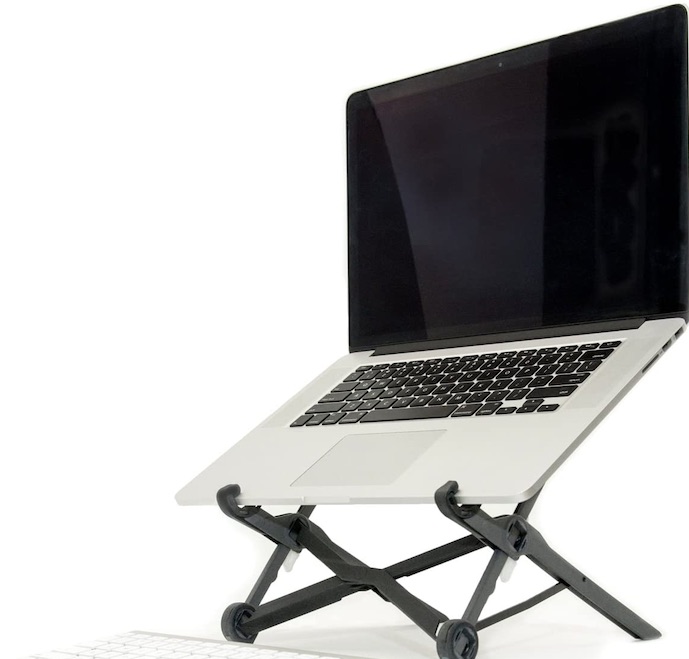 If you need a laptop stand that can move between rooms or between an office and home, the Roost laptop stand is the best choice. Collapsible without sacrificing stability, Roost requires a premium price, but you get your money's worth. Providing anywhere between six to 12 inches of extra height, the Roost never feels like it will wobble or fall over. The best part of the Roost and the primary reason behind its higher price point is that the collapsible design can fit into a pants pocket. As a universal fit, it works with all PC and MacBook models that are less than 0.75 inches thick. Adjusting the size for each of the three positions requires a bit of practice, but once you get the hang of it, you can easily swap between height levels.
3. MeFee Laptop Stand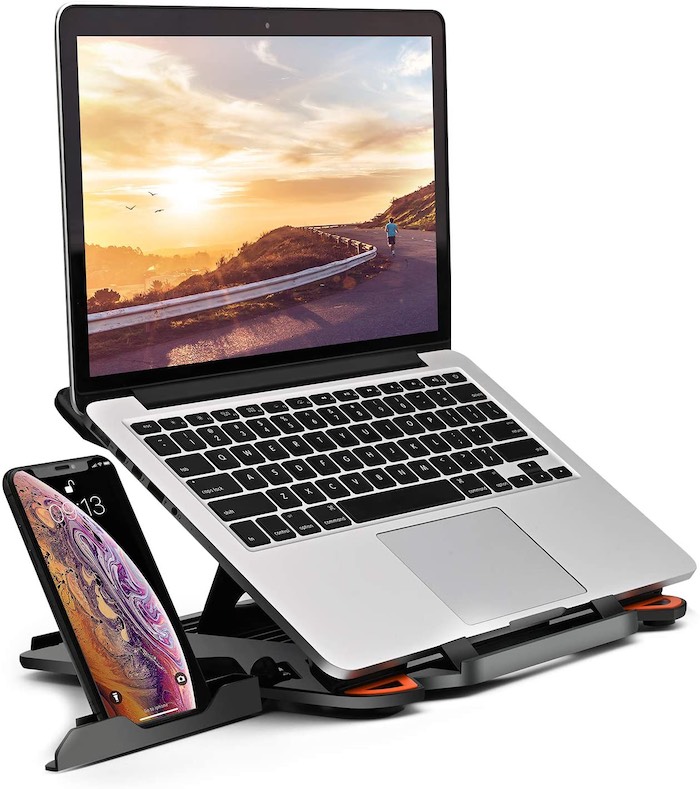 When you need to have a laptop stand and smartphone holder all in one unit, the MeFee laptop stand is the answer. With eight different height options and two different size options, the MeFee can add anywhere between 3.5 to 7 inches in height. The lightweight non-slip rubber pads keep the MeFee in place on your desk no matter how much typing you do.
When it comes to laptops, you can add any size between 10 and 15 inches in size while the stand can support a whopping 44 pounds in total. Adding to its functionality is the separate holder for smartphones which sits on the side next to the laptop. In a standup position, it's easy to see and use your smartphone without having to pick it up. As if the MeFee didn't already add enough features, it also folds flat for easy transport.
4. Rain Design mStand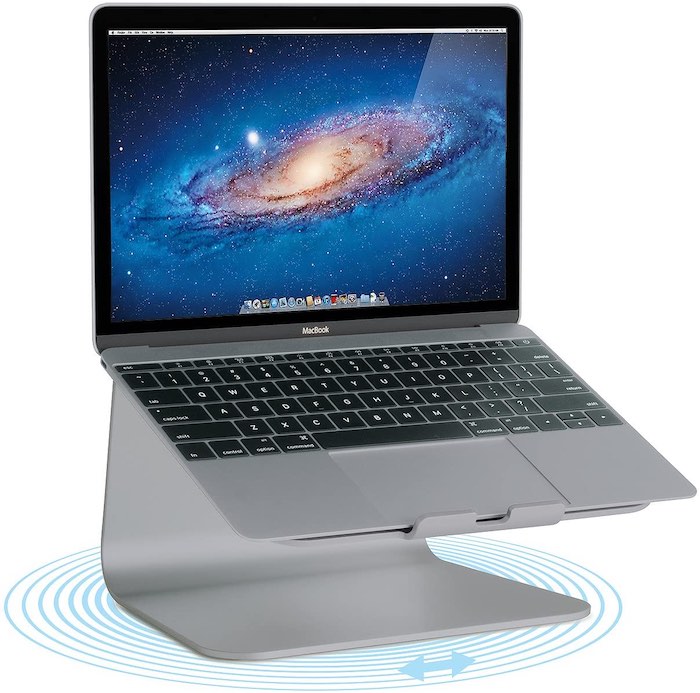 Should you ever want a laptop stand that is more form than function, you will not find a better option than the Rain Design mStand. A staple for Apple laptop users over the years, the Rain Design stand works best with MacBooks but works just as well with any computer smaller. than 10.4 inches in depth. Raising the computer to eye level, the aluminum build feels incredibly durable and sturdy. Aside from better build quality, the aluminum material also helps cool down the laptop during prolonged use. With a fixed height, the only real function of the mStand is that it can swivel 360 , degrees. Underneath the base of the stand is a platform that enables it to move in a full circle so that you can find the optimal position.
5. MOFT Invisible Laptop Stand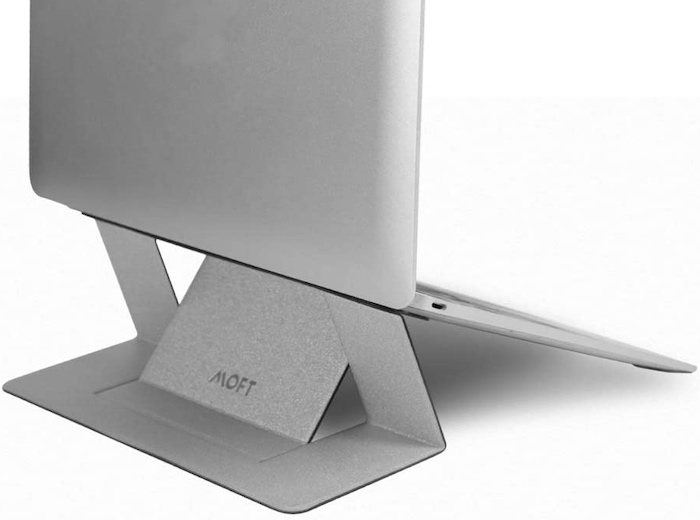 Don't let the slim design on this laptop stand fool you, it can still hold about 19 pounds of laptop. Weighing in at only three ounces, the MOFT laptop stand is slim and minimal, which is exactly what you want if you don't want a stand hogging your desk space. Composed of a mix of material including fiberglass, the MOFT sticks to the desk with an adhesive bottom. As it requires removing the protection film to stick, that does mean the MOFT is limited to a fixed position on a desk. However, once it is on a desk, it all but disappears from view. Dual height settings of two and three inches won't raise the laptop much beyond eye level, but it gets the job done. Compatible with any laptop up to 15.6 inches, the MOFT also comes in a variety of colors to personalize your home office.
6. Boyata Laptop Holder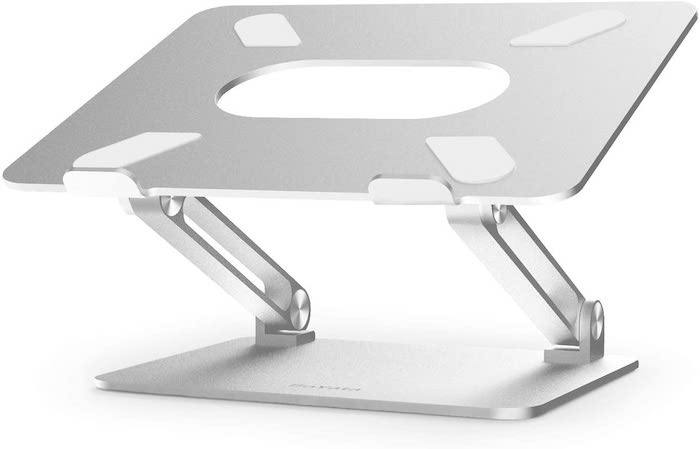 When you need a laptop stand with a ton of range, the Boyata laptop holder is the answer. Made of aluminum material, the Boyata is sturdy and strong on the desk with no hint of give or wobble. On the base of the stand are four slide-proof silicone pads that prevent it from sliding around while you are working. The real reason to buy the Boyata is its excellent range. The bar that connects the base and laptop can tilt between 0 and 45 degrees while the laptop holder itself also pivots between 0 and 45 degrees. That is an excellent amount of range to fit any eye level for maximum comfort. Add in a hole in the laptop surface to allow for ventilation and the Boyata is ready to work for a full day. When you are not using the stand, collapse it and tuck it away for later use.