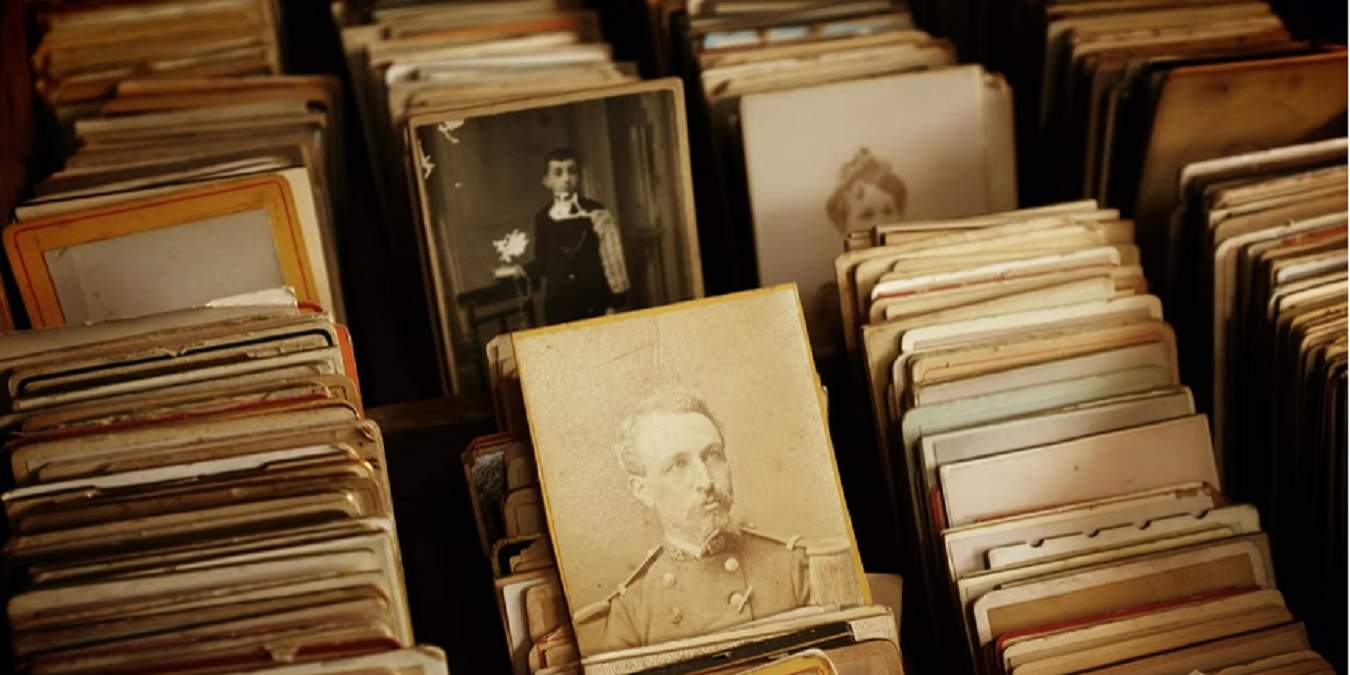 Any history buff will tell you there's always more to the story. Shore up your history knowledge with podcasts that dive into secrets, myths, and incredible people you've never even heard of, until now. The best history podcasts help make the past come alive while giving you some fun facts to impress your friends and family.
Whether you like a more sincere approach or like to have a few laughs with your history lesson, these podcasts deliver all that more.
While you're here, check out some of the best new podcasts of 2021.
1. Hardcore History
Listen on: Apple Podcasts | Spotify | Audible | iHeart | TuneIn
This definitely isn't the type of history lesson you remember from school. Dan Carlin has a highly unorthodox approach, taking listeners on a journey through the darker parts of history. He steps back in time with shocking revelations and thought-provoking questions, such as (Blitz) Painfotainment (a look at pain in entertainment) and (Blitz) The Destroyer of Worlds (does history show mankind can't responsibly handle their own weaponry).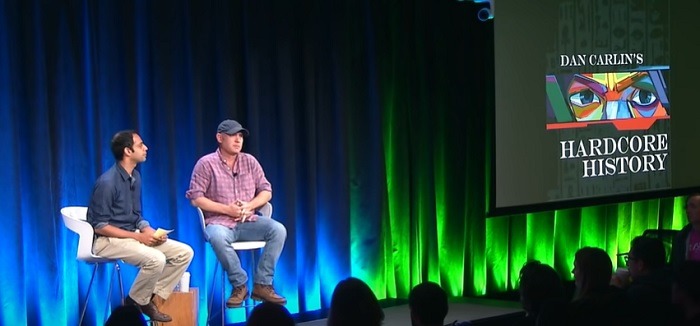 While episodes are released infrequently, each one is usually over four hours. You can check out even more of Carlin's content on his website and YouTube channel.
2. BackStory
Listen on: Apple Podcasts | Spotify | BackStory | TuneIn
While BackStory sadly stopped production in 2020, the podcast had over 300 episodes, so there's plenty to get through. The concept is simple – the hosts (pictured above) take a topic and tie it back to American history in some way. For instance, Great, Small, and Other Expectations: Charles Dickens and His History With America is a deep dive into Dickens, but also his relationship with American readers as his audience expanded from just England and rocketed him to international stardom as an author.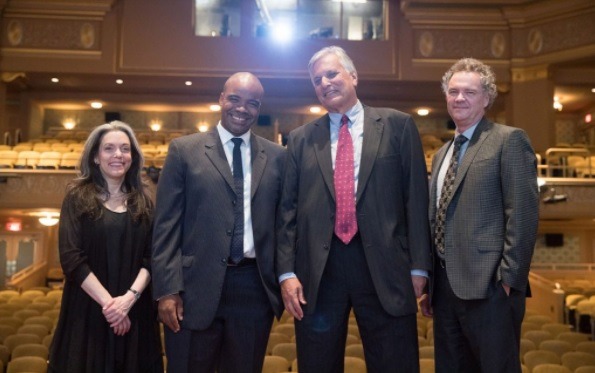 While they cover serious topics, such as politics, culture, and war, they also take detours. For example, Stuffed: Taxidermy in the History of America is surprisingly interesting, and a little lighter than some of their other topics.
3. You Must Remember This
Listen on: You Must Remember This | Apple Podcasts | Stitcher | iHeart | Spotify
Are you somewhat obsessed with Hollywood? So is Karina Longworth, who created and hosts You Must Remember This. It's a historic look back on the first century of Hollywood. Longworth works tirelessly to sort fact from fiction, giving you the real scoop behind some of the biggest scandals and celebrities during the 20th century.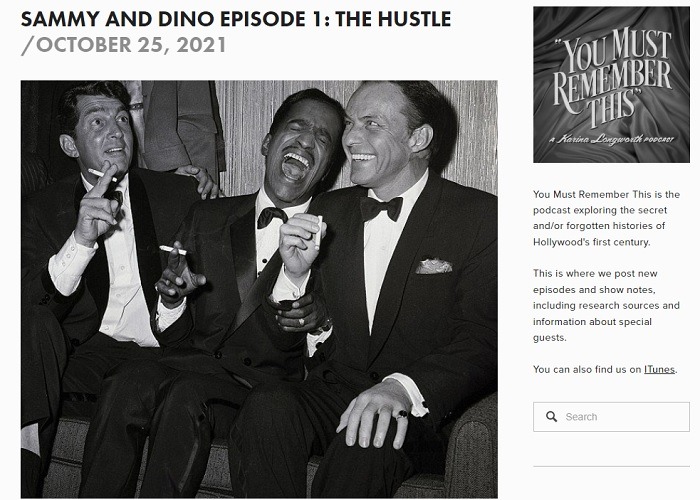 During the last few months of 2021, the show focused on Sammy Davis, Jr. and Dean Martin with a special series starting with Sammy and Dino Episode 1: The Hustle. This isn't just another gossip podcast, it's actual facts with serious research involved.
4. Making Gay History
Listen on: Making Gay History | Apple Podcasts | Spotify | Stitcher
Making Gay History helps bring to light some of the most influential figures in the LGBTQ community throughout history. It looks at how individuals have helped change the perception of these communities and the struggles they face.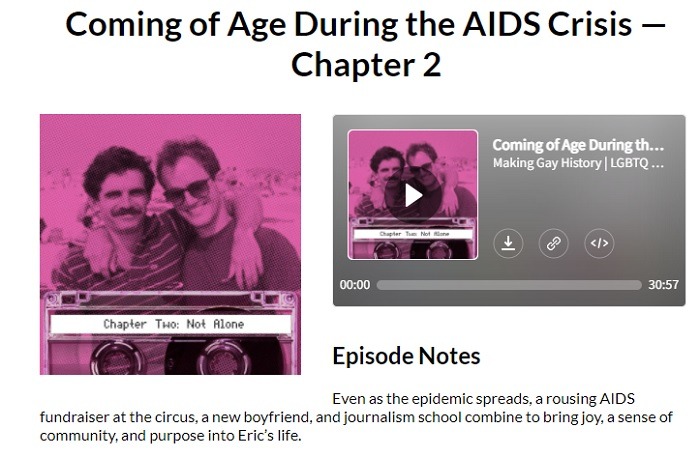 It's an interesting take that doesn't just focus on today's LGBTQ issues, but instead shows how history has changed things by interviewing people who were there and highlighting LGBTQ heroes, like Edythe Eyde (lesbian publishing pioneer) and playwright Larry Kramer.
There are in-depth stories about major moments in gay history, such as the AIDS crisis which mainly falsely believed to be a gay or homosexual-only disease. Check out the start of that series with Coming of Age During the AIDS Crisis: Buried Headline or discover the story of Dr. Evelyn Hooker who helped remove the "sickness" label from homosexuals.
If you like Making Gay History, you might also want to check out History is Gay.
5. Slow Burn
Listen on: Apple Podcasts | Spotify | TuneIn | Stitcher | iHeart
Slow Burn is bit different than most history podcasts. Instead of a new topic each episode, this show devotes an entire season to a single topic. For instance, season four focused on the rise of white supremacist David Duke. Season six focuses on the 1992 trial that didn't convict the officers involved in the beating of Rodney King.

While most episodes are free, there are some bonus episodes that are available only to premium listeners. However, you don't need those to keep track of the season.
This podcast is best if you want the deepest dive into a specific topic or time in history. If you just one an episode or two before moving on, Slow Burn might – as its name suggests – get a bit protracted.
6. Behind the Bastards
Listen on: Apple Podcasts | iHeart | Spotify | Audible | Stitcher
So what do Gwyneth Paltrow and Adolf Hitler have in common? They're both villains featured on Behind the Bastards. As the name implies, this is all about the bad guys in history. After all, they're usually the most interesting. And, for all you Amazon haters out there, the show even covered Jeff Bezos.

In The Worst Grifters of the Coronavirus Pandemic, they look at a variety of bad guys and gals making impossible promises to the world when they in fact were either crazy or had nothing to give, such as Gwyneth Paltrow (who promoted fasting and infrared saunas as COVID treatments and who's company Goop has a history of false and sometimes dangerous scientific claims).
You can also check out Hitler's drug problem or find out why celebrity doctor Dr. Oz is actually a bastard. It's a fun, scathing ride.
Can't get enough podcasts? Grab your cape and listen to comic book superhero podcasts. Or, get lost in fun story and fiction podcasts instead.