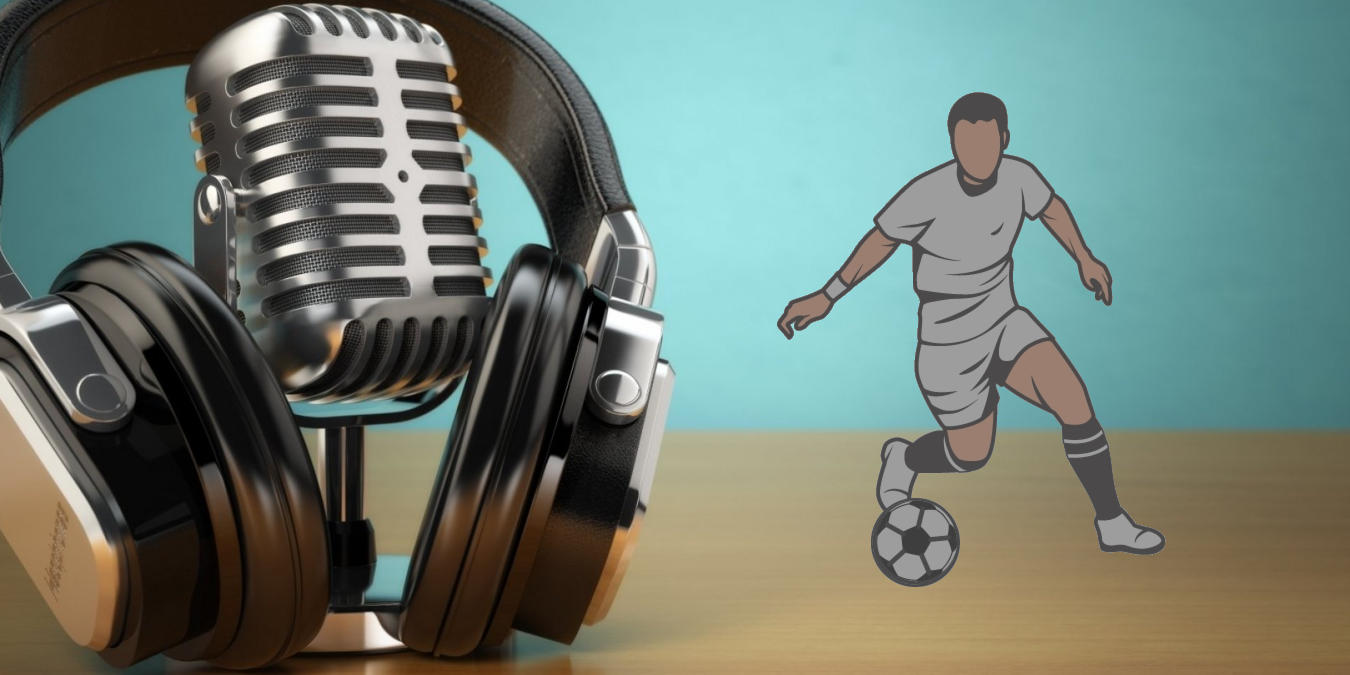 Football, soccer, or simply "the beautiful game". Whatever you choose to call it, it's the most played and most watched sport on the planet.
As a result of that popularity, soccer is a topic for discussion on a wide variety of platforms – television, radio, websites, newspapers, magazines and, most recently, podcasts.
Looking to learn a new skill? Check out our article about the best YouTube channels to learn how to DJ.
1. Football Weekly
Let's kick things off with the most highbrow of association football material (before things inevitably starts tumbling lower and lower as we progress through our list!).
Football Weekly is a fantastic podcast brought to you by British daily compact newspaper The Guardian. First broadcast in 2006, it's hosted by radio and television presenter Max Rushden, who is joined by a regular team of panellists, including journalist Barry Glendenning and musician and journalist Philippe Auclair. The show reviews the latest matches and news, as well as previewing upcoming matches, all with a droll and distinctly British kind of humor.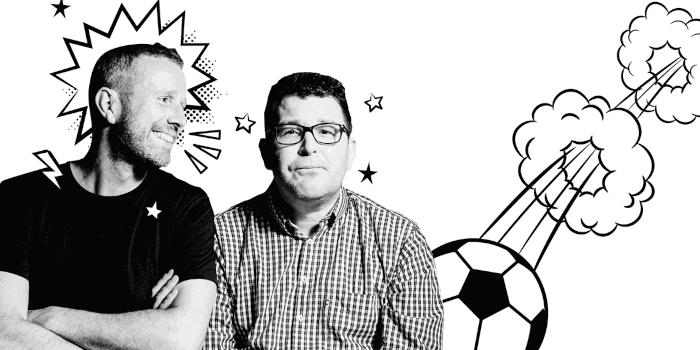 It's heavily focused on the English game – especially the Premier League – but it does also focus on the sport across the whole of Europe, paying particular attention to the likes of Spain's La Liga, Serie A of Italy and the German Bundesliga. It can be enjoyed on Spotify, Apple Podcasts, Google Podcasts and Acast.
2. Football Daily
The BBC's Football Daily podcast features a plethora presenters, including Mark Chapman, Kelly Cates, Steve Crossman, Emma Saunders, Darren Fletcher and the rest of the BBC Radio 5 Live Football Daily team, as well as the likes of ex-professionals turned pundits Micah Richards, Chris Sutton, Jermaine Beckford and Karen Carney.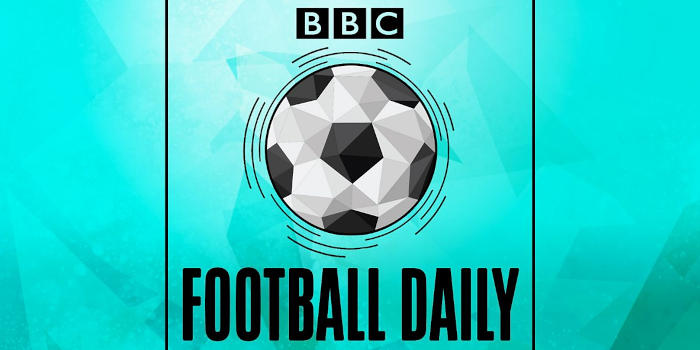 The podcast provides its listeners with the latest news, insight and analysis from the Premier League and the Football League, plus Scottish, international and European football. There are also regular big name guests and, as the podcast's name would suggest, there are episodes posted every single day. Episodes are all downloadable from the BBC website.
3. The FourFourTwo Podcast
The FourFourTwo Podcast is the podcast associated with FourFourTwo – the world's most popular association football magazine and the publication widely regarded as the finest of its kind on the planet. The shows put out by the podcast brought together some of the best journalists and writers in football, who deep-dive into big stories with "wit, insight and unparalleled access".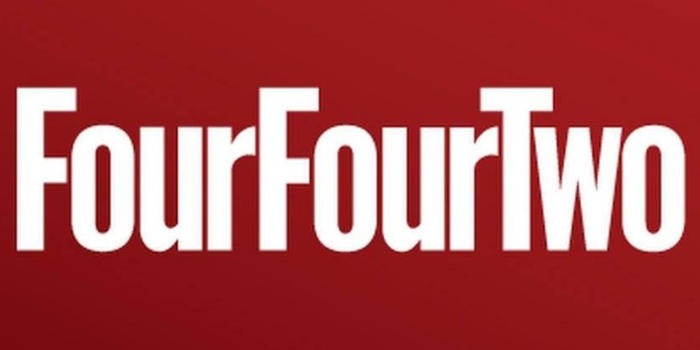 It isn't currently airing, but the episodes are mostly evergreen and are highly entertaining. The most recent episodes included commentary box legends John Motson and Barry Davies as guests, while other topics of discussion included iconic coach Rafa Benitez and Lazio's infamous Ultras. It's on Spotify, Acast, Apple Podcasts, Podimo and more.
4. That Peter Crouch Podcast
Peter Crouch is an ex-professional soccer player who, as well as playing for the likes of Aston Villa, Liverpool and Tottenham Hotspur at club level, also played 42 times for England, scoring 22 goals in the process. He now has a podcast called That Peter Crouch Podcast.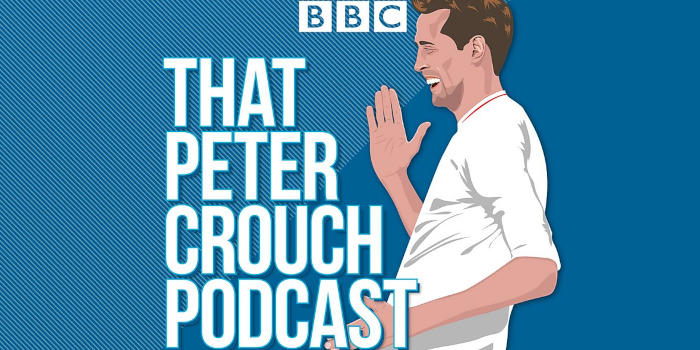 Produced by the BBC, the show also features radio personality Chris Stark and journalist Tom Fordyce – and it's essentially described as being a guide on how to be a professional footballer.
Episodes of the show feature insight on everything from dressing rooms, transfers, managers, footballing confessions and a plethora of other secretive details of the modern game. The most recent guests have included West Ham United's Mark Noble and Leeds United's Patrick Bamford, and even Prince William has made an appearance!
5. Undr The Cosh
Undr The Cosh is a podcast presented by former player Jon "the Beast" Parkin and award-winning writer Chris "Browny" Brown.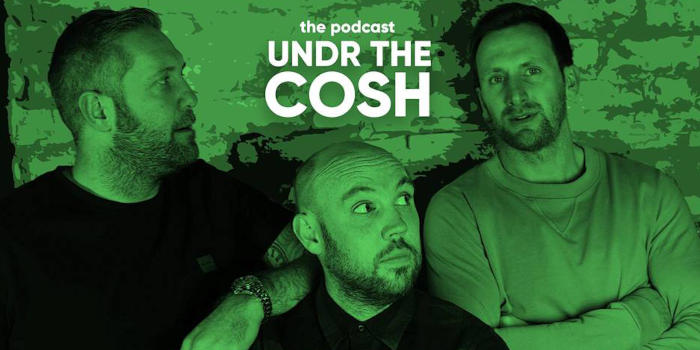 It's a podcast that features both former and current footballers of varying profiles. Past guests have included everyone from England internationals like Stewart Downing, Danny Mills and Clive Allen, to lower league legends like Nicky Forster, Iain Hume and Simon Ramsden – the former Sunderland youth player who goes into great detail about the anti-Newcastle tattoo on his scrotum. Undr The Cosh is on Spotify, YouTube and Apple Podcasts.
6. Open Goal
Open Goal is the podcast of the website of the same name – a brand new football-dedicated site committed to bringing its audience entertaining, original content that is free to enjoy 24 hours a day, seven days a week.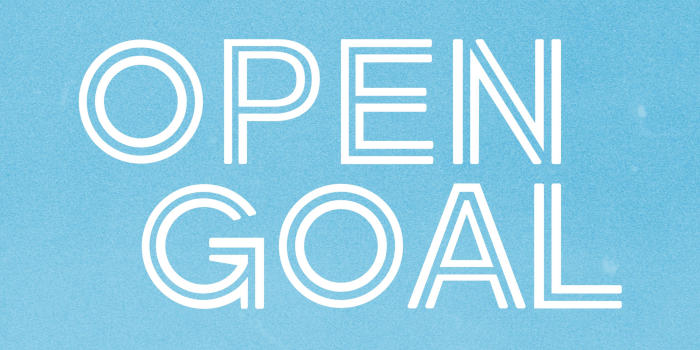 The podcast features football stories, player interviews, insights and what it describes as "a bit of weekly chaos". It's hosted by three Scots – Peterhead midfielder Simon Ferry and ex-players Paul Slane and Kevin Kyle – who take a look at the funnier side of the beautiful game. Recent guests have included ex-Scotland striker Kenny Miller and popular English manager Ian Holloway. The podcast can be found on Apple Podcasts, Spotify, Podbean and more.
7. The Tifo Football Podcast
The Tifo Football Podcast is presented by The Athletic, which is one of the most respected and reliable soccer websites currently around. Hosted by Joe Devine – the managing editor of Tifo Football – the podcast offers in-depth tactical analysis of the modern game, as well as historical and geopolitical breakdowns of association football (yep, we're back to being rather highbrow with this one).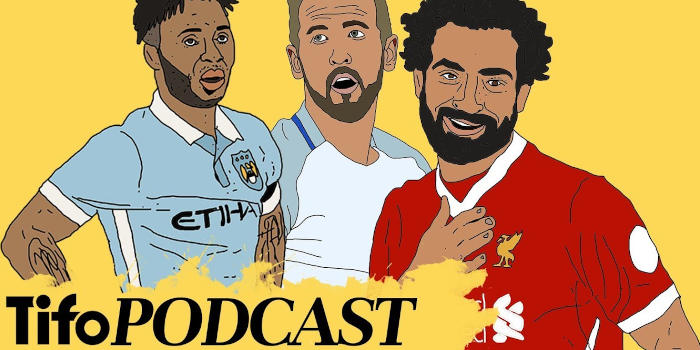 Discussions on the podcast have included Barcelona's remodelling as a club, Paris Saint Germain's insanely talented super-squad, Chelsea's summer acquisition of Romelu Lukaku, and the controversial takeover of Newcastle United by the Saudi Arabian Public Investment Fund. You can download episodes from Spotify and Apple Podcasts.
8. ExtraTime
If you love Major League Soccer (MLS), the ExtraTime podcast – the official podcast of the MLS – is definitely for you. Every Monday and Thursday, MLS.com's Andrew Wiebe and David Gass are joined by a rotating cast of Matt Doyle and former MLS players Charlie Davies and Calen Carr to discuss the latest happenings in North America's top football league.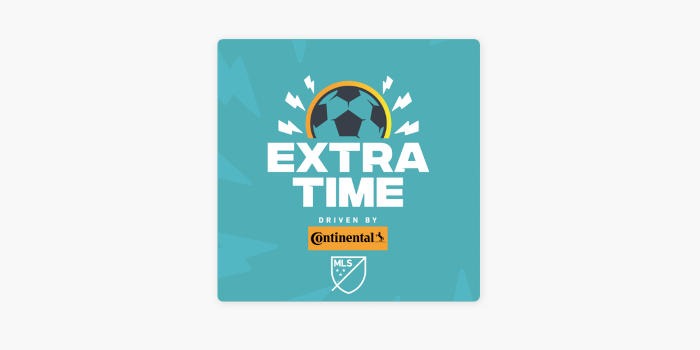 Recent guests have included Vancouver Whitecaps' interim manager Vanni Sartini and Sam Stejskal from the aforementioned The Athletic. David Beckham – who was once a guest on the show himself – has said "ExtraTime is exactly how I find out what's going on in MLS". The podcast can be downloaded from Apple Podcasts.
9. StatsBomb
Hosted by StatsBomb's CEO Ted Knutson and football analyst James Yorke, the website's self-titled podcast really sinks its teeth into the data and analytical side of association football. It's the best podcast ever for football statistic boffins.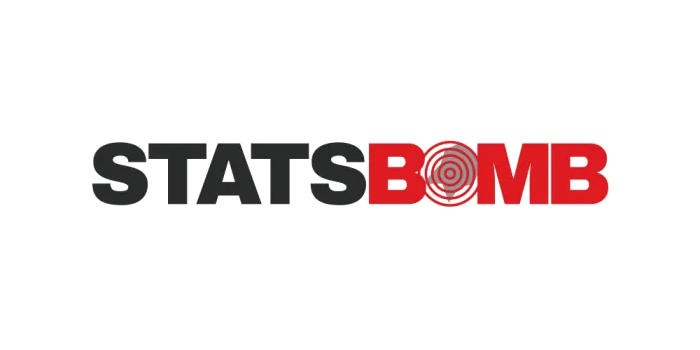 Although there haven't been any new episodes for a while, the previously uploaded ones are evergreen in their relevance. Specific topics of discussion have included how data can affect scouting players and how clubs can use both data and analytics to improve both performance and player recruitment. You can find the podcast on SoundCloud, Spotify, Apple Podcasts and more.
Now that you're finished here, as we approach the Christmas season, why not check out our lists of the best gifts to buy for horror fans and superhero movie fans?