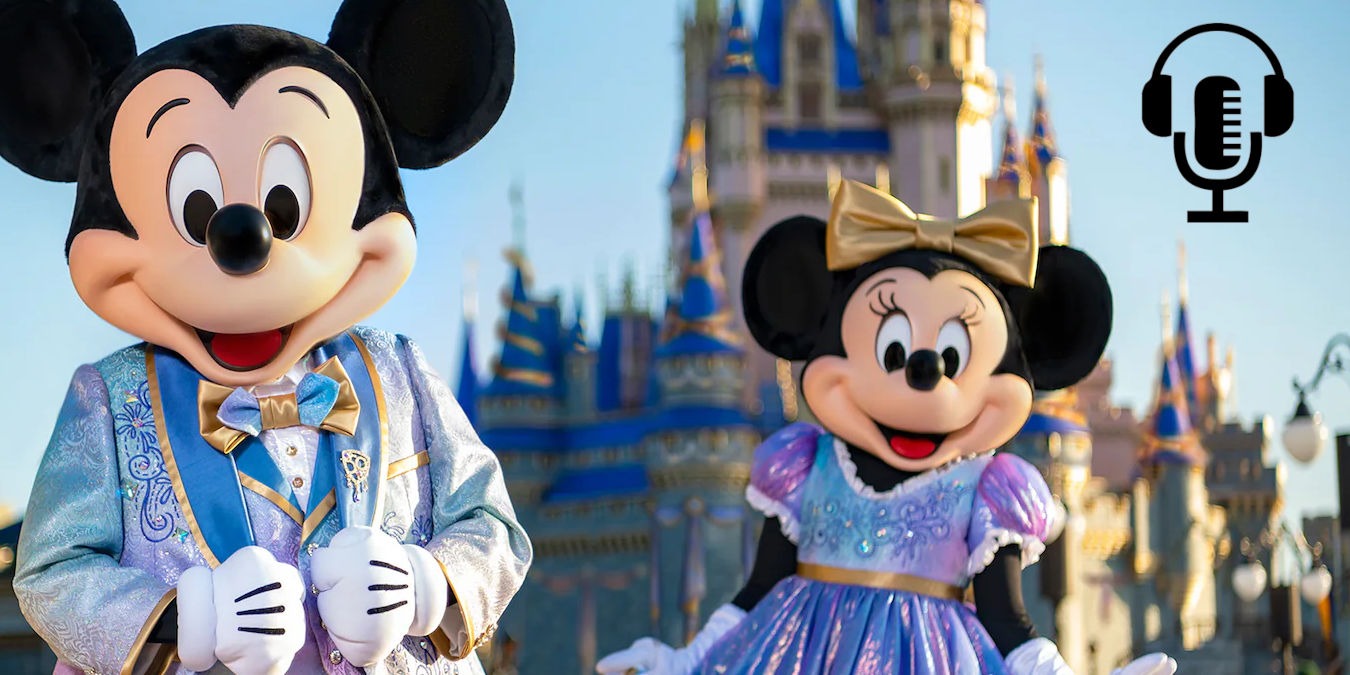 The Walt Disney Company is one of the most gargantuan entertainment and media conglomerates in the world. Having started out in the early 1920s making silent movies, the company now has its fingers in countless cultural pies.
It makes tons of movies and series, operates countless theme parks and vacation resorts around the world, sells billions of dollars worth of merchandise every day, and owns a plethora of other mega-companies like 20th Century Fox, National Geographic and Marvel Entertainment.
As a result, the Disney brand remains as popular as ever – and there's a vast array of podcasts out there that cover all different aspects of the media giant. In this piece, we're going to take you through just a few of them.
While you're here, why not check out our list of the best new podcasts of 2021?
1. DIS Unplugged
Listen on: Spotify | Apple Podcasts | Google Podcasts
Hosted by a large team of Disney and Orlando experts (too many to name!), DIS Unplugged is great for any Disney fans wanting a Disney vacation, because it discusses all aspects of planning one.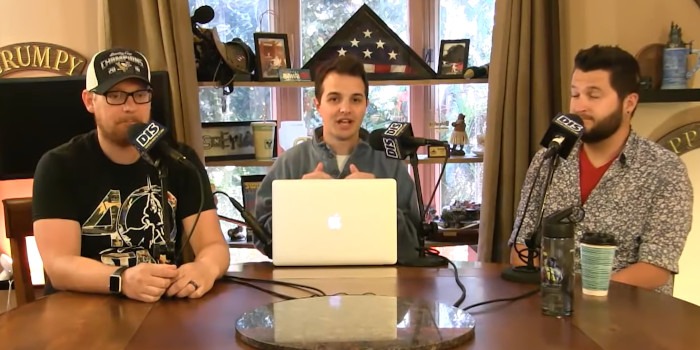 Topics of discussion have included planning tips, Disney dining and restaurant reviews, theme park reviews, upcoming Disney events, listener questions and much more. One recent episode discussed the parking lot trams at Disney resorts!
It's been going since 2006 and, in addition to having its own website and being available on various podcast platforms, DIS Unplugged also has a YouTube channel and a number of spin-off pods.
2. Be Our Guest
Listen on: Apple Podcasts
The Be Our Guest podcast may just be one of the most prolific podcasts in existence, as there are new episodes uploaded three times a week (sometimes it's actually more than that!).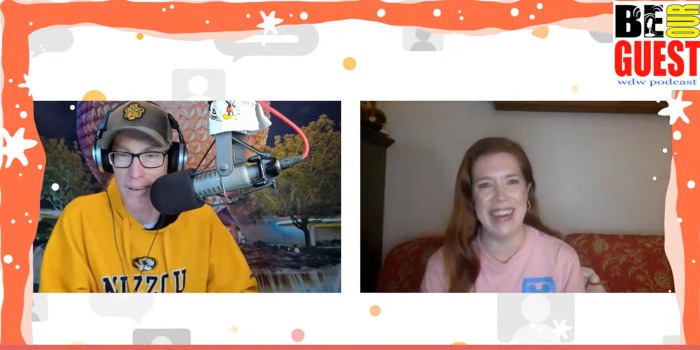 Focusing on all things related to Disney vacations across America and beyond, it's hosted by Disney experts and fans, Mike Rahlmann, Rikki Niblett and Pam Forrester. They even have entire episodes devoted to listener questions – and on a very regular basis. A recent discussion was about the lighting in Disney resorts, so it gets pretty granular!
It's been going since 2009 and you can also listen at the pod's own website. Plus it has its own YouTube channel where you can actually see what's happening.
3. Disney History Institute
Listen on: Apple Podcasts
For the Disney fans among us whose interest in the company stretches beyond the present and into the past, the Disney History Institute podcast will be right up their street.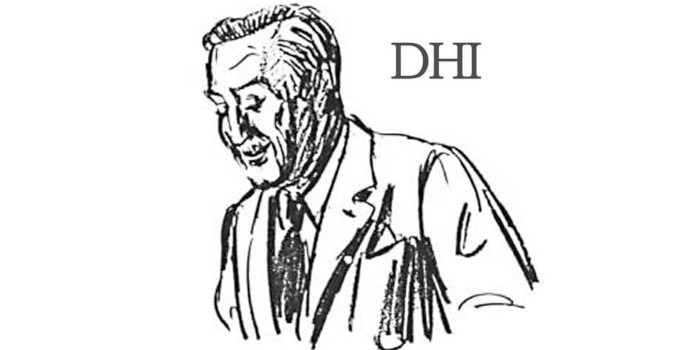 This show explores a number of different aspects of Disney history from a variety of different angles, giving intelligent insight into things like classic animation, computer animation, Disney theme parks and more. It recently discussed the grand opening of Walt Disney World in Florida.

It's been going since 2020 and the hosts discuss these topics alongside some of the people who helped make Disney's huge popularity possible.
4. Animation Addicts
Listen on: Spotify | Apple Podcasts
Hosted by animation obsessives Morgan Stradling and Chelsea Robson, the Animation Addicts podcast is brought to you by Rotoscopers.com and covers all things animated, with a very heavy focus on Disney and Pixar.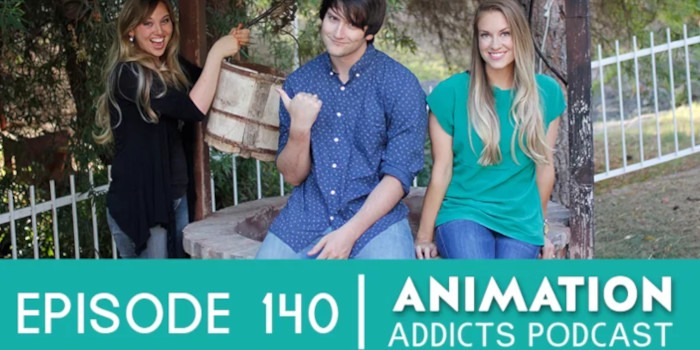 Each episode touches on a different animated movie, complete with an in-depth discussion about it. The movies discussed range from classics like Bedknobs and Broomsticks to the latest cinematic releases like Luca. The show also has interviews with people from the world of animation. Recently, the topic of the best end credits in a Disney movie was discussed (though we won't spoil the winner for you).
It started in 2012 and you can catch the episodes on the the Rotoscopers website, as well as the platforms listed above.
5. Disney Forever
Listen on: Spotify | Apple Podcasts | Podchaser
Hosted by two huge Disney fans called Katie and Void, Disney Forever is the self-proclaimed best Disney movie podcast (but they would say that, wouldn't they?).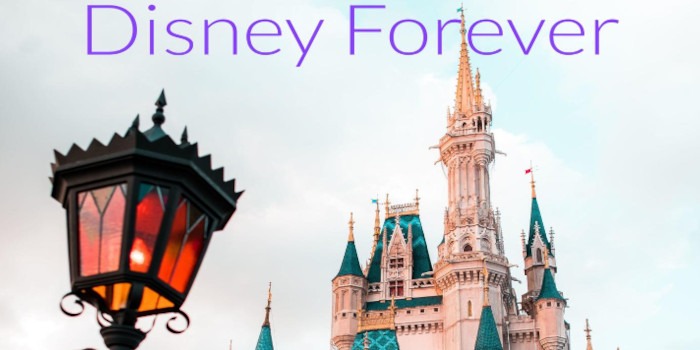 The likeable hosting duo claim to be on a quest to watch every Disney movie ever made – animated or otherwise – and each episode is devoted to the discussion of a different one. Animated movies discussed to date include Cars, A Goofy Movie and Mulan, while the live-action offerings that have been talked about include The Mighty Ducks, Babes in Toyland and Flubber.
This podcast has been going since 2019 and is genuinely very, very good.
6. No-Guilt Disney
Listen on: Spotify | Apple Podcasts
The No-Guilt Disney podcast is the podcast of the No-Guilt Disney website. It's hosted by three Disney fangirls called Patty, Theresa and Jane – each of whom claim to know "far too much" about Disney's theme parks.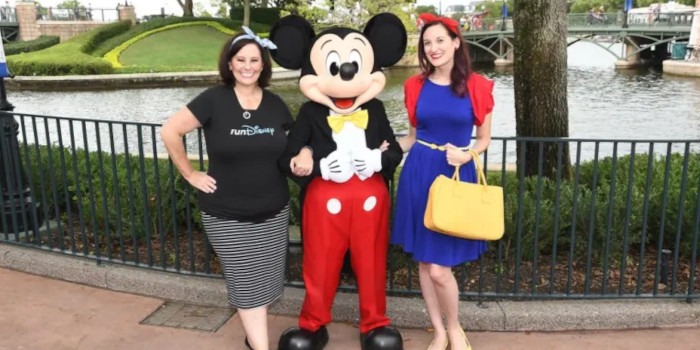 The show sees the trio sharing stories of the Disney parks and why they adore them. Topics include listener-submitted memorable moments and unpopular opinions, as well as tips and discussions directed at those of you who might be heading to a Disney resort. A recent episode was devoted to rating the Disney movies that are based on Disney attractions (such as Jungle Cruise).
It's been going since 2020 and is absolutely perfect for anyone who loves a Disney vacation.
Before you go, please check out our lists of the best price comparison websites and the best cloud gaming platforms.