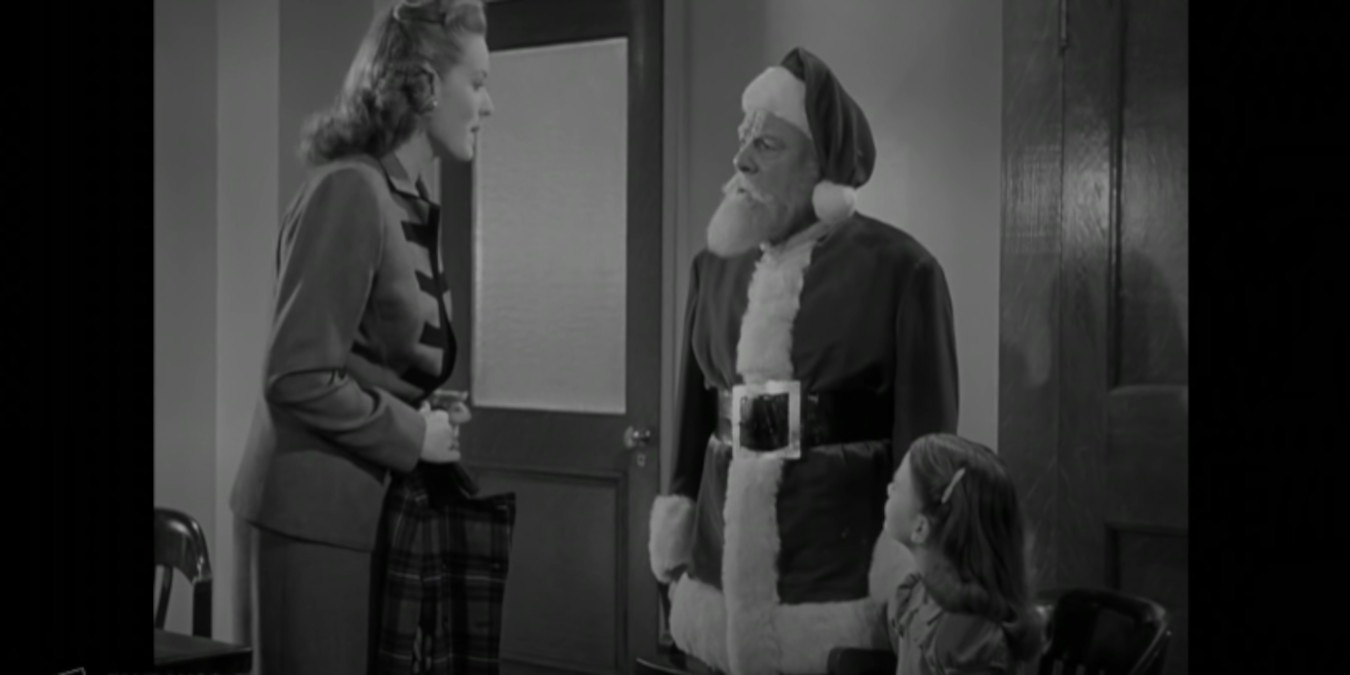 When you think of classic Christmas movies, your mind goes to certain ones, usually the ones you watched while growing up when this time of year felt like actual magic. The movies we've listed below have stood the test of time with their ghostly stories, tales of redemption, and angels. Others have mostly been forgotten, even with famous actors and Christmas backdrops, and we're here to help you unearth them!
Revisiting these gives you an opportunity to watch old favorites and discover new ones from the classic era of film.
White Christmas
Watch on: Netflix (subscription) | Amazon Prime Video (Rent/Purchase) | YouTube (Rent/Purchase)
White Christmas is a must-watch Christmas movie. It has everything: stellar musical numbers, comedy, and amazing talents in Bing Crosby, Rosemary Clooney, Danny Kaye, and Vera-Ellen.
It centers around two war veterans turned hoofers who encounter their old general after following a sister act to a Vermont inn. They embark on a mission to bring in business and save the inn all while falling in love with the sisters in the process. The scene above was not originally written for the movie, but inspired by Crosby and Kaye goofing around.
It Happened on Fifth Avenue
Watch on: Amazon Prime Video (Subscription/Rent/Purchase) | YouTube (Rent/Purchase)
One of the most interesting things about this movie is that it was originally slotted to be directed by the great Frank Capra. He decided to pass it over in favor of It's a Wonderful Life which, given the longevity of that movie, appears to have been the right choice. With that said, this film has plenty going for it!
It follows a homeless man who squats in a mansion with his dog every winter. This year, he squats in Michael J. O'Connor's mansion and invites a recently evicted army veteran to stay with him without telling him that it's not actually his house. O'Connor's daughter shows up and falls in love with the veteran despite the tough situation she finds him in.
The Bishop's Wife
Watch on: Tubi (free) | Pluto (free) | Amazon Prime Video (Subscription/Rent/Purchase) | YouTube (free)
A movie starring an angel who looks like Cary Grant. Who could possibly resist? He was actually originally cast as the bishop, with David Niven playing the role of the angel. Thankfully, things were changed when the director was replaced. It took some convincing, but Grant eventually agreed, and the role became one of his best.
Grant's pride did take a hit when the filmmakers insisted on a double wearing a mask performing the ice skating stunts below. He was an acrobat in his younger days, so he wanted to do his own stunts, but the filmmakers didn't dare take the risk.
The plot centers around an angel who is sent to help out a bishop who has lost his way. The bishop has become so concerned with raising money for a new cathedral that he neglects his relationships with his wife and daughter.
The Shop Around the Corner
Watch on: Amazon Prime Video (Subscription/Rent/Purchase) | YouTube (Rent/Purchase)
James Stewart stars in another classic set at Christmastime in The Shop Around the Corner. Not only is the story classic, it has been remade twice. First with a musical version in 1949 starring Judy Garland and Van Johnson called In the Good Old Summertime, and then in 1998's You've Got Mail with Meg Ryan and Tom Hanks. All three movies follow a similar premise.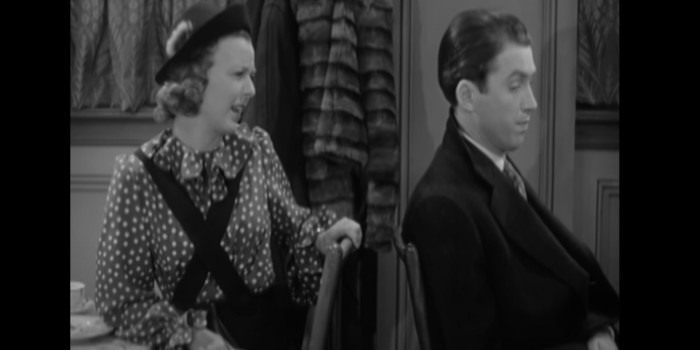 The plot revolves around two people who don't get along in their everyday working lives but are in love with each other as secret pen pals. The theme is about how there can be more to someone beneath the surface.
Meet Me in St. Louis
Watch on: Amazon Prime Video (Rent/Purchase) | YouTube (Rent/Purchase)
"Have Yourself a Merry Little Christmas" is now one of the most re-recorded Christmas songs, but it was originally written for the film Meet Me in St. Louis for Judy Garland. Originally, the lyrics were much darker:
Have Yourself a Merry Little Christmas
It May Be Your Last
Garland refused to sing this version to Margaret O'Brien, who played her little sister. She was afraid that people would see her as a monster, so the lyrics were changed to the version we love today:
Have Yourself a Merry Little Christmas
Let Your Heart Be Light
The movie itself centers around the Smith family, who are threatened to be uprooted when the patriarch of the family gets a job in New York just before the World's Fair. The film is filled with impressive numbers and original songs. It is also the movie where Judy Garland and director Vincente Minnelli met.
A Christmas Carol 1951
Watch on: Amazon Prime Video (Subscription/Rent/Purchase) | YouTube (Free)
You simply cannot get through the Christmas season without watching some form of Charles Dickens' A Christmas Carol. The 1951 iteration is the one that all of the others get measured by, and for good reason. Alastair Sim's portrayal of Scrooge makes this film a classic.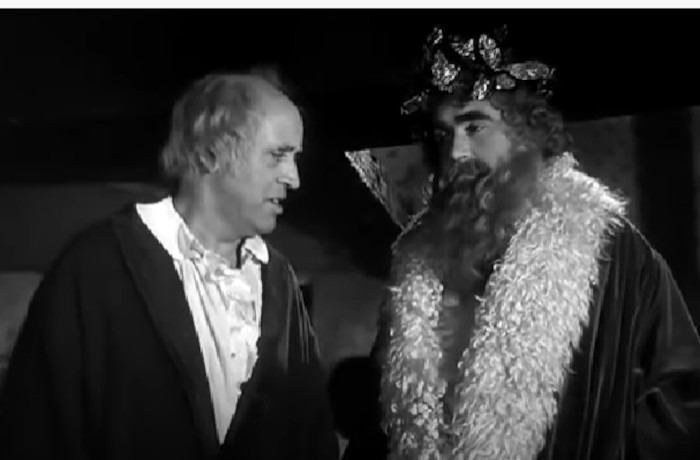 Not only does his performance make this great, but the ghosts are a bit more frightening than some of the other adaptations. We follow as Scrooge meets his ghosts, and they convince him to change his ways to be a better person. Although it was made much later, I also strongly recommend The Muppet Christmas Carol from 1992, where Michael Caine also gives a stellar performance as Scrooge alongside Miss Piggy, Kermit and co.
Holiday Inn
Watch on: Amazon Prime Video (Rent/Purchase) | YouTube (Rent/Purchase)
Even though this movie technically encompasses all holidays, it is the first movie where we hear Bing Crosby sing his iconic song, "White Christmas." This instance won the Academy Award for Best Original Song in 1942 for composer Irving Berlin.
The plot revolves around a singer who loses his vaudeville partner, played by Fred Astaire, and his girl all in one day. He decides that he's done with show business, and goes and buys an inn. After realizing how much work it really is, he decides to run an inn that is open solely on the holidays.
If you're looking to add even more holiday fun to your movie selections, check out our articles on Christmas movies you can watch on Netflix and holiday movies on Hulu.