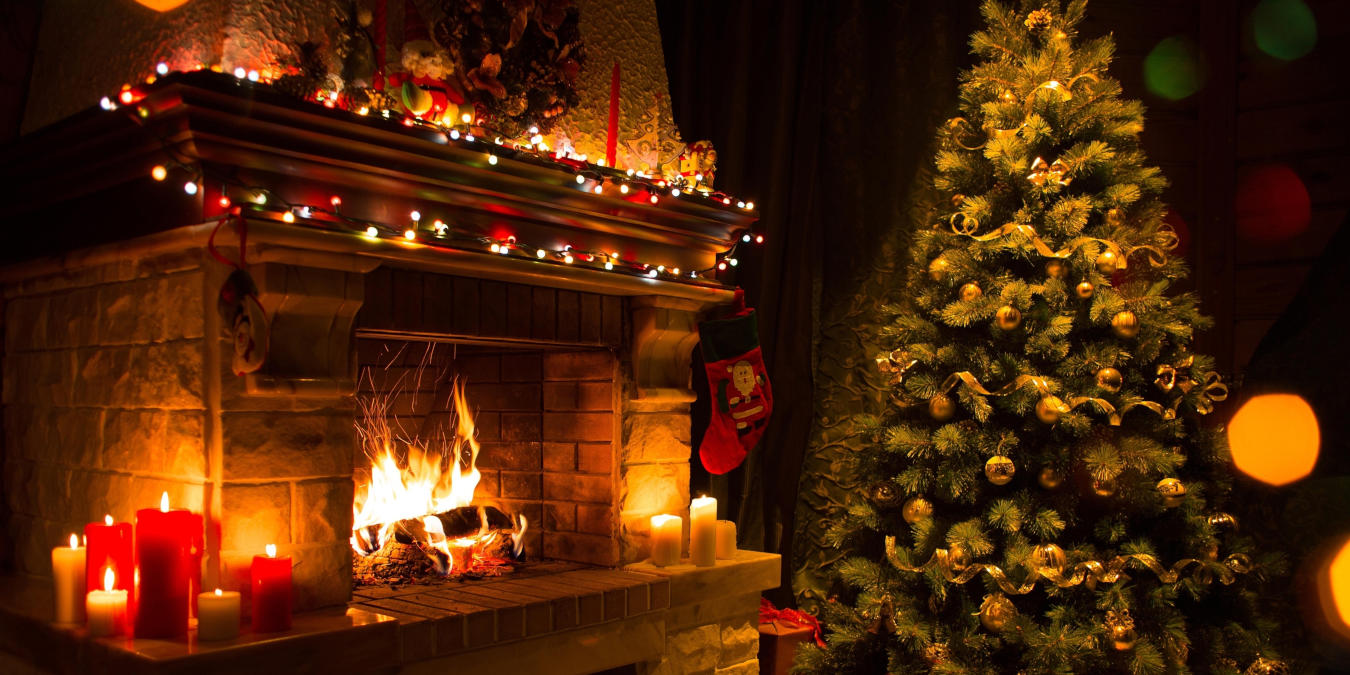 Christmas is a time for relaxing, enjoying yourself and getting in the festive spirit – and a great way to do all of those things is by listening to Christmas podcasts.
Believe it or not, there are Christmas-themed pods running throughout the whole year, covering everything from advice on how to get the most out of Christmas to discussing the best Christmas traditions, to ranking the best Christmas movies and songs. Essentially, they cover all things festive for your seasonal needs.
The best time to listen to them is, of course, over the festive period, so here are the best Christmas podcasts you should be listening to right now.
While you're here, take a look at our review of Christmas movie Home Sweet Home Alone. Is it really as bad as people say?
1. Tis The Podcast
Tis the Podcast is hosted by three super Christmas nerds – Anthony Caruso, Julia Colburn and Thom Crowe – who love anything and everything Christmas. The trio are determined to keep the Christmas Spirit alive 365 days a year.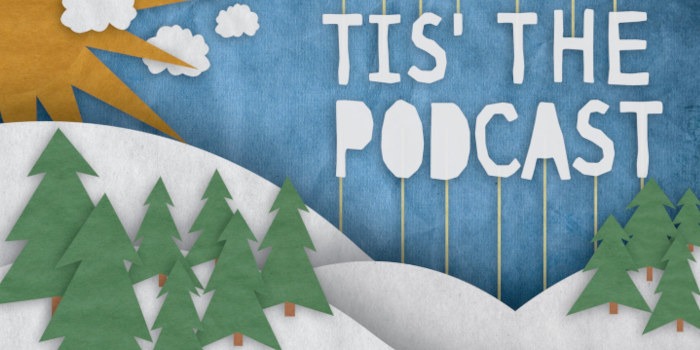 Every week, they take a detailed look at a different Christmas movie, special or television episode. As they talk, they share their reviews and insights – all intermingled with a plethora of witty banter. Every movie they review gets added to their canonical ranking of Christmas movies on their website. Episodes can be found on the pod's main site, but they're actually uploaded quicker to Podbean.
2. Christmas Podding
Hosted by Liam Renton and Vanessa Gibson – two people who've been friends for over a decade, after having instantly bonded one day at work when they realized they were both obsessed with the movie Love Actually. Christmas Podding is the ultimate guide to Christmas.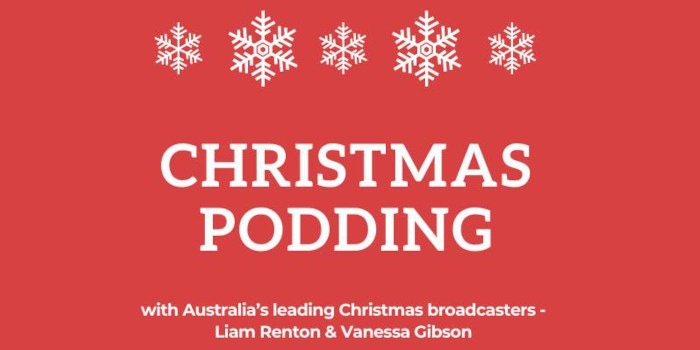 Describing their podcast as "a podcast for Christmas tragics", Liam and Vanessa love the festive period. They both have extensive media careers, having hosted breakfast radio shows together in major cities across Australia – so you know their pod has to be good. It offers Christmas advice, discusses Christmas traditions, and provides gift suggestions (among other things). All the episodes can be found on the pod's main website.
3. The Calm Christmas Podcast With Beth Kempton
The Calm Christmas Podcast with Beth Kempton is a very different kind of podcast. Hosted by author Beth Kempton (as the name would suggest), it features soothing wintery words from her favorite poets and writers, tips for a stress-free holiday season, and advice for taking care of yourselves over the cold festive period.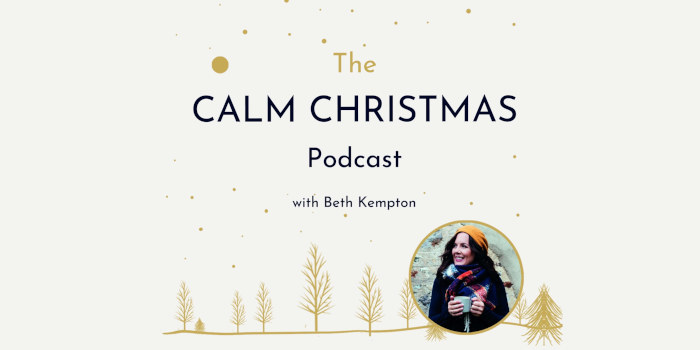 Beth presents it from her kitchen table deep in the English countryside and explores ideas for a natural and sustainable Christmas, as well as giving advice on how to enjoy Christmas for less money, with less stress and less pressure. Chosen by Vanity Fair as a festive favorite, you can listen at Beth's website, on Spotify and on Apple Podcasts.
4. The Merry Little Podcast
Brought to you by the makers of MyMerryChristmas.com, The Merry Little Podcast is one of two podcast offerings from the festive site. The important things about this one are that it's free (the other one at the same site isn't) and it's served up as just a taste of the great Christmas feast offered at MyMerryChristmas.com.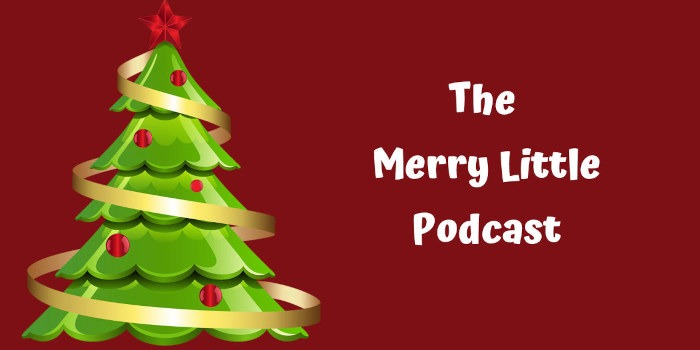 The hosts are liable to talk about almost anything Christmas-related on The Merry Little Podcast, with no two episodes ever being the same – and they describe it as being served "buffet style", because you might get two servings of dessert before your appetiser! All episodes are on the main website of the pod, but it's also on countless other applications and platforms, including Spotify, Apple Podcasts, Amazon Music, Podbean and Podbay.
5. Christmas Time In The City
Christmas Time in the City is a podcast based in New York City – which is, of course, a wonderful place to spend Christmas. It's hosted by two guys called Chris and Kris (how very Christmassy!), as they explore the history and traditions of the holidays in NYC and beyond.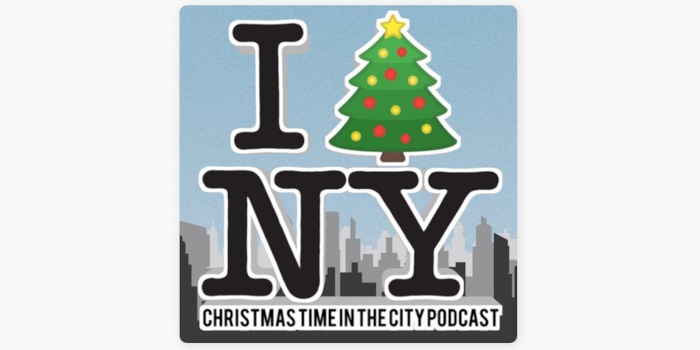 They regularly have guests from other podcasts and YouTube channels, they play Christmas-themed games, and they talk about Christmas staples such as classic festive songs. The pod's website is currently undergoing a big rebuild – that's where you'd normally be able to catch it, so the best places to keep up to date with new episodes right now are on sites like YouTube and Anchor.
6. Christmas Creeps
Christmas Creeps is a podcast hosted by three guys who go by the names Joseph Wade, Johnny-5 the Human Robot and Mr. Bradford. Their mission is to keep the Christmas spirit alive throughout the whole year via the magic of terrible holiday movies.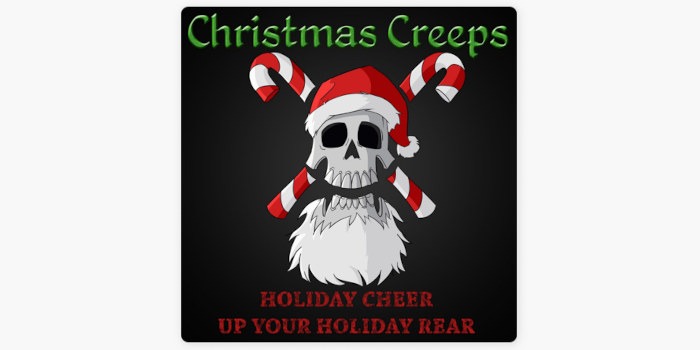 They watch every different kind of Christmas movie imaginable – horrors, action movies and animated kids movies, for example – and occasionally they'll stumble on one that's actually pretty good by accident. Typically, they discuss one movie per episode. There are lots of ways to listen to this podcast, from doing so on the main site, to other sources like Spotify, Apple Podcasts, Amazon Music and Stitcher.
Now that you're finished with this article, why not take a look at our lists of the best holiday movies you can watch on Hulu and the best Netflix originals in December 2021?